By: Jo Ng

Edited by: Ezra Cheung、Dorothy Ma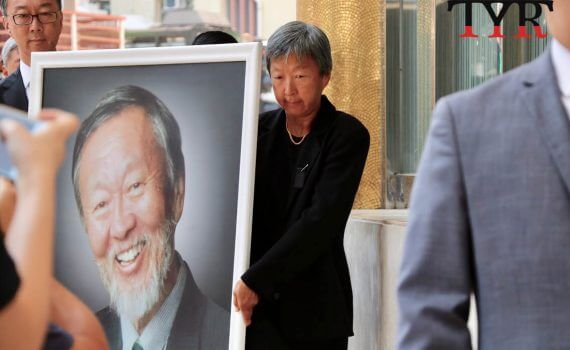 TOP STORIES
"Father of fibre optics" Sir Charles Kao laid to rest
By: Jo Ng

Edited by: Ezra Cheung、Dorothy Ma

2018-10-08
The 2009 Nobel laureate Sir Charles Kao Kuen's funeral took place at the Hong Kong funeral home this morning following a public wake yesterday evening. Read more: https://tyr-jour.hkbu.edu.hk/2018/10/07/hundreds-pay-last-tribute-to-father-of-fibre-optics/ Sir Charles's widow Gwen Kao Wong May-wan arrived at the funeral home in North Point accompanied by her family and friends at about 10 am. The farewell ceremony started half an hour later. During the ceremony, videos about Sir Charles's life were played. Chinese University of Hong Kong Chorus sang one of the late vice-chancellor's favourite songs The Moon Represents My Heart. Sir Charles Kao was the third vice-chancellor of CUHK. Several university vice-chancellors and academics gave their orations, including incumbent vice-chancellor Rocky Tuan Sung-chi and former vice-chancellor Joseph Sung Jao-yiu. "The optical fibre he invented has rewritten human history and benefited humankind," said Prof. Tuan. "His perseverance is worth learning," said Prof. Sung. Rev. Francis King, one of Sir Charles's cousins, spoke on behalf of the family. "Death does not put an end to the relationship of Charles with us," he said. "He taught me to respect every human being." CUHK political science senior lecturer Ivan Choy Chi-keung described Sir Charles as "the nicest, most magnanimous and most sincere university headmaster" he has ever met. The city's chief executive Carrie Lam Cheng Yuet-ngor was also one of the eight pallbearers apart from Prof. Tuan and Prof. Sung. Many other government officials also attended the remembrance, including financial secretary Paul Chan Mo-po, secretary for justice Teresa Cheng Yeuk-wah. With his children, Simon and Amanda, carrying his portrait into the hearse, Sir Charles's coffin was then transferred to the Cape Collinson Crematorium. At age 84, he died in peace at Bradbury Hospice in Sha Tin on September 23 this year due to pneumonia.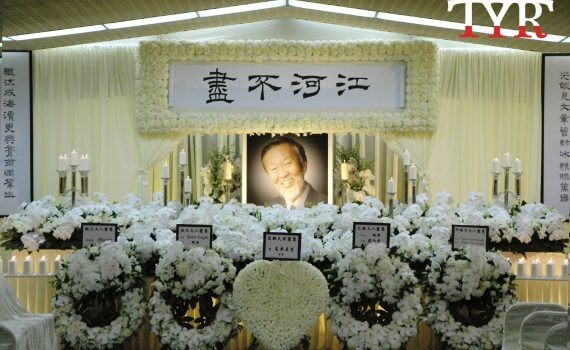 TOP STORIES
Thousands pay last tribute to "Father of Fibre Optics"
By: Jo Ng

Edited by: Ezra Cheung、Dorothy Ma

2018-10-07
Thousands bade a final farewell this afternoon to the 2009 Nobel laureate Sir Charles Kao Kuen, who passed away in Hong Kong last month at the age of 84. The public wake took place at Hong Kong Funeral Home in North Point from 3 to 5 pm today. The electrical engineer and former vice-chancellor of the Chinese University of Hong Kong died in peace at Bradbury Hospice in Sha Tin on September 23 this year, having suffered from Alzheimer's disease for the past 16 years. Wearing black, mourners attended the funeral holding a white chrysanthemum on hand. "His farsightedness and perseverance in research gave rise to epoch-defining contributions to modern communications and set the pace for how humans transfer and disseminate information," the memorial booklet distributed to the guest reads. Academics, government officials and politicians came to express their respect to Sir Charles including university headmasters and senior government officials, such as chief secretary Matthew Cheung Kin-chung and CUHK vice-chancellor Rocky Tuan Sung-chi, as well as representatives from his secondary school St. Joseph's College. Fung Ka-keung, 39, graduated from CUHK in 2002, attended the wake as a voluntary helper. He said he came here due to "the calling as part of United College" since Professor Kao also belonged to that college before being promoted to the university's vice-chancellor. Ms. Lee, at her 70s, especially came to pay her last respects to Sir Charles. She said he had made her life more convenient thanks to his invention of the optical fibre. Polly Kwong Miu-yee was Sir Charles's painting tutor from 2013 to July this year to help him soothe his dementia. She said she admired his positivity and "willingness to communicate through painting brushes". "He loves smiling," Ms. Kwong told The Young Reporter. The renowned physicist was born in Shanghai on …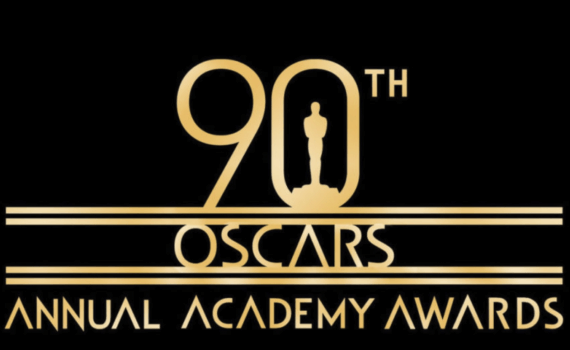 Oscars 2018: are there any colours other than white and black?
By: Ezra Cheung

Edited by: Angie Chan、Holly Chik

2018-03-05
Nominating only actors of European descent in the lead and supporting categories in 2015 and 2016, the Academy Awards were accused over the past few years of being too "white" and have received years of backfire and boycotts. Even the host Jimmy Kimmel made fun of that "whiter than white" phenomenon at last year's presentation. The Academy of Motion Picture Arts and Sciences then became rivetingly diverse last year, aiming to escape from the #OscarsSoWhite scandal with seven nominations of coloured actors; Moonlight also won Best Picture although its way towards the trophy was a downright blooper because it got mixed up with La La Land. 90 years ago, this was the first joke ever told at the #Oscars! pic.twitter.com/NWP8F6dYl3 — ABC Network (@ABCNetwork) March 5, 2018 Its board of governors also approved in a unanimous vote on January 18 this year to alter its membership composition for the sake of increasing its diversity, committing to doubling the number of female and minority Oscars voters by 2020. And thanks to the spectacular performances of Daniel Kaluuya (Get Out), Denzel Washington (Roman J. Israel, Esq.),  Mary J. Blige (Mudbound), Octavia Spencer (The Shape of Water) and the nomination of Mudbound, the Academy Awards seem to have succeeded in getting rid of being #OscarsSoWhite this time. Unfortunately, it seems that there is still a lack of some oriental tenor in the nominations. Asians have been denied altogether of any nomination of main acting categories. Lebanon's The Insult, directed by cinematographer Ziad Doueiri, nominated for Best Foreign Language Film, is imbued with the most noticeable sense of "eastern" ambience. This Near Eastern drama has earned a "certified fresh" with an approval rating of 88% based on 69 reviews from review aggregator Rotten Tomatoes and an audience score of 92%. "The Insult uses its familiar …