Images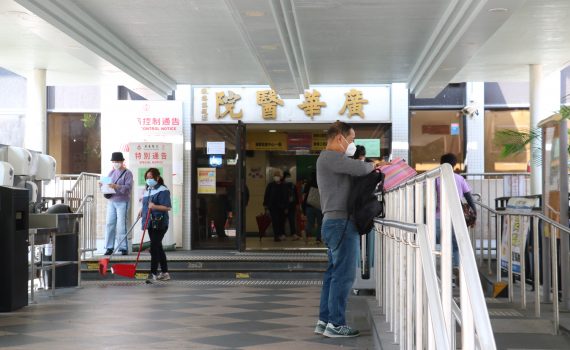 Budget Plan 2023: health care spending reduced; no more free COVID tests
By: Yiyang LI、Hanzhi YANG

Edited by: Tsz Yin HO

2023-02-22
Financial Secretary Paul Chan Mo-po will cut the health care expenditure amid the easing of COVID-19 regulations and an overall financial deficit. The Hong Kong government will lower the healthcare budget to HK$104.4 billion, nearly 35% less than last year, still accounting for 19% of government spending. The funding will be mainly used to improve public medical services, such as temporary cancer services, along with building more beds and operating rooms for public hospitals. As the government has dropped all COVID policies, including mandatory PCR test requirements, free testing services will be cancelled from March.1. Only paid testing services will remain. "Very few people come for tests and our workload is much lighter," said Tong Man-fa, 37, who works for a community testing centre in Yau Ma Tei. A paid test costs HK$240 for express service and HK$150 for standard service; the government has covered these costs since they began. "I think it's time to shut down this place, and I return to my department," Tong added. "The decrease in spending is a reasonable move," said Dr Ada Fong, a doctor of Internal Medicine at Kwong Wah Hospital. She said the number of hospital admissions last year was significantly higher than this year and most of those patients were seeking COVID treatment. "Despite the reduction in spending, the quality of overall medical service should still remain," Fong said. Chan also said in the budget that the government will invest more in strengthening televisual diagnosis to lower the queuing time. Dr Fong said that it may not be very effective as most diseases require physical checks and hospital care. "I don't feel it's more useful than hiring more medical staff," Fong said.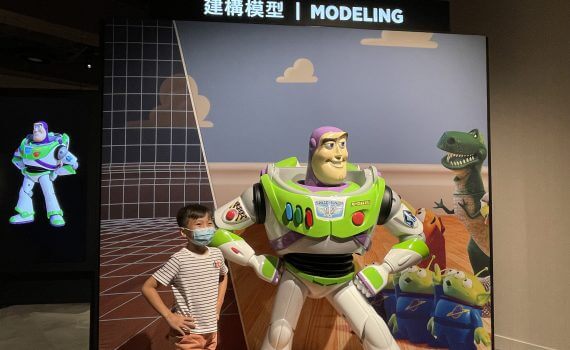 TOP STORIES
Secrets of animated film production revealed in new Pixar exhibition
By: YANG Zhenfei

Edited by: Editor

2021-07-29
Barking out "A good soldier never leaves a man behind," a life-sized model of Buzz Lightyear, one of Pixar's most recognizable animated characters, flashes a broad smile and stands arms akimbo, ready to welcome visitors to a new museum exhibition that reveals through hands-on activities how to bring pixels to life. The Science Behind Pixar, a traveling interactive exhibit planned and produced by Boston's Museum of Science and Pixar Animation Studios, opens to the public tomorrow through Dec. 1 at the Hong Kong Science Museum. Around 30 members of the news media and guests were allowed exclusive access to the exhibition a day before it officially opens. Pixar Animation Studios, owned by Disney, is known for its globally award-winning digitally animated short and feature films including Toy Story, Monsters, Inc., Up, Finding Nemo and more recently Luca. In the exhibition, visitors will learn how these films ingeniously merge science, technology, engineering, art and maths (STEAM) to create the lively characters and realistic scenes that have been projected on movie screens worldwide for the past 25 years. More than 50 interactive exhibits, physical models and videos will be on display across eight areas. In addition to the informative and enlightening videos, the exhibition also includes screen-based activities so visitors can experience different roles in movie-making production and understand each behind-the-scenes process. Visitors will also be allowed to pose and take pictures with the life-sized models of some classic Pixar film characters, such as Buzz Lightyear, Mr.Q and Sullivan. General admission price is HK$30 on most days and HK$5 for full-time students. If you are interested, remember to make an appointment on the website of the Hong Kong Science Museum. Reservation website: https://hkscm-pixar.com/zh/event/the-science-behind-pixar/1.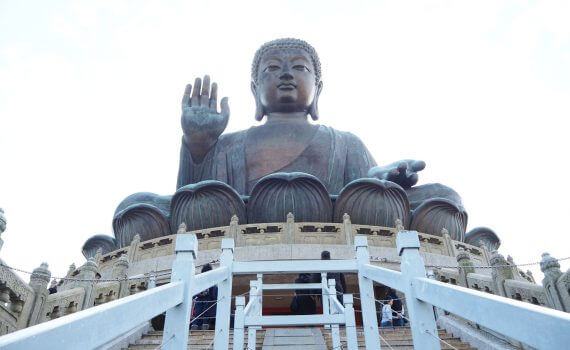 TOP STORIES
The journey of enlightenment
By: Tomiris Urstembayeva

Edited by: Angie Chan

2018-05-15
In almost 25 years, the Tian Tan Buddha, the biggest outdoor seated bronze statue of Gautama Buddha on Lantau Island, has become one of the most visited places in Hong Kong.