Letter from Editor (March Issue)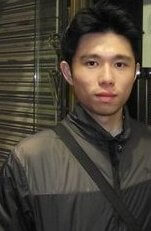 The Young Reporter has recently undergone a revamp by launching multimedia stories and a new section dedicated to academic talks and events at university campuses throughout Hong Kong.
In our latest March issue, we give you an inside look at the emerging phenomenon of frequenting sex workers among some of the city's young bachelors who seek hassle-free sex without having to commit to an expensive relationship.
With a growing number of charities and the accompanying concerns over donation fraud, our reporters have spoken with different government officials, charity watchdogs and academics to shed light on loopholes in the existing regulatory mechanisms.
Nearly 20 years since section 33 of the Personal Data Ordinance was enacted, which prohibits any overseas transfer of personal data by companies, it has never been enforced.
With the mounting threat of personal data leakage facilitated by open access to smartphone applications, The Young Reporter has decided to bring to attention that there has been a sharp rise in the number of complaints filed with the city's Privacy Commissioner over the use of personal data.
Finally, we give you a rare peek into what life is like in the Freetown of Christiania, a self-proclaimed autonomous neighborhood in Denmark's capital, Copenhagen, which is known as a safe haven for hipsters and drug traders.
Editor-in-chief
Brian Yap