18/19 Policy Address: Youth to get more say in public policies and leadership development
By: Rachel Yeo、Katherine Li、Oasis Li

Edited by: Japson Melanie Jane、Elisa Luk

2018-10-10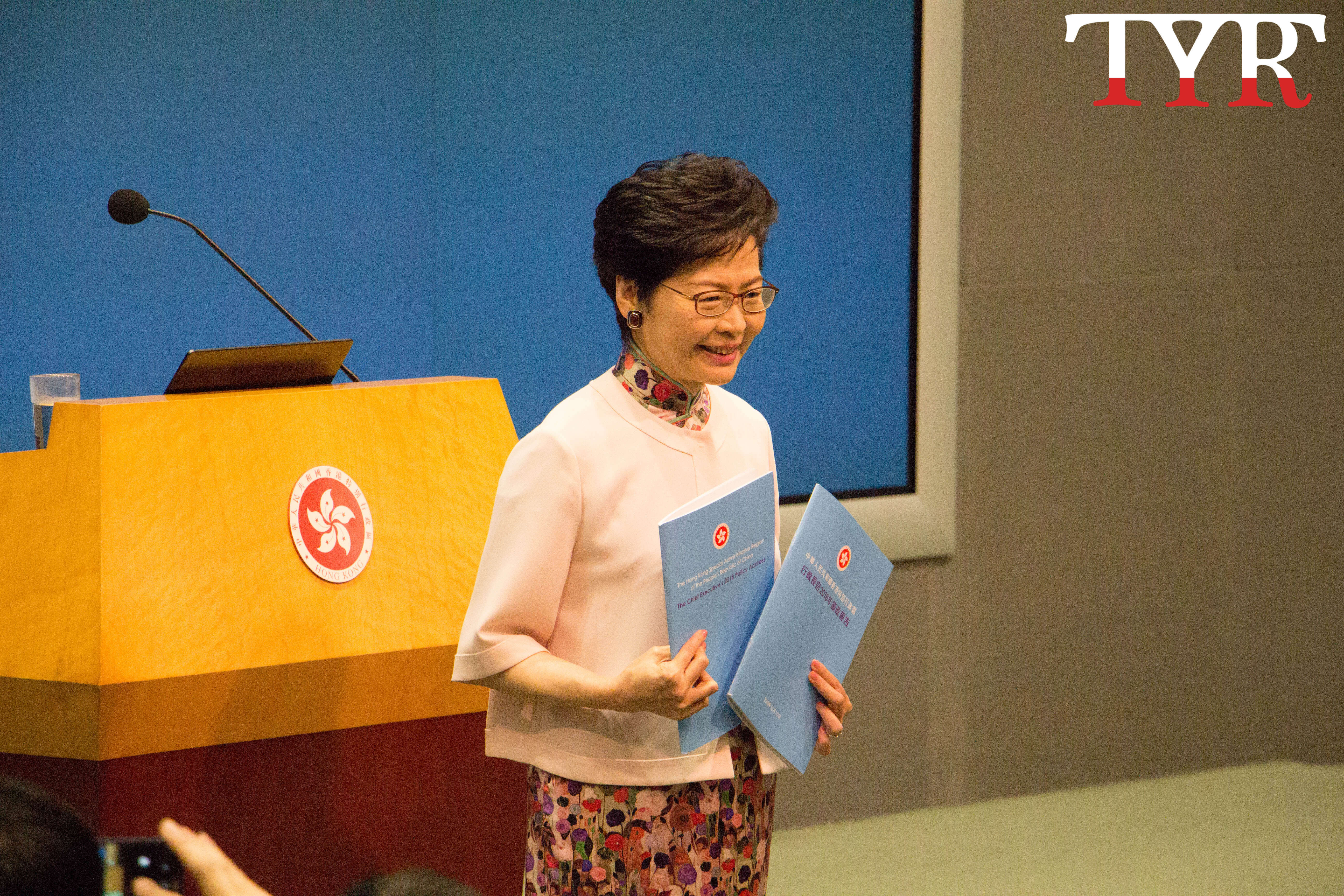 Chief Executive Carrie Lam Cheng Yuet-ngor pledged today to work closely with the Youth Development Commission to encourage more young people to participate in policy discussions and to join outreach programmes.
In her second policy address, Mrs. Lam said the Financial Secretary had reserved $1 billion in the Budget this year to support the Youth Development Commission's work, and of this, $500 million will be allocated to implement a series of programmes.
With these funds, Mrs. Lam hopes to increase the proportion of youth members in the advisory committees from 7.8% to 15% in the Pilot Member Self-recommendation Scheme for Youth. Initiated last year, the scheme has attracted over 1500 young people to share their views in different policy areas, including land development, education and social welfares, Mrs. Lam added.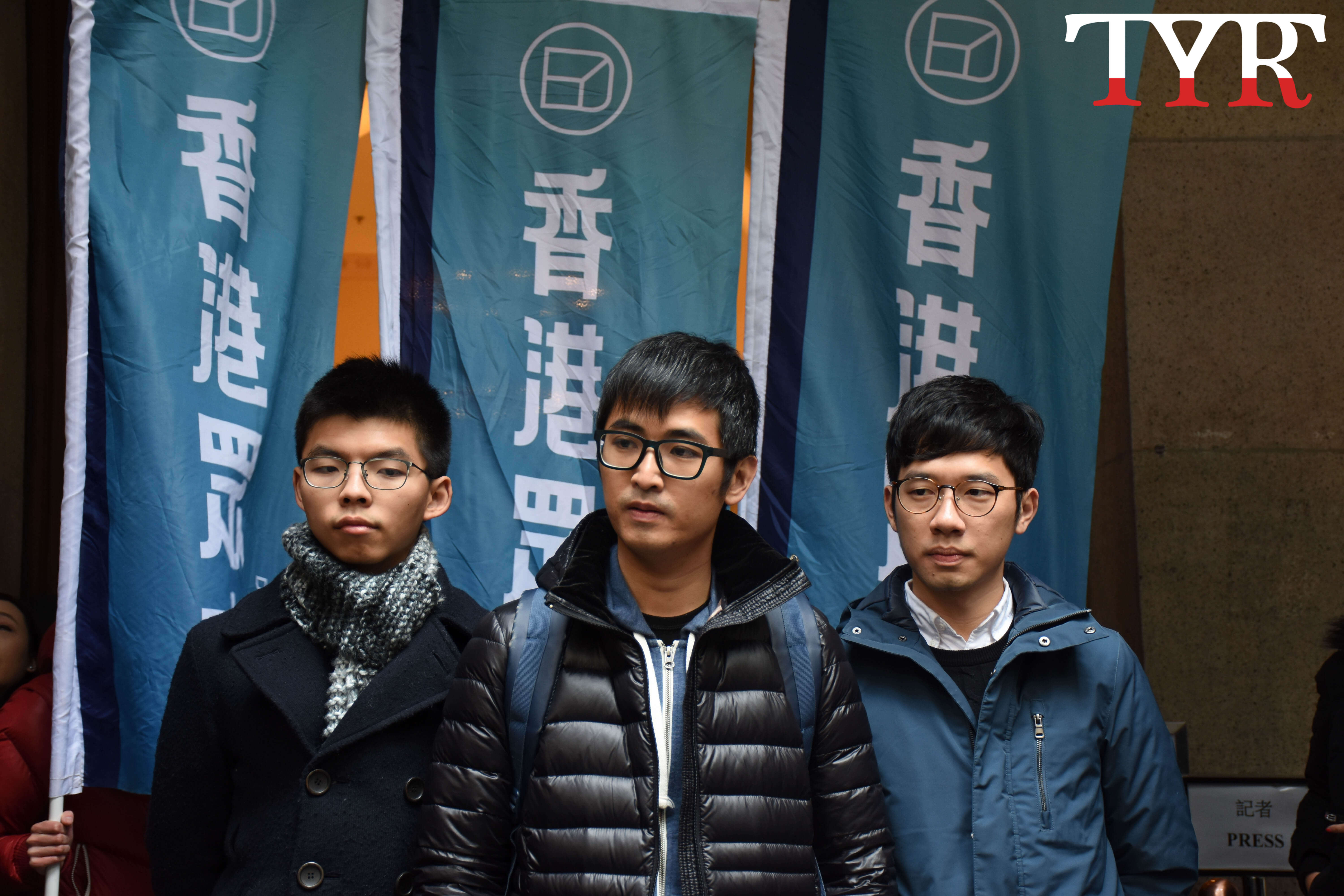 Also, the Commission has established a Youth Ambassadors Scheme, which aims to recruit 100 youth people every year who are passionate about serving the community. The ambassadors would be sent to local or international activities to hone their leadership skills.
"We feel glad when noticing that Mrs. Lam took our advice to improve the percentage of young people in the government to listen to their suggestions," said Chiu Man-leong, the vice-chairman of the pro-establishment Young Democratic Alliance for the Betterment and Progress of Hong Kong.
"Different from previous administrations, this one attaches importance to young people's voices, which is the right direction."
However, Isaac Cheng Ka-long, a member of the pro-democratic political party Demosistō and also its youngest member, expressed disappointment with Carrie Lam's address.
Mr. Cheng said the Chief Executive has reserved a billion dollars for youth development, but half of it will go toward supporting young people to work in the Greater Bay Area as a venture fund. He believes it is obvious that the government is serving the interest of the pro-establishment camp.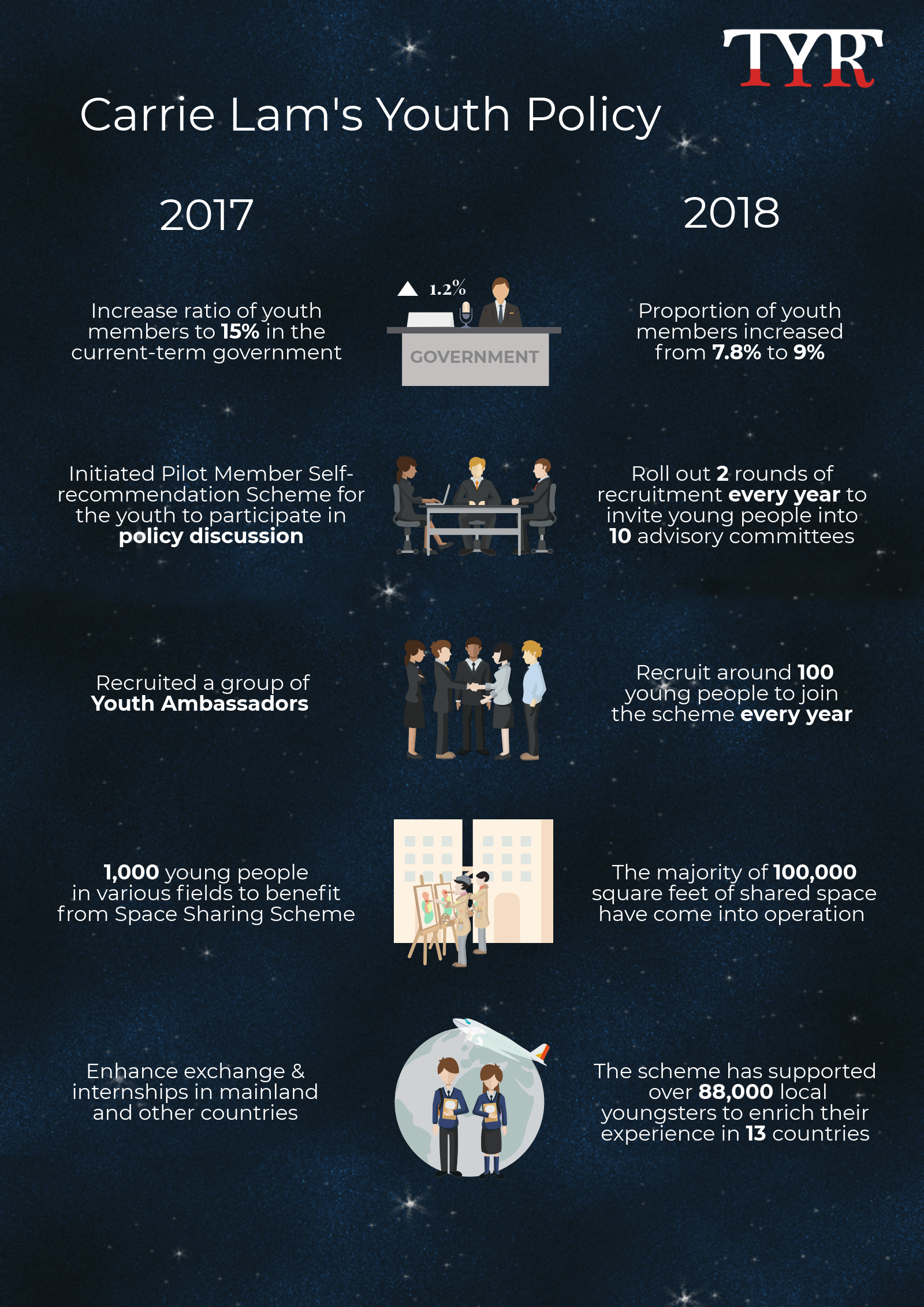 On encouraging more youth participation in politics, Mr. Cheng said that the most important thing is to allow young people to be eligible to run for the Legislative Council.
"While she preaches political awareness among youth, young politicians have been disqualified," said Mr. Cheng.
Dr. Wen Bo, public policy assistant professor at City University of Hong Kong, welcomes the government's plan to include more youth in political discourse.
"I really hope that young scholars of all sectors can contribute to the formation of public policies because in the past, the voices of scholars were often ignored," said Dr. Wen.
He believes that academics are valuable because of their expertise and political neutrality. He thinks Mrs. Lam is involved in a "noble cause" for wanting to include educated youth into the public dialogue.
"This plan is great, but at the same time I wish to see more detailed planning on exactly how it is going to be implemented," Dr. Wen concluded.