iPhone 8 battery is safe, local Apple Store claims
By: Maggie Liu、Susan Gao、Melissa KO、Lloyd Hewitt-Robinson、Kenji Chan

Edited by: Susan Gao、Melissa KO

2017-10-04
The new iPhone 8 released on September 22, has reportedly had some battery problems.
The Apple Daily newspaper reported that a Hong Kong buyer surnamed Lam reported that his gold-coloured iPhone 8 was already bloated when he opened the box even before getting a chance to use the phone.
Lam took the faulty device back to the Apple Store where he bought it from, and the store gave him a replacement as it was determined that the device could not be fixed, said Apple Daily.
This afternoon, The Young Reporter visited the Shatin store. "iPhone 6s also has had this kind of problem before. We would normally just recall the phone," said its spokesperson, "No need to worry about (iPhone's) safety."
Three such known incidents have all taken place in Asia, Japan on September 24, Taiwan on the 26th and Hong Kong on the 28th respectively.
Karl Leung Ping-hung, the head of the department of information and communication technology at Vocational Training Council said, "batteries used by current mobile phones and pads usually swell when reaching their lifespans."
However, it is still unclear what caused the new iPhone 8 battery to swell up this time. Apple Store said it would investigate the incidents.
Kylie Chen, a big fan of Apple product, who plans to buy a new iPhone said the phone bloating incident would not affect his decision.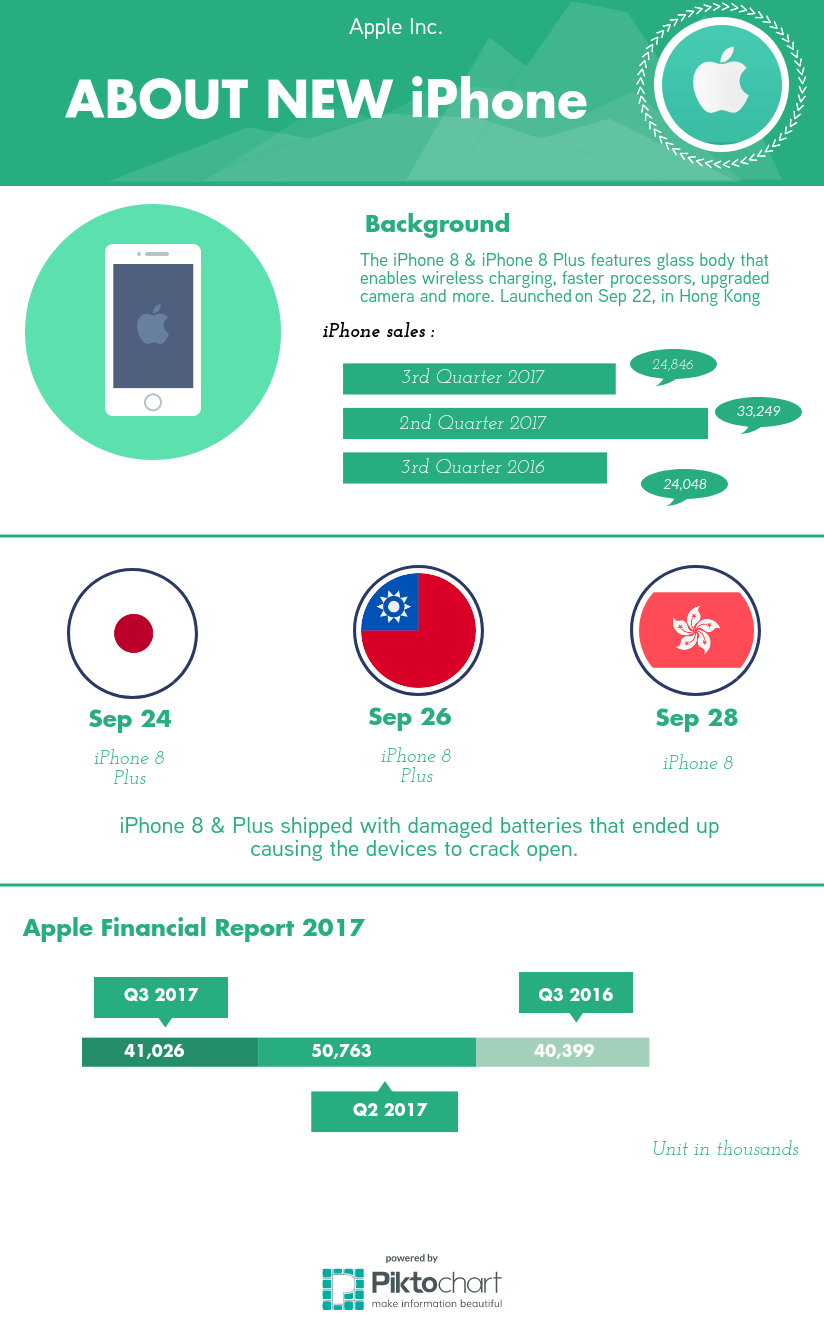 Two more iPhone 8 Plus users have reported problems with their devices.
A Taiwanese woman surnamed Wu was the first to report the problem after her gold iPhone 8 Plus burst open whilst charging using an official charging cable, said Taiwan Apple Daily.
Wu had the iPhone for three days and began charging when the device has 70% battery and after three minutes it burst open after becoming swollen, Apple Daily said.
A Japanese man, who goes by the Twitter handle Magokoro0511, tweeted out to show that his devices front display had popped open at the bottom.
Magokoro0511 said that he put the 'Bloated' iPhone in a red pot and kept it away from all inflammable items in case it might explode. The iPhone has already been recalled back to Apple and the user will receive a new device soon.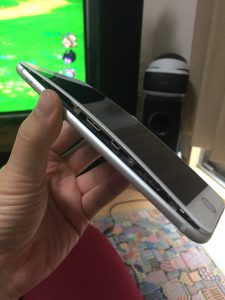 The problem seems to stem from the device's battery swelling up due to the gases found in the battery, which then puts too much pressure on the casing of the device and so pops open the casing.
Apple is currently investigating the problems in question, as per company policy following any launch.
Fushion table of Geographical coordinates of three incidents.