Ink roots deeper than the dermis
By: Erica Chin

Edited by: Jianne Soriano

2017-10-03
Ink roots deeper than the dermis
Hong Kong tattoo convention as a window to the tattoo culture
"Tattoos are not only for 'privileged' gang members," said Gabe Shum, founder of the first-ever international tattoo convention in Hong Kong.
People from all walks of life get tattoos, he added.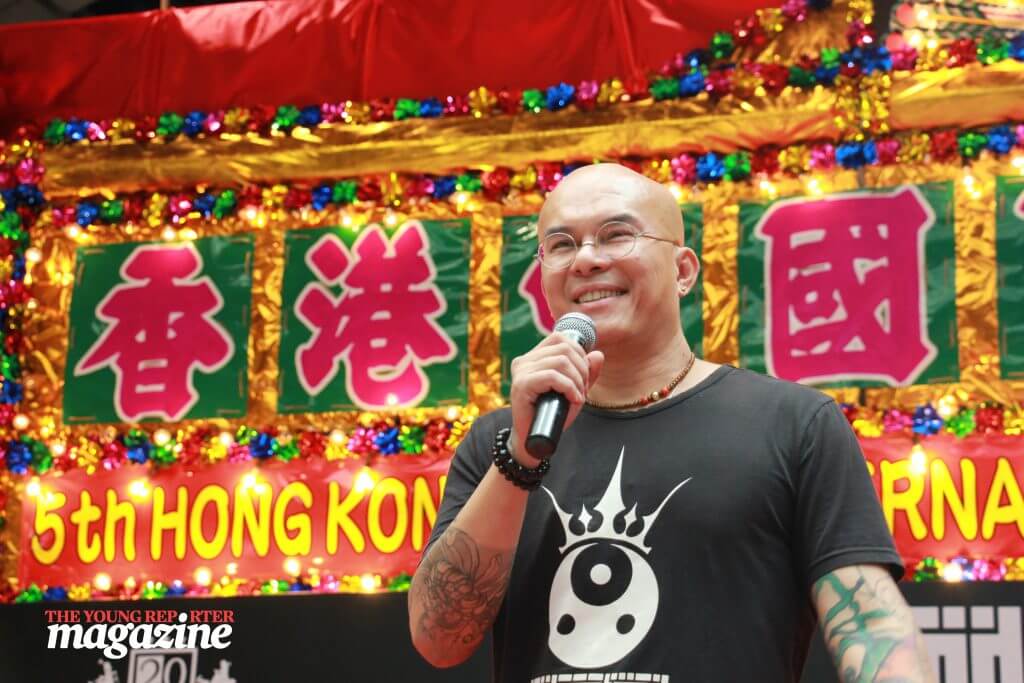 Running its fifth year, the Hong Kong China International Tattoo Convention features more than 300 artists from all around the world. Through this event, Shum hopes that more people could get to know the tattoo culture.
From September 29 to October 1 in Kai Tak Cruise Terminal, aisles of booths will provide walk-in tattoo services, but for those who are not yet ready for the lifelong commitment, some also display paintings and stickers designed by artists.
The three-day event includes tattoo showcases and competitions, a mini-air gun firing range, DJ turntablism sessions and more.
The aim of the convention, however, is not profit-ma, king Shum said. He simply wants the event to run smoothly and for Hong Kong artists to leave a lasting impression.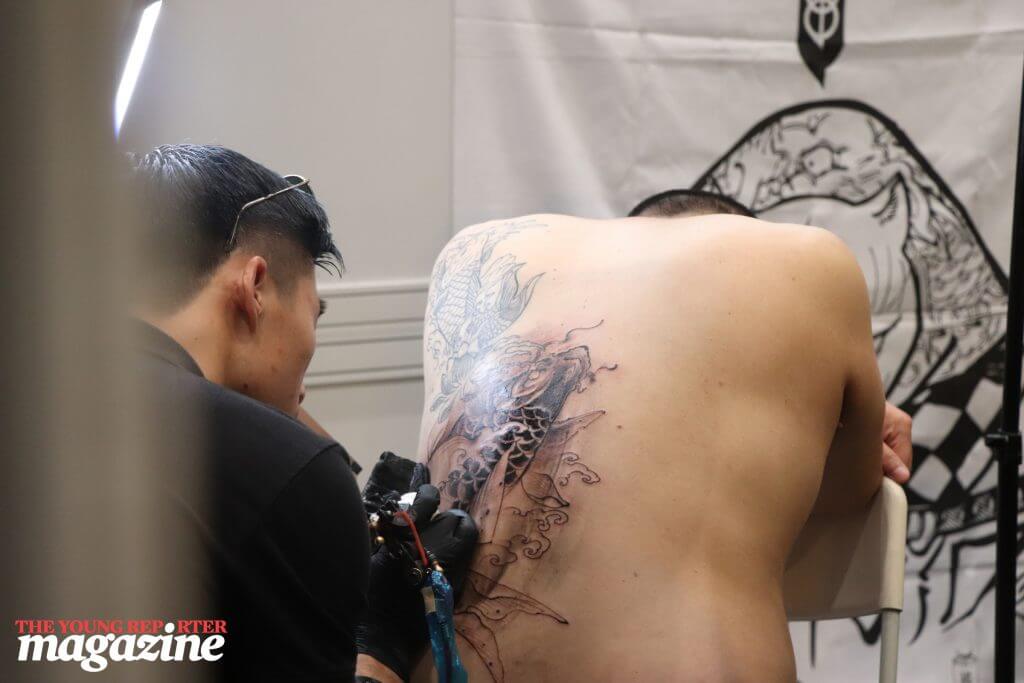 He recalled foreign tattoo artists' doubt on Hong Kong and China artists when he went to tattoo conventions in other countries.
Enraged by their disdain, he decided to organise the city's own international tattoo convention. Shum hopes that local tattoo artists will develop their own style and stand out in the international radar.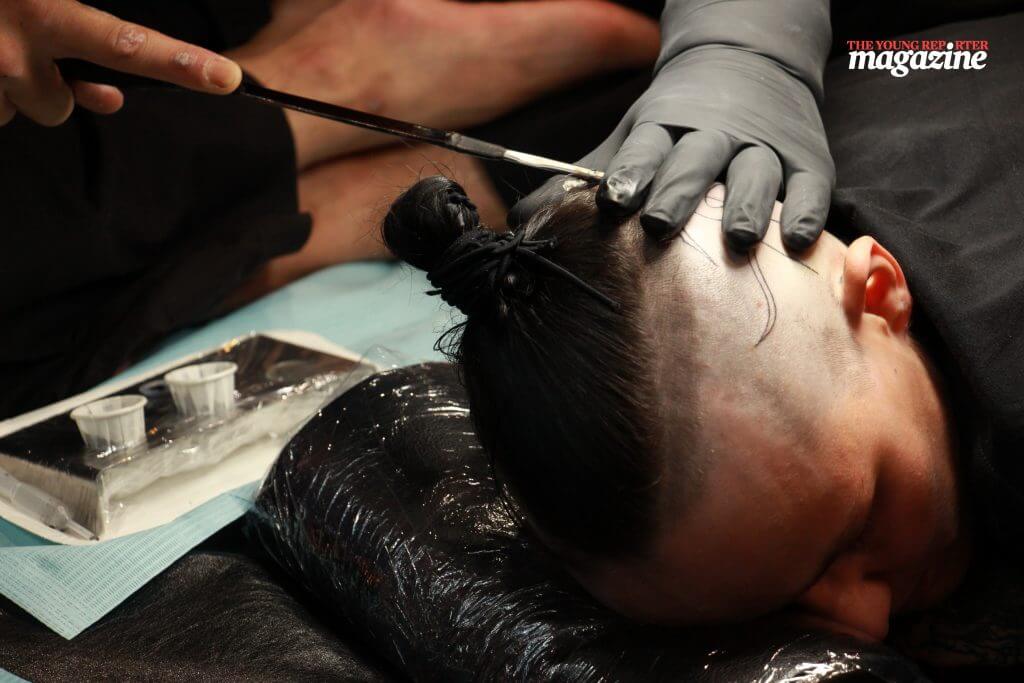 One of the highlights for this year is Tebori, the Japanese traditional practice of tattooing by hand. It is being showcased by Japanese tattoo artist, Sousyu Hayashi throughout the whole convention.
Hayashi will have completed a 20-hour scalp tattoo by the end of the event, using his hands, needles and hand-grinded Japanese calligraphy ink.
This is considered a rare practice performed by only about 20 artists in Japan, said Hayashi, who has been engraving skin by hand for 18 years.
Although the procedure is more time-consuming, people are drawn to the sophistication of the art, including Carmen.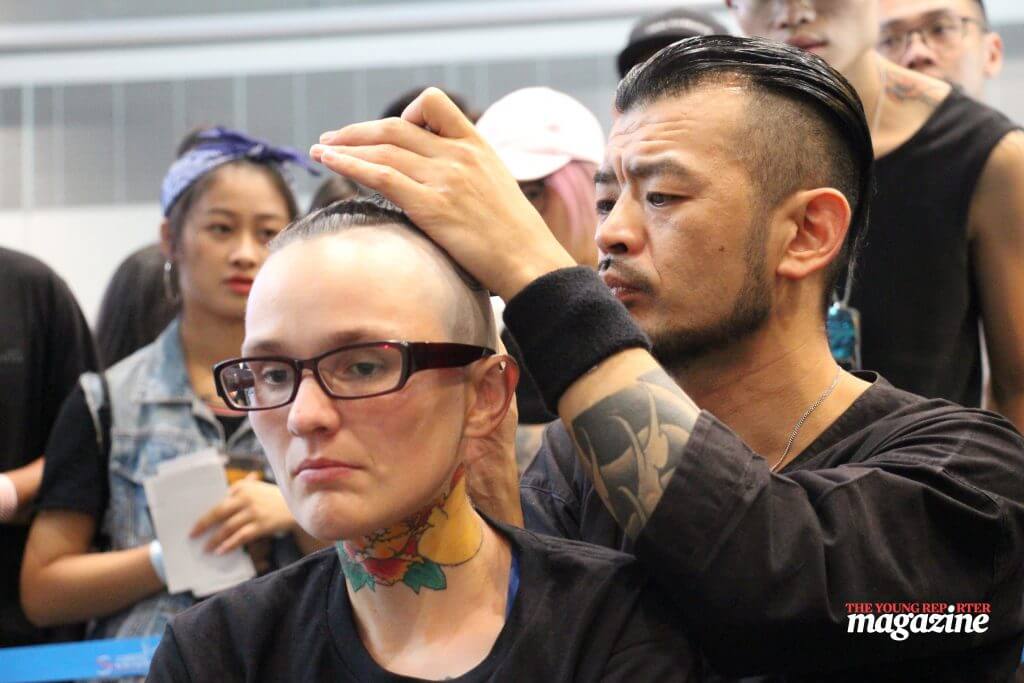 Getting tattoos when she was just 16 years old, Carmen has gotten Tebori tattoos by Hayashi every year in this convention since 2014.
The Tebori practice is not known to many, she said. Therefore, she wanted to showcase the tattoo process on her scalp as she wished more people will know about the traditional practice.
"The pain is more important than the tattoo," said Carmen.
No traditional Tebori tattoo artists would apply numbing cream on their customers, she added, this goes back to the Yamato-damashii (Japanese heart/mind) belief, the Japanese spirit and cultural value that stresses perseverance.
As a third-time participant, Carmen witnessed the growth of the convention in size and its position on the global map.
"The convention has become a staple in the global tattoo scene," she said.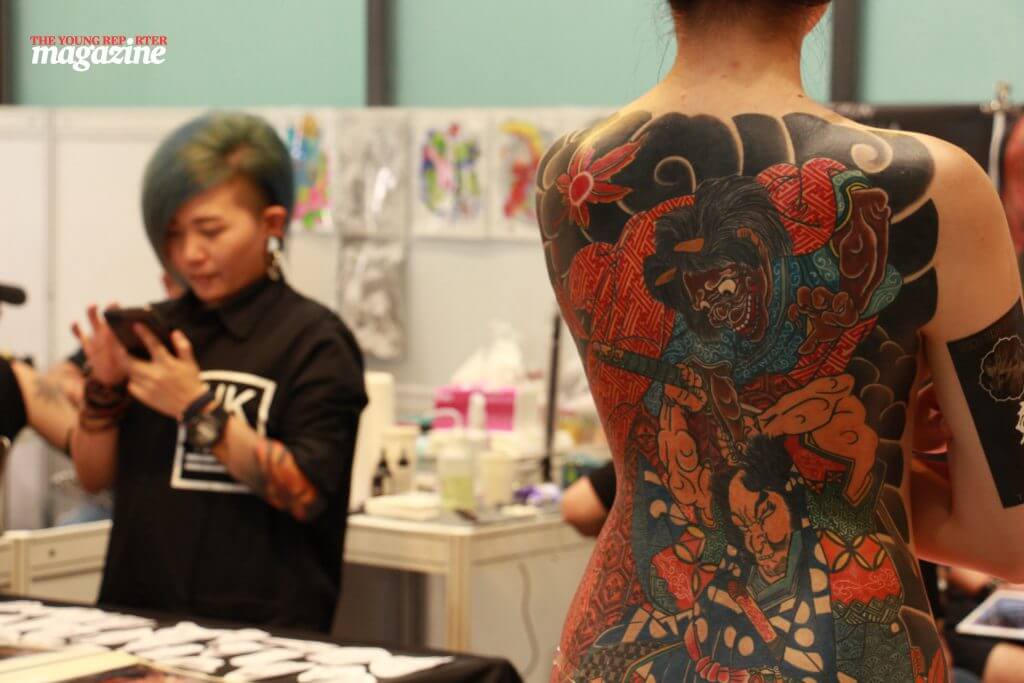 Older generations may consider tattoos markings of a bad guy, a tattoo artist based in Foshan, Guangzhou said, but she treats tattoos as an art form.
She came to Hong Kong with her son for this convention to learn and exchange ideas with masters around the globe. She said she wanted to broaden her horizons and not be trapped in the circle in mainland China.
(Reported by Erica Chin, Edited by Jianne Soriano)