National day firework draws hundreds of thousands
By: Raphael Blet

Edited by: Cecilia Wong

2017-10-02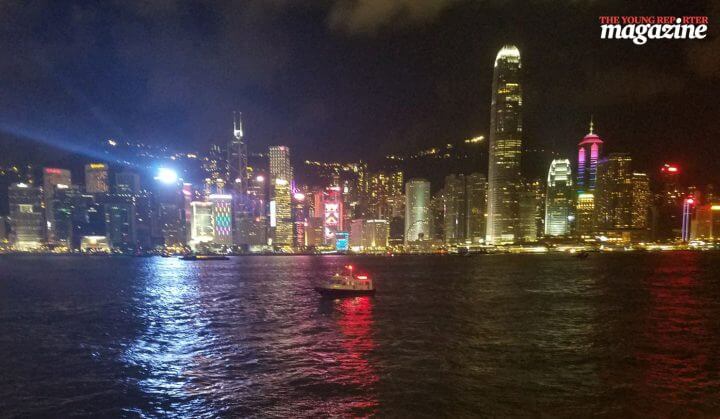 As part of the 68th National Day celebrations, 31,888 pyrotechnic shells were fired from five barges in Victoria Harbour in the evening of October 1.
The firework, which costs HK$13 million, lasted for 23 minutes. It is the most expensive firework since the city's handover in 1997.
Despite the shower, people were seen flocking in until the very beginning of the ceremony at 8pm.
Police estimated the number of attendees to 250,000 in Kowloon and 26,000 on the island.
Crowd control measures were in place with the closure of numerous roads.
The Marine Department issued special notices restricting maritime traffic and urged vessel owners to follow safety guidelines.
Dozens of people gathered in Central in memory of the 39 people killed in the collision of two tourist ships bounding for celebration's firework in 2012.
The worst maritime disaster in Hong Kong's modern history has prompted the authorities to issue specific guidelines on boats during fireworks.
Some families have been demanding justice as the proceedings are ongoing.
The flow of people took some time to disperse. Roads were cleared at around 10p.m.
Reported by Raphael Blet
Edited by Cecilia Wong