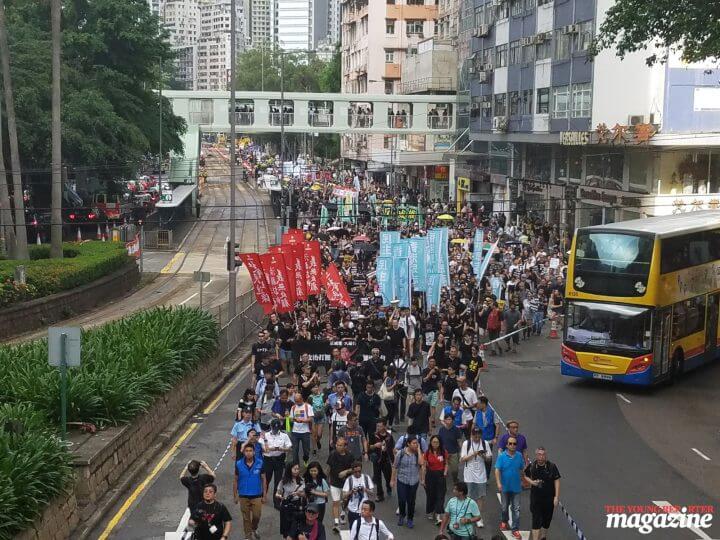 Organizers of 'anti-authoritarian rally' said  40,000 people attended the march on China's 68th National Day.
Raised by Demosisto, League of Social Democrats and other political parties, the demonstration kicked off at Victoria Park in Causeway Bay, marching to the Government Headquarters in Tamar.
"Step down Yuen Kwok-keung!  Against authoritarian rule! " people called for Justice Secretary Rimsky Yuen Kwok-keung to resign during the march.
"We are here because we see that the situation is getting worse and worse especially since the new administration took over and began persecution and prosecution," said Griffith Jones, member of Socialist Action.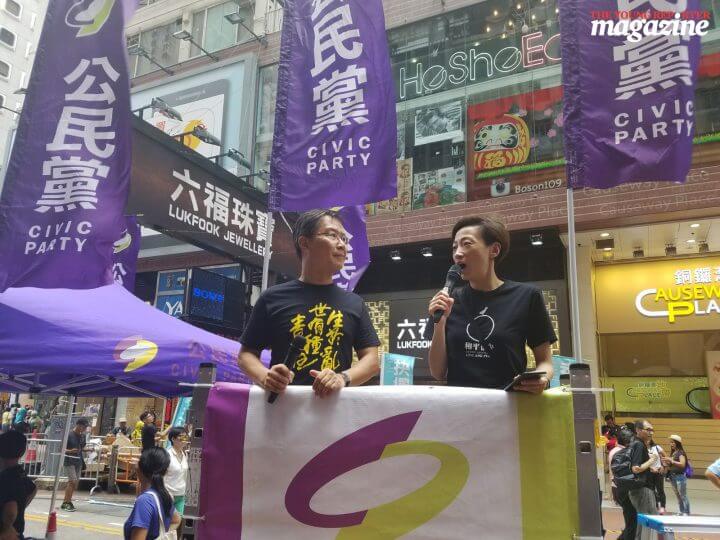 In August,  the Department of Justice successfully appealed to the sentencing of student activists Joshua Wong Chi-fung, Alex Chow Wing-hong and Nathan Law Kwun-chung who were charged for storming the 'Civic Square' beside the Legco back in 2014.
The trio was sentenced between six to eight months behind bars- which pan-democrats regard as a politically motivated sentence.
Occupy leaders Benny Tai Yiu-ting, Chan Kin-man and Reverend Chu Yiu-ming all showed up in the demonstration.
The three face charges of public nuisance in relation to the Umbrella movement, which brought the city's busiest districts to a halt for almost three months.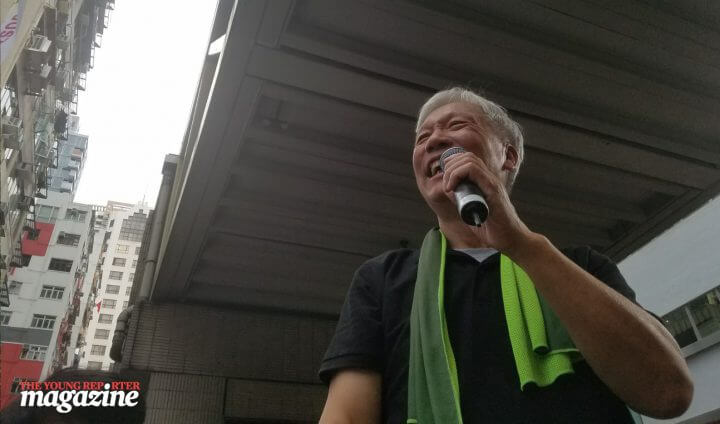 Several protesters were holding yellow umbrellas, a symbol of the 79-day occupied movement in 2014.
"We are here because Hong Kong is in a bad shape, we will continue until we take back our city," said a female protester surnamed Ho.
Part of the Pro-independence protesters were waving Catalan flags, in reference to the current referendum on the Spanish region's possible independence.
"We do not have (hold) Catalan flags because (of) support(ing) Catalonia's independence. We just want to show the government that other countries discuss independence as well," said one of the demonstrators.
Spokesperson for the government responded to the event later, saying that 'Judicial decisions are made independently after fair and open hearings on the basis of the evidence adduced in court and the applicable law'.
Police estimated that 4,300 people had taken part in the protest.
Reported by Raphael Blet
Edited by Daisy Lee