Australians volunteer to conserve endangered species
By: Jayde Cheung、Tracy Leung

Edited by: Jenny Lam

2023-06-08
Native Australian animals are increasingly under threat as natural disasters fueled by a changing climate ravage their habitats.
The Australian Koala Foundation estimates that there are less than 57,920 koalas left in the wild in 2022, possibly as few as 32,065. Koalas in the southern part of Australia face a threat of habitat loss because the woods and woodlands there are being destroyed for urban development and agriculture. Koalas are also killed in domestic dog attacks, bushfires and road accidents. 
As a continent prone to a range of devastating natural hazards including bushfires, flooding and tropical cyclones, the government has committed to spend AU$2,300,000,000 (HK$11,740,000,000) on environmental preservation in the latest budget,  Up to AU$100,000,000 is specifically allocated to biodiversity preservation. People from all walks of life work together, some volunteer to be firefighters or animal rescuers, all with the aim of saving the country's natural environment before it is too late. 
In June 2019, a deadly fire swept across New South Wales and demolished 6.2% of the wildlife natural habitat. The country set aside AU$200,000,000 (HK$1,020,000,000) to restore the habitats, according to the Australian government's website. 
Jane Willcock is the senior registrar and museum operations coordinator at the University of Queensland.
 "The koalas are too afraid in their place, and they are very picky about what they eat, so they are very difficult to accommodate," Willcock explained.
Financial and physical support since the woods were ignited in July 2019 put an end to the fatal bushfire that impacted three billion animals between 2019 and 2020, either killing them or reducing their homes to ashes, according to the data from World Wildlife Fund. 
"My school had posters about koala-saving techniques all over the campus," said Chong Yan, a veterinary student at the University of Sydney. The veterinary society she joined at school designed and published handouts and notes on social media to teach people how to handle injured koalas from the fire. She also knows of plenty of volunteers who went into the forests on fire to spot wounded koalas at that time.
Chong volunteered in Wires, a local rescue organisation in Australia after the bushfire, to rehabilitate injured animals across the country. 
Chong said the rescue knowledge she learned at the voluntary centre was like doing university lectures. "They introduced many kinds of animals under the categories of birds, lizards and mammals," Chong recalled. Members of the public who took part in the rescue programme were given access to professional training, such as how to identify the specimens of wild animals. 
By becoming qualified animal rescuers, they have to respond to the wildlife emergencies. "We have to monitor the app 24 hours a day," said Chong. They also need to prepare rescue tools such as baskets and towels. To Chong, this was busy and exhausting, but she saw a wide range of people of all ages joining the training programs with her. "It was surprising that so many had joined," she said.
Apart from taking the injured animals to veterinarians, Chong said that Wires had their own rehabilitation cages across the country where animals could heal and rest until they were able to return to their natural habitat. Right now, Chong is taking care of a special bird species at one of the rehabilitation spots.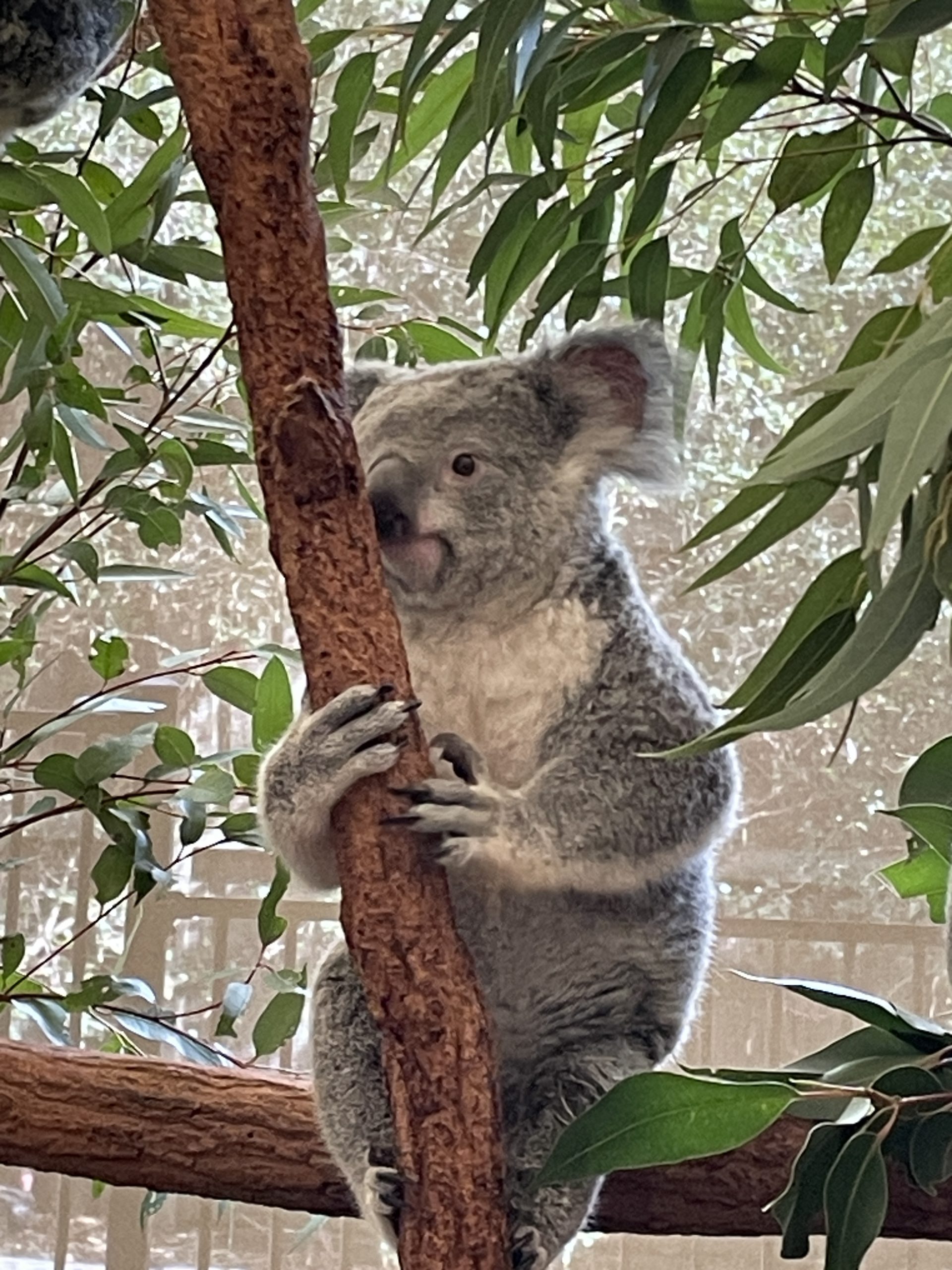 Koalas in the wild can be challenging to be observed. The Australian Wildlife Conservancy conducts surveys for koalas, ecologists frequently look for their recognizable cylindrical scats beneath favourite food trees. The Koala's distinctive scratch marks on tree trunks and the loud bellowing grunting sounds of the males are additional signs of their existence.
Founded in 1927, the 18-hectare Lone Pine Koala Sanctuary in the Brisbane suburb houses approximately 80 species of Australian animals. "We breed and raise koalas here since they have been rehabilitated and they have long-term medical issues that don't allow them to be released," said Wilson, the koala keeper of Lone Pine Koala Sanctuary. 
The koalas, combined populations of Queensland, New South Wales and the Australian Capital Territory were listed as endangered on Feb 12 2022, according to the Department of Climate Change, Energy, the Environment and Water of Australia.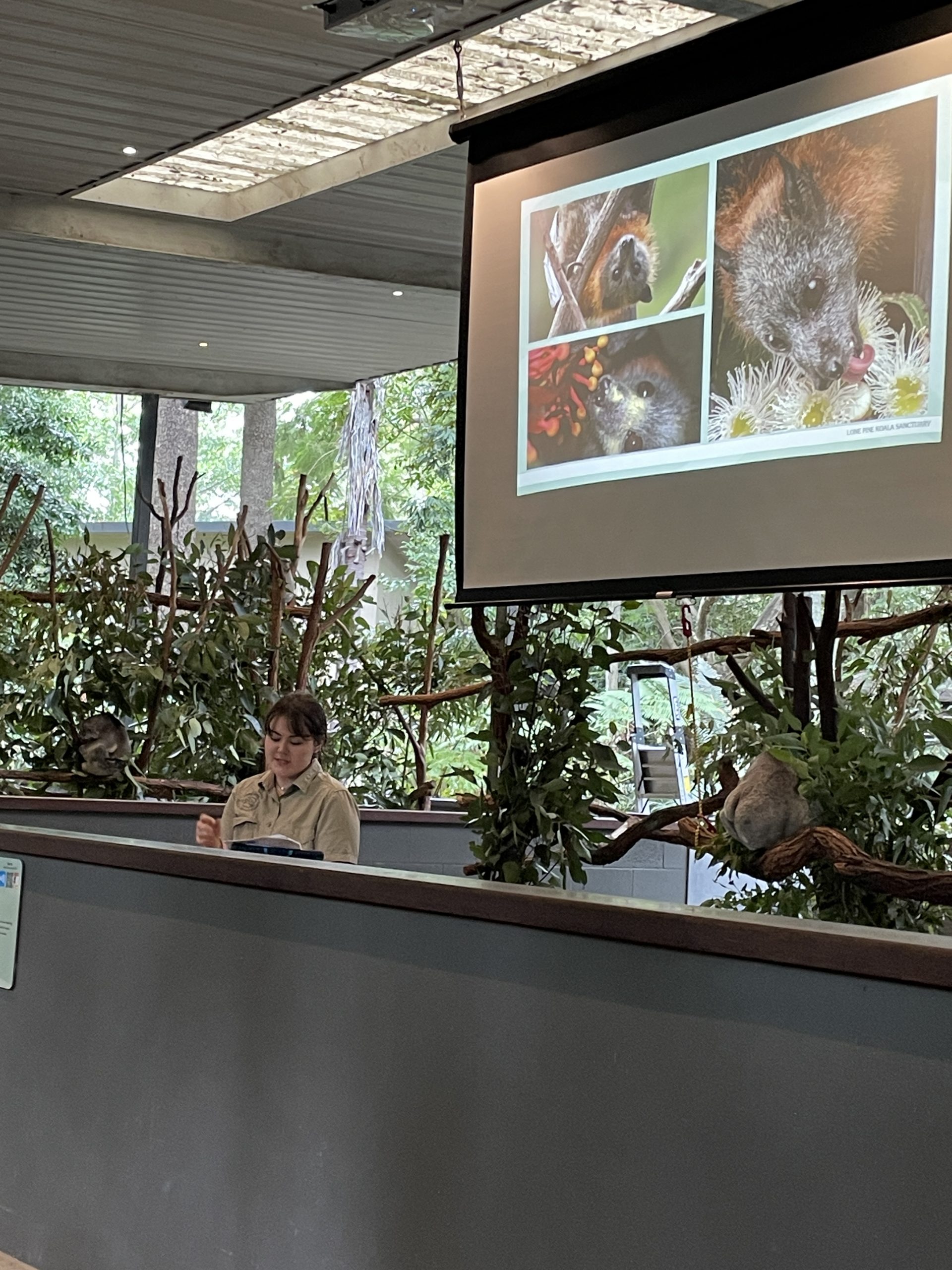 The sanctuary said it works to protect and preserve wildlife species, especially their health and well-being. "We provide fresh leaves every single day and make sure the habitat stays clean in order to avoid infection. We also do weekly health checks such as to make sure they are not dropping weight consistently since that could be an illness," Wilson said.
Lone Pine provides opportunities for visitors to hold or touch the koalas. Wilson said it conveys positive messages on the conservation of those species since people who have the experience will be more likely to care.