CE to rebuild housing ladder with "Starter Homes" scheme
By: Erin Chan、Caroline Kwok、Michael Shum、Candice Wong

Edited by: Lam Ka Sing、Nicole Kwok

2017-10-11
CE to rebuild housing ladder with "Starter Homes" scheme
Reported by Caroline Kwok, Erin Chan, Candice Wong,  Michael Shum
Edited by Alfred Lam, Nicole Kwok,  Sean Hsu, James Ho
Hong Kong's Chief Executive Carrie Lam Cheng Yuet-ngor revealed details of the "Starter Homes" scheme in her maiden policy address today. The scheme is to provide more affordable private housing for young, middle class first-time home buyers who are struggling with the city's endless price growth in private housing.
The scheme's applicants must have an income level not exceeding $34,000 a month for singletons and $68,000 for households with two or more members, about 30 per cent higher than the income limits for Home Ownership Scheme applicants, she said.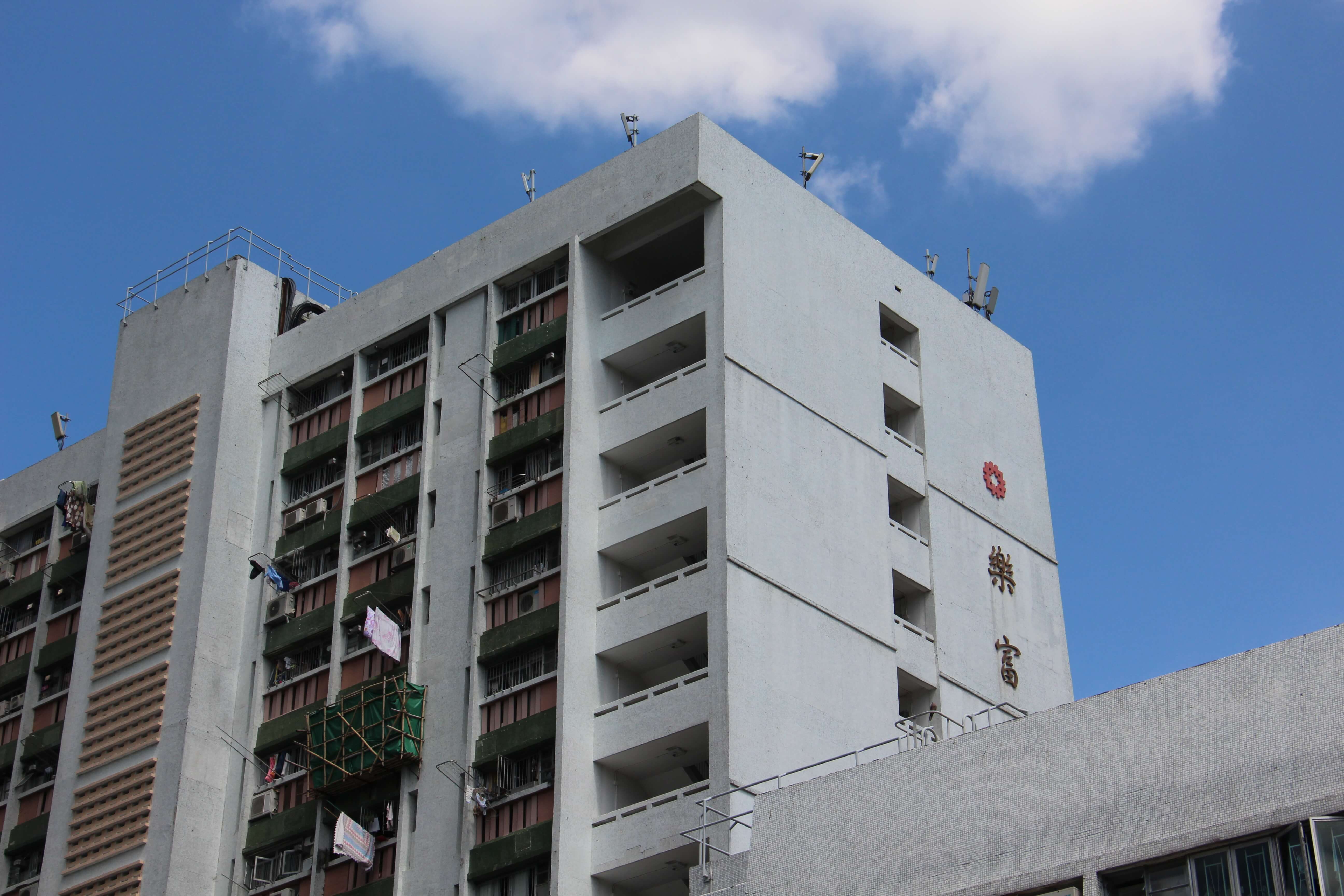 Land supply for the units will come from sites owned by private developers or bought by the Government. Lam said the government will dictate the scheme at the end and developers will only help building the homes.
Poon Wing-cheung, senior lecturer of Building Science and Technology at City University of Hong Kong, agreed that the government should work with private developers to speed up the scheme.
"Developers are well-equipped with land resources and are experienced in maximising land use," Poon said.
Thomas Lam, senior director of property consultancy, Knight Frank, also thought that "Public-Private Partnership" can provide certain incentives for both parties.
"For example, developers will supply farmland for "Starter Homes" in exchange for discounted land premium arrangements," Lam said.
However, he also pointed out some limitations of the scheme.
"The targeted income-group of the "Starter Homes" scheme  only makes up around  one-tenths of the labour force. Large number of "Starter Homes" units may also affect the private market of small-sized units," he said.
Sammy Po, chief executive of Midland Realty's residential division, said the application requirements and resale restrictions of "Starter Homes" should be tight enough to ensure proper resource allocation and prevent the "Starter Homes" scheme from overlapping the existing public and private housing markets.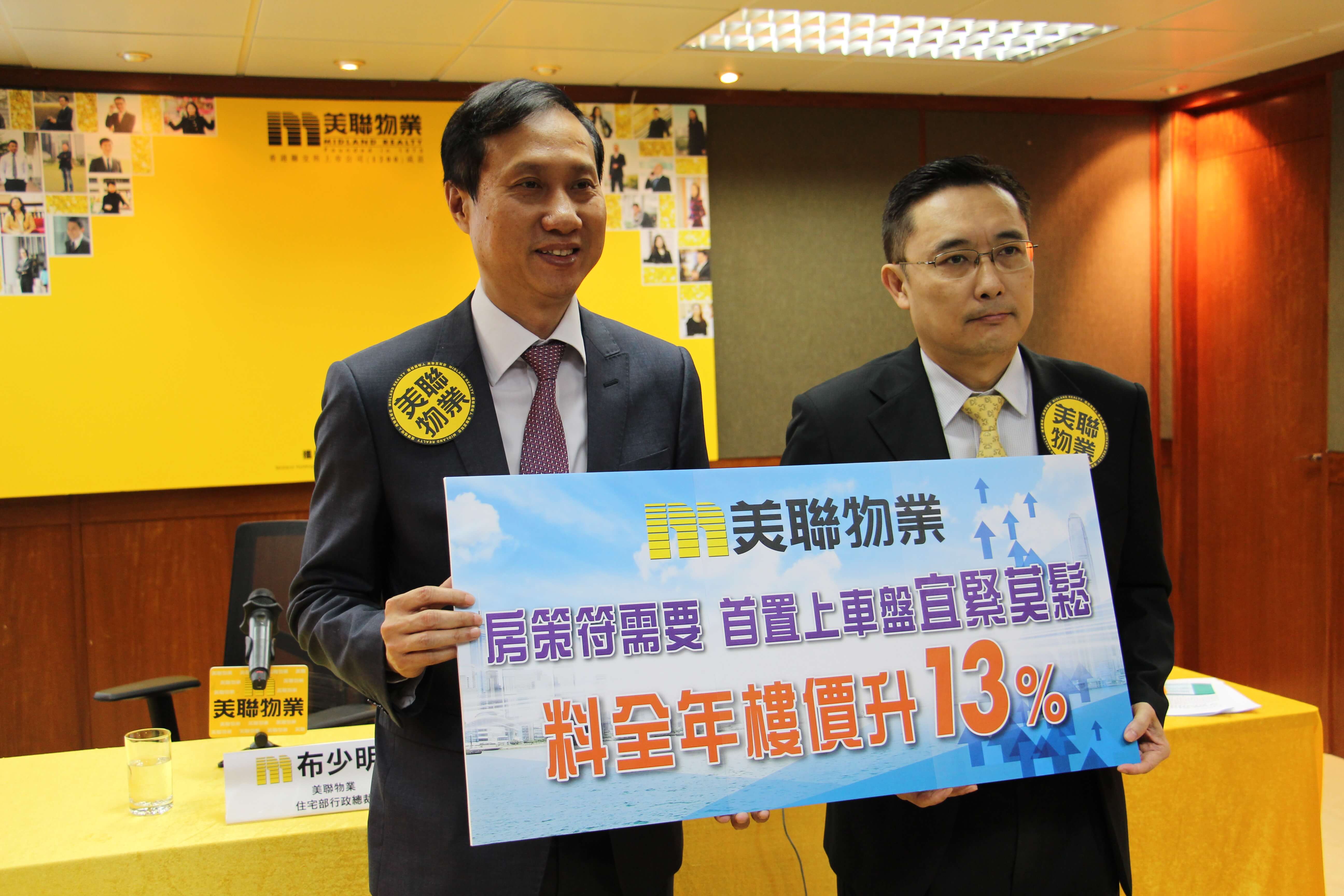 Caption: Sammy Po, chief executive of Midland Realty's residential division (left), and Buggle Lau, Midland Reality's chief analyst (right), say that the "Starter Home" scheme should be strictly monitored by the government.
Kawan Wong, a Hong Kong resident making $25,000 a month, said he was uncertain about he would buy a flat under the "Starter Home" scheme or not when it is available for application.
"The market price for flats in Kwun Tong is too expensive. I may not be able to afford a flat under the scheme even if I earn $34,000 per month as they are just slightly cheaper than the market price. I will only buy a flat under the scheme that is about 60 per cent of the market price," Wong said.
Details of the scheme will be finalised for announcement in mid-2018 with a pilot scheme using a residential site on Anderson Road in Kwun Tong to provide about 1,000 residential units by the end of next year.
Other housing policies include the conversion of around 4,000 new public rental housing (PRH) units in Fo Tan, Sha Tin into Green Form Subsidised Home Ownership Scheme (GSH) units for sale in late 2018.
The government will also consider converting some industrial buildings to residential use.
According to Rating and Valuation Department. the city's housing price index hit record high in August after 17 consecutive months of growth.