Hong Kong's first solar-powered food truck wins catering award
By: Holly Chik、Michelle Ng

Edited by: Choy York Borg Paulus

2017-11-07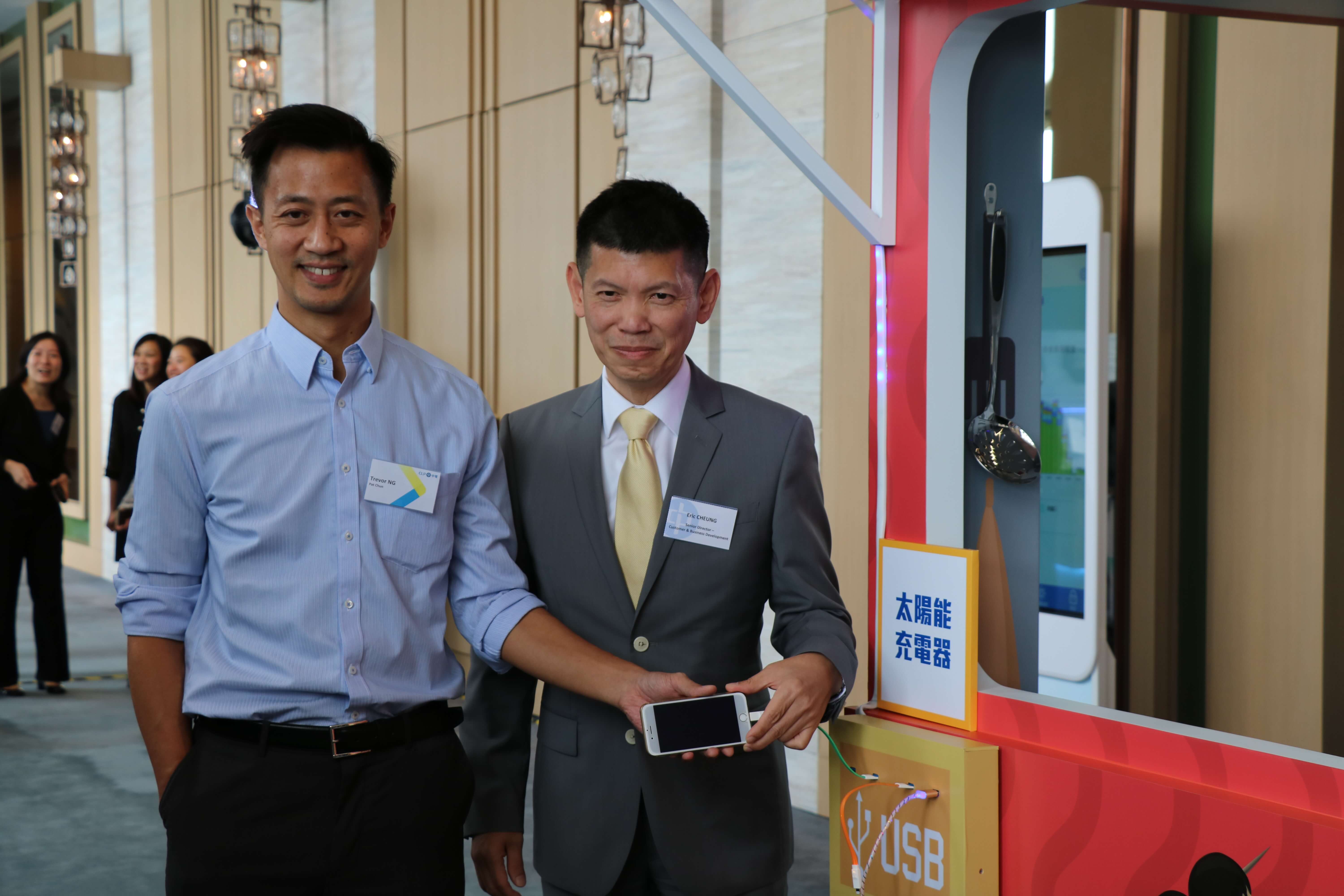 Hong Kong's first green food truck won the Gold Prize of Catering in Traditional Cuisine of CLP's Greenplus Award Programme.
The solar-power panels, which cost over $20,000, are installed on the vehicle's roof to supply electricity for fans and for customers to charge their electronic devices.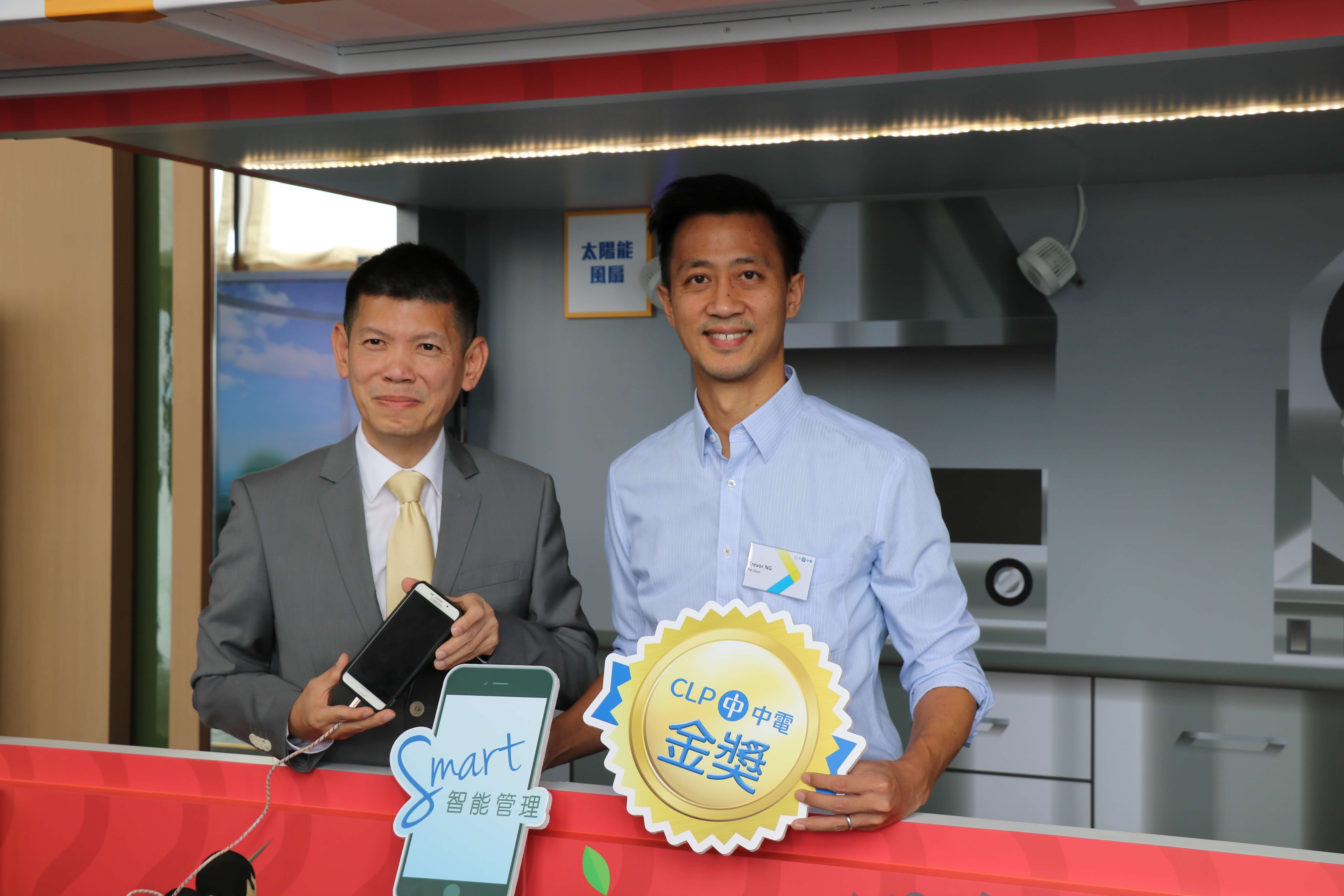 "The eye-catching panels also demonstrates the eco-friendliness of the vehicle whereas other energy-saving measures are usually not obvious," said Trevor Ng, Managing Director of Pat Chun, who has been operating the $800,000 truck since March this year.
The company also adopts an energy management system which can be operated with a smartphone to improve energy efficiency.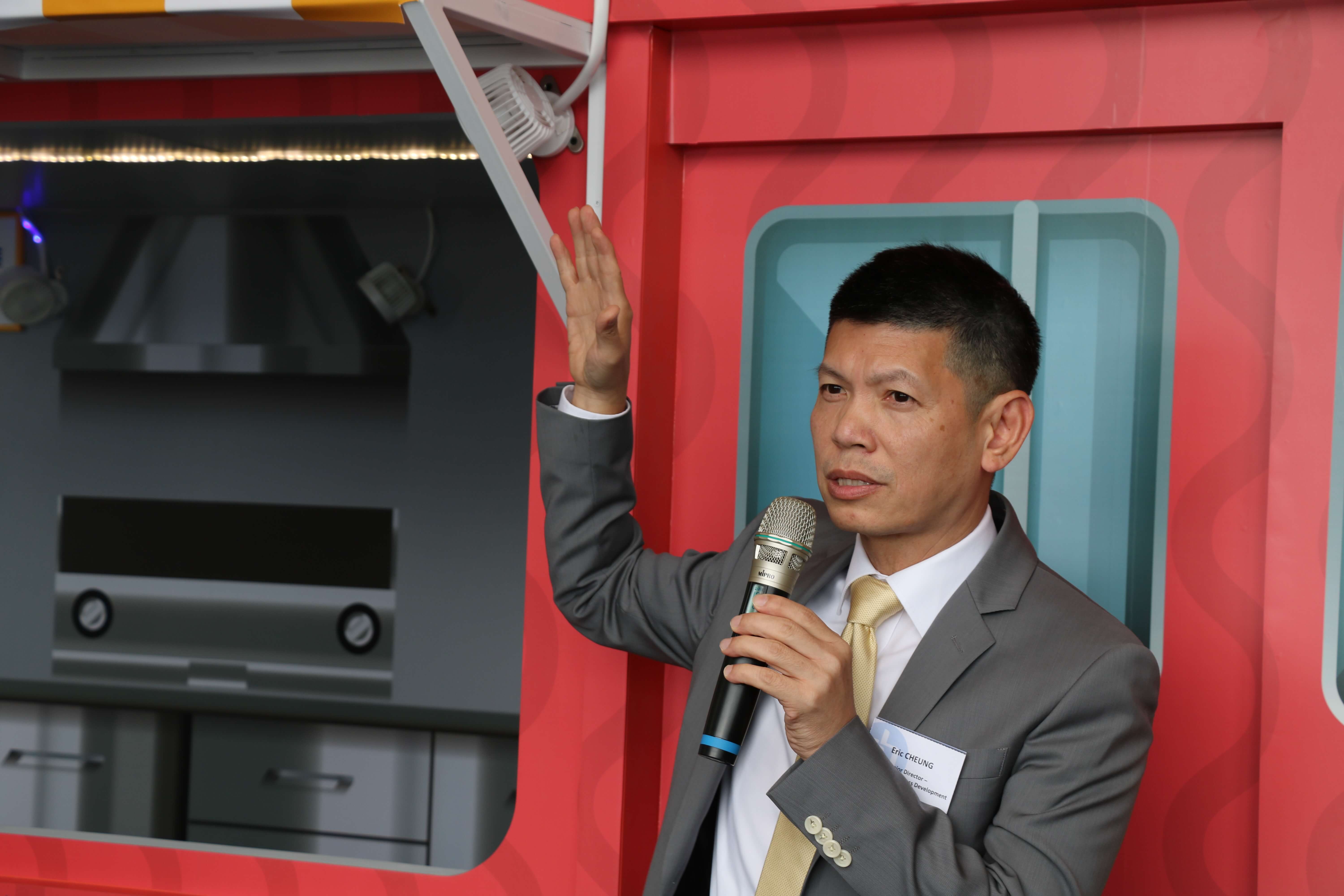 "With the system, we can collect real-time energy consumption data and adjust the use of electricity," said Ng. For example, they can use the remaining heat generated by the automatic rice-fryer to cook their stewed beef brisket.
To reduce interior temperature, they opted for a heat-resistant automatic rice-fryer. The solar panels on the roof also serve as a heat barrier during hotter days.
A centrifugal range hood and a grease trap are also installed to collect used cooking oil that will be converted to biodiesel for the car.
Ng said they save about 25% on their electricity bill after implementing these measures.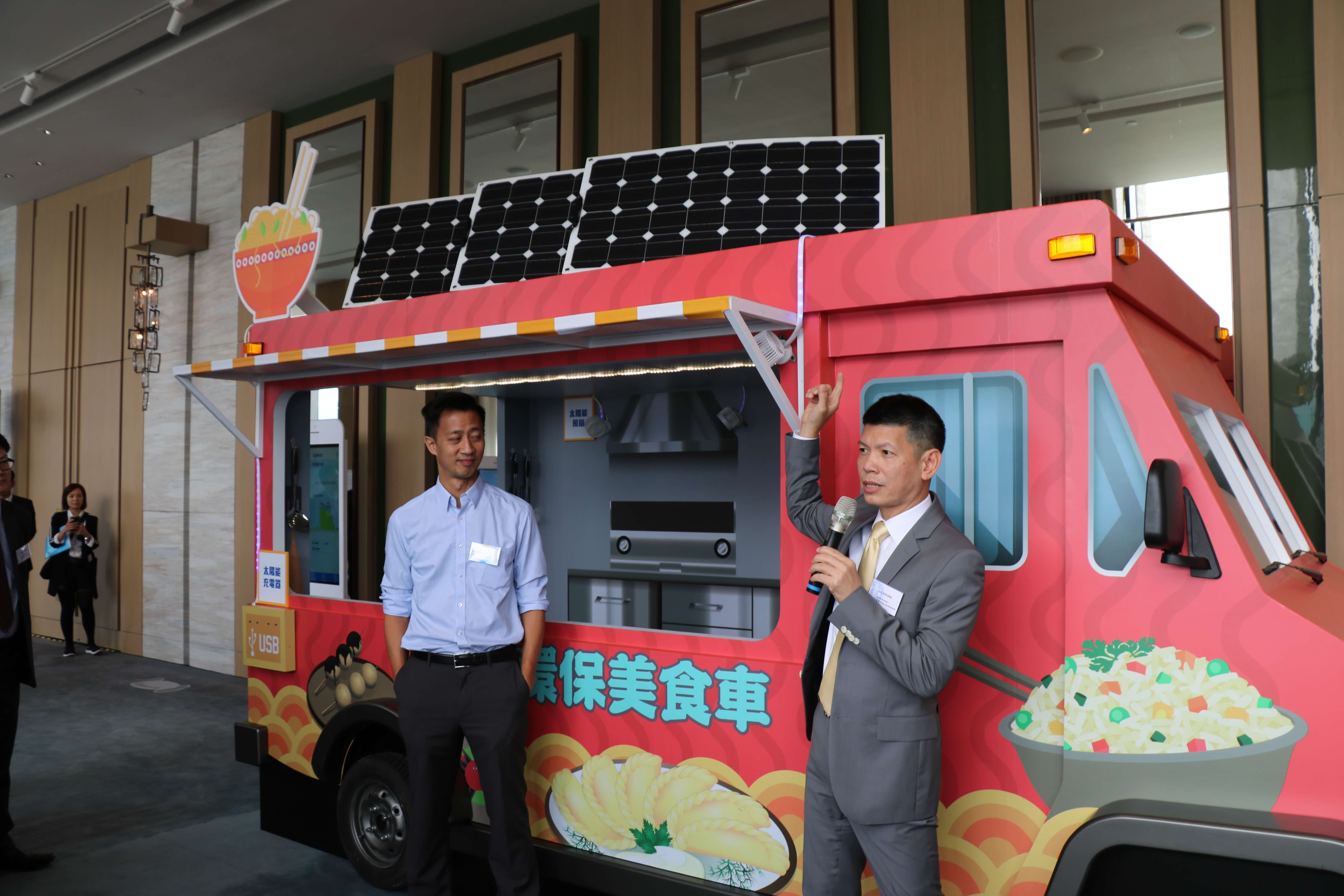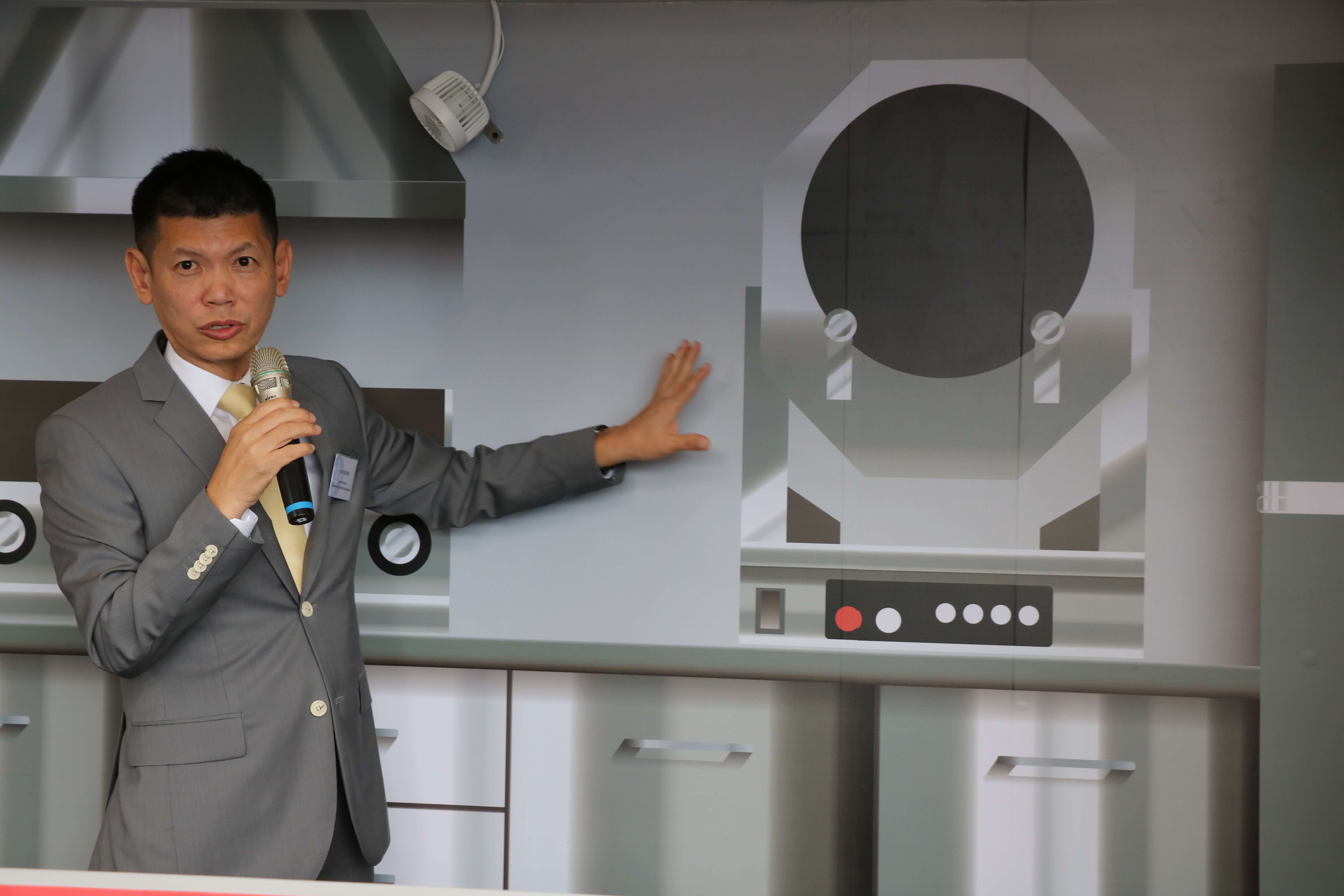 Such environmental protection measures "mitigate climate change, lower business cost and create new business opportunities," said Philip Yung Wai-hung, Permanent Secretary for Commerce and Economic Development (Commerce, Industry and Tourism).