Carrie Lam meets public in first community dialogue, but fails to quell dissent
By: Carol Mang、RonaldFan

Edited by: Stephanie Ma、Maisy Mok、William Tsui

2019-09-26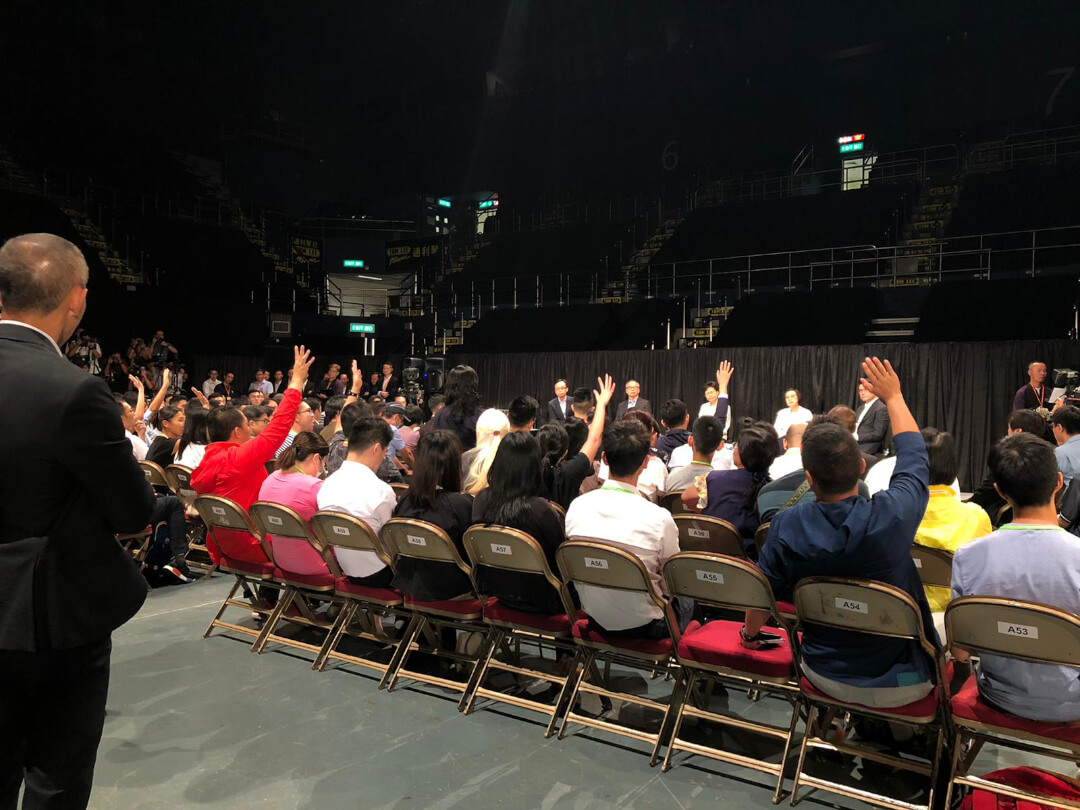 Hong Kong's embattled Chief Executive Carrie Lam Cheng Yuet-ngor held her first Community Dialogue Session on Thursday night at Queen Elizabeth Stadium in Wan Chai, meeting over 130 randomly picked citizens from some 20,000 applications.
The public dialogue was among one of the four initiatives Lam had announced earlier on September 4 to alleviate public discontent sparked by a now-withdrawn extradition bill, as anti-government protests reach its 16th week.
The two-hour session kicked off at 7pm amid heavy police presence, while hundreds of black-clad protesters gathered outside the venue -  forming human chains, holding placards and chanting slogans such as "Stand with Hong Kong, fight for freedom".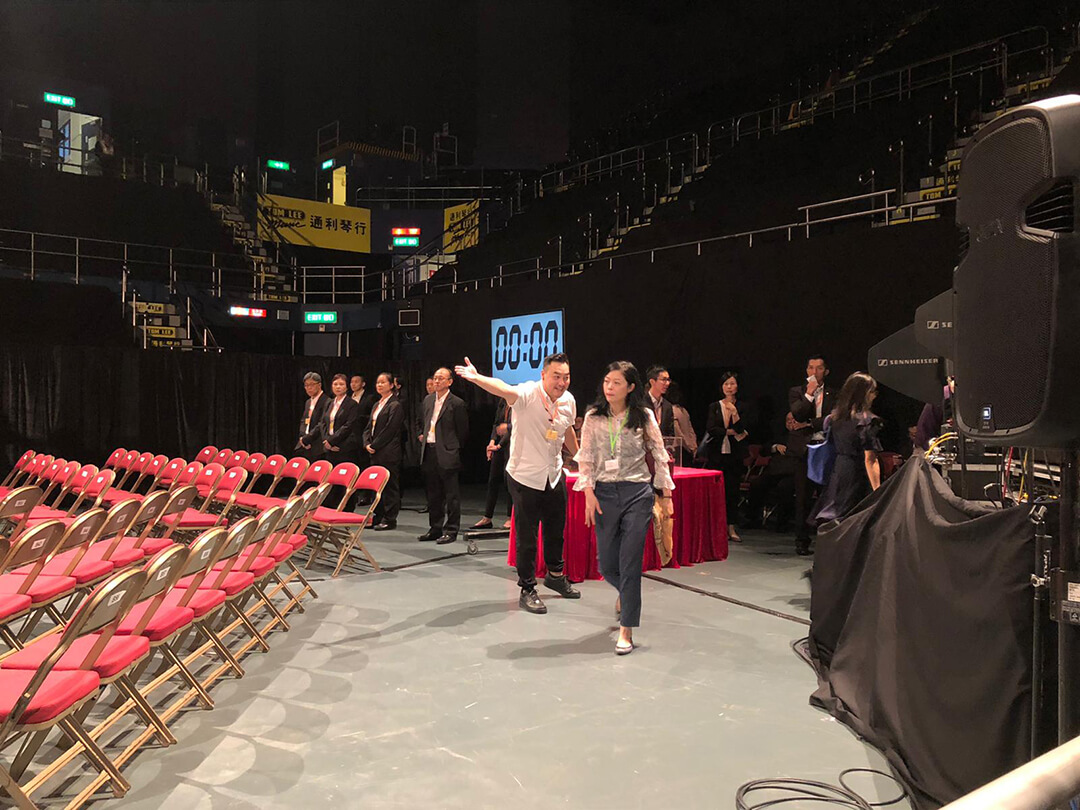 Participants were banned from bringing umbrellas, gas masks or helmets - the trademark protective gear commonly used by anti-government protesters in Hong Kong's summer of discontent. 
"The unrest was sparked by the government's decision to amend the bill. Therefore, this should be our biggest responsibility to initiate a direct dialogue. This is not a PR show. We want to find solutions to initiate change for the betterment of our society," said Lam in her opening remarks.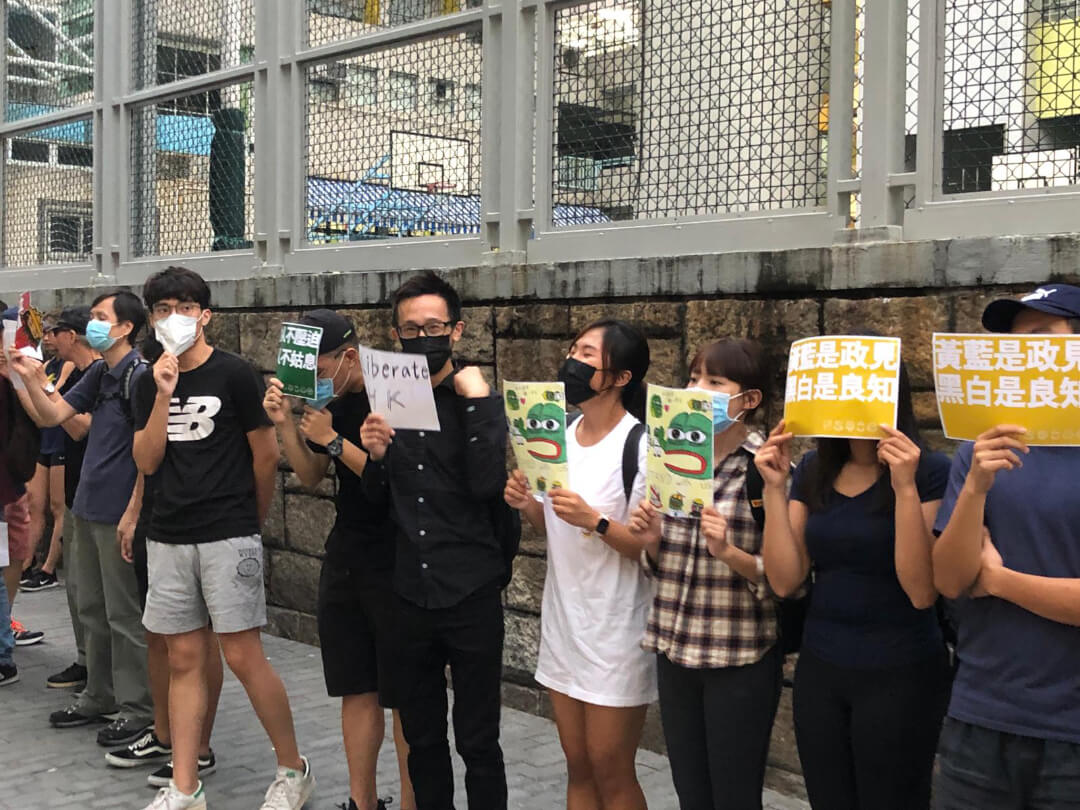 The launch of an independent inquiry to investigate into the police's use of force has been at the centre of the discussion, while multiple speakers also raised concerns about allegations of police violation of human rights when detaining protestors in San Uk Ling Holding Centre.
At least three participants have shown their support to Hong Kong's "One Country, Two Systems", but some said have already lost trust in the police force.
"Hong Kong independence is not feasible in One Country, two systems," said Carrie Lam. She added that the five demands cannot be fulfilled as some of them violate the bottomline of "One Country, Two Systems". 
A few participants don't think the dialogue session would have much effect to quell social discontent and have criticised the arrangement of the community dialogue, saying that three minutes are not enough and there is a lack of interaction between participants and Carrie Lam.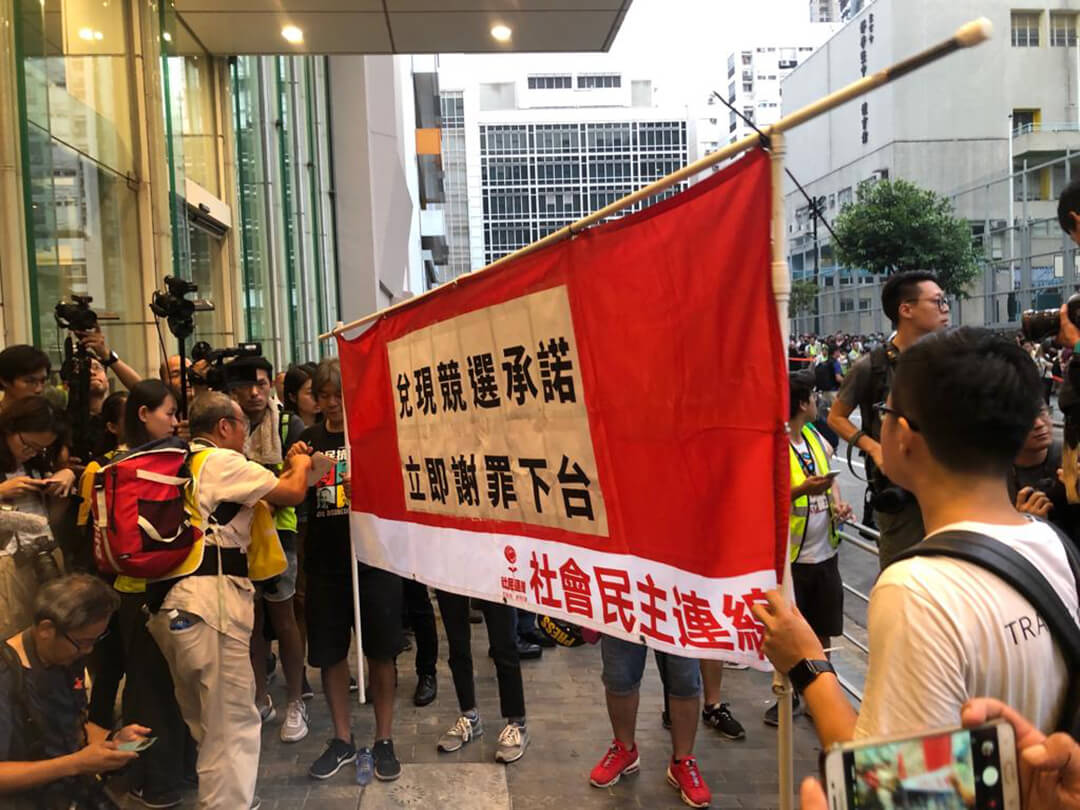 "We have expressed our ideas but I don't believe they will take any actions after this," said Steven Lee, a university student who has participated in the dialogue. He added the government should respond to the five demands laid out by protestors.
Others are thankful for the opportunity given and signed up for the second session. "This is the first one, maybe other one will be better," said Sam Ng, 38, one of the over 130 participants in the first community dialogue. 
As the community dialogue came to a close, many participants chanted "five demands, not one less" at the stage. Hundreds of protestors remained outside the venue, chanting slogans and setting up barricades on Queen's Road East. As of 11 PM, Mrs. Lam and other officials involved in the dialogue have yet to leave the stadium.