The inconvenience of online classes
By: Eurus Yiu

Edited by: GOH Kylan

2020-02-19
Universities in Hong Kong are conducting classes online. However, not everyone finds the arrangement convenient.
Zoom is widely used for online lectures in universities such as Hong Kong Baptist University, The Chinese University of Hong Kong and City University of Hong Kong. This software supports video conferences with up to 1,000 people, participants can share their screen, lecturers teach in this way via sharing powerpoints with students.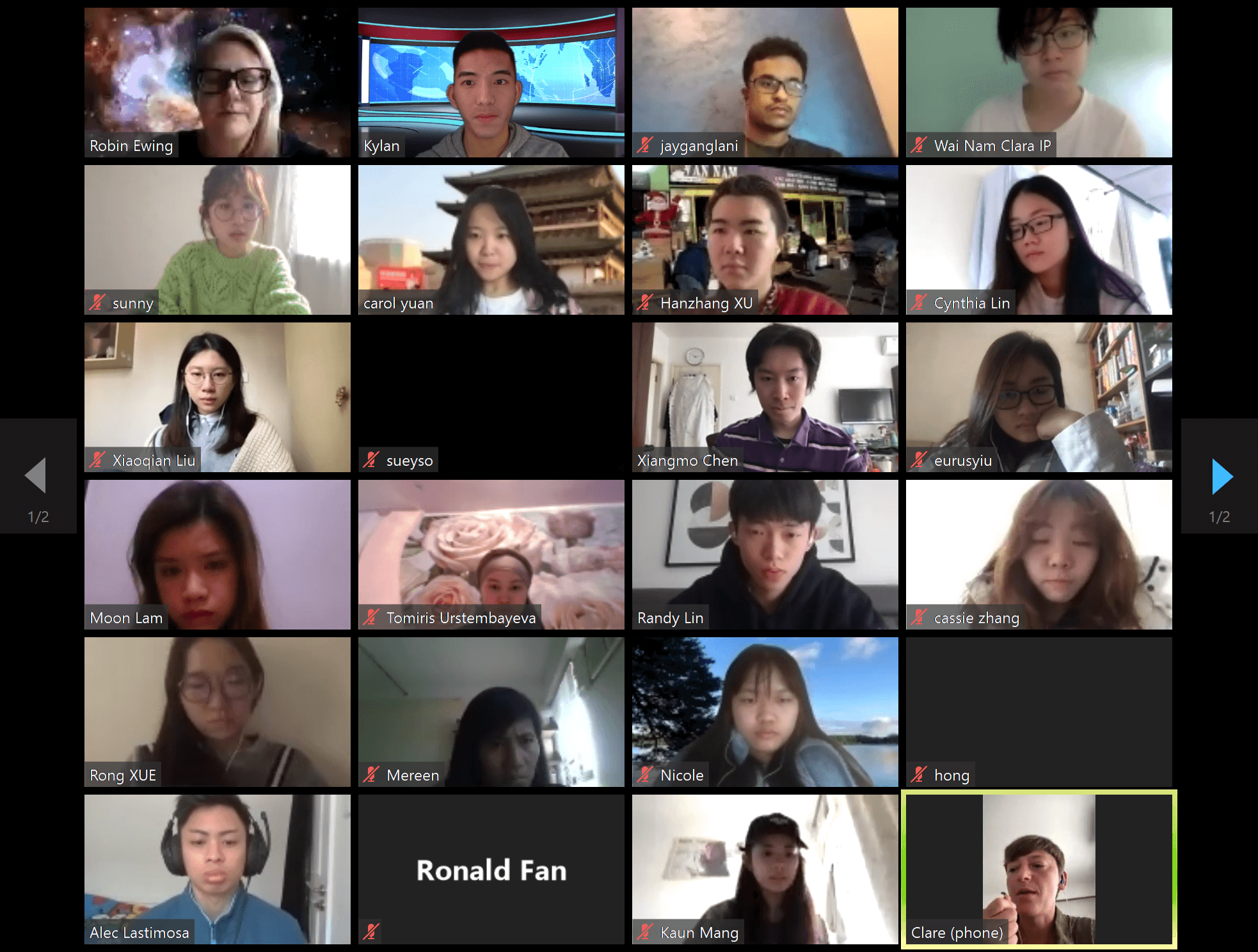 People are having privacy concerns towards the "zoom (the online learning platform that people can participate with videos and audios)" lectures since they are afraid that turning on the camera will leak out their messy room and surroundings.
Some students have complained about regulations set by their lecturers for online classes.
 "I hope lecturers can respect students if they are unwilling to switch on their cameras during class," said a post on CUHK secrets, a Facebook page that allows students to express their thoughts anonymously. This post has gained 347 likes.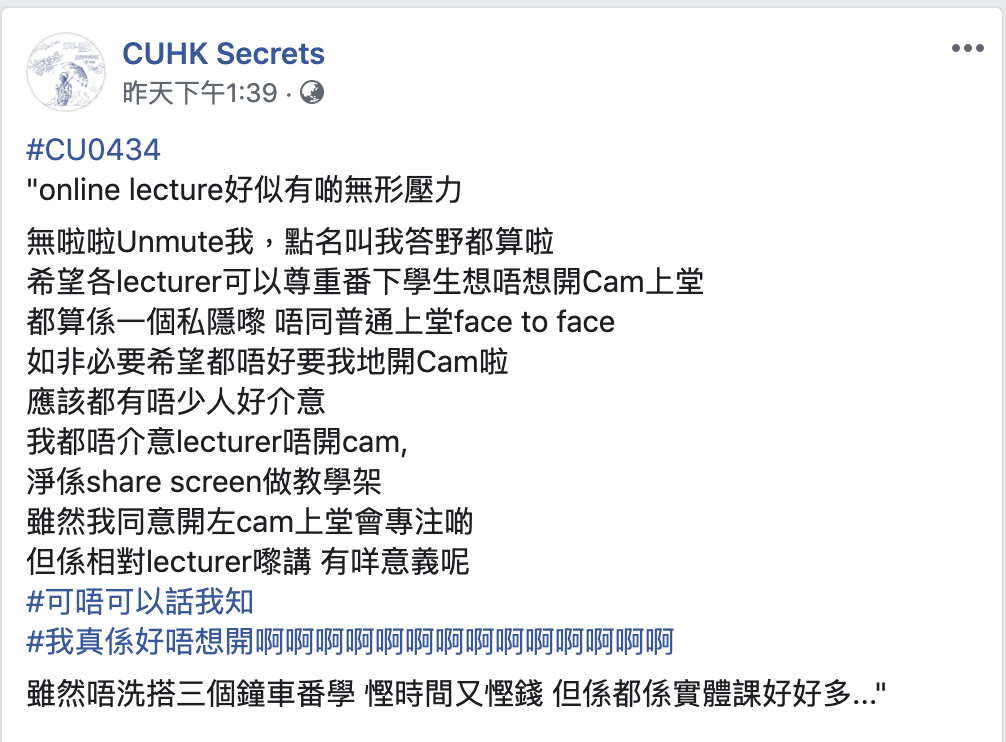 "A classroom is a public area but your home is not. Not everyone wants others to see what his or her home looks like," Alvin Leung, a netizen who commented on the post.
Others though think that the camera can be used to maintain order during class. "How can lecturers know whether you are concentrating on the class if you don't show your face? It's weird that a lecturer only talks to himself or herself. We need communication," Cheung Mok-yan, another netizen who commented under the post and got 68 likes.
Online classes also disrupt family life.
Emily Fong, a 20-year-old university student who is off school because of the coronavirus outbreak thinks online classes are not efficient. She complains that she seems to be having lectures with her father. 
"His voice is just too loud and I can hear every word that he says to his friends!" She complained that she has to stay under her quilt during online lectures and she said that has severely affected her study mood and performances.
"No everyone is living in a big house and not everyone has his or her own room," Fong said.  She has to be in the living room for her lectures with her family around her.
"Sometimes it's so hard to ask your parents to turn off the TV," Fong explained. Her father does not have a smartphone and he calls his friends on the phone and watches TV. "Those are the only two things he can do these days, I can't ask him not to engage in his only hobbies!"
Fong suggested that some parents think that every time their children take out their laptops, they are just playing. She said sometimes her father just says things regardless of the fact that her mic is on, and that makes her feel embarrassed when everyone in the lesson can hear her father saying "do housework, you lazy girl."
"Still, it's good that we don't need to travel back to the university and it saves time," added Fong.