World Press Photo Exhibition 2020 returns to Hong Kong
By: Simran Vaswani

Edited by: Editor

2021-03-29
The World Press Photo Exhibition opened today for two weeks after being cancelled in February by Hong Kong Baptist University over campus safety and security concerns.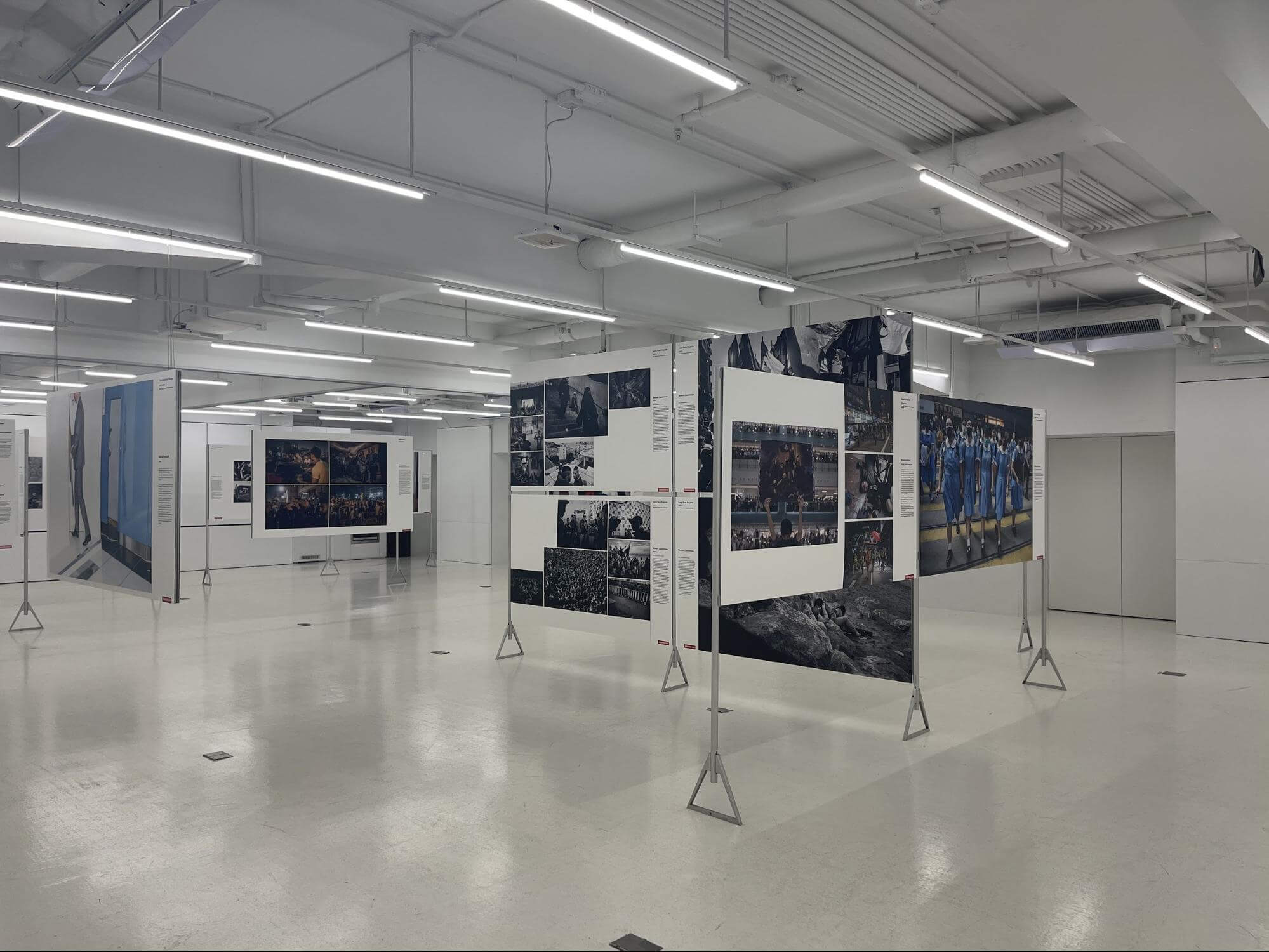 The independent, Amsterdam-based organisation holds the awards, which is recognised as one of the most prestigious photojournalism contests in the world.
The World Press Photo 2020 received more than 70,000 entries from 4,000 journalists.
The Hong Kong exhibition is sponsored by the Netherlands Consulate General in Hong Kong and Macau.
More than 150 photos are exhibited as this year's winners across eight categories: Contemporary Issues, Environment, General News, Long-term Projects, Nature, Portraits, Sports and Spot News.
Photo of the year "Straight Voice", won by AFP photographer Yasuyoshi Chiba, was on a protester reciting poetry amid a military coup and blackout in Sudan.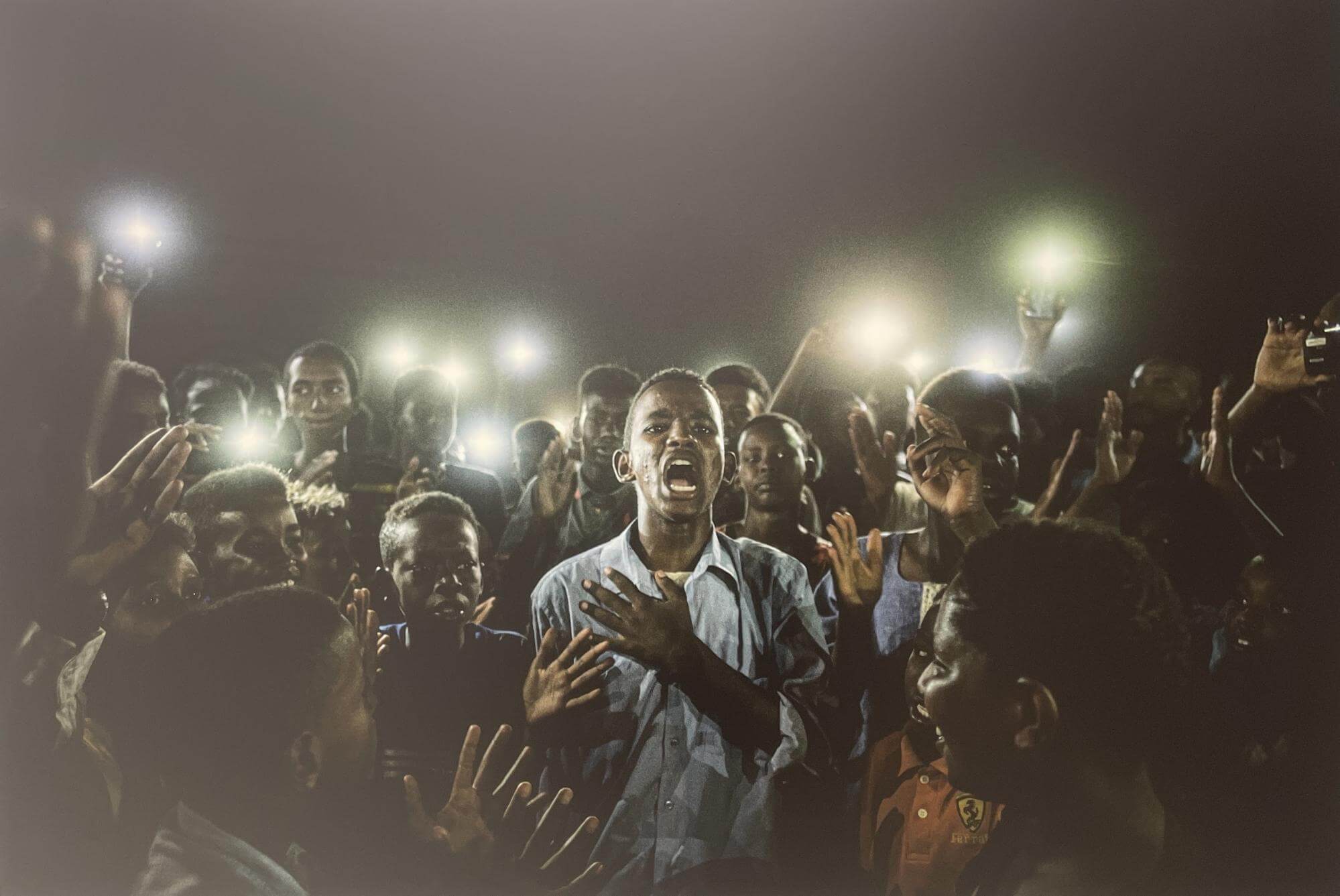 A major theme of the Word Press Photo 2020 were protests held in places all over the world including Algeria, Sudan, Hong Kong and Chile. Other themes were climate change, transgender rights and territorial conflict. 
Story of the year titled "Kho, the Genesis of a Revolt", was a series of 30 photographs on the youth-led protests in Algeria by photographer Romain Laurendeau.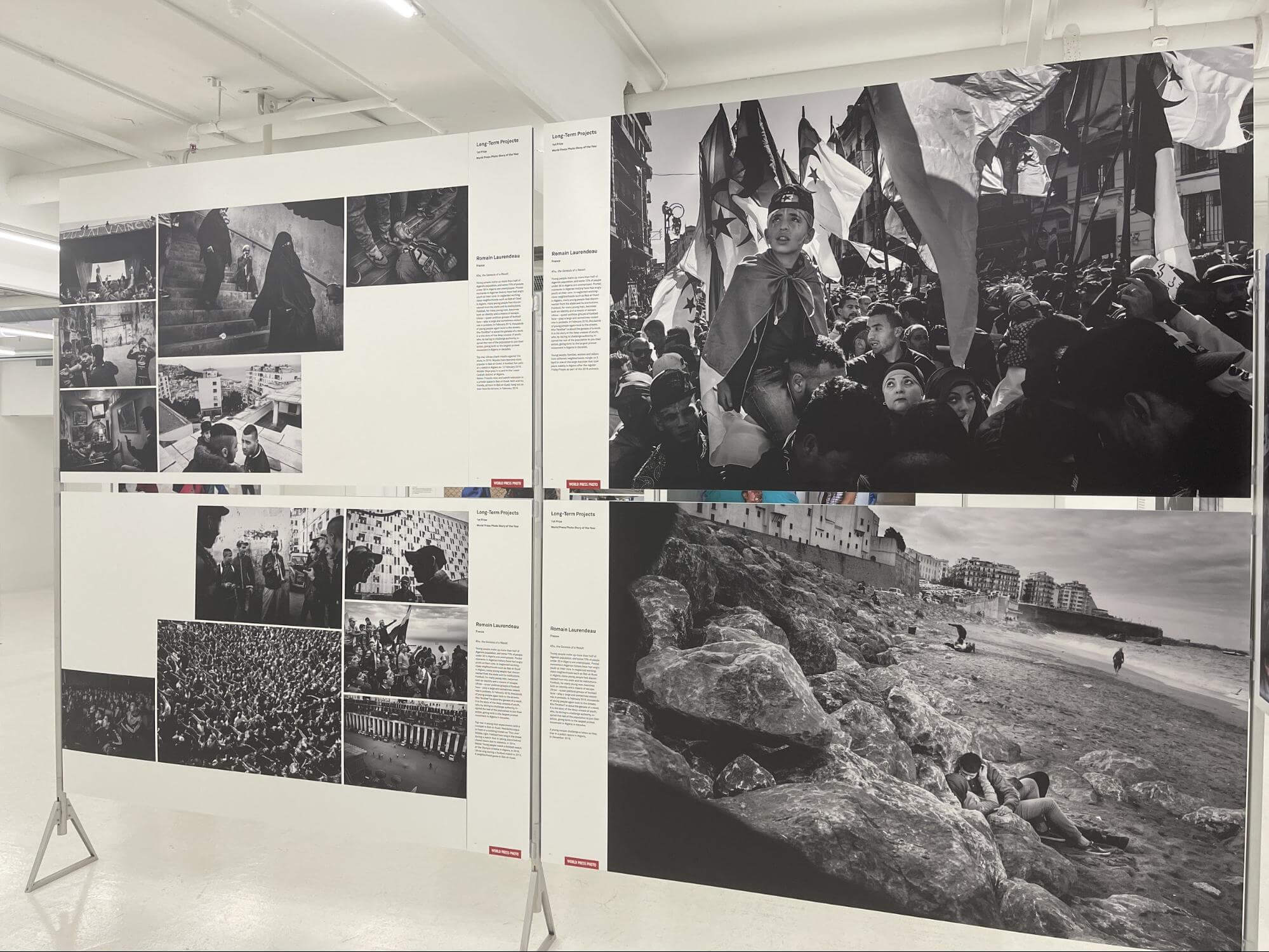 A series of photographs on the protests in Hong Kong titled "Hong Kong Unrest" by AFP photographer Nicolas Asfouri, was nominated for World Press Photo Story of the Year.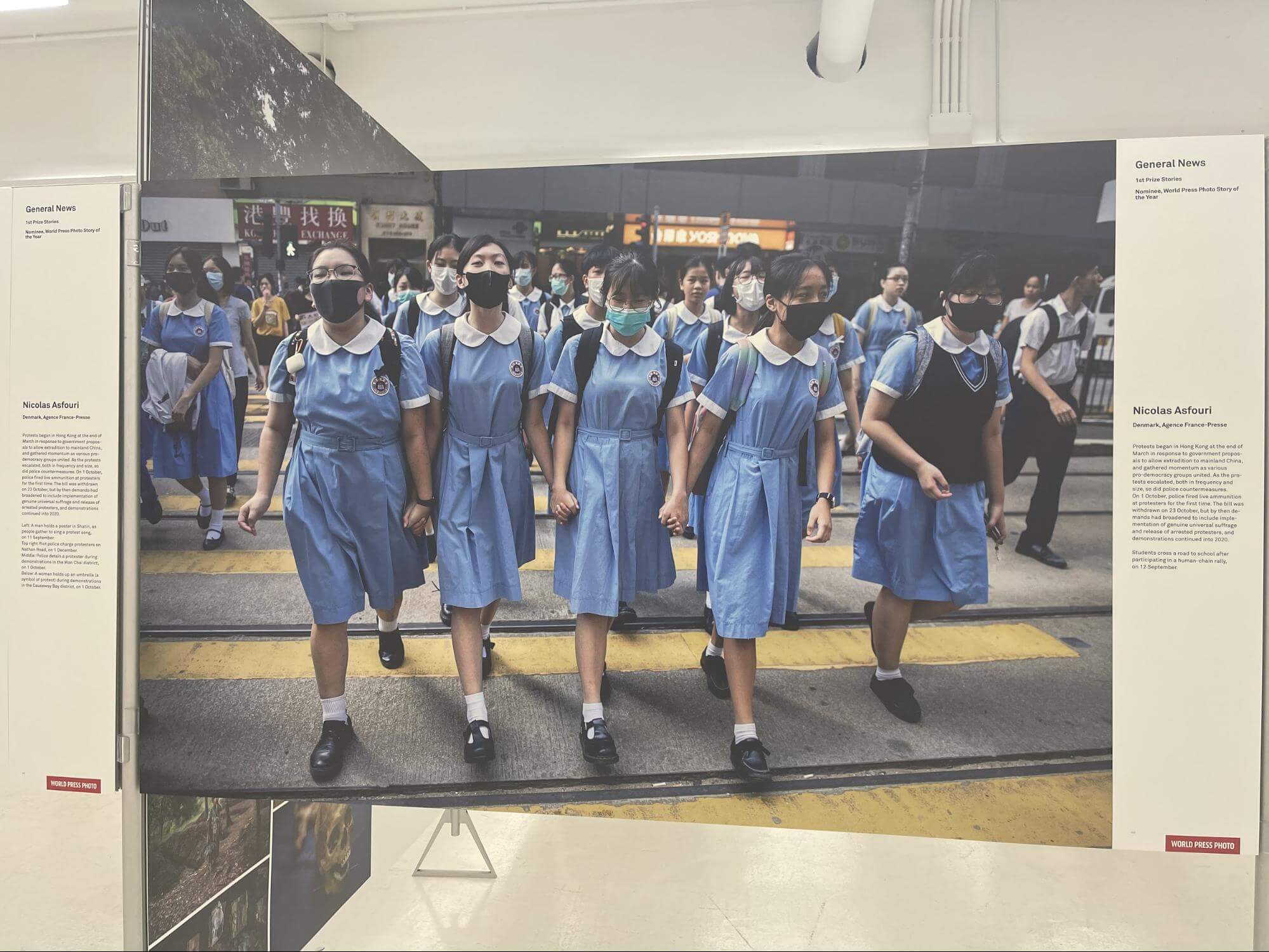 The Covid-19 pandemic put a halt to more than half of the World Press Photo exhibitions worldwide and delayed Hong Kong's exhibition, which was initially set to be held in the fall last year. 
The exhibition was cancelled again in February by Hong Kong Baptist University after online criticism of the Hong Kong photos sparked safety and security concerns. 
The exhibition is open to the public at theDesk in the United Centre, Admiralty. Online registration is required beforehand to enforce social distancing measures.