Hong Kong Baptist University's new president plans "personalised pathways" for students
By: LI Chak Ho Samuel、WANG Yichun、Shameel Ibrahim

Edited by: Shameel Ibrahim

2021-06-17
Professor Alexander Wai talked to The Young Reporter about his new job and his plan to lead the university towards change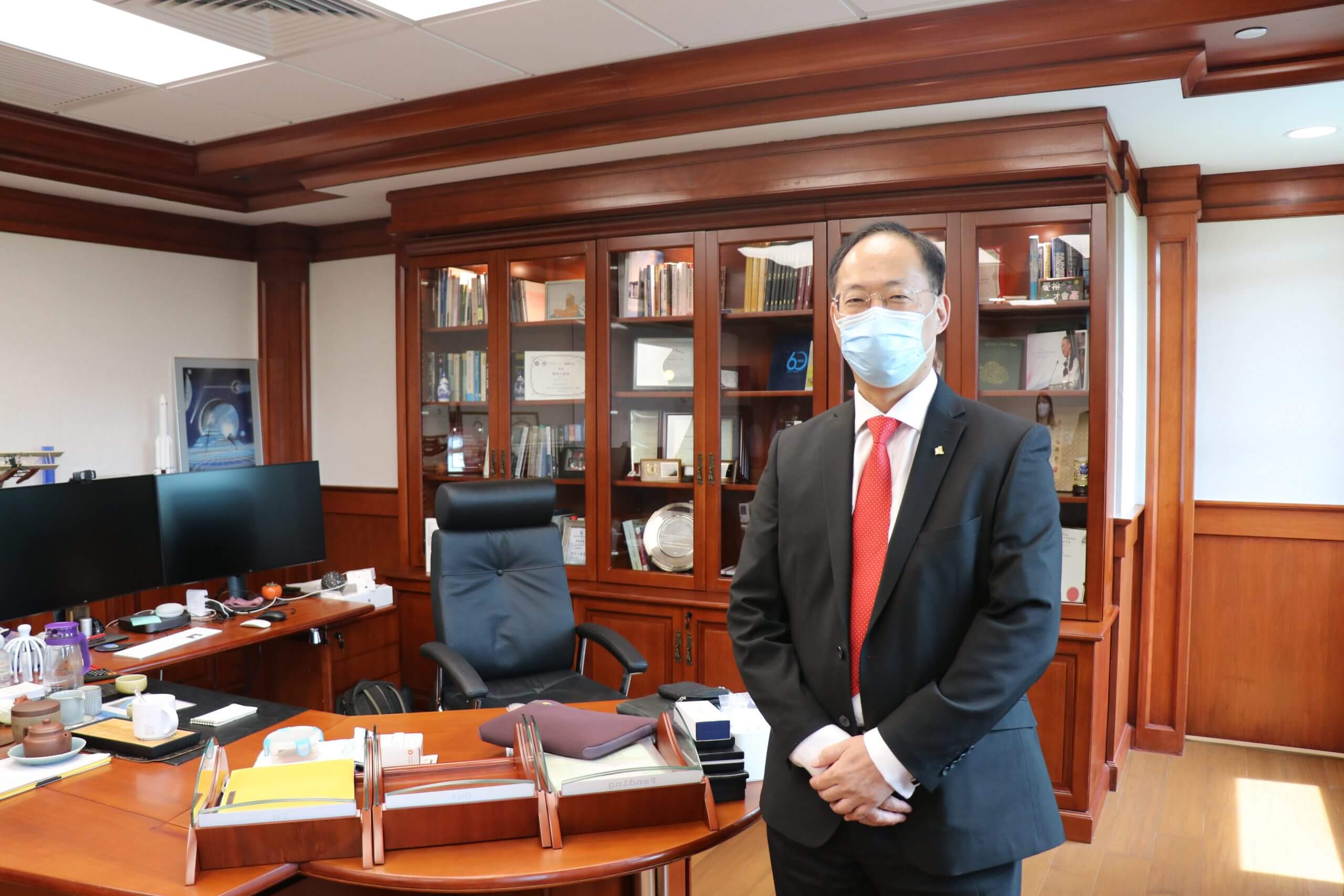 Alexander Ping-Kong Wai assumed office as president of Hong Kong Baptist University on Feb 1. In his interview with The Young Reporter, he emphasised the importance of embracing change in university education, and the challenges posed by the social environment the pandemic and more.
Hardship of students and graduates under the pandemic
Prof Wai is the first university president to assume office in Hong Kong since the COVID-19 outbreak. He said it's tough for graduates to find jobs but disagreed that companies are unwilling to hire them because of the social unrest in 2019.
"I've heard that some corporations said they would not hire our students. I don't believe that. To me that's not a big concern. The concern is actually the economy," said Prof Wai. He added that the low vaccination rate in Hong Kong is to blame for the economic slowdown.
On university life during the pandemic, Prof. Wai recognised the challenges of mixed- mode teaching. Students can be on campus for classes, but face-to-face activities are limited.
"I would like my students to be able to adapt to changes and tolerate differences. (The pandemic) is unpleasant of course. But we can make the best of it," said Prof Wai.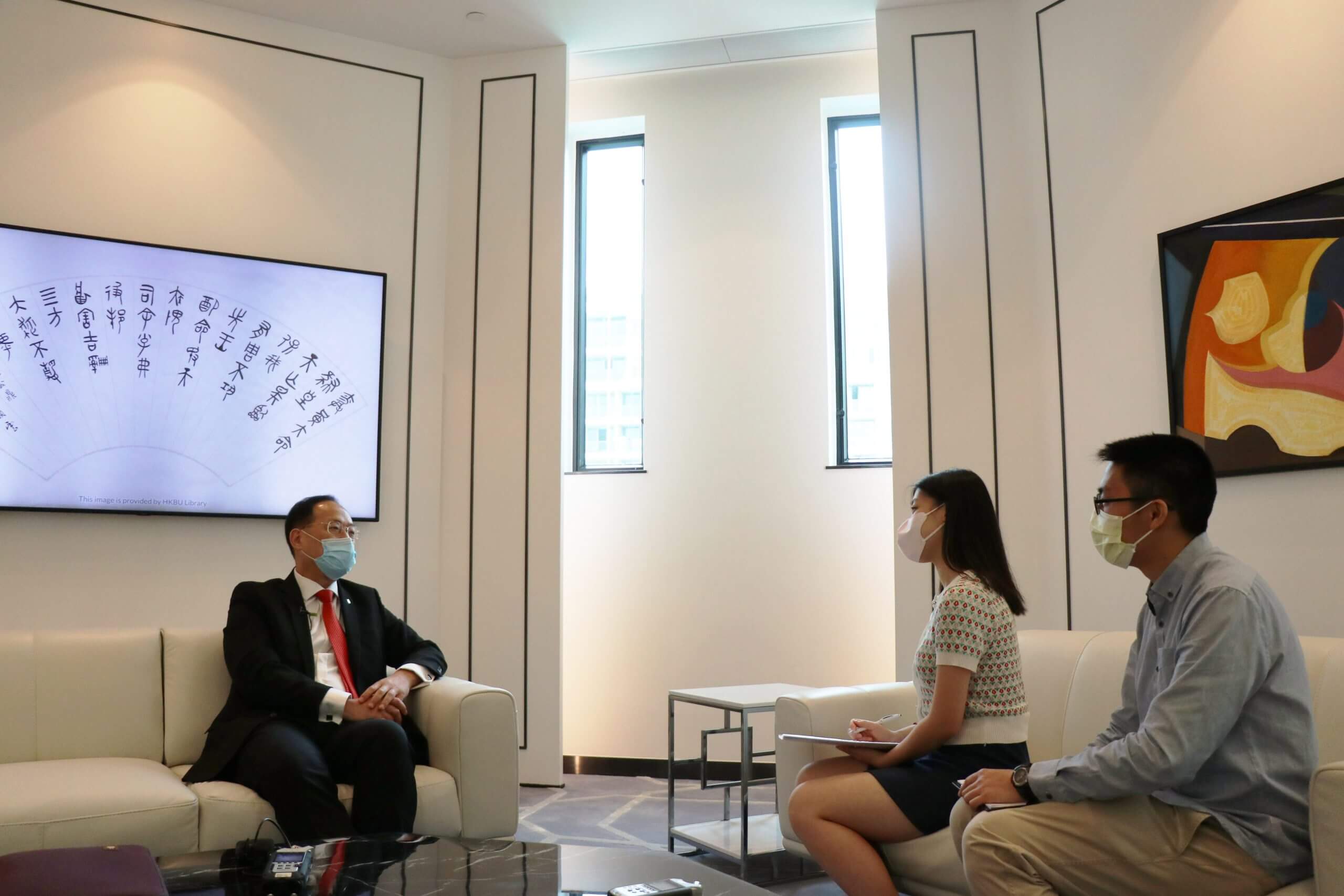 Personalised Pathway of Study in the planning
Since late January, Prof Wai has been hinting that an "important project" was underway at HKBU.
In the Planning Exercise Proposal which will be put forward to the government, HKBU will include what Prof Wai described as "personalised pathways" of study. If approved, students will be able to design personalised study plans aimed at achieving specific goals, distinct from academic programmes currently offered.
"Students who know they may not fit a certain programme can come with certain ideas and problems they wish to solve rather than just getting a degree," Prof Wai said.
Each undergraduate under this pathway will study under the supervision of a faculty member for two years. After that, students will map their own study plans with the goal of solving "real world problems".
The Planning Exercise Proposal is submitted by the eight publicly-funded universities in Hong Kong every three years in order to qualify for from the government. The next cycle will start in July 2022.
Renowned universities including Harvard University and Yale University have developed similar programmes in recent years. Prof Wai said that traditional degrees may not be able to satisfy the needs of some students who have a particular problem to solve in mind. In Asia, Taiwan is also embracing that trend, with at least two universities rolling out a similar pathway.
Prof.John Nguyet ERNI, Fung Hon Chu Endowed chair of Humanics, Chair Professor in Humanities at HKBU, said it is "high time" for the university to introduce such a path of education.
"We have to ask how a university education can address the individual hopes, aspirations, and anxieties of students in order to provide a creative, flexible, and innovative experience in their four years of study so that students can equip themselves to face challenges," Prof John Erni said.
He added that the introduction of such a pathway will mean the faculties and offices will have to join hands in order to make it possible, as well as providing "lots of personalized guidance and mentorship" so students do not get lost in their academic pathways.
Lin Siyi, a Year 4 student majoring in Physical Education and Recreation Management felt that she could have benefited from a personalised study plan. She felt that the lack of a particular research interest and guidance in Year 1 meant that she had to rush through her final year project.
"The earlier you set your goal, the more preparation you will have for your final year project," Ms Lin said.
"If the promotion and credit issues are perfectly arranged for the personalised pathway, I will definitely apply for it," she added.
Ms Lin believed matching students with the right faculty member is important. "Will you have to rely on the supervisor for the first two years of study? Sometimes following a particular supervisor might block you from thinking diversely," said Ms Lin.
Ng Tsz-ching, a Year 3 student from Physical Education and Recreation Management, preferred to have the curriculum mapped out for her.
"I just want to learn things relevant to my major and future career," Ms Ng said.
"(A personalised pathway) sounds ideal and would involve too much research. I just want to be a PE teacher and get some practical skill training after graduation," she added.
Prof Wai did not mention if the supervising faculty member will be chosen by the student or be allocated by the university.
Addressing concerns on academic freedom
HKBU has not elected a Student Union since 2018. A report in the South China Morning Post suggested that no one is willing to run for the Union because of fears of breaching the National Security Law.
"I don't think it makes sense to find out whether or not there is a causal relationship," Prof Wai said "Certainly the National Security Law might have an effect on some students' perception on what can and cannot be done. But on the other hand, I would say the major task of the student union is to look after the welfare of the students," he added.
There have also been doubts on academic freedom at HKBU. The university canceled the World Press Photo Exhibition 2020, originally scheduled early March 2021.
The university said in a press statement that the decision was made "after giving due consideration to campus safety and security, and the need to maintain pandemic control".
A statement from the Hong Kong Press Photographers Association said the exhibition was cancelled because some photos in the exhibition showed the 2019 protests, which might be deemed as 'inciting violence' and 'beautifying thugs'. The Association was worried that the cancellation would "spur self-censorship and send a chilling effect across the campus".
Prof Wai thought that was an overreaction. "Raising to the level of academic freedom, certainly, is a hyperbola I believe," he said. "We received some concern from the public after the announcement. I certainly do not want [that] to be grounds for dispute, causing concern for the safety of our staff and our students," he added.
The exhibition eventually opened at United Centre in Admiralty in late March.
Lessons from the PolyU siege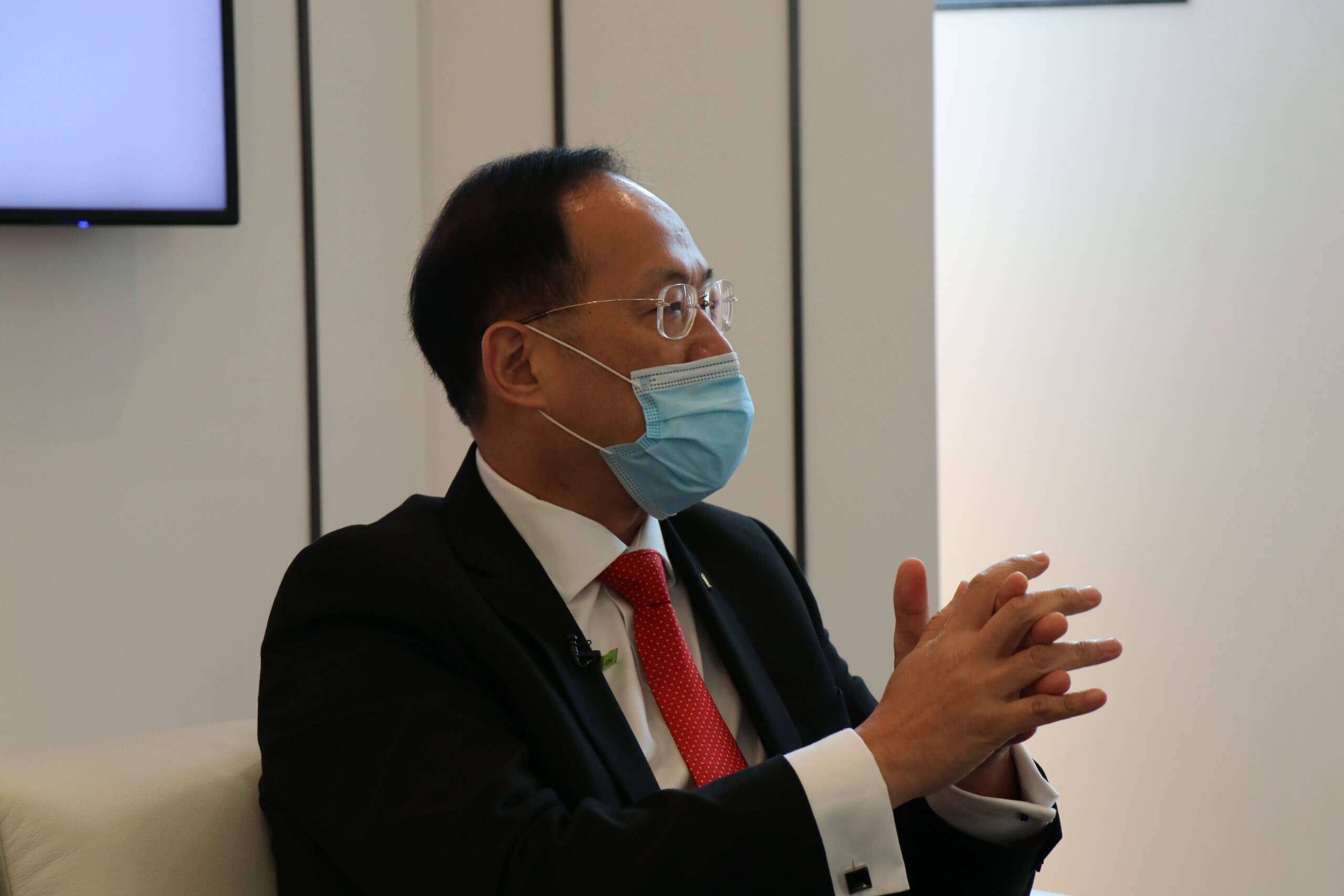 Prof Wai talks about the siege of PolyU in 2019.(Photo: Eunice Lam)
Prior to joining HKBU, Prof Wai was the Deputy President and Provost and Chair Professor of Optical Communications at Hong Kong Polytechnic University. He spent 25 years there. During the protests of 2019, he was Vice President for Research Development, and helped to clean the PolyU kitchen after protesters took over the premises for two weeks.
"I felt very angry. I don't know why. Whatever belief you have, whatever objective you have, why trash the campus?" said Prof Wai. He did not agree that "ends are justified by means", and found such thinking "very dangerous".
During the siege, Prof Wai was concerned about the safety of those on the PolyU campus." I could see that the wrong move of an individual could trigger bloodshed or even death." said Prof Wai. "I hope everyone can learn a lesson from this incident. Conflicts can be resolved," he added.
Rising from the ranks in academia and embarking on his new job, Prof Wai is now confident he can lead HKBU to success.
"I did research and started in academic administration as the Dean of a department, then as a Vice President to now President. I would say I probably know the process a little bit better than other colleagues" said Prof Wai.
Eunice Lam, Yvonne Chung and Stacy Shi also contributed to this article as photographer and in audio transcription.