Local music performers facing difficulties in pursuing their dreams
By: Noah Tsang、Ka Ki FUNG

Edited by: Gigi Chong、Lokman Yuen

2022-11-09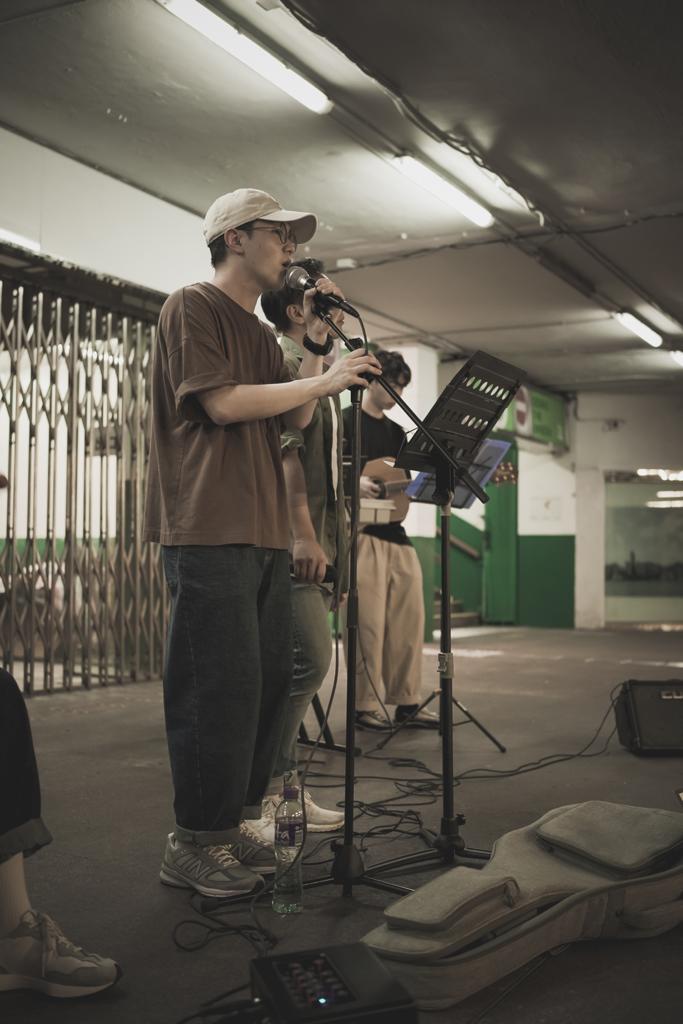 At night after the ferry had stopped honking, Yasen Wong Yan-shun went busking with his bandmates outside the Star Ferry Pier, flooding the spot with music.
But only three passers-by slowed down their steps and gathered around to listen to their performance.
"We used to have around 20 audiences listening to our busking. During the pandemic, only three audiences were willing to stay and listen to us," Wong said. 
Wong saw Hong Kong was no longer with a favourable atmosphere for where the musicians could thrive, prompting him to explore the idea of immigrating to Taiwan.
More than one-third of the local musicians have left or intended to leave Hong Kong due to COVID restrictions while 55% have suffered from anxiety or depression during the pandemic, according to a survey conducted by Musicians Foundation.
The city's social-distancing curbs, Prevention and Control of Diseases Regulation have outlawed all gatherings in four since the beginning of 2020 until Sept.13, 2022, fewer audiences gathered at the pier to enjoy Wong's gigs which have demotivated him.
Being a street artist, Wong has fallen into the financial struggle. "Although I've never expected I will earn a living as a musician, we have never made money from busking, not even once,"  Wong said. 
Wong has worked at a part-time job in parallel to his higher diploma studies to cover the costs of purchasing music equipment as well as the spending in maintenance of instruments. 
"I love Hong Kong with no doubt, I have made a lot of memories here. Unfortunately, Hong Kong is no longer a place where I can spread my music. As a musician, I should go outside and look for a brighter future," Wong said.
Edmond Tsang Yik-man, a lecturer from Hong Kong Baptist University's Department of music, said that the lack of venues for music performances could hamper the development of the Hong Kong music industry.
All performing venues were forced to close from Jan. 29, 2020, while some of them, such as Queen Elizabeth Stadium, had been utilised as the Community Vaccination Centre.
The ease of the COVID curbs may have contributed to the number of bookings at the Hong Kong Coliseum.
Tsang added the limited venues for performance in Hong Kong during the pandemic have prompted the local musicians to explore more channels to showcase their talent, live streaming concert is one of those. 
"Live Streaming concerts are a huge turning point for the music industry," Tsang said. "It has created a borderless experience for musicians in which they can spread their music to the rest of the world." 
"Although the pandemic has brought lots of troubles to Hong Kong musicians, it has also created opportunities for them, and that is what we called 'in the middle of difficulty, lies opportunity.'" Tsang said.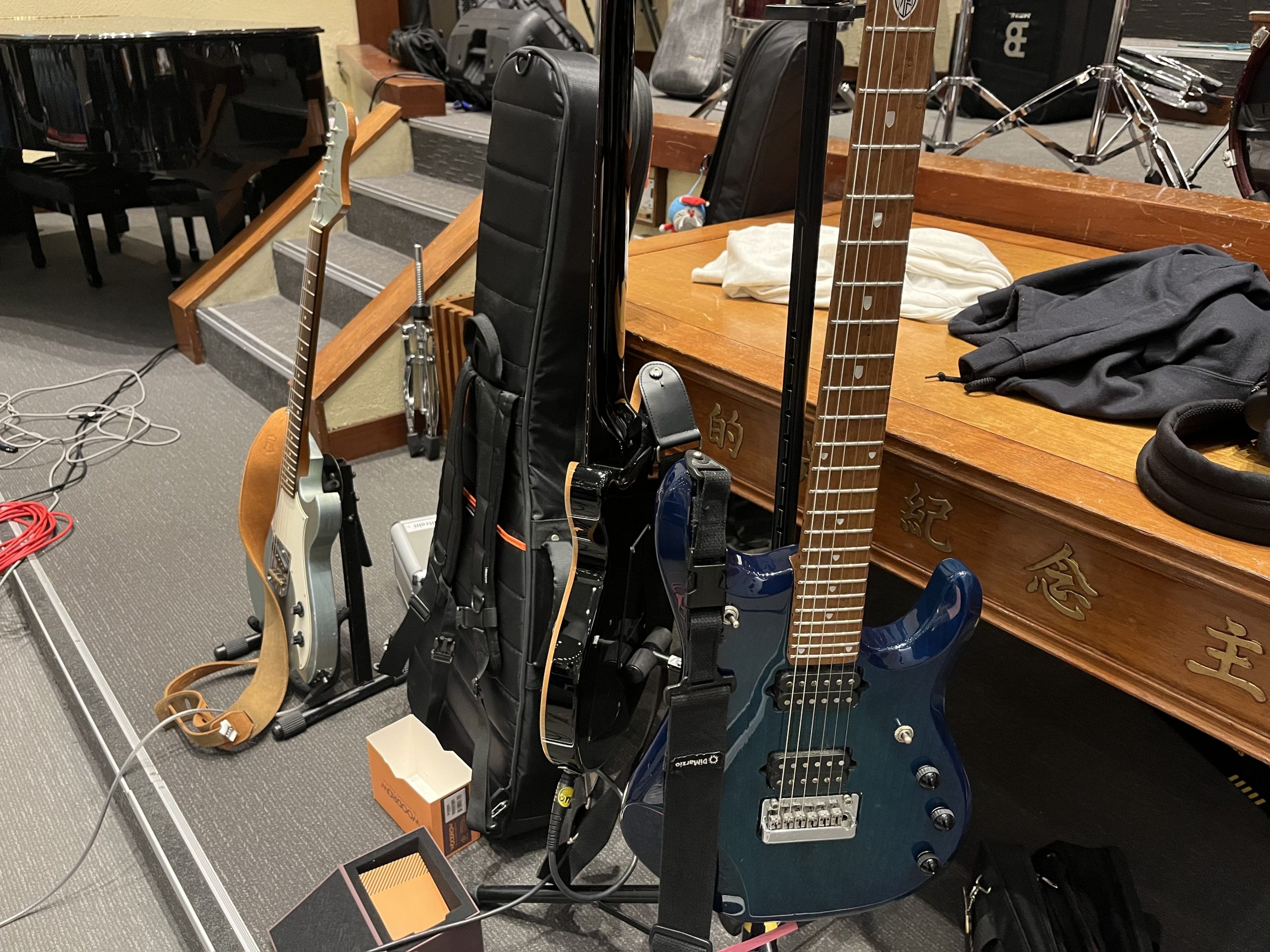 Tang Yuk-ting, 19, a music major student specialising in vocals at the Chinese University of Hong Kong, said that the competition with other musicians for limited opportunities in the local music industry inevitably led to a lack of resources.
She said most local concerts would employ at most two male and two female backing vocalists to sing sonority, while a large number of vocal graduates in Hong Kong causes severe competition for vocalist jobs. 
The government has halted all live performances scheduled at venues managed by the Leisure and Cultural Services Department since April 2020. All performances in catering premises have also been prohibited by the COVID restrictions, which have hit the local musicians hard.
According to a survey done by the Underground, an organisation promoting live music bands, 41% of Hong Kong musicians experienced an 81% to 100% decline in their earnings during the epidemic while over 73% of the musicians relied exclusively on their savings. 
A vocal teacher is providing help for Tang to maintain her competitiveness in the local music industry, as her university had suspended all face-to-face classes from Jan. 24, 2022.
She admitted severe competition and lack of resources in the music sector hindered her career development, passions in music kept her persistence.