Discount scheme will benefit all diners, not just those having supper
By: Jayde Cheung

Edited by: C.K. Lau

2021-07-07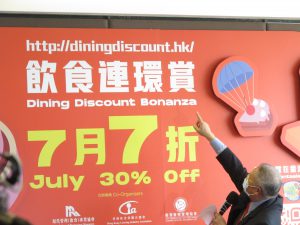 A scheme by which 500 restaurants will offer a 30% discount for dinner from July 15 and a 20% discount in August will be expanded to cover lunch and other meals as well.
The Dining Discount Bonanza scheme was earlier launched by the catering industry to encourage people to spend the $5,000 electronic consumption voucher they each get from the government on meals.
As originally conceived, participating restaurants will offer a 30% discount to dinner customers between July 15 and July 31, and a 20% discount in August.
Speaking at a press conference yesterday, Mr Tommy Cheung Yu-yan, the Legislative Councillor who represents the catering constituency, said the restaurants would be allowed to implement the scheme flexibly by offering the discounts not just for dinner, but also other meals, as they wished.
Mr Cheung said the scheme would have no strict rules because the restaurants should handle the personal needs of the diners generously. 
Organised by eight catering associations, the scheme has drawn support from more than 500 restaurants serving different cuisines.
Participating restaurants used to be confined by strict rules and regulations, and the discounts were applicable to four vaccinated diners sitting at one table. 
However, the website of Dining Discount Bonanza now says that individual merchants are allowed to "change the information and offers they provide without prior notice". 
"We have no right or the ability to monitor the implementation of the scheme, and so we don't have to," Mr Cheung said.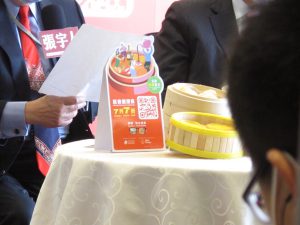 "We expect that HK$15 billion to HK$20 billion could be spent on the catering industry, among the HK$35 billion dollars (worth of electronic consumption vouchers) offered by the government." 
Mr Cheung, who is also a member of the Executive Council and chairman of the Liberal Party, said he appreciated the contributions of participating restaurants, as it was not easy for many to make a 30% profit from their turnover.
"Offering a 30% discount is in fact losing money," said Mr Cheung.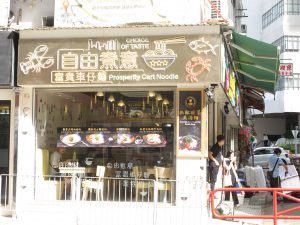 The operator of Prosperity Cart Noodle in Wan Chai, who would only be identified as Mr Chan, said his restaurant did not join the scheme, because it would not be able to break even by offering a 30% discount. 
"Being vaccinated or not is a personal choice, and it is complicated to check whether a customer has been vaccinated," he said.
Jamie Yik said the scheme would not motivate her to get vaccinated. "I will eat outside more frequently only if my friends accompany me," Yik said. "I won't get vaccinated anyway, unless it becomes compulsory for everyone." 
Hau, who did not reveal her first name, said she would not risk her life for a petty gain. "What if I die if I get vaccinated? Some people might sacrifice themselves for the discount, but not me for sure," she said.