Second batch of consumption vouchers spurs shopping spree
By: Kate Zhang

Edited by: LAM Tsz Yau

2021-10-01
More than 5.5 million eligible Hong Kong residents could get a second batch of consumption vouchers today. It is part of a government incentive to kick start the economy amid the Covid pandemic. A total of $5000 will be given to those who qualify.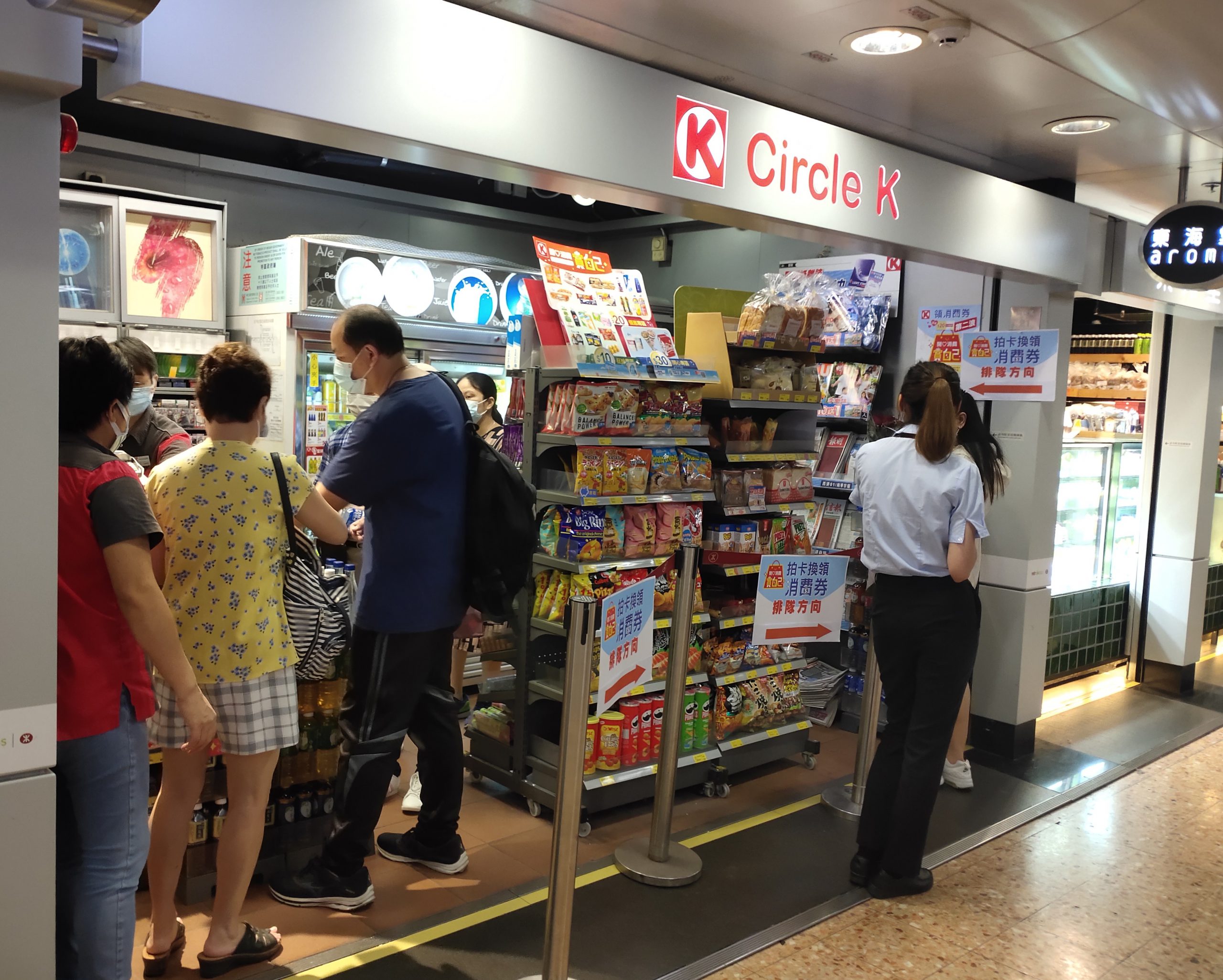 Hongkongers who registered for the vouchers using their Octopus cards could get their second batch of HK$2,000 today. A third batch of HK$1,000 will be handed out from December 16. Those who registered using AlipayHK, Tap & Go, or WeChat Pay HK could get all of the remaining HK$3,000 of the handout.
Jessie Wong Hok-ling, head of the Budget and Tax Policy Unit of the Financial Secretary's Office, said on a radio program on RTHK today that the distribution has gone very smoothly, and all of the vouchers were issued before 1 am.
Shoppers lined up at convenience stores this morning to collect their consumption vouchers through Octopus. They could also get the vouchers through the Octopus app, octopus service points and subsidies collection points in designated MTR stations.
"I think it's very convenient to receive and use consumption vouchers," said Law Gaa-lok, who got the HK$2,000 voucher at a convenience store in Mong Kok. "I mainly spent the vouchers on buying daily necessities," he added.
Many shopping malls tried to attract customers by holding consumption voucher events. By noon, a long line of customers at APM mall in Kwun Tong were queuing up for bargains. 
Among them Kelly Chan, who went there with her daughter l to buy clothes."We happened to encounter the mall event," she said. "The event is so favourable."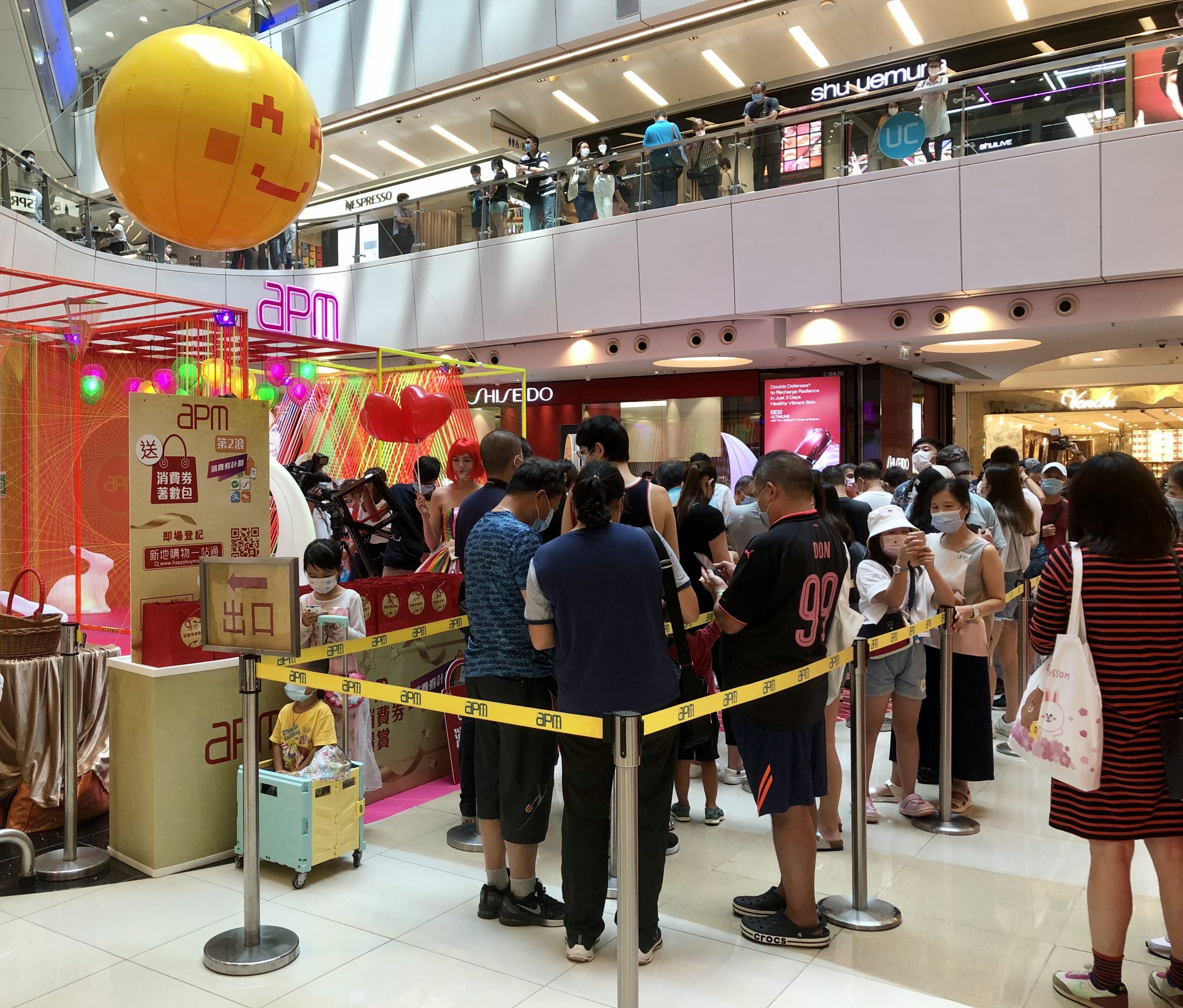 Linda Lam, who worked at Hey Candy in APM, said the voucher scheme has helped to boost business.
"People's mood is better after getting the subsidies, so consumption will increase naturally," she said.
But there are those who think $5000 in subsidies just isn't enough. 
"I spent all of the first batch of consumption vouchers in less than two weeks because HK$ 2,000 is not a lot," said Kevin Wong, a taxi driver living in Hong Kong. "I don't think the officials are generous enough," he added.
According to data from the Census & Statistics Department, as of the end of September, the value of total retail sales in August was estimated at HK$28.6 billion, a rise of 11.9 percent year on year.
Chairwoman of the Hong Kong Retail Management Association, Annie Tse Yau On-yee, believed the increase has to do with the consumption vouchers. But she added that the base was low because the epidemic was so severe this time last year that no one was shopping.
Ms Tse expected consumers will be less willing to spend during this second round of consumption vouchers because many might wait until the sales in the new year.