by Henry Wong
Ho Sau-mei polishes and refines her newly made piles of mahjong with the custom-made tools in her tiny shop in Hung Hom.
"The society might not need this handcrafting skill anymore, so it is inevitable that it will be lost to technological advancement," Ho said.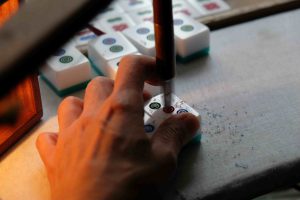 Ho Sau-Mei is in her 50s. She is the only mahjong crafter in Hong Kong and still works in the shop which her father started in 1962.
Handcrafted mahjong has been listed by the Intangible Cultural Heritage Advisory Committee as an intangible cultural heritage in Hong Kong. Yet, Ho might close her shop when she retires. "I am tired and my eyes are not as good as they used to be.
I would say I do this as a hobby, not for money," said Ms. Ho. Making handcrafted mahjong is time consuming. Ho needs at least a week to craft, paint and clean a complete the set of 144 mahjong tiles. "Even my son refuses to carry on the heritage.
I see no future for this industry because you would not be able to earn a living
with the skill," Ho said.
"I seldom play mahjong. I just enjoy the process of crafting the tiles," Ho said.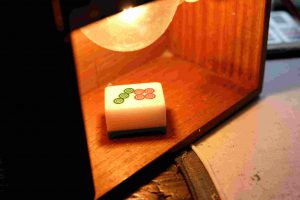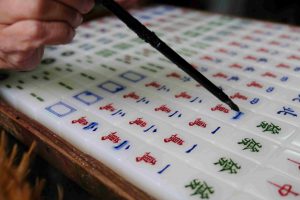 (Edited by Phoebe Chau)