" Blue Fridge" project helps a community in times of need
By: Shameel Ibrahim

Edited by: LI Chak Ho Samuel

2021-04-27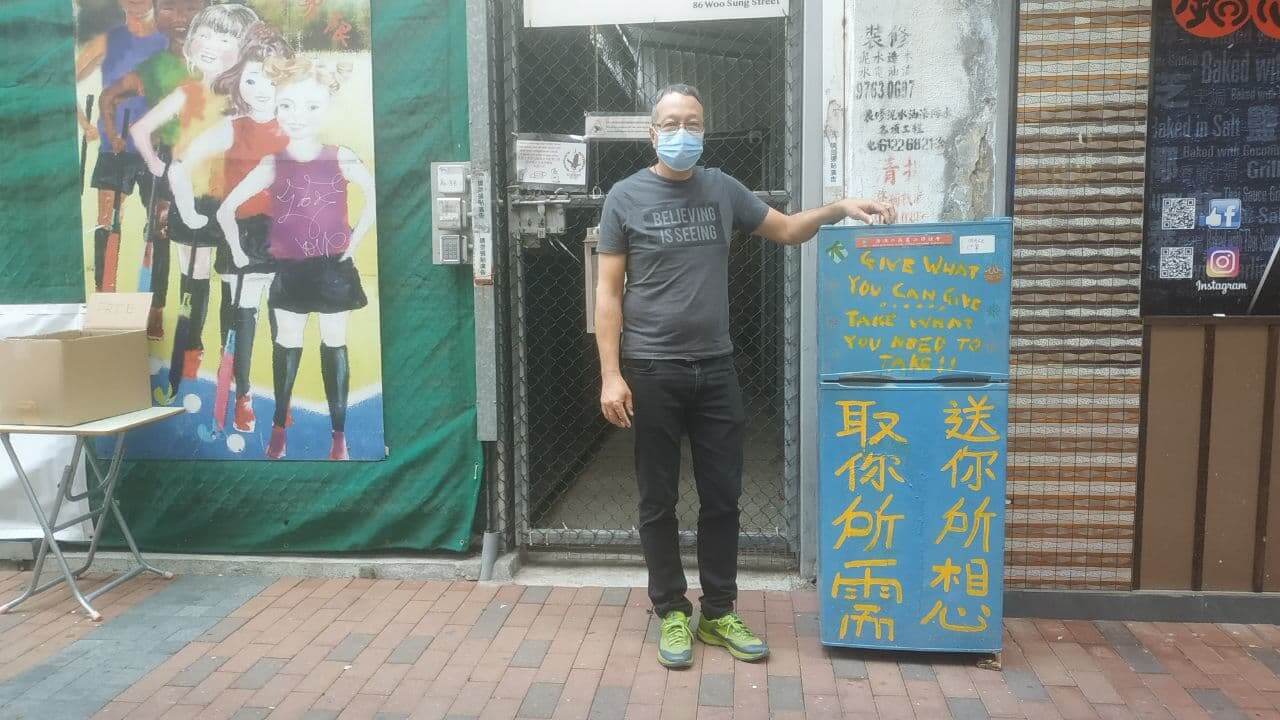 Hong Kong's unemployment rate in December 2020 stood at 7%, according to government figures. It was the highest in 17 years.

The Hong Kong Council of Social Service, a group co-ordinating NGOs in the city, estimated that more than 359,900 families, or 17.1% of economically active households, were affected by unemployment or underemployment in the last quarter of 2020. More than 1.1 million people had at least an unemployed or underemployed member in the family, HKCSS added.

As a result, 24,200 children in 92,500 unemployed poor families were living below the poverty line, HKCSS estimated.

Mr. Khan watched "I'm Livin It," a Hong Kong movie which featured the struggles of the city's homeless people and "McRefugees" that is homeless people who spend the night at 24-hour McDonald's restaurants.
"I was thinking everybody put their grocery [in] the fridge. When you go home, [if you] want something to eat, you would open the fridge. People just want to open the fridge and take whatever they want," Mr. Khan said.

Mr Khan said he painted the fridge blue because "everyone wants to see a blue sky."

When he started the project, Mr Khan said, he had to shop at the supermarket to fill the fridge. But after his daughter posted about the project on Facebook and made it go viral, local media rushed to his place to find out more.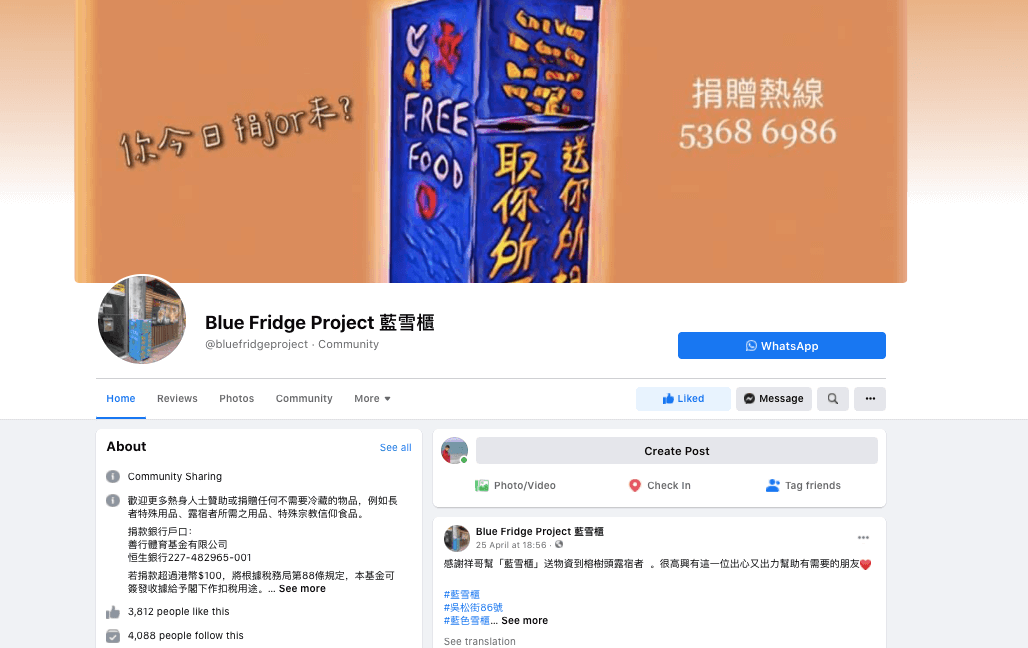 "Between 9 am and 6 pm, within half an hour, all the food was gone," said Mr. Khan.

"There [were] actually incidents [where], a homeless guy [was] standing in front of the fridge and he looked at it for another ten seconds and suddenly, he said, 'I haven't opened any fridge for years'," Mr. Khan added.

Aziz Khan (not related to Ahmed Khan), 30, knew Ahmed Khan as a family friend and decided to contribute his share to the fridge by bringing packaged food items and even gave cash to Mr. Khan to buy necessary items.

"I think everybody fortunate enough should definitely be participating in this sort of thing. Whenever we have the opportunity to contribute to society positively, in the end whether you get recognition or not, that's a separate thing but doing good is the most important thing." he added.

Mel Leung, another participant of the project expressed support. "We didn't even think it could [become] true, but he did it," said Ms Leung.

Mr Khan said instead of relying on the government to resolve all welfare issues, the community needs to step up.

"Why do you worry about the government? It's our community. This is the place where we were born, and we love. [We] can't just put the blame on someone else, so why can't we do something?"

But the shared fridge would be temporary, Mr. Khan told The Young Reporter. He planned to stop the project once the economy improves.

"If they [the working population of Hong Kong] buy one lunch box a day and buy one extra lunch box to give to somebody, there'll be no hunger in Hong Kong," Mr. Khan said.