Camping staycation: A new form of vacation apart from staying in hotels
By: Janice Lo

Edited by: LAM Tsz Yau

2021-04-28
Mawin Cheung Man-wai was heading to his office to take a break, but another group of campers showed up. So he welcomed them to his campsite instead.
Mr Cheung is the chief executive officer of Easy Organic Farming, a campsite located in Yuen Long. Although Covid-19 restrictions mean they can only serve half the usual number of customers, the campsite is fully booked every day.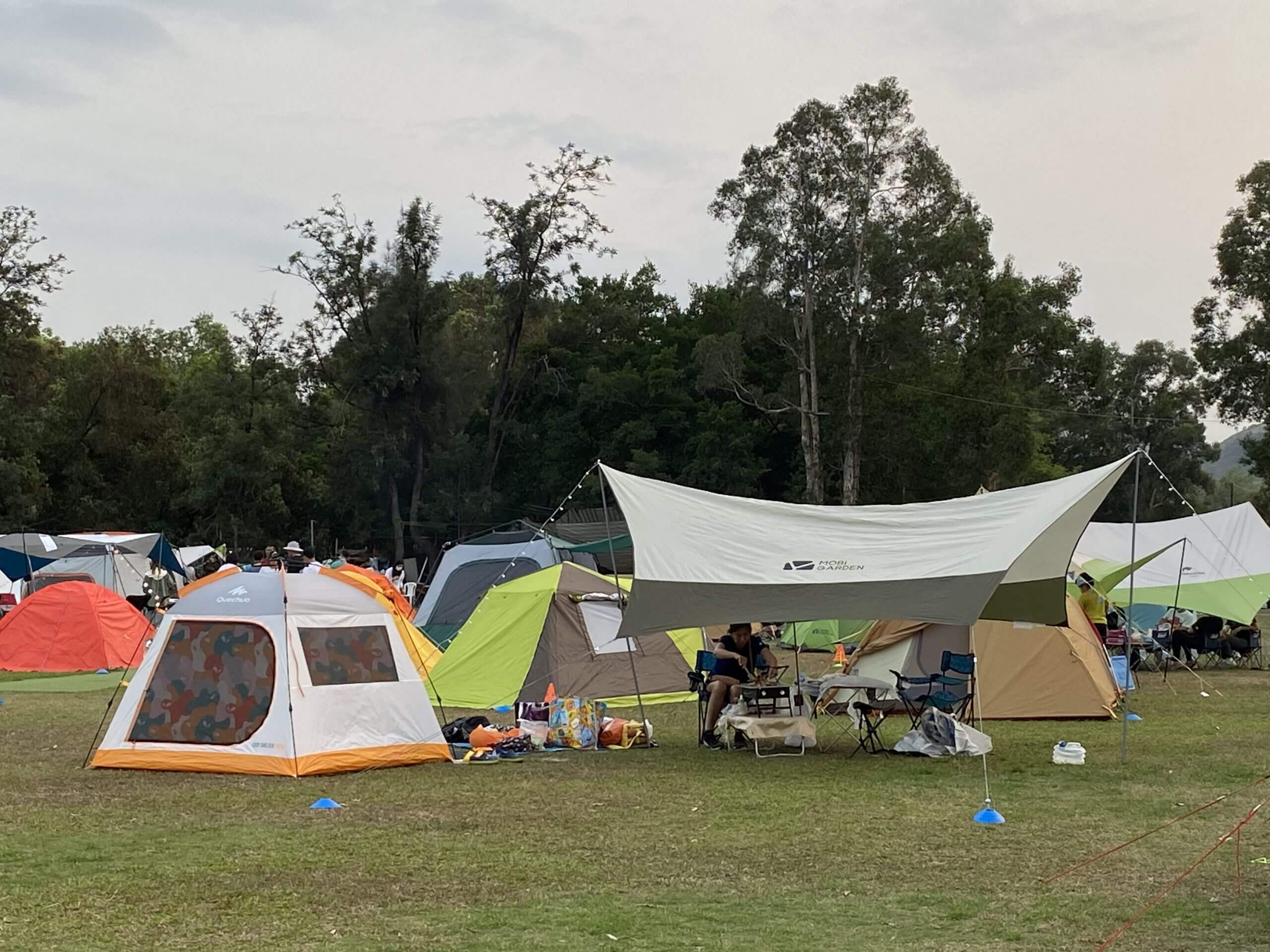 Since the start of the epidemic in January 2020, staycations have been a worldwide trend. Not only are hotels used for staycations, camping is a popular alternative.
According to the Annual Worldwide Independent Network of Market Research survey in January this year, Hong Kongers ranked fourth among 32 countries as most wanting to travel. Of those asked, 46% said they wanted to travel in 2021, while 74% said they would probably or definitely get vaccinated if that is what it takes to travel.
In November 2020, Hong Kong and Singapore tried to form a "travel bubble", where citizens might enjoy quarantine-free travel between the countries. However, the plan was put on hold when a fourth wave of Covid-19 hit Hong Kong.
"I felt sorry to reject some of the customers' bookings, but I want to ensure that campers can enjoy a safe and spacious environment during their stay at my place," Mr Cheung said. "That is also the main reason why my campsite can attract that many people for staycation even during Covid-19."
Ricky Chan Wai-kit, 44, a loyal customer of Easy Organic Farming, regularly goes camping there with his children. It is not only an opportunity for him to bond with nature, but also allows him to reminisce about the past.
"When I was young, camping was no different from military training. We had to do everything from scratch, such as looking for logs, building a campfire. All we could bring were a few cans of food," he chuckled, "but these experiences allowed me to learn from nature.
Due to Covid-19 travel restrictions, Mr Chan is camping more often these days — from twice a month to almost once a week. On the 60,000 feet campsite, his children can run freely, ziplining and play on the swings...
Mr Chan hopes they can also learn from nature, just like he did when he was young. He thinks that way, the children can be less materialistic and learn to be thankful.
Jynx Poon Cheuk-yin, has been going on camping staycation since March last year. She prefers beaches to government or private campsites. "I love the tranquility that nature brings, but campsites are often filled with people," said the 20-year-old.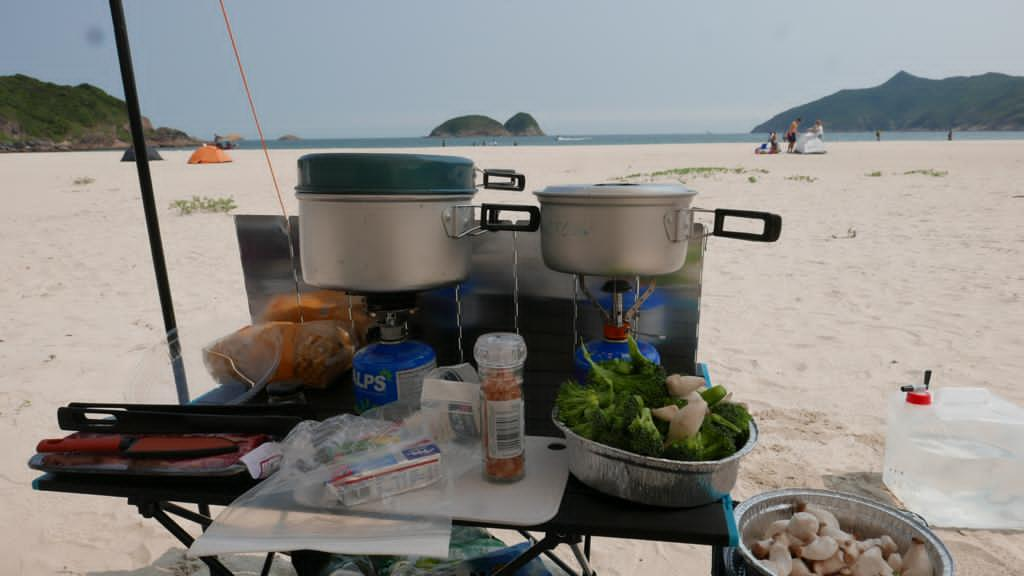 The government campsites have been closed since July 15 last year. 
Ms Poon used to spend most of her days off going on a hike, but camping under the pandemic is a whole new experience for her. At first, she did not remember to bring any mosquito repellent, so her legs and arms were swollen the next day from mosquito bites.
But now Ms Poon prefers camping staycation to hotels. She thinks the central air conditioning systems in hotels are a health risk during the pandemic. 
So far, there have been no Covid-19 cases linked to campsites in Hong Kong. But there have been clusters related to hotel staycation. According to the Centre for Health Protection, at least seven cases were linked to the Mui Wo Seaview Holiday Resort staycation cluster in November 2020.
James Hamblin, the lecturer at Yale School of Public Health, points out that air conditioning in hotels can spread viruses. Dr Hamblin says that although there is currently no evidence to show that Covid-19 can spread from room to room through the air conditioning system, viruses are trapped in the closed room because airflow is only in a limited space.  
Gigi Chan Chun-yu also shares the same health concern as Ms Poon. But she is tired of hiking and cycling, so she tried camping instead.  
She went on a hotel staycation once, but was very disappointed. "Due to the pandemic, the things that I can do in a hotel room are very limited.  Apart from taking 'Instagram-worthy photos', I could only watch TV with my friends.  Basically no different from spending time at home, except I have to pay for the services," the 21-year-old added.
But camping provides a greater variety of activities for her.  She could, for example, barbecue with her friends and explore different campsites.  
Nonetheless, she admitted that staying in a hotel is more comfortable than camping.  She once had a hard time falling asleep because the wind kept shredding the tent.  
"I am never the type of person who likes to build everything from scratch," said Ms Chan embarrassingly.  "That's why I also went glamping after experiencing camping." 
Glamping is basically camping in luxury. Campers don't bring their own tents, sleeping bags, etc. because the campsite provides those. There is also a variety of accommodation, including camping cars and pre-set tents with air conditioning.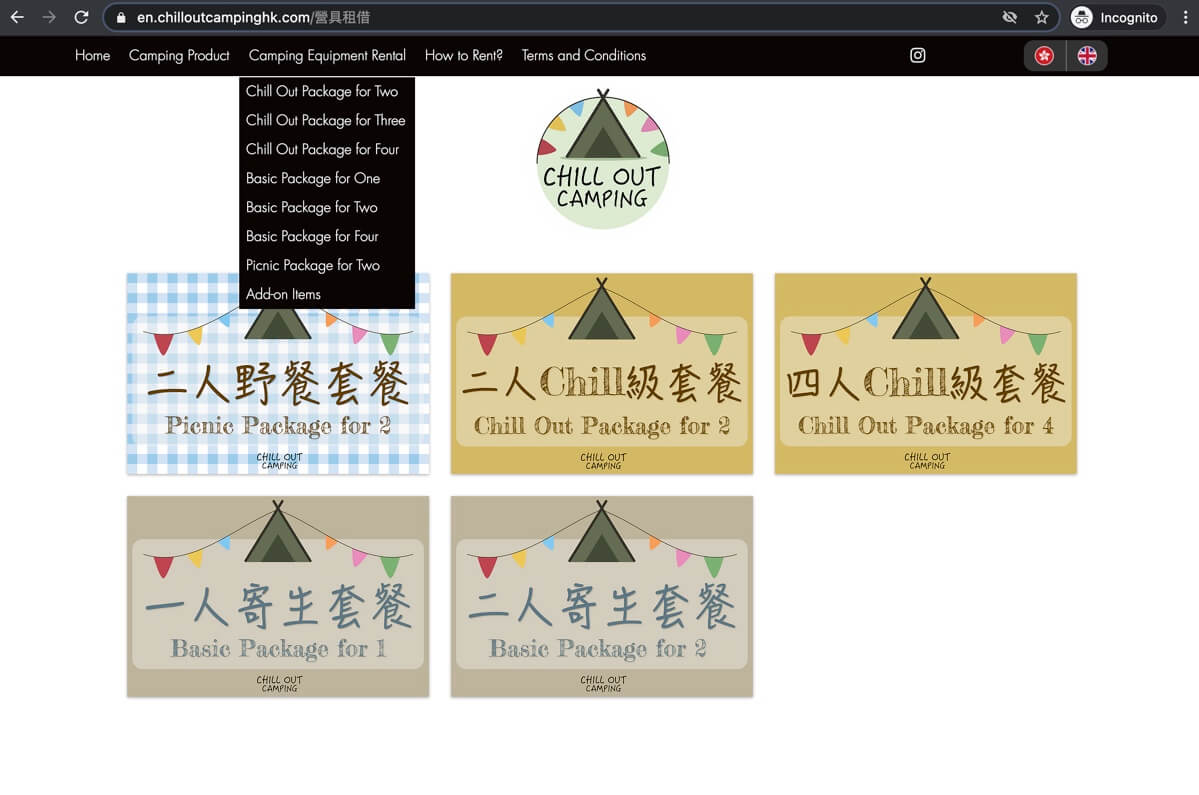 Given the trend of camping brought about by the pandemic, Cheng Tsz-hay, founded Chill Out Camping in November last year. They provide retail and rental services of camping tools.
The 28-year-old director is also a camping maniac herself.
"As a camper, I found out that a full set of camping gear is quite unaffordable for newbies, and storage space is also another concern," said Ms Cheng.
With rental services, her customers need not to worry about the cost and the gear will not go to waste even if some campers lose their passion for camping.
Currently, camping is a trend in Hong Kong mainly because of travel restrictions. Although there is no end in sight to the pandemic, Ms Cheng is optimistic towards the future of camping. She added that even if camping is no longer a trend after the pandemic, it will still be a leisure activity of choice.
Ms Chan, also believes that more and more Hong Kong people value a work-life balance. So camping will still be an option for people to recharge themselves from their hectic lifestyle.
"By bonding with nature, people can learn to slow down and appreciate the beauty of nature."
She added that once worldwide travel can resume, hotel staycation will no longer be available because the hotels will be back to normal, serving foreign visitors.
Looking into the future, Mr Cheung thinks that the businesses of campsites will depend on the quality of services. "Our campsite is more than just a commodity," he added.
He works with the United Nations to achieve sustainable development goals and contribute in educating the customers while providing them with value-added services.
As an "edutainment" campsite that offers team building and leadership training services, Mr Cheung is confident that his campsite will continue to attract new customers.