Policy Address 2022: Hong Kong needs new talents, John Lee said
By: Kei Tung LAM、Tsz Yin HO

Edited by: Tiffany Ma

2022-10-19
Chief Executive John Lee Ka-chiu wants to attract new foreign talents to Hong Kong with a two-year working visa for eligible university graduates and high-earning professionals. 
The Hong Kong government will launch the Top Talent Pass Scheme, said Lee in his inaugural policy address this morning.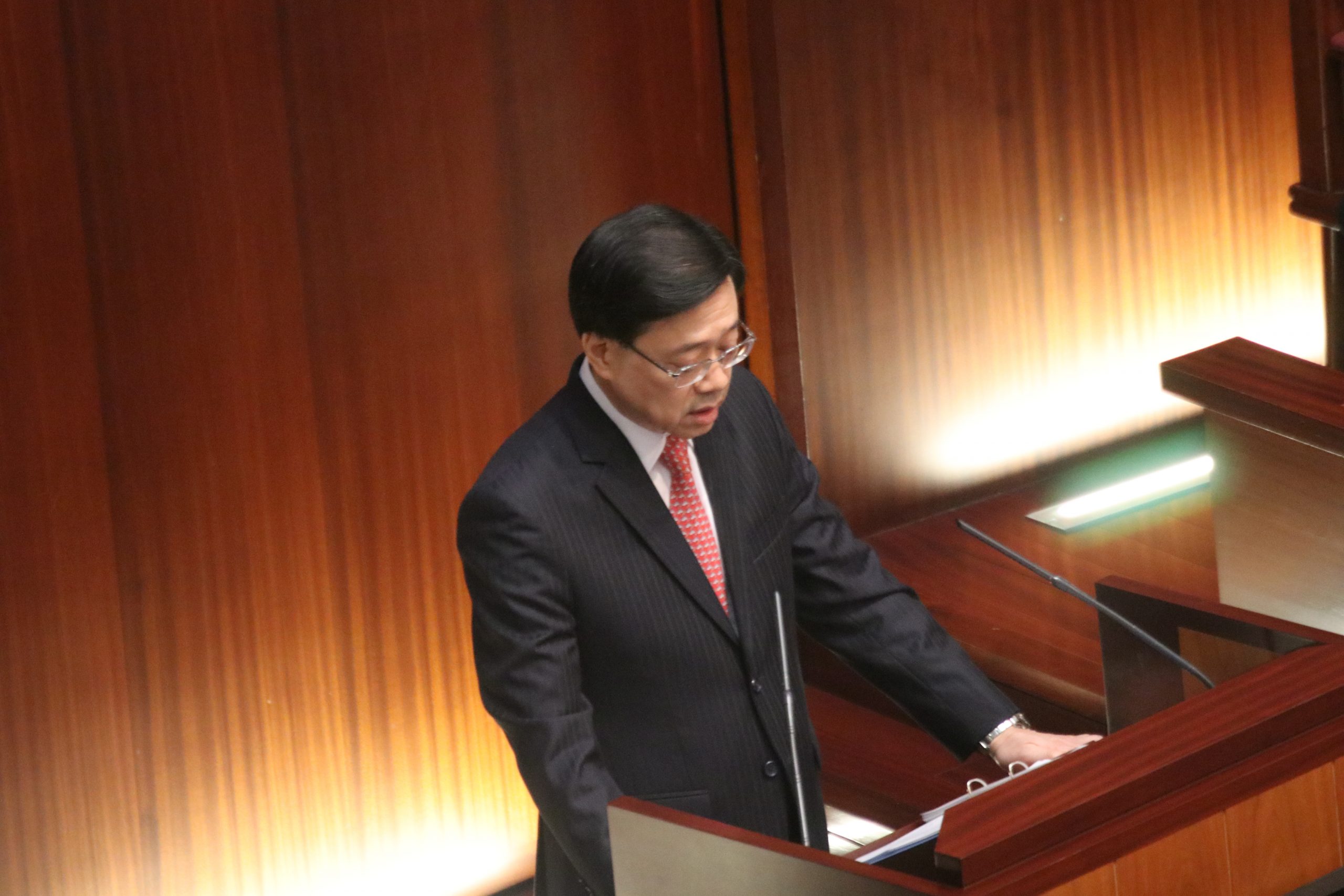 Graduates from the world's top 100 universities with at least three years of work experience over the past five years are eligible. Graduates with no work experience are also eligible with a cap of 10,000 a year.

Applicants with an annual salary of HK$ 2.5 million or above can also apply for the visa.
"The government will proactively trawl the world for talents," Lee said. 
According to the Census and Statistics Department, Hong Kong has lost around 140,000 workers in the past two years.
The scheme may not have an impact on attracting talents whose salary is below the requirements, Tang Hei-hang, an assistant professor of education policy from the Education University of Hong Kong said.
In Hong Kong, job titles that earn HK$2.5 million or higher include chief information officer and chief financial officer, according to an article by recruiting company, Michael Page. 
"Although not many professionals are able to meet the requirements, the policy would be effective in its own way,"Tang added.
Tang said that the quota of 10,000 for fresh graduates is reasonable.
Ibitit Hashmi, who just got her mechanical engineering degree at the University of Glasgow and is eligible for the visa, said that she will not come to Hong Kong as a high salary may not be guaranteed.
The average annual salary of a mechanical engineer in Scotland is £40,413 (HK$357,158) while only HK$317,055 in Hong Kong, according to job search engine Adzuna. 
"With the low tax rate and high quality of education, Hong Kong still has its attractiveness for talents to work here," Tang added.