Commemoration held in Central for victims of Urumqi's fire
By: Jayde Cheung、Tracy Leung

Edited by: Clarice Wu

2022-11-28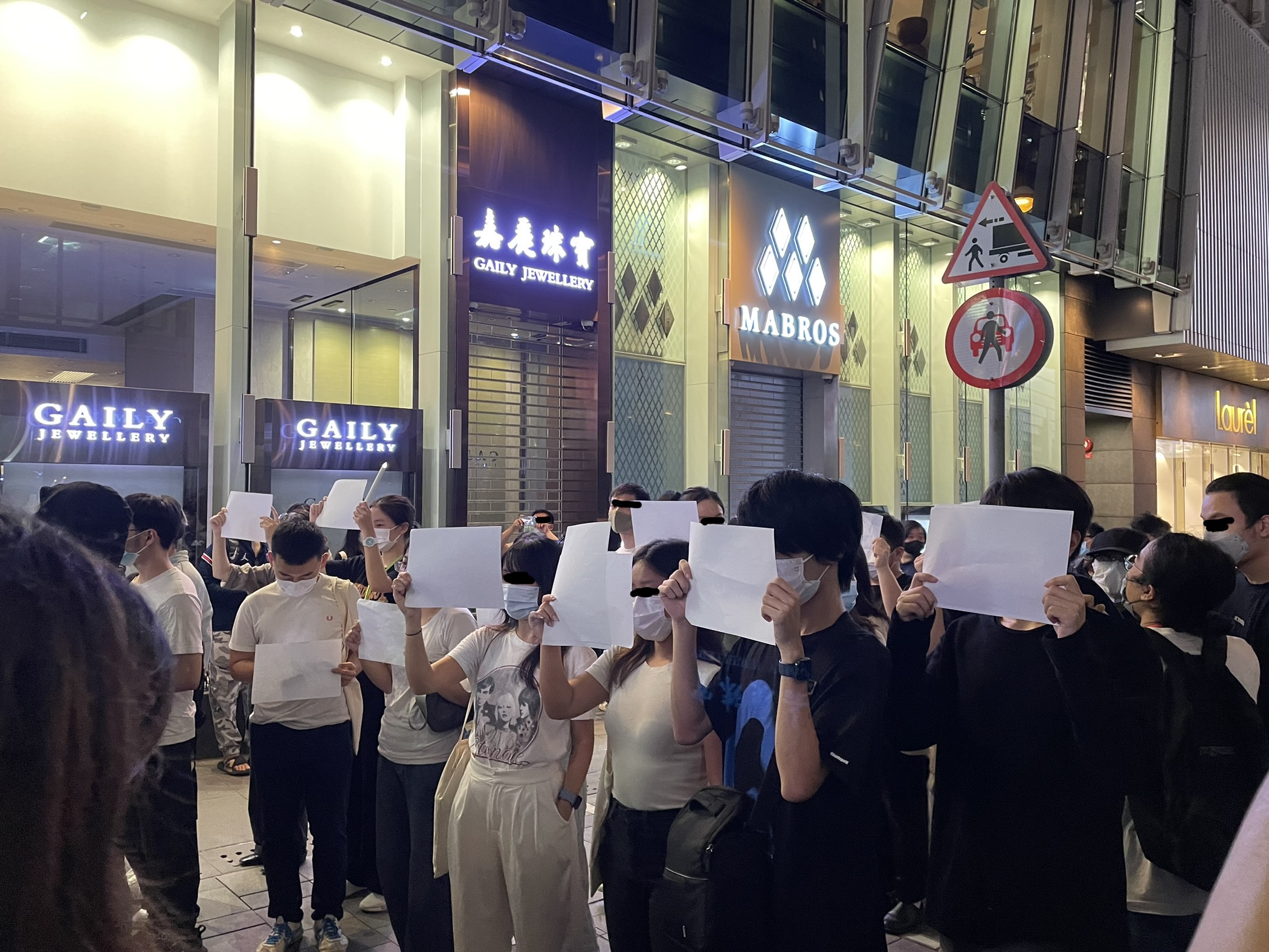 More than 100 people in Central mourned the fatal Urumqi fire last Thursday, following the unprecedented backlash against the rigorous zero-COVID measures in mainland China.
Participants held white papers to resemble the "A4 revolution" that went viral in the mainland, expressing their discontent with the censorship on state-controlled social media with a blank white paper, alongside chrysanthemums tied with white ribbons for commemoration. 
"I need to support mainlanders who are speaking and fighting for their basic living rights," said Ying who speaks on condition of anonymity. "The containment has gone too far that has affected the grassroots too much." 
At around 8:15 pm, activist Alexandra Wong Fung Yiu, known as Grandma Wong, fell on the ground when her yellow umbrella was grabbed by an unidentified man.
She has been sent to hospital and the man has been arrested by the police.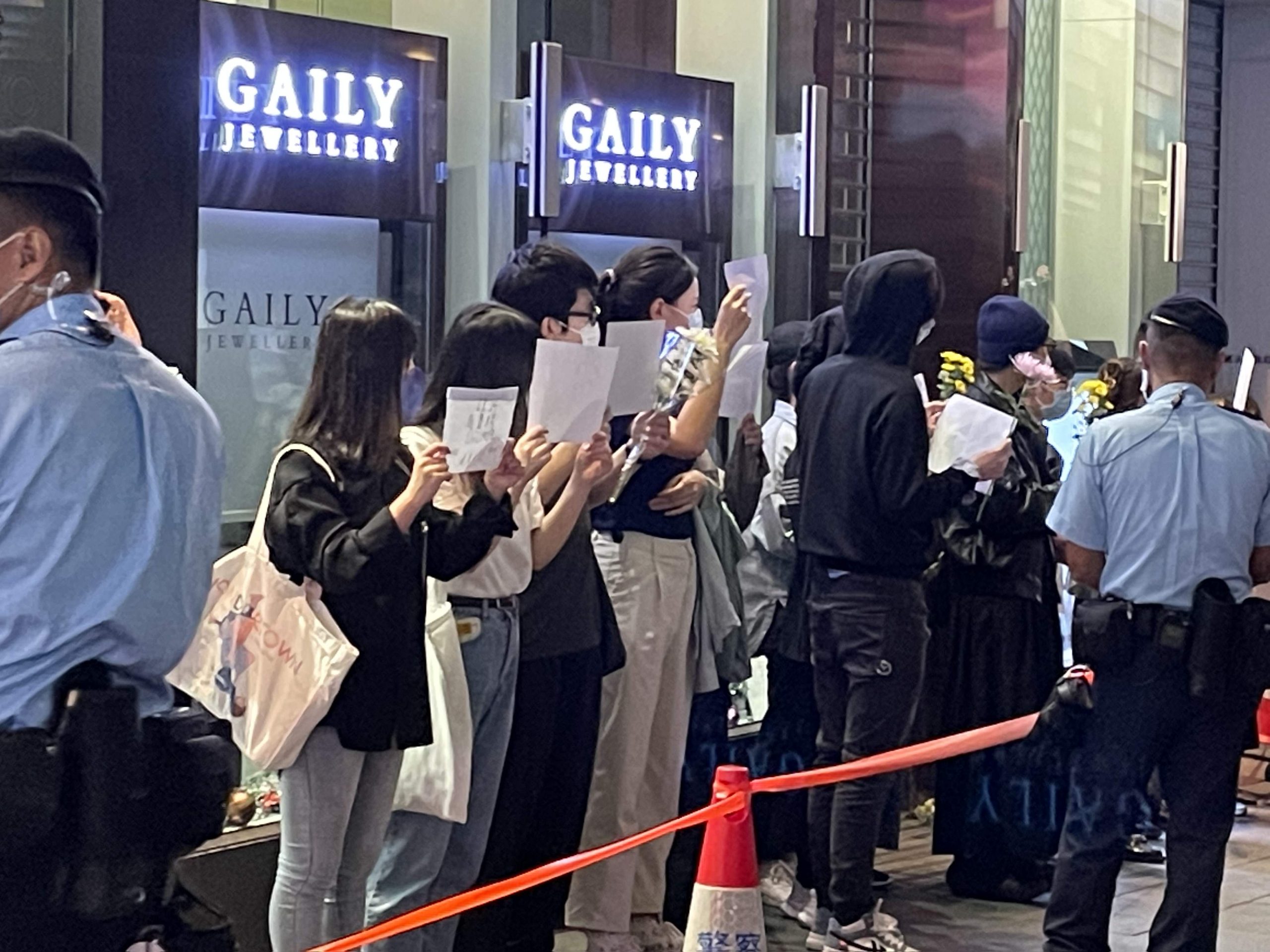 Last Thursday night, a fire broke out in a residential building in Urumqi, causing 10 deaths and 9 injuries. Chinese netizens said the victims in the building were unable to leave due to COVID-19 restrictions, while the entrance door was locked and firefighters were blocked by the barriers set for pandemic prevention when they wanted to enter the building.
But it has been denied by the city officials in the press conference held on Nov 25, who said that residents could go outside but lacked safety knowledge and the parked vehicles had blocked firefighters' access to the burning building.
"None of the unit doors was locked and all the blockade images circulating online are fake news," the spokesman said at the press conference.
Snap lockdowns perpetuated in China, sparks anger across the country. 
As of yesterday, protests erupted across 51 universities in China including Tsinghua University and the Communication University of China, Nanjing, according to Hong Kong media Ming Pao's news report.
Yet, no media in mainland China covered these protests, and related terms were also not searchable on social media.
The "Zero-COVID" policy has been adopted since the COVID-19 outbreak. Social discontent has arisen after several deadly incidents took place in China due to COVID curbs. In September, a deadly COVID quarantine bus crash in Guizhou killed 27 residents while transporting patients to isolation. Two weeks ago, a middle-aged woman jumped from one building to commit suicide in the lockdown area in the provincial capital of Inner Mongolia.
"I feel angry and sad because of the Urumqi incident, but we can't go back to mainland China to join the protest, so we would like to express our condolences in Hong Kong," said Amy, nicknamed due to fear of reprisal, the participant in the mourning.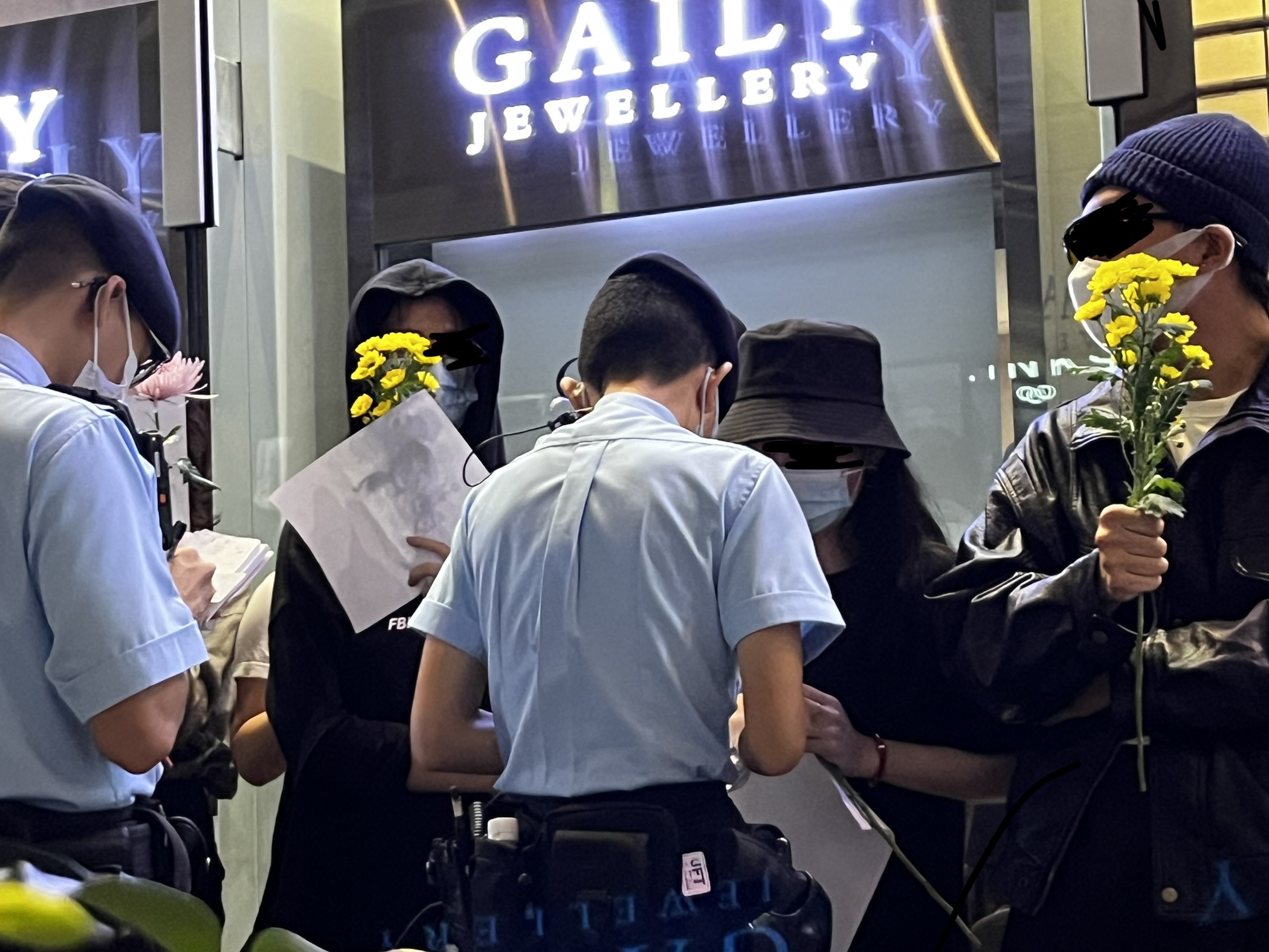 The police force expelled the crowd by enforcing a public gathering limit of 12 people, filmed the faces and checked the identities of participants. 
"I hope more people can pay attention to the incident, people in the mainland can hardly speak up," said Daniel, 24, one of the participants in the mourning today. "I would join the convocation as long as it's safe."