Hong Kong's unemployment rate drops to 3.3% on the path to full recovery
By: Man TSE、Kin Hou POON

Edited by: Le Ha NGUYEN、Rex Cheuk、Yixin Gao

2023-03-17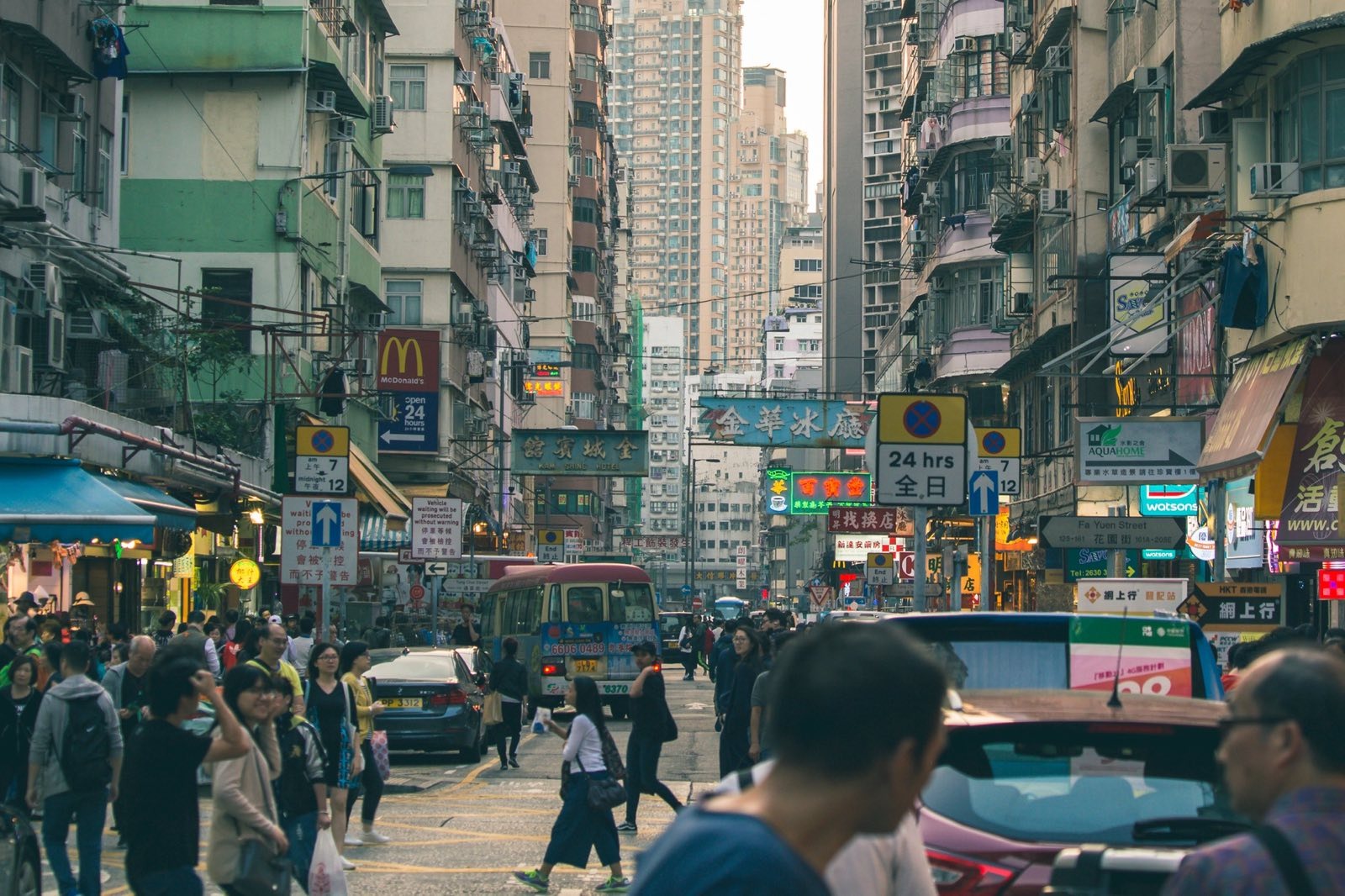 Hong Kong's seasonally adjusted unemployment rate edged lower to 3.3%  in the rolling period from December 2022 to February 2023, amid the full reopening aroused the labour market, according to the data released by the Census and Statistics Department. 
Hong Kong's unemployment rate has shown a tenth-month decreasing trend since April 2022. The latest figure marked a 0.1 percent decrease from the prior period between last November and this January. 
The number of seasonally adjusted unemployed persons declined by around 2,700 to 115,700, while the underemployment rate dropped by 0.1 percentage point to 1.3%, with the number of underemployed people decreasing by 4,200 to 47,900.
"The labour market conditions should improve further in the near term alongside the continued return of economic activities to normalcy and the rebound in inbound tourism," said Chris Sun Yuk-han, the Secretary for Labor and Welfare. 
The combined unemployment rate of the retail, accommodation and food services sectors slightly fell by 0.2 percentage point to 4.3%. The unemployment rate of the retail sector declined by 0.3 percentage point to 3.9%, while the food and beverage service activities sector edged down by 0.1 percentage point to 4.8%. 
The unemployment rates of many other sectors, particularly the transportation sector and the arts, entertainment and recreation sector, also accordingly decreased.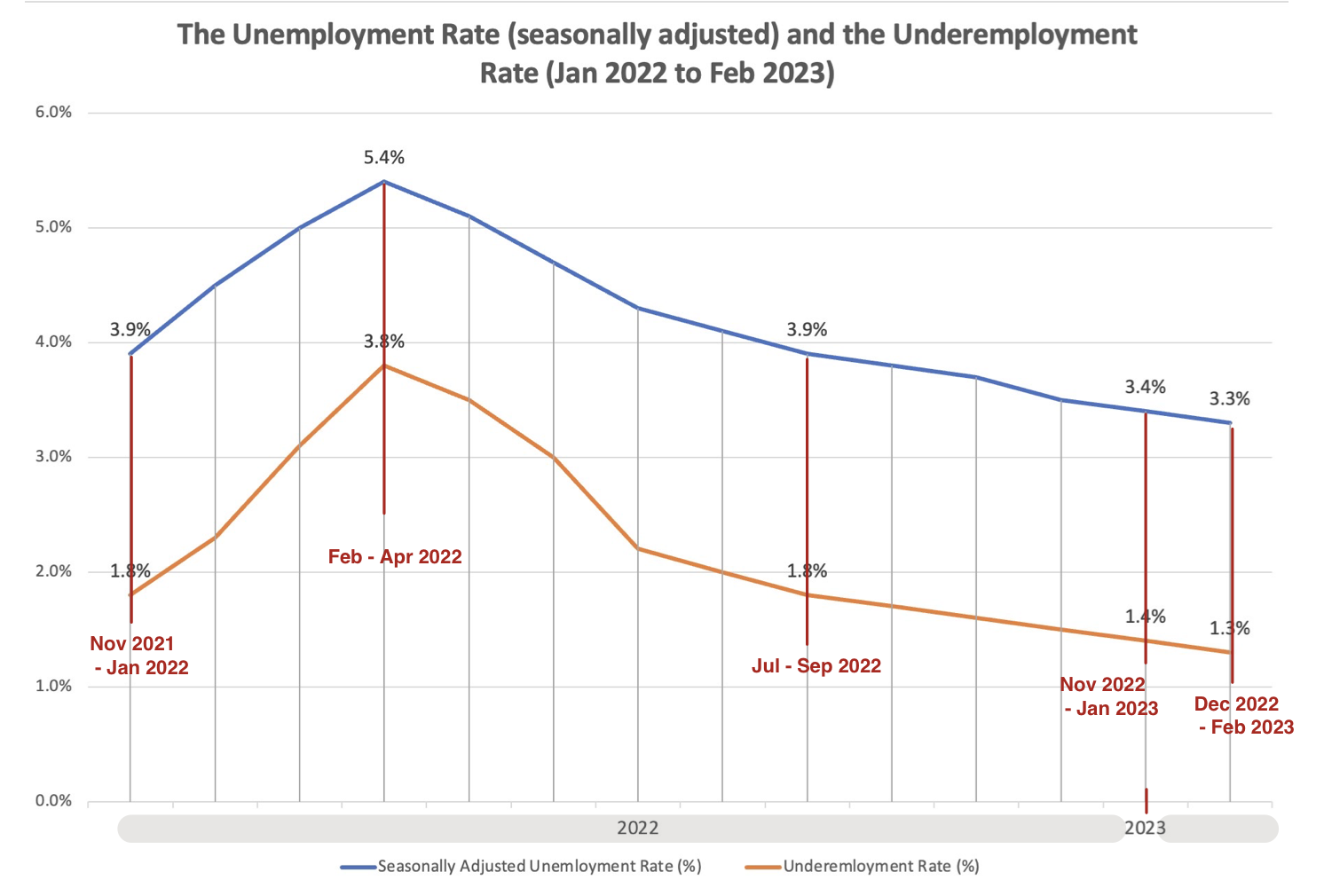 Hong Kong has been resuming normalcy with the full border reopening with the Mainland. Beijing announced last month that mainland tourists can enter Hong Kong freely without quota limitations and reservations. Hong Kong also lifted the mask mandate, the last Covid restriction in the public area in Hong Kong, on March 1.
"After cancelling different Covid prevention policies, more and more people are willing to consume and work outside, so the retail and catering industries are recovering," said Yuen Wai-kee, the Assistant Professor of the Department of Economics and Finance at Hong Kong Shue Yan University. 
"The unemployment rate should continue to fall next month, especially in the retail industry," Yuen added.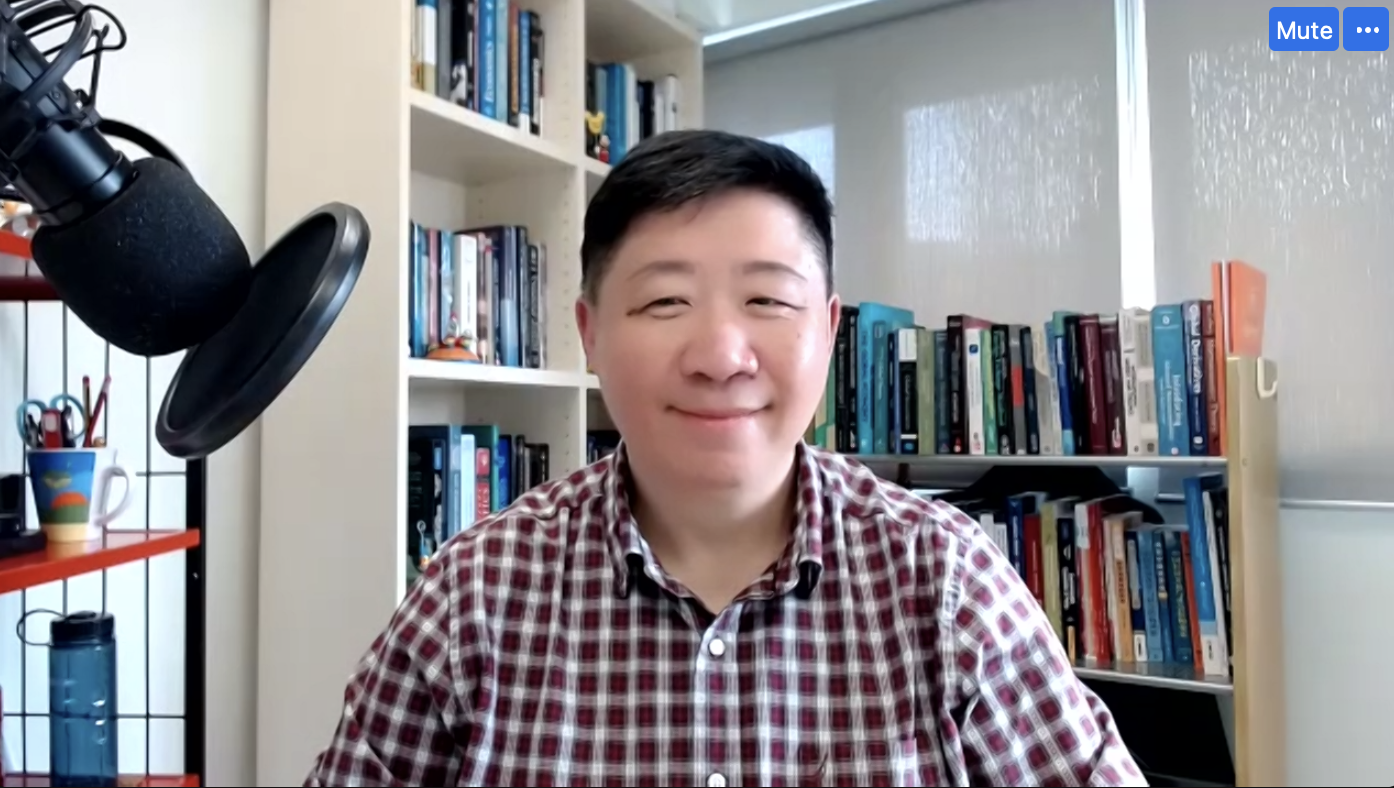 To strengthen the momentum of economic recovery and boost local consumption, the government announced a new round of consumption voucher schemes in last month's Budget plan. The first-instalment voucher will be distributed to eligible individuals in April.
"Consumer vouchers can stimulate people's consumption. It indicates that the unemployment rate of the catering and retail industry may drop again as the demand of labour increases. It is expected that the rate will fall below 3% after the Golden week and summer," said Yuen.