Homeless and new immigrants barred from food banks
Strict rules say recent arrivals and needy with no proof of residence connot benefit from government-funded programmes
Food banks are charitable organizations providing free food for people suffering from hunger. However, only Hong Kong permanet residents with proof of residential addresses are eligible for access to help from five of six food banks in the city.
There are multiple criteria restricting the number of beneficiaries: One must not be a social security recipient, a property owner, or a non-permanent resident and with no proof of residence. This means that new immigrants from mainland China, senior residents living alone in tenament flats as well as the homeless are all excluded.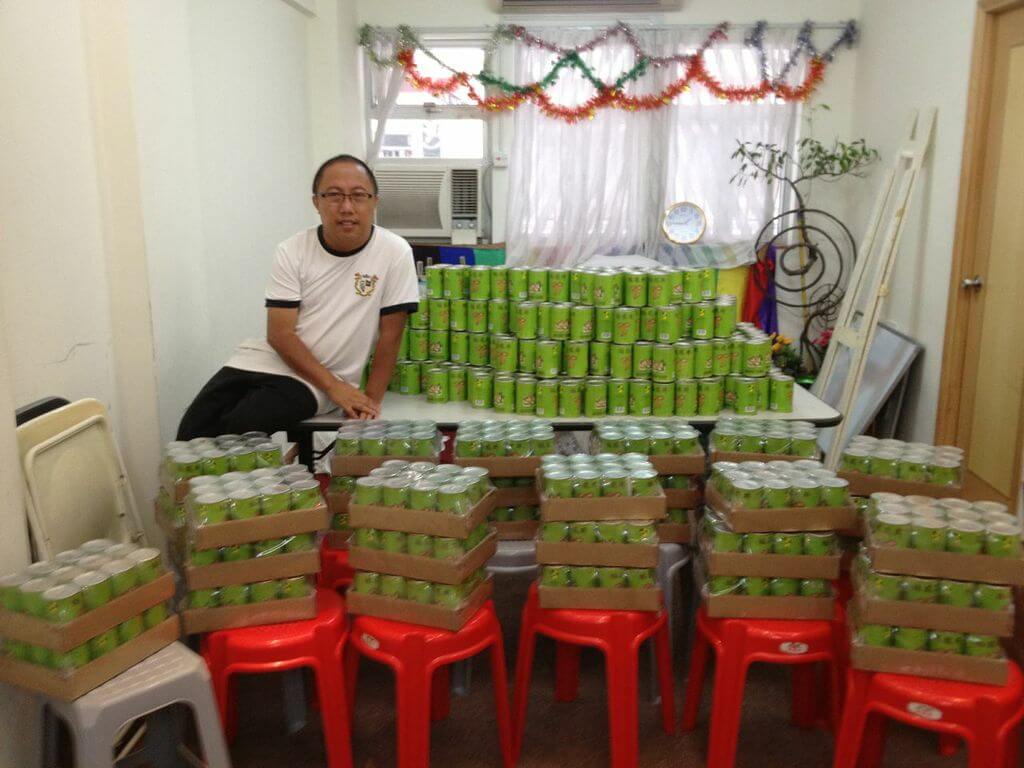 Mr James Lung Wai-man, founder and manager of  Yau Tsim Mong Food Bank
"Those excluded are the ones who need help the most," said Mr James Lung Wai-man, founder and manager of Yau Tsim Mong Food Bank.
Established in 2009, Yau Tsim Mong Food Bank is operated by James Lung International Arts and Cultural Exchange Association, a registered charitable organisation in Hong Kong. Unlike all the other food banks in the city, Yau Tsim Mong Food Bank is privately-owed and self-financed.
The food bank was first sponsored by a private organisation called "Food Sharing Programme". However, the sponsorship stopped in August 2012 because the sponsor faced financial problems.
Mr. James Lung Wai-man, founder and manager of Yau Tsim Mong Food Bank said that his organisation was lucky to have received assistance from many kind and generous donors shortly afterwards , and added that donation can be in the form of money or food.
"We don't receive any subsidies from the Social Welfare Department and that we only rely on donations from public or private organizations," said Lung.
Mr Chan, a 47-year-old homeless man who wishes not to reveal his full name, said "I have tried to seek help from a food bank in Wong Tai Sin but was turned down because I'm not a permanent resident."
Chan has since regularly sought help from Yau Tsim Mong Food Bank, which, unlike the city's public food banks, welcomed him.
When asked what he has done to prevent people from taking advantage of his food bank's resources, Lung said that the relationship between his organisation and people it serves is based on trust.
Although Yau Tsim Mong Food Bank has always been financially independent, Mr Lung is disappointed by the government's policy regarding food assistance.
He pointed out that the Social Welfare Department only subsidises applicants who meet their guidelines, which prevent them from serving those who are excluded. He also believes that it would be environmentally friendly to recycle edible food and then distribute it to the needy.
"If the food is totally edible, why should it be sent to landfills?" he said.
Ms. Agnes Chan, service co-ordinator of the government-funded People's Food Bank, said they wanted to help the ones who are in real need but at the same time they must follow guidelines set by the Social Welfare Department.
"We think our services could be extended to benefit more people in need, but still we must make sure those help seekers are really in dire need. Actually we serve an average of 300 to 400 people every month and we use up all resources, including government funds and donations," said Chan, adding the government should allocate more resources to food banks so that they could serve more people.
Serving every Monday, Wednesday and Friday, Lung's food bank helps 200 to 300 people every week by providing lunch and take-away dinner.
He has noticed a sharp rise in the demand for food assistance recently, probably as a result of an increase in food prices.
He urges the government to allocate more resources to facilitate the operation of food banks, as well as setting food banks as there remains a lot of people who are in dire need throughout Hong Kong."
Reported by Stephen Leung
Edited by  Eunice Leung