Young children adjusts to "new normal" after mask mandate ends
By: Jemima Badajos

Edited by: Ming Min AW YONG

2023-03-04
The end of mask mandates on Wednesday brings hopes to improve children's psychological development, as the COVID-19 pandemic caused a rise in speech problems and emotional recognition in children.
The removal of mask requirements was announced by Chief Executive John Lee-Ka Chiu on Wednesday due to the "trend (of COVID-19 cases) and the fact that the winter surge (of influenza)" is ending. 
"We are starting to resume to normalcy comprehensively, and that will be very beneficial to economic development, our international competitiveness as well as our activities which involve everyone in Hong Kong," he said.
Mask-wearing had especially impacted the speech development and facial perception of children. 
The number of children under 12 newly diagnosed with speech and language development problems grew by 25% from 2019 pre-pandemic to 2021, according to the Department of Health.
Phoebe Ber, 26, a teacher at Tiny Talent Professional English Learning Centre, says that mask-wearing had raised difficulties during the pandemic in learning pronunciation, especially for similar-sounding vowels M and N. Teachers also had to exaggerate their emotions more with their eyes and voices.
"(The mask mandate) is a good thing because not only it helps the younger kids to see facial expressions, they also get to see the mouth movements and as well as improve what they need to improve," said Ber.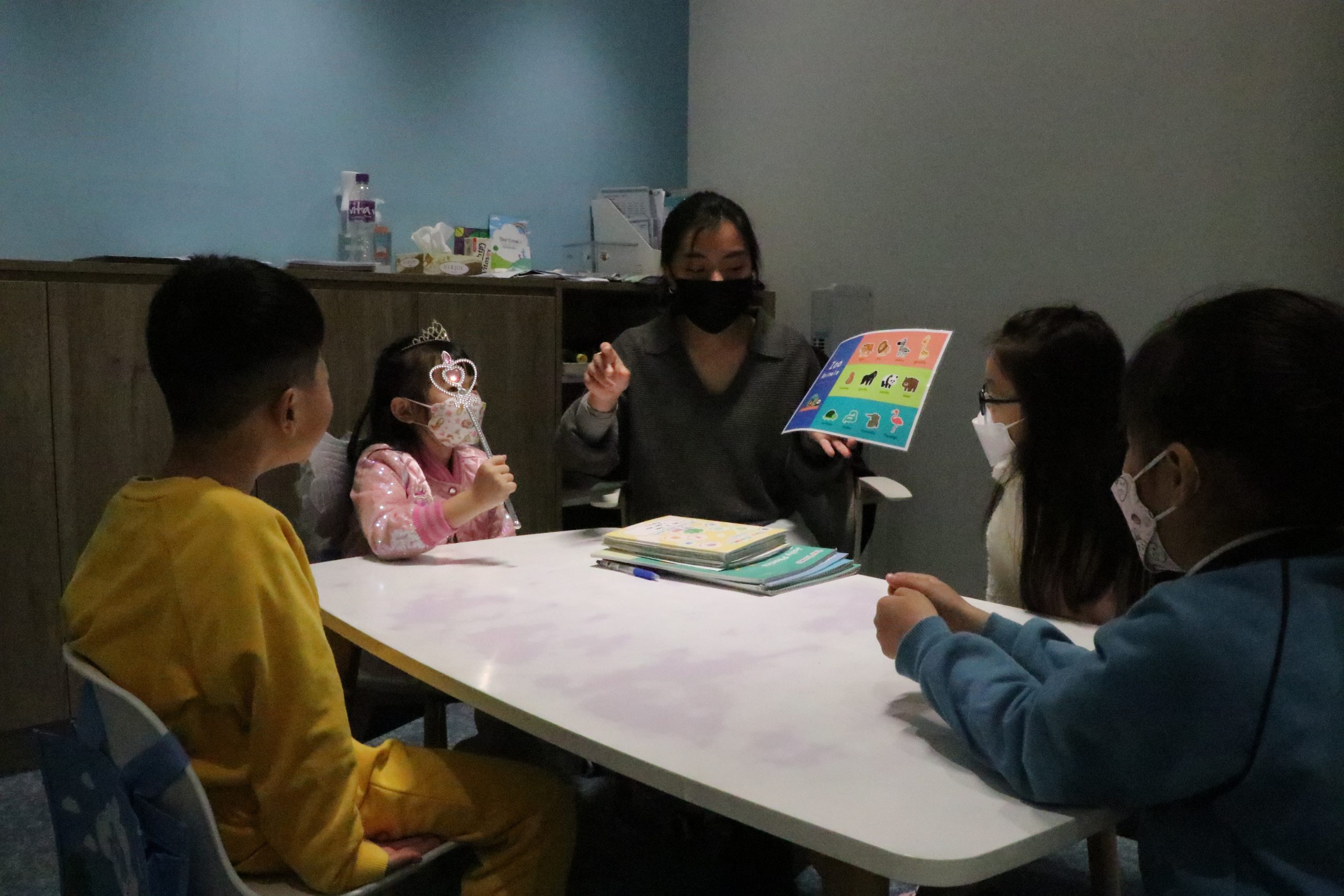 "Especially the kids who were born in 2019, who the moment they knew the world, they've just worn masks the entire time," she said. 
Mask-wearing has also shown a decrease in holistic processing and facial processing abilities in children, according to a scientific study done in 2022.
Participants who took the Cambridge Face Memory Test had about a 20% decrease in scores when asked to remember faces with masks compared to faces without them.
Faith Wong, 32, is the mother of a four-year-old son, Shun who is now in Kindergarten 2 and has been wearing masks for most of his life. 
"It was hard for us because he kept asking, 'Why are people wearing masks?' Why can't he see his classmates' faces or the people on the street?" she said.
It was also difficult for him to breathe or understand his mother when outside.
"When I'm talking to him at home without my masks, he can easily hear or answer me properly, because he can follow my lips," said Wong.
Now, Wong and her son are happy with the end of the mask mandate and will take it off when the weather gets warmer to lower the risks of catching COVID-19 and other illnesses, she said.
Since the beginning of the 5th wave, Hong Kong reported 1203020 and 1660455 positive cases by nucleic acid tests and rapid antigen tests respectively. 
Despite the lifting of the mask mandate, residents are still required to follow the administrative mask-wearing requirement entering certain venues, such as medical facilities or residential care homes. The anti-mask law, which bans the use of masks in unlawful and unauthorised assemblies, will also be in place.