Hong Kong Press Freedom Index Drops to Record Low after introduction of National Security Law
By: REN Ziyi David

Edited by: Editor

2021-05-03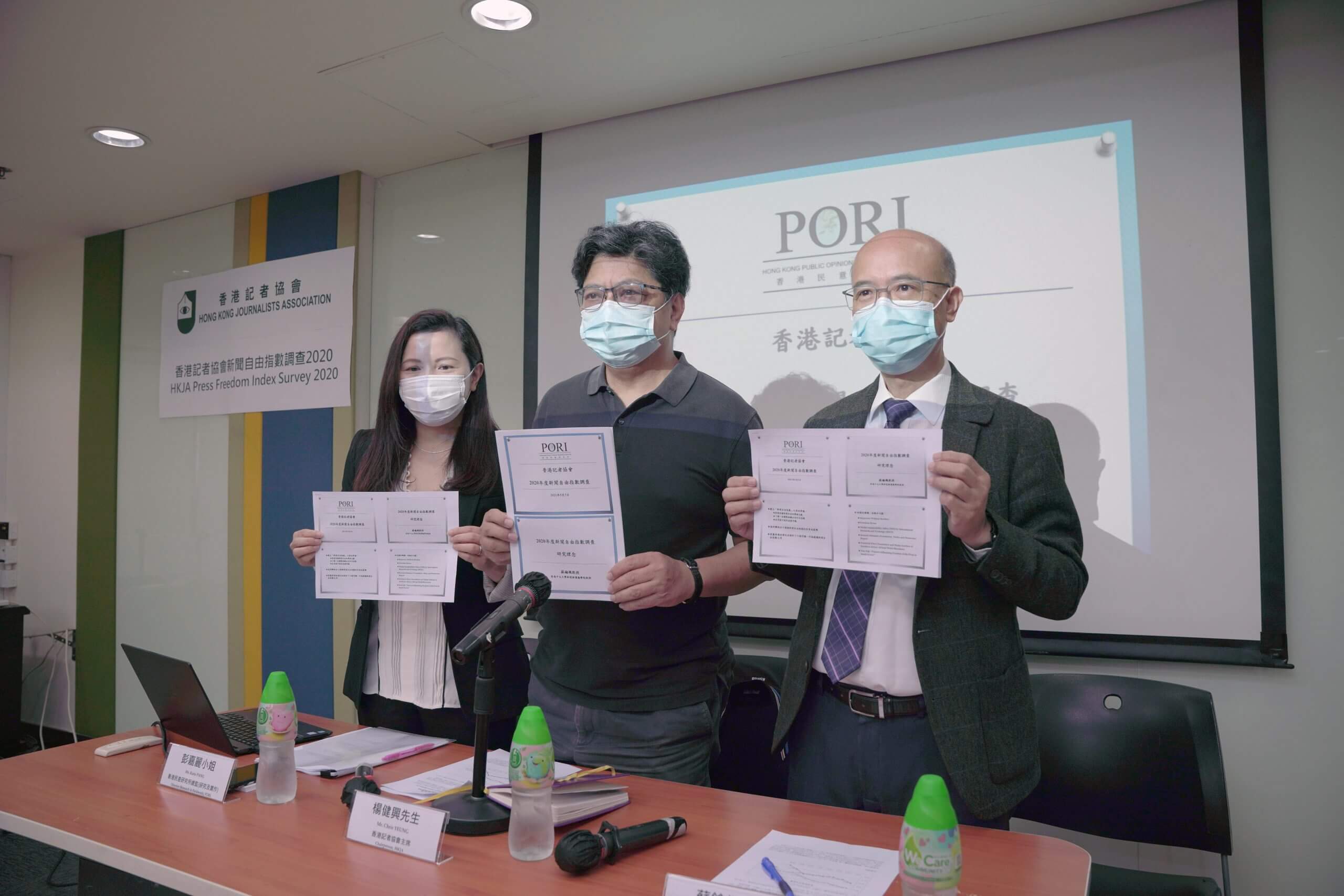 The Hong Kong Press Freedom Index has hit a new low for the second year in a row, according to the new annual survey published by Hong Kong Journalists Association (HKJA) today .
More than 96% of 367 journalists polled believed that press freedom in Hong Kong is worse than a year ago.They cited factors such as the enforcement of Hong Kong national security law, police search of the offices of  Next Media, police redefining "media representatives"and the prosecution of RTHK producer, Bao Choy.
 The survey also included 1023 local residents. Of all the respondents, 85% said  that the Hong Kong government is suppressing press freedom.  
The index for journalists plunged 4.1 to 32.1, compared with 36.2 in 2019, while the public one slightly increased from 41.9 to 42.6.
Journalists aged between 30 and 49 years are especially pessimistic about press freedom, with the lowest index of 29.4. 
Concern about criticising the Hong Kong government and the central government has risen, but the worry about physical threats has declined since the social unrest ceased in 2020. 
Members of the public considered safety issues as a key factor when evaluating press freedom, while journalists took Hong Kong government, central government and self-censorship as the top three factors. 
Chris Yeung, the chairperson of the HKJA said he is worried about the future of the Hong Kong press.
"The worst is yet to come," he said, "the power of the media as watchdogs is weakened."
"Something fundamental has changed…we are moving towards the system of the mainland where the media is part of the government structure."
Professor . Clement So from the Chinese University of Hong Kong suggested that journalists should hold their ethical value in facing difficulties. 
"Upholding professional values is of utmost importance in times like this," he said.