Watch out for the warning signs of depression
Many teenagers suffering from depression have overlooked its alarming symptoms, resulting in suicidal thoughts and acts.
Plagued by severe mood swings and transient amnesia, Mr Ah Shing – a 16-year-old secondary school student – had been under immense pressure from school, social life and family.
He felt exhausted all the time and would often find himself struggling to remember simple vocabulary words and mathematical formulas.
Instead of seeking ways to reduce his stress, Mr Shing would try to repress any negative feelings and hope that they would go away.
This eventually led to regular outbursts of temper over trivial matters and suicidal thoughts.
Hong Kong has been gripped by a staggering number of suicide cases involving teenagers in recent years, with the recent suicide of an 11-year-old primary school girl having sent shock waves across the city.
Industry experts and academics have pointed to the fact that many teenagers suffering from prolonged depression have overlooked or ignored the symptoms, culminating in suicidal thoughts and acts.
"Some parents of teenagers suffering from severe depression have come to me for help, but their kids were totally oblivious to their mental health problems," said Miss Lai Sau-han, an experienced social worker with the Hong Kong Federation of Youth Groups from whom Mr Shing has sought help.
According to a survey conducted by the Suicide prevention Services with 34426 teenagers in September this year, nearly 70 per cent of the respondents said they had emotional problems.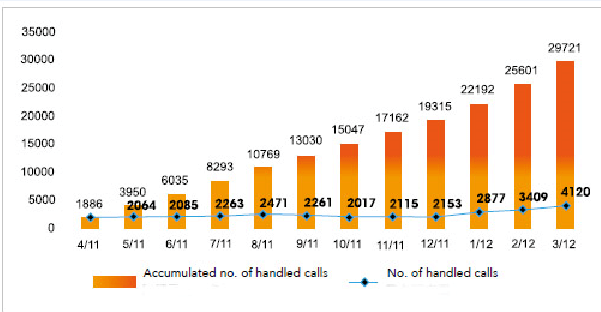 This was coincided with a similar survey conducted by the Hong Kong Institution of Education and Baptist Oi Kwan Social Service in early September this year, which found that 51 per cent of some 5000 secondary students surveyed showed symptoms of depression, which was about ten per cent higher than that of the previous year.
Additionally, about one-fifth of the respondents showed medium to high levels of symptoms of depression.
The combined results have been reflected in a string of teenage suicides since September this year, in which at least six teenagers plagued by emotional issues have ended their lives.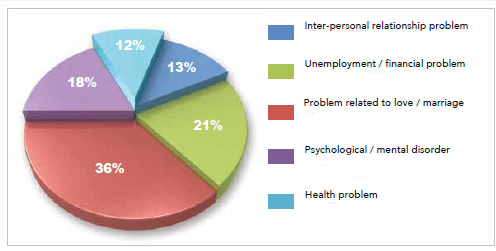 "Stress stemming from school work, relationship problems and a lack of support from others is the main cause of depression for many teenagers nowadays,"said Dr Mark Li Kin-yin, a senior lecturer in the Department of Social Work at Hong Kong Baptist University and a specialist in local youth issues, adding that young people today often struggle to cope with stress and to deal with their emotional problems.
Miss Lai shared Dr Li's views that teenagers must be encouraged to always seek help from parents, teachers, professionals or friends when feeling stressed or depressed.
"Education and communication is the key to preventing depression and, in the worst case scenario, suicide," said Miss Lai.
Reported by Stephen Leung
Edited by Mak Lawrence Li