At least 33 die and more than 3 million affected in Henan by "once in 5,000 years" rainfall and flooding
By: WANG Jingyan 王婧言

Edited by: Editor

2021-07-22
With 33 people dead and eight still missing by Thursday evening, and more than 3 million people affected by the torrential rainfall in central China, officials in Henan Province are calling the severe flooding the worst in 5,000 years.
At 11 a.m. today, Henan's Meteorological Administration updated a red rainstorm alert in the province with a population of about 99 million. The meteorological service expected the accumulated rainfall since the beginning of the storms to rise to more than 100 millimeters in the coming three hours in the regions of Xinxiang, Anyang, Hebi and Jiaozuo.
The heavy rains, which started last week, caused economic damage of more than 1.22 million yuan in Henan province and almost paralysed the capital city, Zhengzhou, as flooding affected transportation, water supplies and power on Tuesday.
Yang Dingqi, a university student who was attending a  class one block away from the hotel where she lives in Zhengzhou, said she had to wade through calf-deep water back to the hotel on Tuesday afternoon.
"I was very nervous at that time because there was no power, no water supplies, and all the goods in the supermarket were sold out," Yang told TYR during a telephone interview today.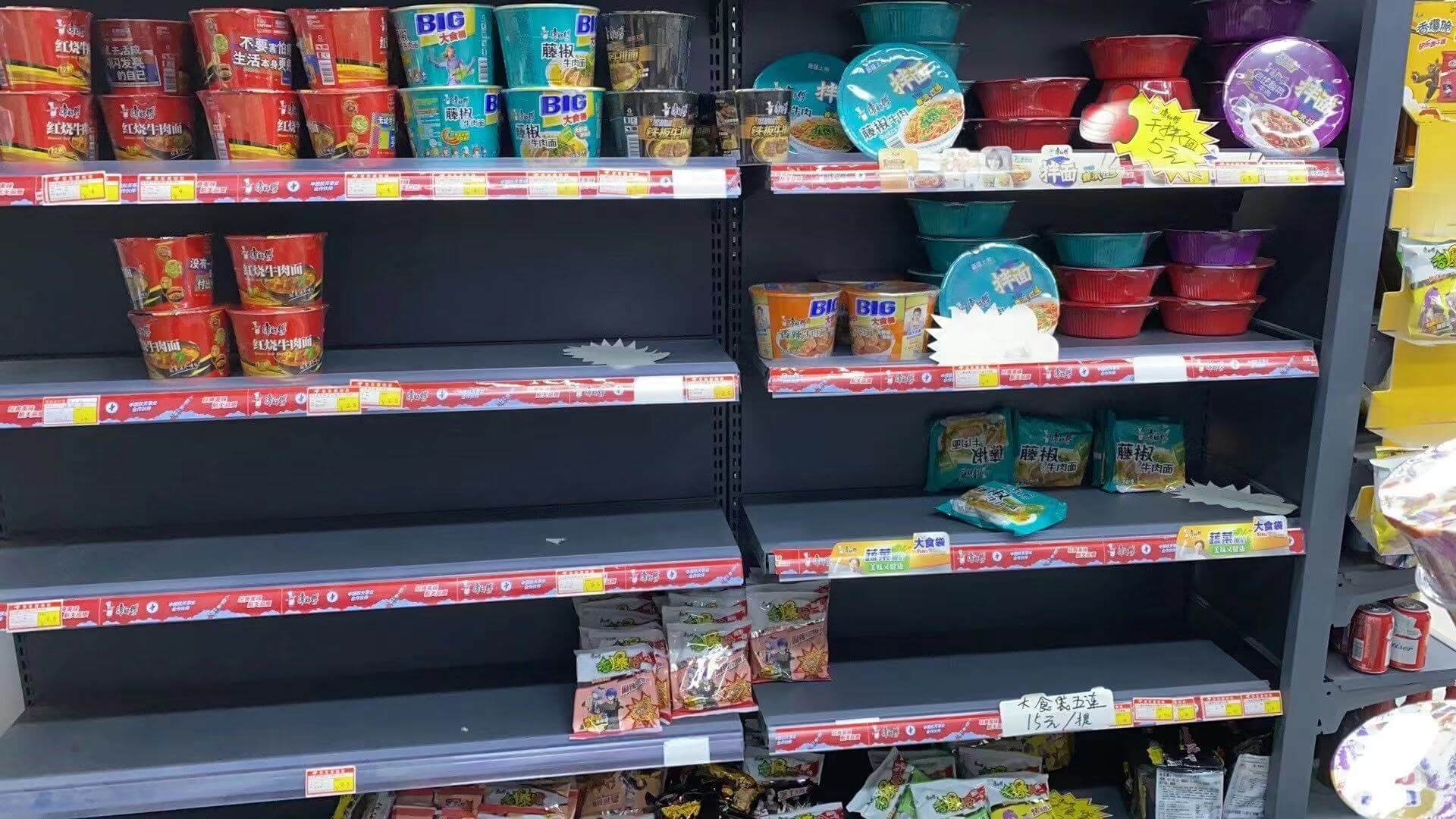 Some areas in Henan experienced heavy rains from Sunday morning to Wednesday afternoon. According to the official website of Henan's department of water services, 845 millimeters of rain were recorded from 8 a.m. Sunday to 2 a.m. Wednesday at the Xingyang Huncuiyu measuring station. Officials with the water services department said it was a "once in 5,000 years" storm because the amount of rainfall was the highest ever recorded in the region.
Zhao Xiaomu, who works in Zhengzhou, said she spent almost three hours walking in the water to go home on Tuesday. She said it usually only takes her 20 minutes to walk from her workplace to where she lives.
"I was exhausted halfway, so I tried to call the fire brigade to help me, but the line was always busy," she told TYR during a phone interview today. "My legs were numb when I got home."
Wu Fumin, the deputy mayor of Zhengzhou, said at a press conference on Wednesday that 448  power transmission lines were damaged, which affected more than 700,000 residents.
Han Zekun, who lives in the Xingyang region of Zhengzhou, said his family lost connection with the outside world for two days, and they could not go out due to the flooding.
"I once tried to go out and the current was very strong," he told TYR during a phone interview, adding that he would be washed away if he didn't hold onto something.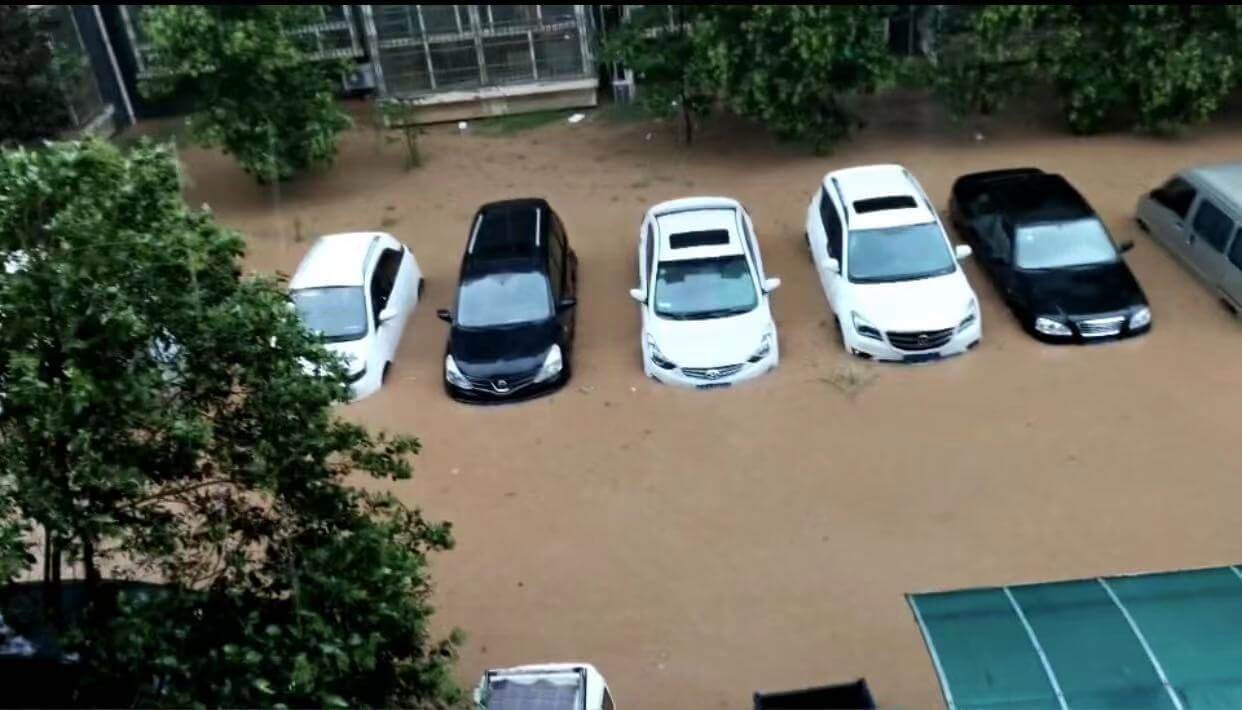 Mr. Han also said many roads collapsed due to the severe flooding and people had to be careful when walking outside.
Rainfall slowed in some areas of Zhengzhou during the past 24 hours, but the havoc caused by the floods was still here.
Hu Jianmei, who lives in Zhengzhou, told TYR she had to go to her office to charge her phone because she still had no electricity in the house.
"Cars were swept onto the roads, in disorder," she added.
The video above shows that cars crowded together on the Jingguang Road in Zhengzhou after workers pumping the water. ( Video shared by Hu Jianmei, she got it from a Wechat group)
Su Aifang, deputy director of Henan's Meteorological Observatory, said during a  press conference Wednesday that Zhengzhou experienced 201.9 millimeters of rainfall in one hour, which was the highest rainfall in one hour ever recorded in China.
She explained that typhoon In-fa, still building in the Pacific, along with other abnormal weather in the Western North Pacific and the Sea of Japan, created large quantities of clouds over Henan province, forming long-lasting heavy rains.
"We expect that most areas in Henan will see moderate to heavy rainfall, and the northern and central regions will see heavy to torrential rains until 5 p.m. on Thursday," she said.