Local entrepreneur make taking nice profile-picture a business
Mandy Cheng presents new possibilities to a traditional market
by Emily Xu
The bustling Mong Kok district is a shopping paradise. Argyle Centre is one of the most popular shopping centres there.
Among the array of shops lies a unique photo studio. Fresh Studio, famous for shooting good-looking profile pictures for your passport photos and icons, was opened recently by 28-year-old Ms Mandy Cheng Ming-wai.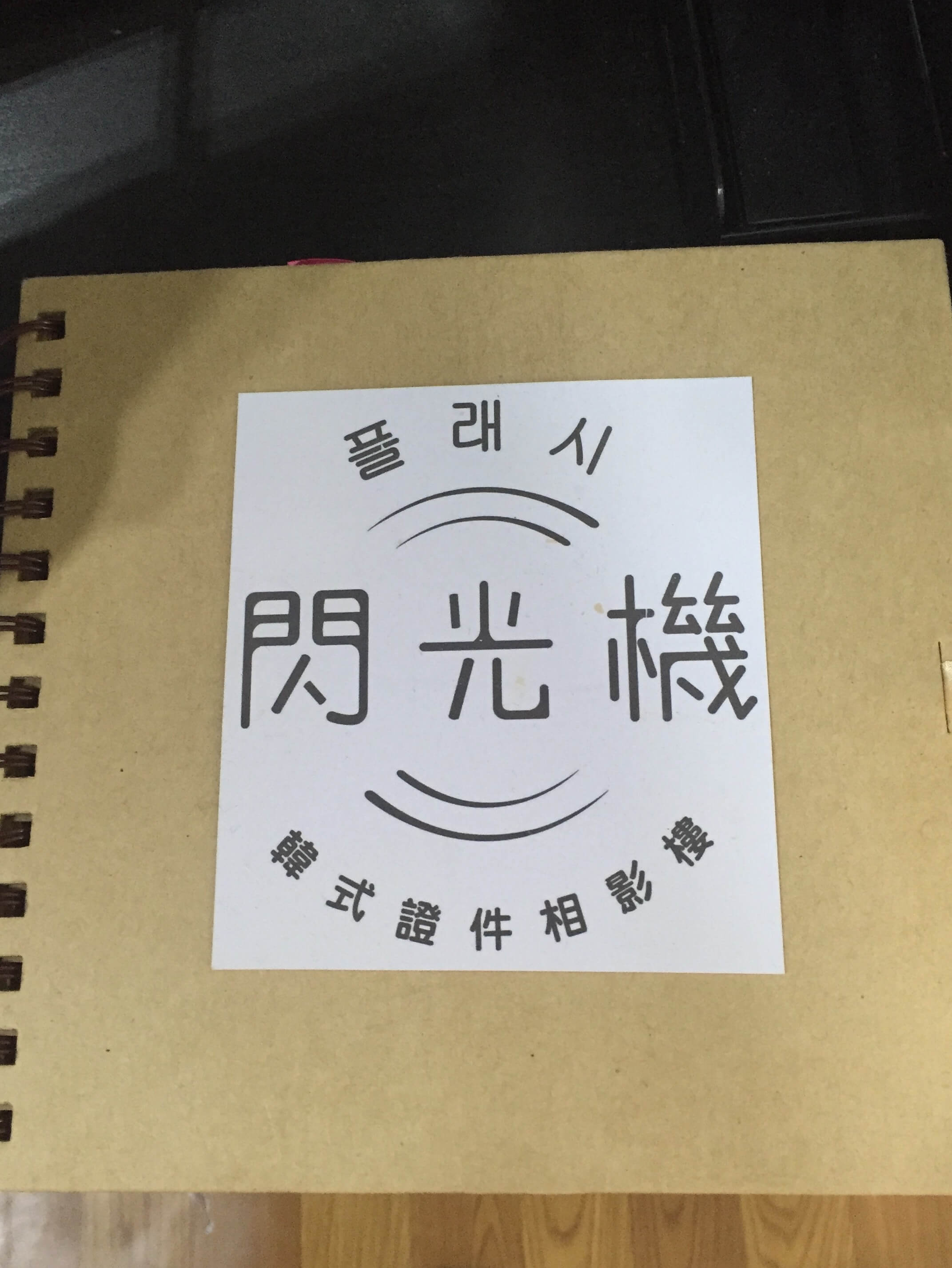 "Like many people, I find my passport photos ugly, which inspired me to open this shop," said Ms Cheng. Her studio provides all-in-one services including makeup, clothing, photography and editing.
As an entrepreneur, she described herself as ambitious, cautious and organised. "I have been brainstorming to start my business for a long time and considered it as a necessity of my life," she said.
Although she had the plan for a long time, she waited for a suitable time to open the shop. She spent hours preparing.
"I think working for yourself can give you a great sense of achievement and it is everlasting. Moreover, I want a more challenging life," she said.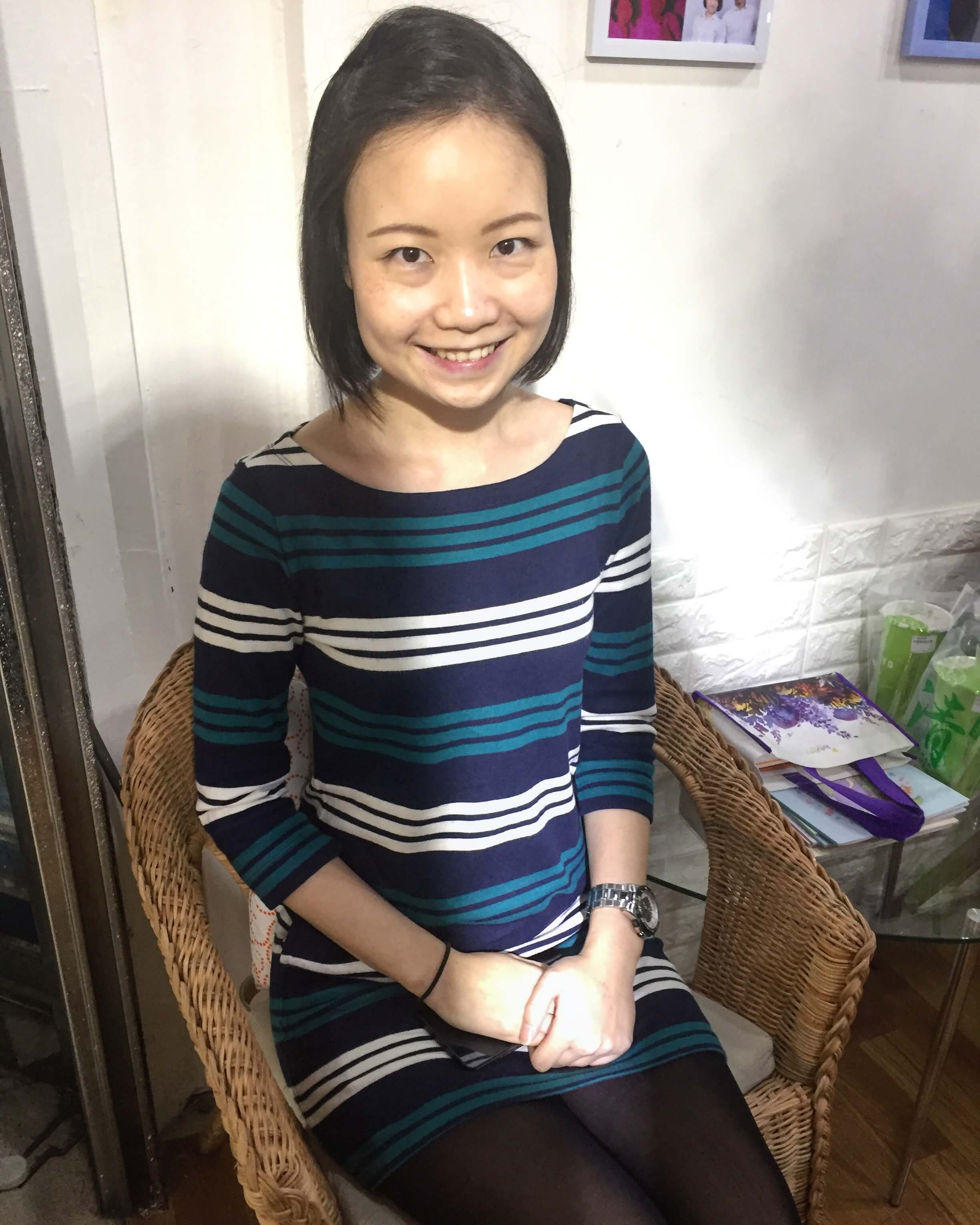 However, the expensive rent in Hong Kong and the lack of sufficient deposit stopped her until Argyle Centre introduced its zero rental plan.
The plan is designed for people with creative ideas and can rent a shop for three months without paying rent.
Ms Cheng handed in her proposal in July. After a successful interview in early August, she resigned from her previous job. The shop was finally opened in late August.
"Nearly all the customers have been satisfied with their photo," she added. "Although I am busier than before and have had little time to rest, I really enjoy the moments. I am getting a lot of satisfactions from my business."
Ms Joanna Tsoi, a customer of Flash Studio, said her friend introduced her to take profile photos here. "I saw that my friends' profile photos are pretty good-looking so I wanted to try them too," she said.
Though smartphone, DSLR, and Photoshop are prevalent, Ms Cheng is still confident about her judgment and believes that there are huge potentials in her targeted market. She is planning to expand her business to Hong Kong Island.
"Even if many people know how to do makeup, how to shoot well or edit photos skillfully, I am not afraid of that," she said. " We are professional in all these aspects and can provide our customers with appealing prices."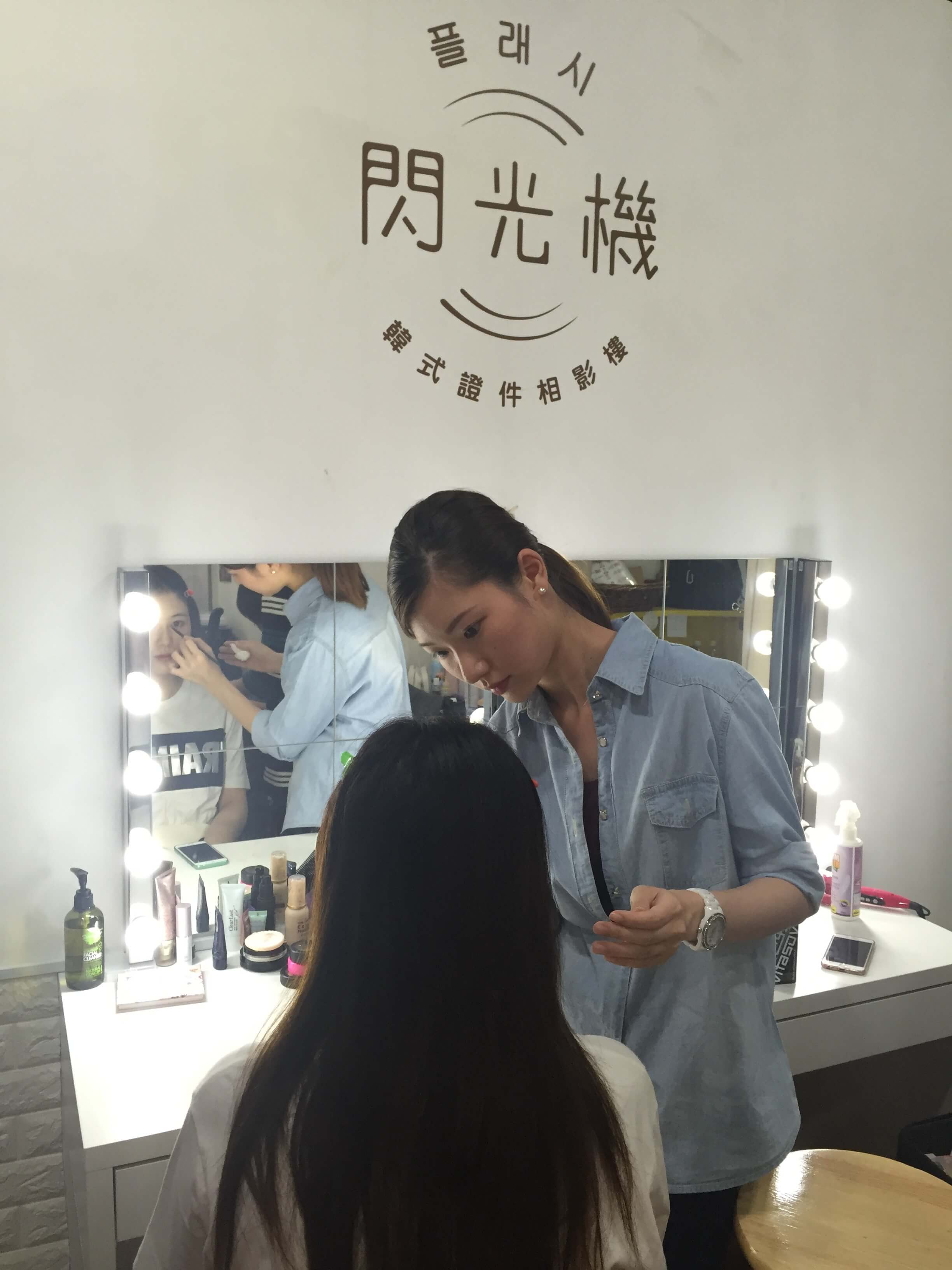 From her early working experience, Mandy has understood the importance of asking those who are experienced for help. "We are not perfect so we need to seek assistance to move forward," she said.
To improve her business, Ms Cheng has asked public relation companies for advice. She also posts advertisements on Facebook.
Furthermore, she has invited media such as Weekend Weekly, a magazine focused on travel, dining, shopping and leisure, to write an article about her shop.
Ms Cheng's first job was at a marketing department in a kitchenware company. Though she did not have any commission besides her salary, she still came up with many ideas to perform her job well.
"I think working for yourself can give you a great sense of achievement and it is everlasting. Moreover, I want a more challenging life." 
By communicating with customers, models and staff, she gradually got familiar with the photography process and understood how to meet customers' need. These experience paved a way to her current business.
Speaking of the trend of young people starting businesses, she said they should be cautious and think twice before making any decision.
"They should consider the risks and family burdens because of the high living standards and the extraordinarily expensive rent in Hong Kong," said Ms Cheng: "It is easier to open a shop than to run it."
(Edited by Jonathan Chan CY)