Groups call for prompt legal actions on pro-independence students
By: Erin Chan、Michael Shum

Edited by: Tracy Zhang、Daisy Lee

2017-09-13
A number of anti-independence groups urged the Police Force to take legal actions on activists who put up banners calling for independence of the city on university campuses days before on Tuesday morning.
Gathering outside Hong Kong Police Headquarters, one of the pro-Beijing groups reiterated that "discussion of Hong Kong Independence is a sheer violation of the basic law".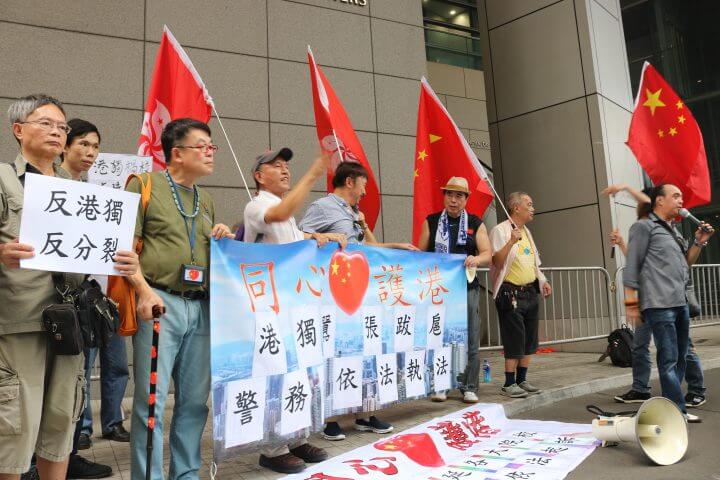 Anti-independence group Protect Hong Kong member Mrs. Lam, one of the protesters on the scene, said that she hopes law enforcement would "pursue legal action" against pro-independence activists on campuses.
"July 1, 1997 is the indication that Hong Kong has fully returned to China ever since. The pro-independence messages posted on campuses are simply sugarcoated poison that distort the values of [university] students," she said.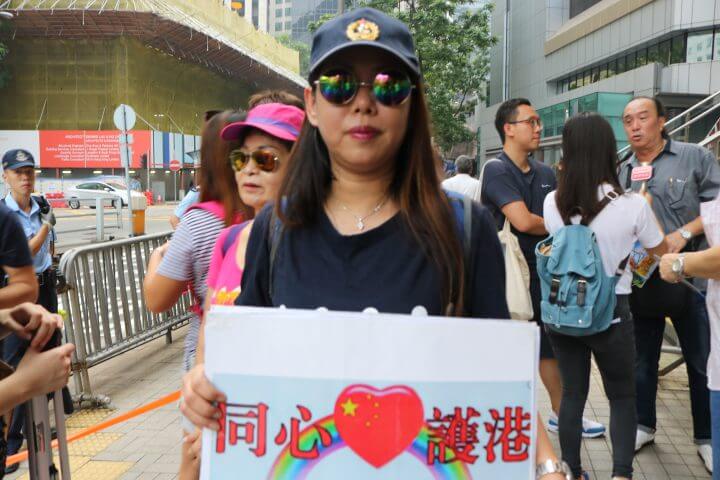 Solicitor Chong Yiu-kwong said it is a hot potato to judge whether putting pro-independence posters on university campuses is illegal.
"In the context of Hong Kong's legal system, generally speaking, criminal liability will arise only when you have committed something the law mentioned specifically as illegal. So [In my opinion], it is highly unlikely that simply posting a poster with pro-independence message will cause the subversion of a country [China]," he said.
"Even if the expressions made by university students on pro-independence can be justified in the current law of Hong Kong, the Beijing government might interpret "freedom of speech" differently," said Chong.
Chinese University student union leader Au Tse-ho, described the action of putting up pro-independence banners on university campuses as a "healthy practice".
"According to my knowledge, these actions happening in universities are all liable and are conducted in a rational way that is not hurting anyone," Au said.
Former convenor of Civil Human Rights Front Eric Lai Yan-ho said universities should allow a high level of freedom of expression.
Reported by Alexander Lin,  Erin Chan and Michael Shum;
Edited by Tracy Zhang and Daisy Lee