Oscars 2018: TYR's Picks and what we expect from the ceremony
By: Angie Chan、Ezra Cheung

Edited by: Holly Chik

2018-03-05
The 90th Academy Awards are just a few hours away. As the people of Hollywood get prepared for their big night. Much like the previous years, there are many speculations as to what people will wear, what the host, Jimmy Kimmel, will be saying, what topics would be mentioned during acceptance speeches, and most of all, who will be the winners.
While we will have to wait until 5 pm PST on Sunday, March 4 (9 am HKT on Monday, March 5), editors Angie Chan and Ezra Cheung sat down with The Young Reporter's Editor-in-Chief Holly Chik and discussed the upcoming Oscars, before their live-streams on Facebook during the event.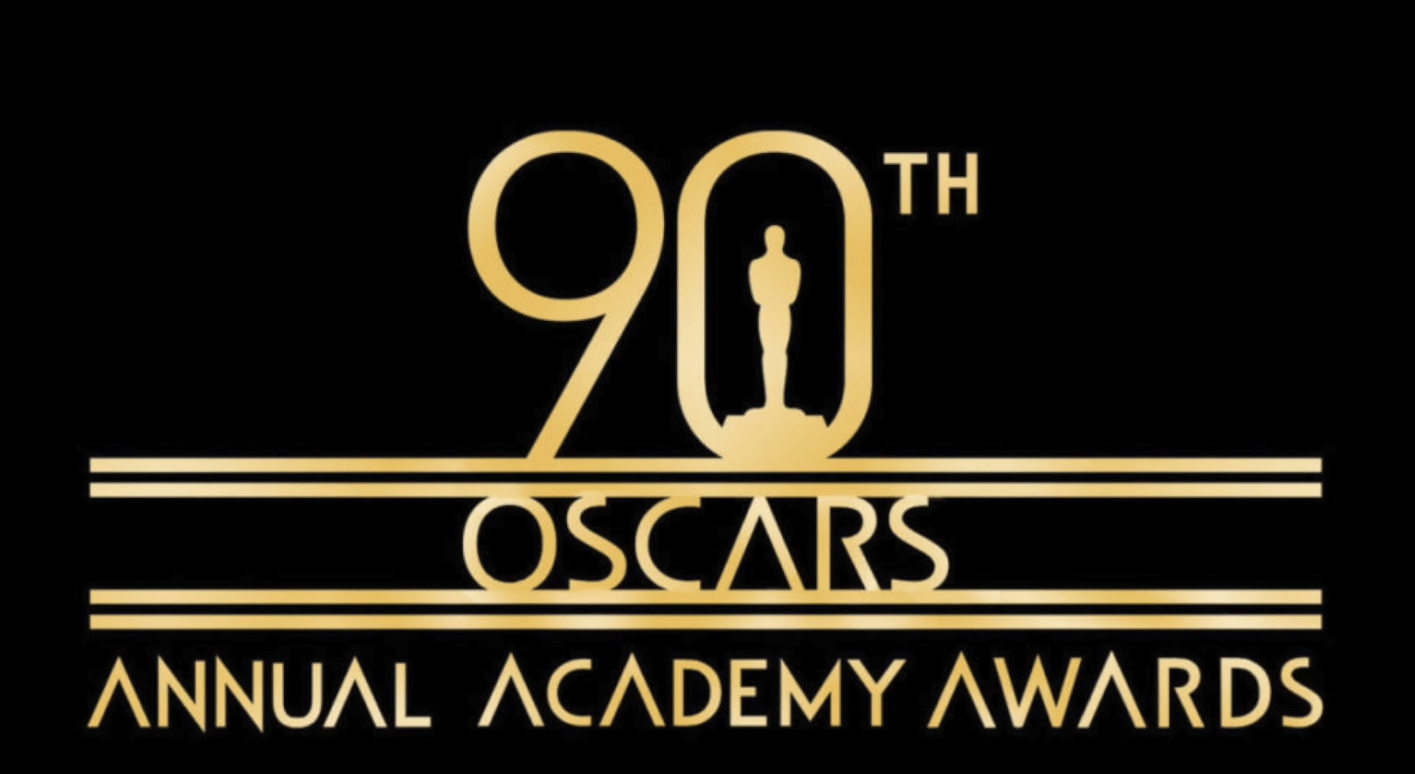 A: Angie Chan       E: Ezra Cheung       H: Holly Chik
H: What makes the 90th Academy Awards so significant?
E: I think it's fairly important because the ceremony is held amidst the #MeToo and #TimesUp movements, electrifying the whole American film industry. I am very curious about what one of the nominees, Meryl Streep, will say during the presentation (given she wins the Best Actress in a Leading Role). And besides, I did go to pretty much all of the films nominated. The race is fairly competitive and I am looking forward to (the announcement of) the winners.
A: Well, it's the 90th Academy Awards, the number itself makes it significant. *laughs* I think with so much happening in Hollywood, it would be hard for the celebs not to be political one way or the other, and I think how they represent their stance will be what makes this year extra significant 'cause what these important figures of the entertainment industry say will easily determine the general public's view. And I think seeing Jimmy Kimmel a second time would be quite interesting as well considering his kind of awkward way of handling last year's envelope mishap.

H: Which movie has the most nominations? Will it also be the big winner on the Oscars night? (Morning in Hong Kong!)
A: The Shape of Water has the most nominations, which is quite fascinating with it being a fantasy-esque film nominated for Best Picture which doesn't happen all that often, same with horror film Get Out. As for whether it will be the big winner… I'll be honest, I haven't watched it. But I think out of all the movies' primary plots and reputations, I think it has a good chance?
E: Well, I'm not sure either. La La Land got nominated for 14 prizes, but it wasn't the Best Picture of the year. It'd been thought to be the Best Picture, but the champion turned out (to be) Moonlight. *giggles from both Angie and Ezra* It did win the most awards; that's for sure. Though my definition of the biggest winner at the Oscars is the one which film is able to obtain the Best Picture.
H: Okay, great! This brings us to the next question: what is your pick for Best Picture?
E: For me, I am personally behind Phantom Thread, so I wish the film could get the Best Picture prize instead of The Shape of Water. (H: How possible do you think it is then?) I know the chance is very slim, and The Shape of Water, for me, is a truly legendary piece. Sally Hawkins moved me with her acting and emotions and desperation and, basically, rage. But life is like a box of chocolate. *laughs* By the way, Call Me By Your Name is another one of my favourites. I hope Phantom Thread and Call Me By Your Name could achieve higher than what they've been speculated to be. A bit unfortunate for them to be underrated.
A: Again, I'm guilty of not watching most of the nominated movies, I'm here only because I love watching the Oscars and its performances especially. But I would say, out of all the films, I think The Post, that one film that I did watch, will not win. Meryl Streep and Tom Hanks plus Steven Spielberg in the director's chair is impressive and all but I don't think the movie is really all that captivating or just well done enough to be "the Best Picture" of the year.
H: Which song will win Best Original Song?
A: Well, I would personally want This is Me to win, though critics have been leaning towards Remember Me. I mean, I relate to both songs on a very personal level, one being having been learning to embrace who I am and the other being my grandmother passing away recently. But I think between the two, This is Me seem more theatrical and yet relatable, and I have very bummed out that The Greatest Showman didn't get more nominations 'cause I absolutely loved the movie.
E: I feel pretty ashamed of myself when it comes to talking about songs as they are usually not my focus, except for musicals. So, I might go for Coco.  I remember going to this film with you, Angie, and another editor Michelle. Frankly, I've always been a fan of Disney's music. Although most its productions weren't politically and sociologically "correct", like Pocahontas and Mulan, the storylines are simple but cantabile and fluid, and the songs are mesmerising and beguiling. Lyricist Howard Ashman is my all-time favourite.
H: Is Meryl Streep going to win her fourth Oscar?
A: I believe no, unfortunately. I love Meryl Streep, don't get me wrong, but I don't think The Post really gave her that much of a challenge portraying a role. It wasn't the new movie that people will remember her by; you get what I mean? Nonetheless, making the challenge even harder to become the most nominated person ever by getting another nomination this year is admirable on its own.
E: Meryl Streep is the best actress of her generation, even of my generation. There is no doubt absolutely. But I don't know why I just couldn't stop thinking of The Iron Lady when watchingThe Post. She was a bit too Margaret-y, maybe because of her hairstyle? By the way, Suffragette is my personal favourite amongst all her films. She played a supporting role in that movie, but she was such a radiant character urging other women to fight for their right. Like the name tells: "suffrage". And it details most of the important moments: English ladies got enlightened, knowing they are in every family, half the human race and shall not succumb to men. Another reason why I like this film is (that) I'm in love with Helena (Bonham) Carter and Ben Whishaw. *laugh out loud*…… Well, my pick for Best Actress would be Sally Hawkins from The Shape of Water. It's a real test for an actor when he or she can't really talk. And people are just fond of inter-species love, aren't we? Like Beauty and the Beast! Sally's received nominations for Best Actress from this year's British Academy Film Awards and Golden Globe Awards too. And her affections to even an alien impresses me and touches me.
Angie and Ezra will be live on The Young Reporter's Facebook page at 10:30 am, 11:30 am and at the end of the whole awards presentation to give you recaps and their opinion on the event. Stay tuned!