Budget 18/19: Hong Kong financial chief attempts to smarten up tourism
By: Amy Ho、Phoebe Lai、Rachel Yeo

Edited by: Ezra Cheung、James Edward Allen、Kobie Li

2018-02-28
In the hope of developing smart tourism in Hong Kong, Financial Secretary, Paul Chan Mo-po, unveils today an additional provision of $396 million for the industry from last fiscal year's recording-breaking surplus of about $138 billion.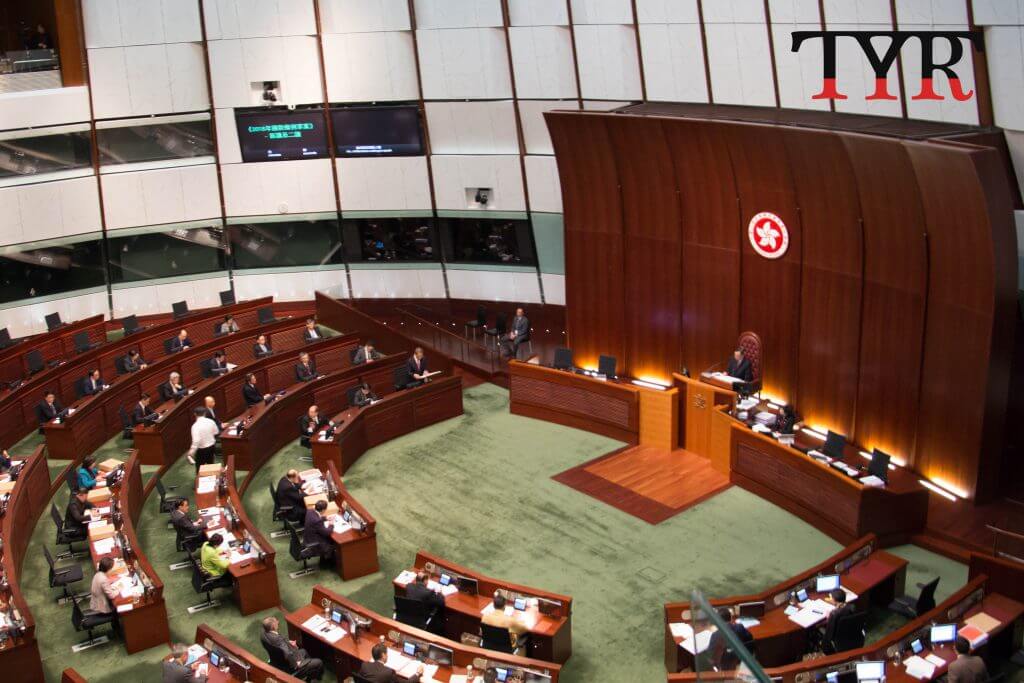 This yearly budget proposes allocating $226 million to Hong Kong Tourism Board to implement four strategies to boost tourism. One of them is to refine smart tourism measures in a bid to attract more visitors to the city.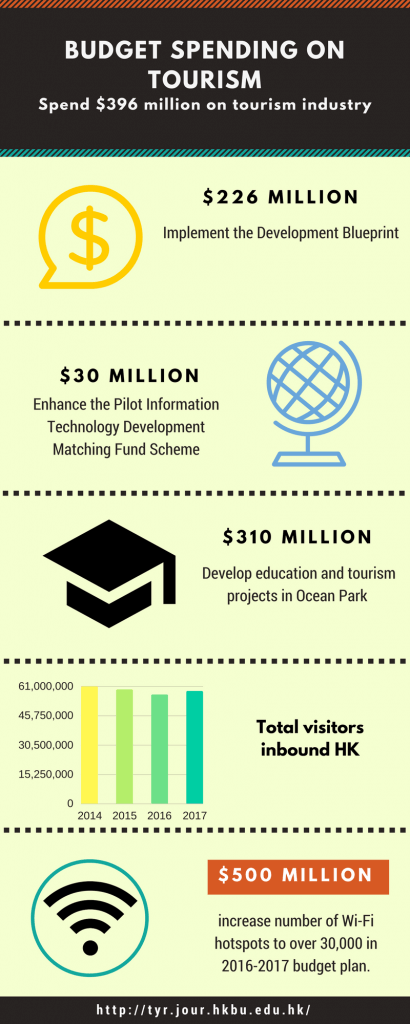 The move comes in response to the latest 4.5% decrease, reported by the Tourism Commission in 2016, in visitors from around the world altogether.
Smart tourism refers to a series of technologically innovative initiatives implemented to enhance sightseers' at-destination experiences. According to a paper from the International Journal on Networked Business in 2015, big data is employed for analysing current tourism trends. The findings then are used to improve current tourist attractions and to bring better accessibility for travellers.
Tourism sector lawmaker, Wayne Yiu Si-wing, hopes Hong Kong could make use of such technology to collect data, such as putting sensors on streetlights to track traffic and pedestrian flows.
"We hope that the data collected will allow tourists to make better choices when they visit (Hong Kong)," he said.
Hong Kong is currently utilising QR codes and Wi-Fi hotspots for some of the smart tourism measures. However, Mr Yiu highlighted that the government could do more to develop Hong Kong into a smarter tourism destination.
"For example, Wi-Fi hotspots in the city are still not fast enough because people may gather to use Wi-Fi in the same spot," he explained.
Ling Ho, director of cultural tour agency Ho Ho Go Experience, mentioned past measures implemented by the government to improve IT security for tour agencies.
"The government has given several hundred thousand dollars for people to set up IT security (systems)," said Ms Ho.
However, she believes that this measure is not effective enough due to high maintenance cost.
"Several hundred thousand dollars is not enough, you can't even hire one reasonable IT guy to take care of it."
She suggested the local workforce be optimised to boost smart tourism instead.
"I think Hong Kong has many talented people related to high technology and IT, but they are not well used," she added.
Smart tourism is being experimented worldwide nowadays.
For example, smartphone applications in London help travellers to get around the city more conveniently. Tourists can use a variety of such applications, Citymapper London and Santander Cycles for instance, to look for transport routes, research for places to visit or to rent a bicycle easily.
In the other part of Europe, Barcelona has also introduced interactive bus shelters to provide passengers with information on whether buses will arrive on time and provide USB ports to recharge mobile devices.
As for Hong Kong, the Office of the Government Chief Information Officer revealed the Hong Kong Smart City Blueprint last year in order to build a world-famed Smart Hong Kong that is characterised by a strong economy and high quality of living.
One of its short-term initiatives is to enhance the attractiveness of cultural and heritage tourism in Central between 2017 and 2020. The Office, therefore, collaborated with famous local Facebook blogger duo, JieJie & UncleCat, for several videos to help promote this historical district, aiming to identify and access more tourist attractions in the long run.
"We strive to develop Hong Kong into a world-class premier tourism destination to ensure the healthy and sustainable development of the industry," the head treasurer of the Hong Kong SAR Government remarked.