No-contact deliveries in Beijing: local residents want to minimise contact when picking up online purchases
By: Mark Chen

Edited by: GOH Kylan

2020-02-19
Boxes, handbags and takeaways stapled with order forms are placed messily in the depository at the entrance of Haojing Jiayuan, a Beijing residential community, after the novel coronavirus caused the management property to restrict access.
On February 10, the Information Office of Beijing Municipality held a news conference to encourage people not to come into contact with those who deliver their online orders. 
"We advise couriers to deliver packages to a designated area where few people normally pass. We may set different schedules and sections of depositories so that people don't meet each other too often," said Wang Ge, a spokesperson of the Office at a press conference on Feb 10, according to a video from the Beijing News.
Some residential communities in Beijing have since set up delivery depositories in order to get their daily supplies and other purchases during the coronavirus epidemic.  
The property management of Haojing Jiayuan, for example, has been restricting access to the complex since January 31, and body temperature of every person who enters the community has to be taken.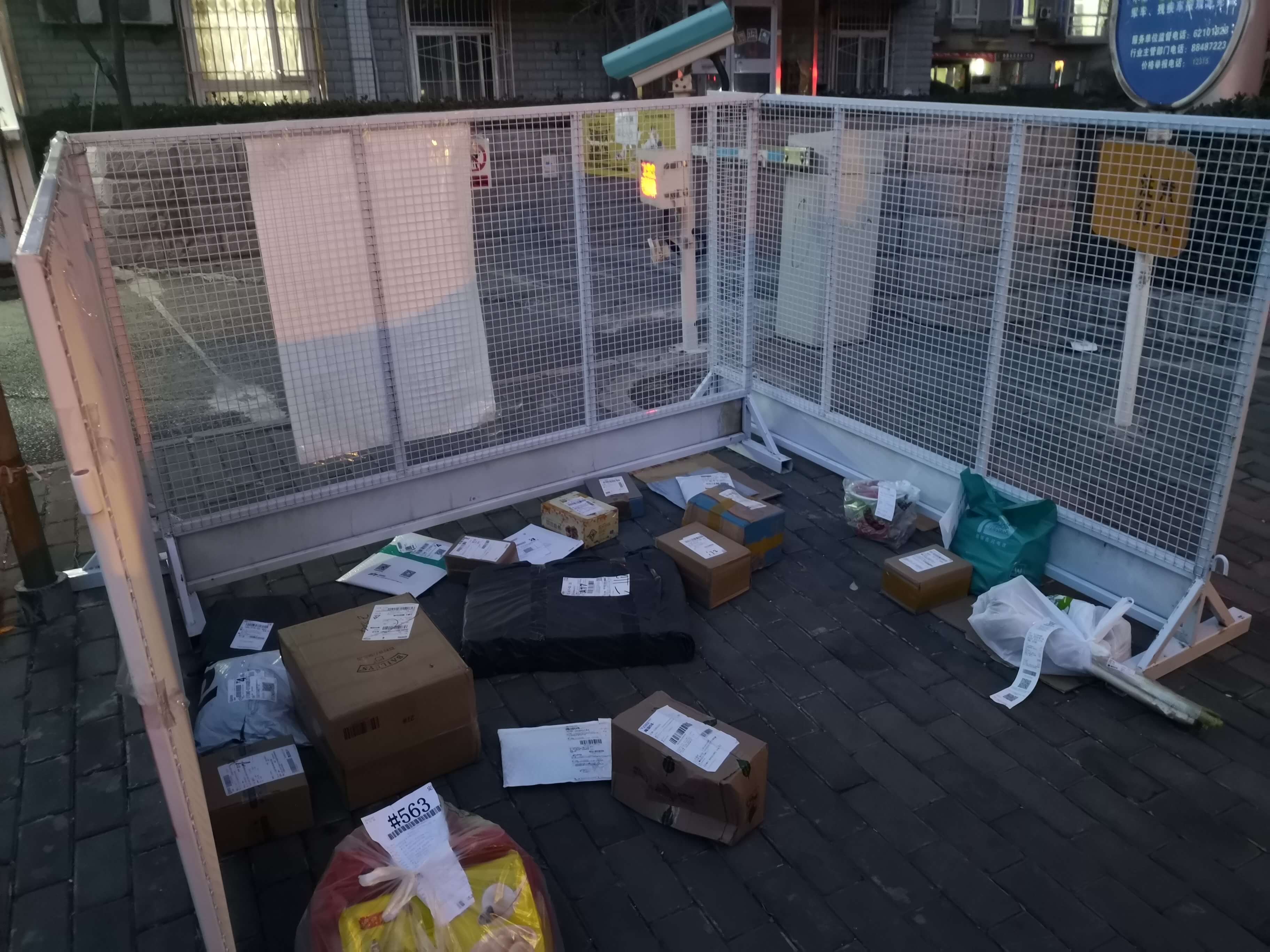 "They (security staff) looked at me as if I'm highly contagious," Song Jiazhu, a ZTO Express courier, said after he was denied access. He added that due to his responsibility, he couldn't "simply put the package here and leave."
Eventually, Mr. Song left the community with the package after his client agreed to arrange another time for delivery.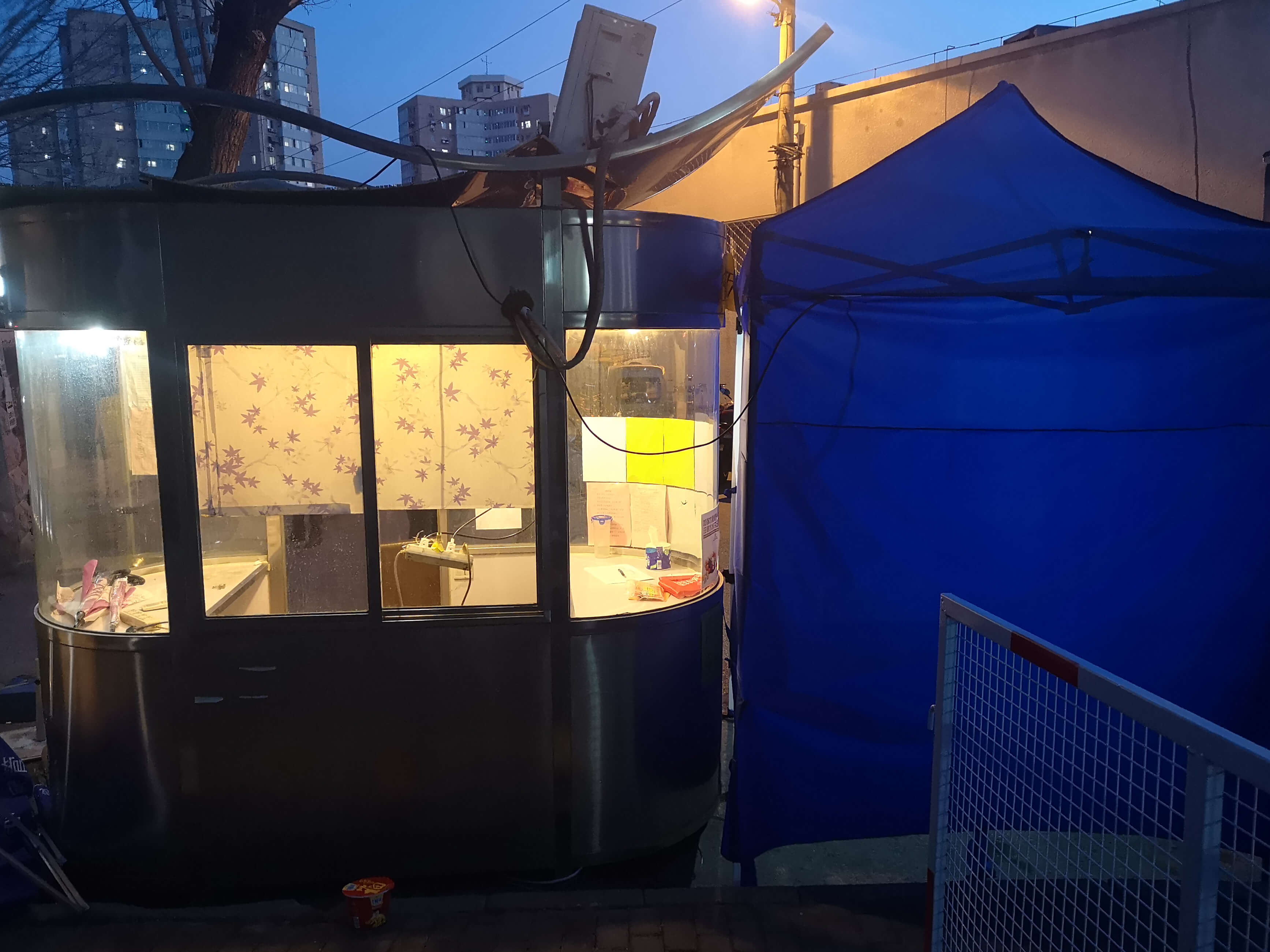 However, not all communities strictly follow the no-contact delivery rule. Xu Xiangnan, who lives in Jinyu Huafu, a community in Changping District at the outskirts of Beijing, said there are no such depositories near his home.
"Our community has been closed, but the courier called me from outside the gate and I took the package from him," he said.
He added that "although it's rather convenient to take deliveries directly from couriers, it would be safer to have no-contact delivery before the coronavirus is wiped out."