Rumours on social media sparked Hong Kong's toilet paper run
By: Han Xu

Edited by: Tomiris Urstembayeva

2020-02-19
For more than two weeks, toilet paper has been hard to come by at supermarkets around Hong Kong. At ParknShop in City One Shatin housing estate, shelves which normally used to be loaded with toilet rolls are now left empty. The store had to put up a sign on the empty shelves saying that as soon as toilet paper is restocked, each customer will be allowed to buy only two packets.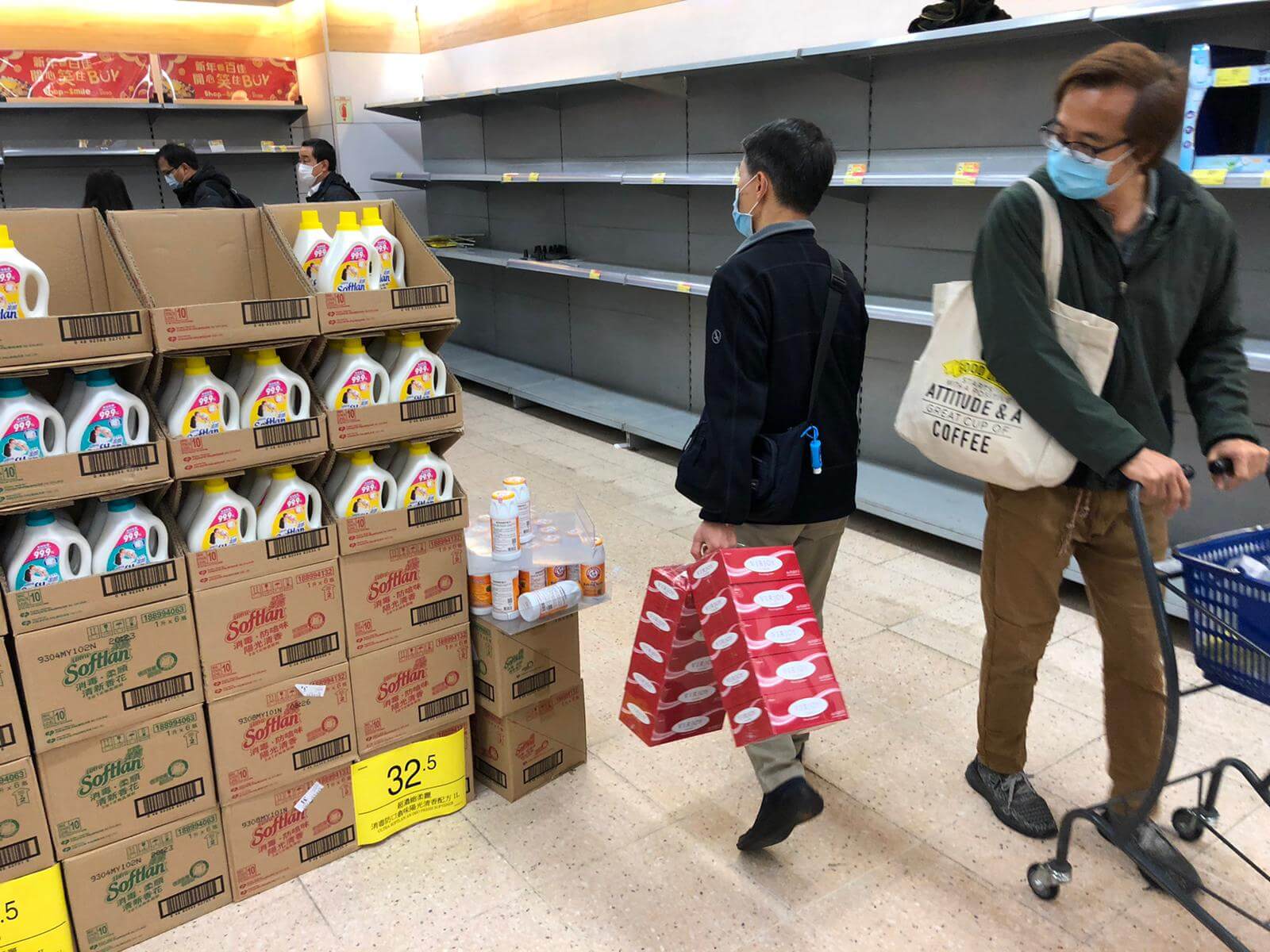 Panic buying started after the rumours spread on WhatsApp stating that the factories in mainland China will stop working, meaning there will be a shortage of toilet paper in Hong Kong.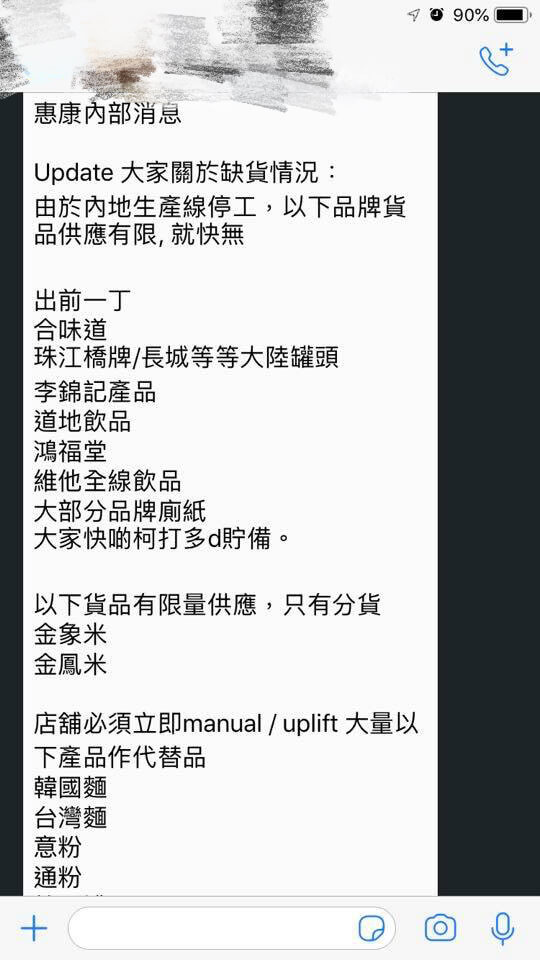 The posts which started to spread on February 5, were credited to an anonymous inner source from Wellcome, one of the biggest supermarkets in Hong Kong. Wellcome dispelled the rumours the same day, saying that no such worries were needed since the factories in the mainland are still supplying toilet paper regularly. 
On the same night, the Hong Kong government has confirmed that there will be no shortage of major supplies such as food products. They also said that there was no need for the public to panic and called the rumour mongers were with "evil intentions."
Olivia Cruz is a domestic helper who has worked in City One Shatin for seven years. Carrying two packs (16 rolls) of toilet paper outside Parknshop, she said that her employer told her to buy as much as possible.
"My employer is always browsing in social media, that is where he got the news," Ms. Cruz said.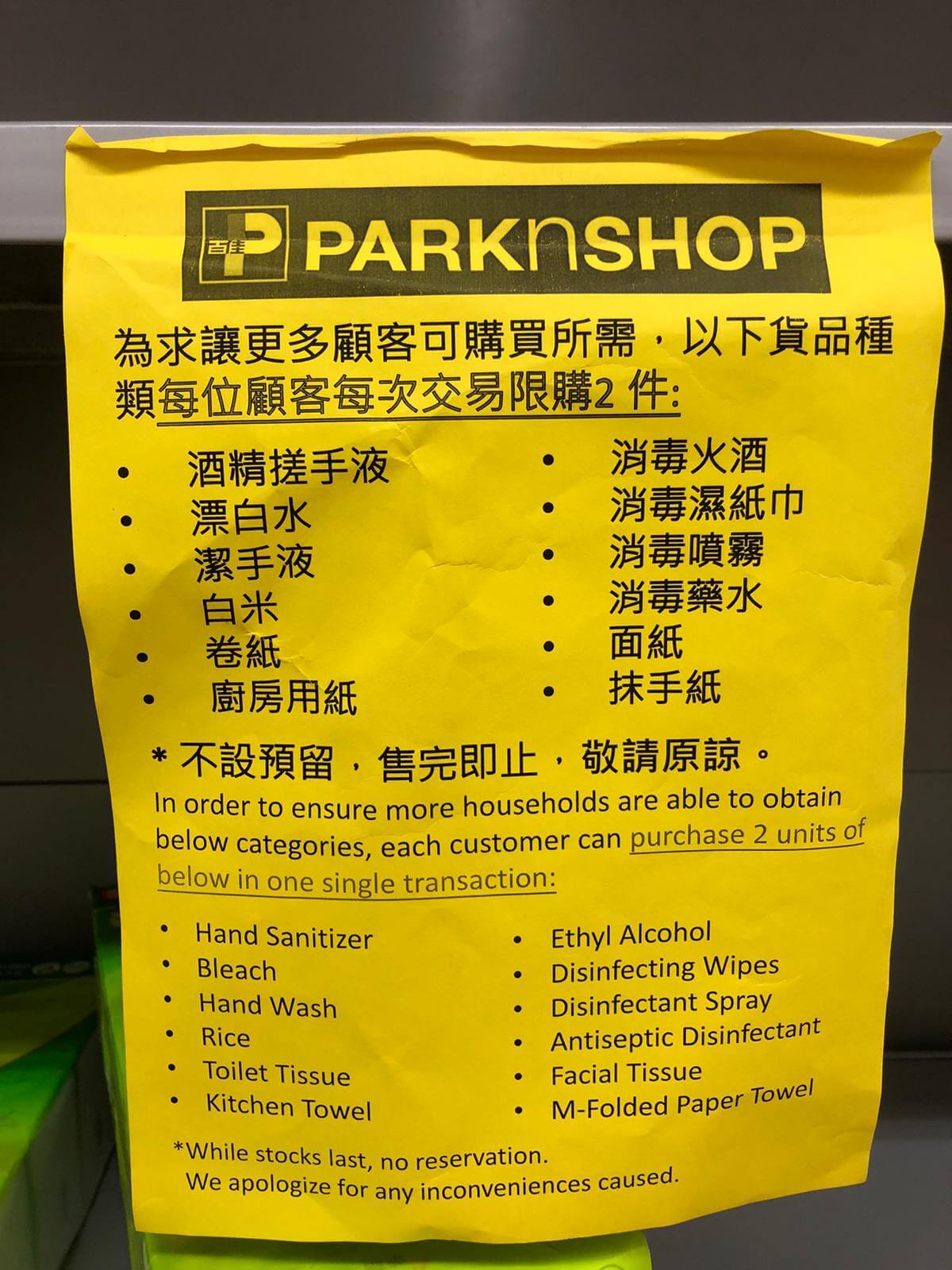 The supermarket came up with a policy that each customer can only purchase up to two units of specific supplies. Not only toilet paper, rice, ethyl alcohol, and hand wash are also in the restriction lists. 
According to Winnie Ip, a shop assistant in the supermarket, said that the supermarket came up with this policy because some customers bought too much.
"Before the restriction, some people bought dozens of packs per time but people after them cannot get any," Ms. Ip said. 
For some, joining the snapping-up was not the choice. Daniel Chan, a resident of City One Shatin thinks that there would not be a shortage of toilet paper if people would buy only as much as they need.
"It wasn't like this 17 years ago when the SARS was spreading. I don't understand why people nowadays do that, it causes troubles to many people's lives," Mr. Chan said.