Online becomes the main channel for buying masks
By: Hong-shun Wong

Edited by: Sunny Sun

2020-02-19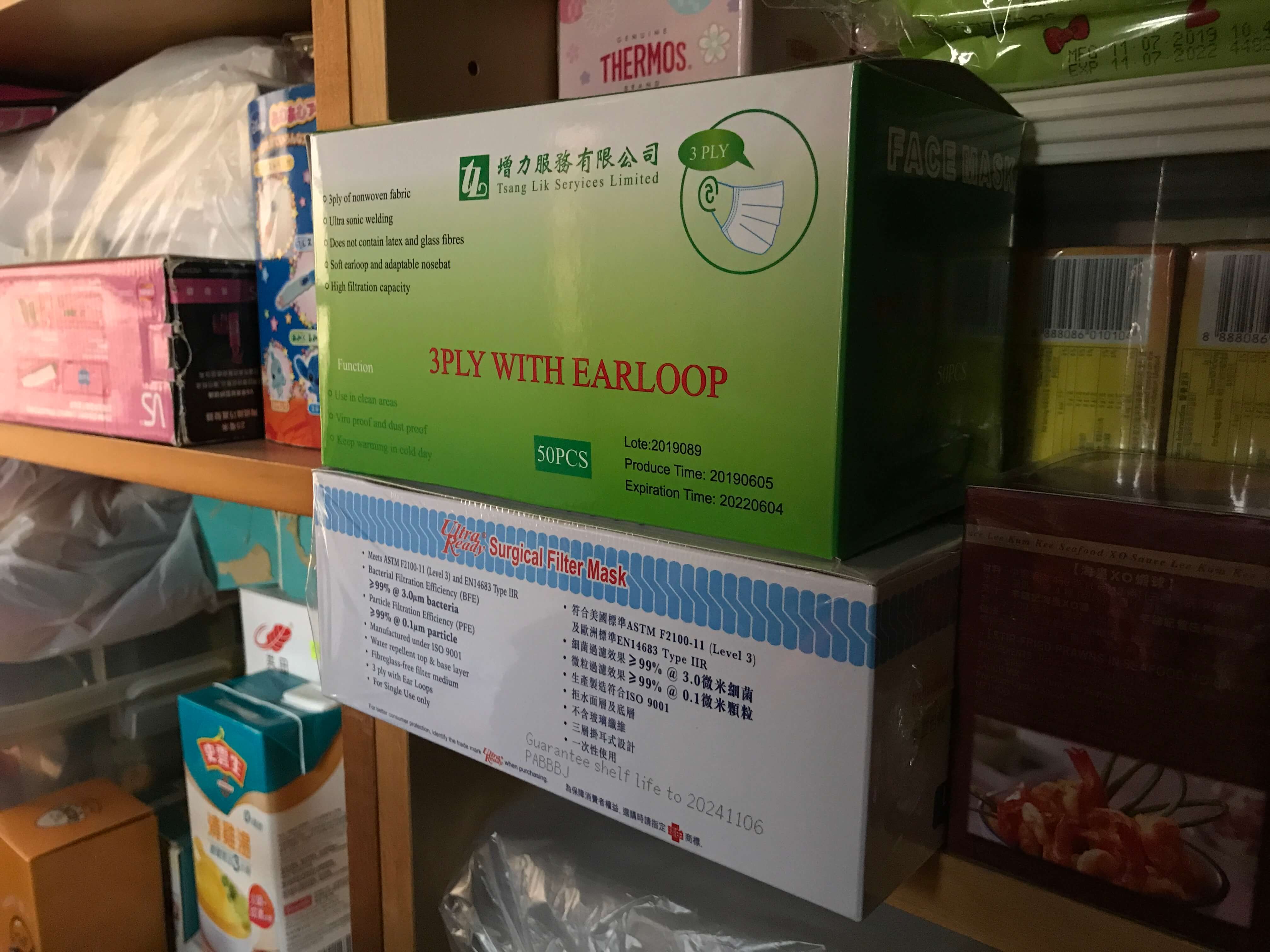 HONG KONG- Browsing masks online at the middle of the night has become a daily route for Jeff Wong, who was trapped at home due to the Wuhan coronavirus.
Buying hygiene products is now on the top of his priority, since there are 62 cases of coronavirus diagnosed until February 19. 
Having limited storage of masks at home, Mr Wong can only purchase for extra masks --- but he found it difficult to do so, as the whole city is in panic.
Influenced by the plague of SARS in 2003, Hong Kong people have been aware of epidemic prevention and started to buy hygiene products like medical masks since the start of January. A panic-buying spree for medical products even led to the shortage of masks, resulting in a dramatic rise in the price.
Citizens have to search online for cheaper masks and restock information. Social media is one of the major channels for suppliers and stores to release information on the restock situation. Checking the Facebook pages of Watsons and Mannings has become a must-do event for Mr Wong everyday.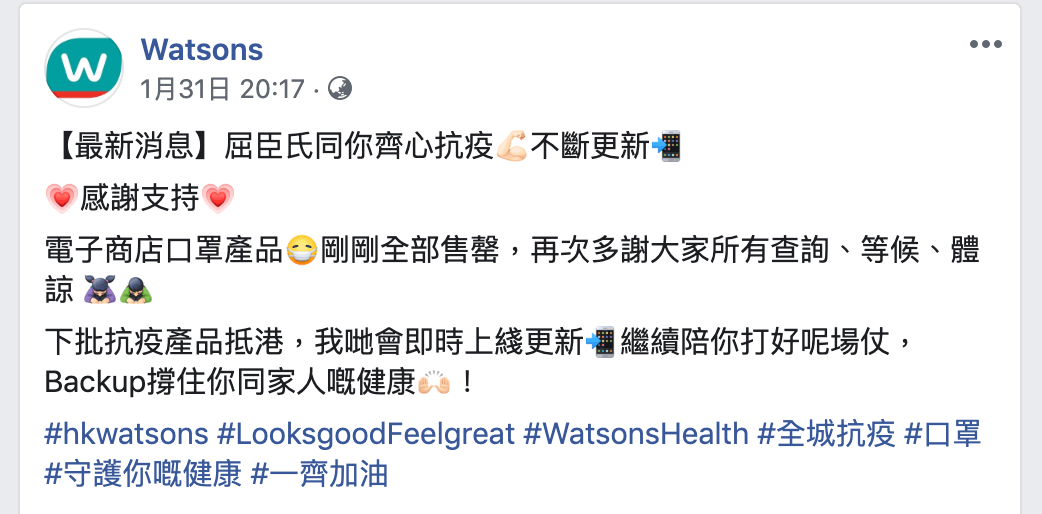 According to the Consumer Council, the price of one N95 masks goes up to HKD $78 in some local drug stores. In comparison, the cheapest price for a box of 20 N95 masks is only sold for HKD $154 on the HKTVmall, a local online shopping platform. 
"The price is more reasonable online, but the supply is still unstable." Mr Wong says. "The products would be sold out in a minute after it's restocked because there are too many people who want it."
In order to purchase masks, Mr Wong not only keeps an eye on local websites, but also supplies from overseas mask processors through Amazon or eBay.
"I have to stay up late to wait for the updated information on the foreign website considering the time difference," said Mr Wong, "Till daytime, I check local websites for the storage of masks."
He successfully ordered some face masks online last week. But still, he is keen on ordering more under the buying frenzy.
"I hope that I can buy as many masks as possible." He says, "So that I can give the extra ones to others who can't afford a mask."