Hong Kong Pet Show promotes love and respect for animals
By: Bella Ding

Edited by: REN Ziyi David

2022-09-23
The Hong Kong Pet Show 2022 began on Thursday at the Convention and Exhibition Centre. More than 500 exhibitors have participated in this four-day Pet Show, showcasing over 1,000 brands of pet food, supplies, and services from around the world.
In addition to merchandising, there are also pet pageants, dog obedience demonstrations and charity talks at the venue. Tickets cost HK$30 per person, the same for adults and children, and can be purchased both online and at the counter.
Pet owners can bring one pet each but the animal must either be on a leash or in a stroller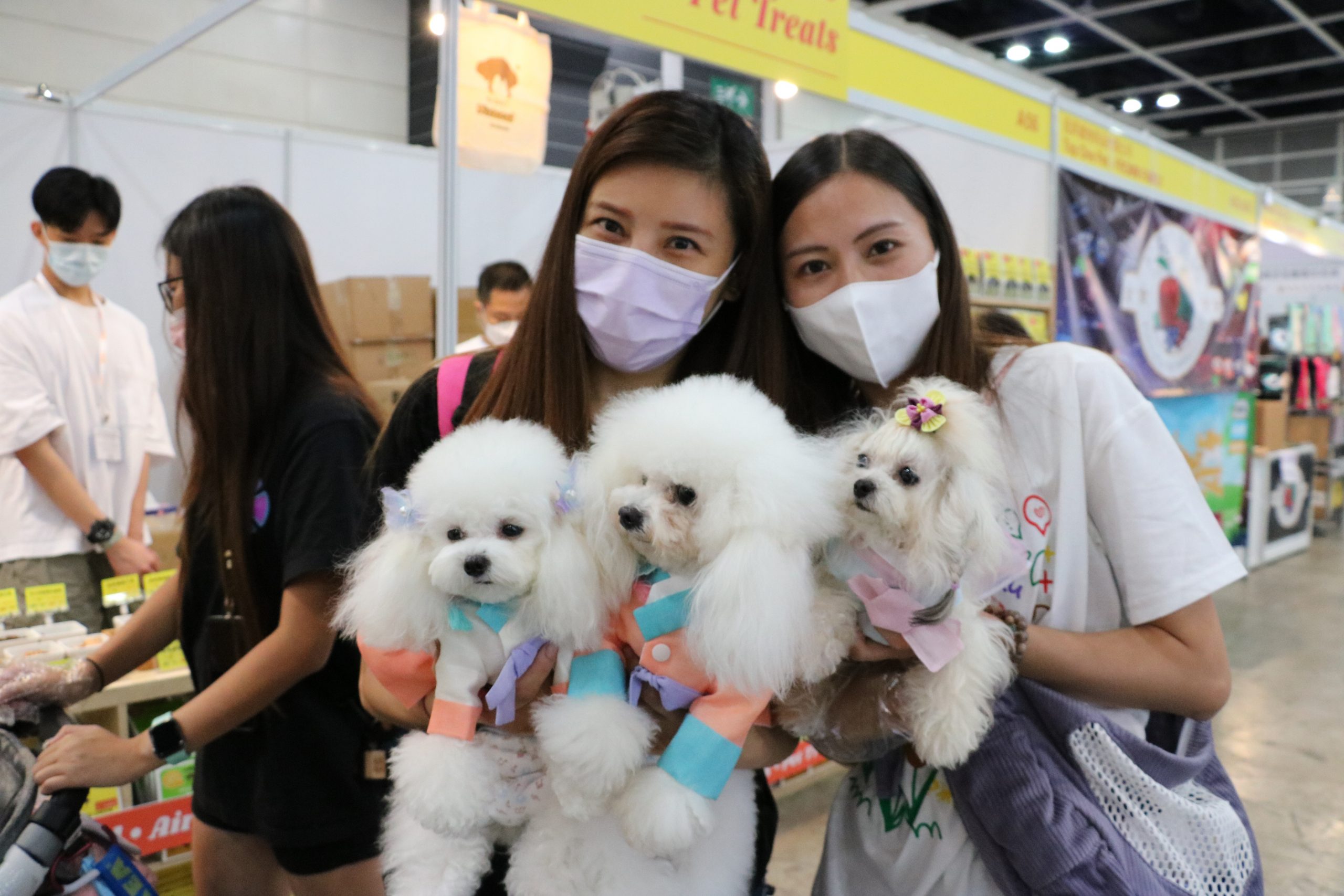 Carl Wong, Director of Hong Kong Pet Show 2022, said he hoped the show can promote products as well as foster people's understanding of pets as part of the family through lectures and sharing.
Some people abandon their pets because of economic problems, especially during the pandemic, according to the Society for the Prevention of Cruelty to Animals (SPCA) of Hong Kong. 78% of the surveyed 777 adult Hong Kong residents said their household income has dropped since the outbreak and 52% claimed they would reduce their expenses besides buying necessities, according to Credit Institution TransUnion's statistics.
"I spend HK$6000 to HK$7000 every month on my dogs," said Shada Shum, a visitor who raises two Bichon Frises. "A single pet grooming session can cost around HK$500."
Shum said although her financial situation has been affected by the epidemic, she still takes good care of her pets because they are precious family members and her companions in times of trouble.
Apart from cats and dogs, many pet owners in China, especially those in their 20s, prefer exotic animals such as lizards or snakes according to China Pet Consumer White Paper 2021 by iResearch.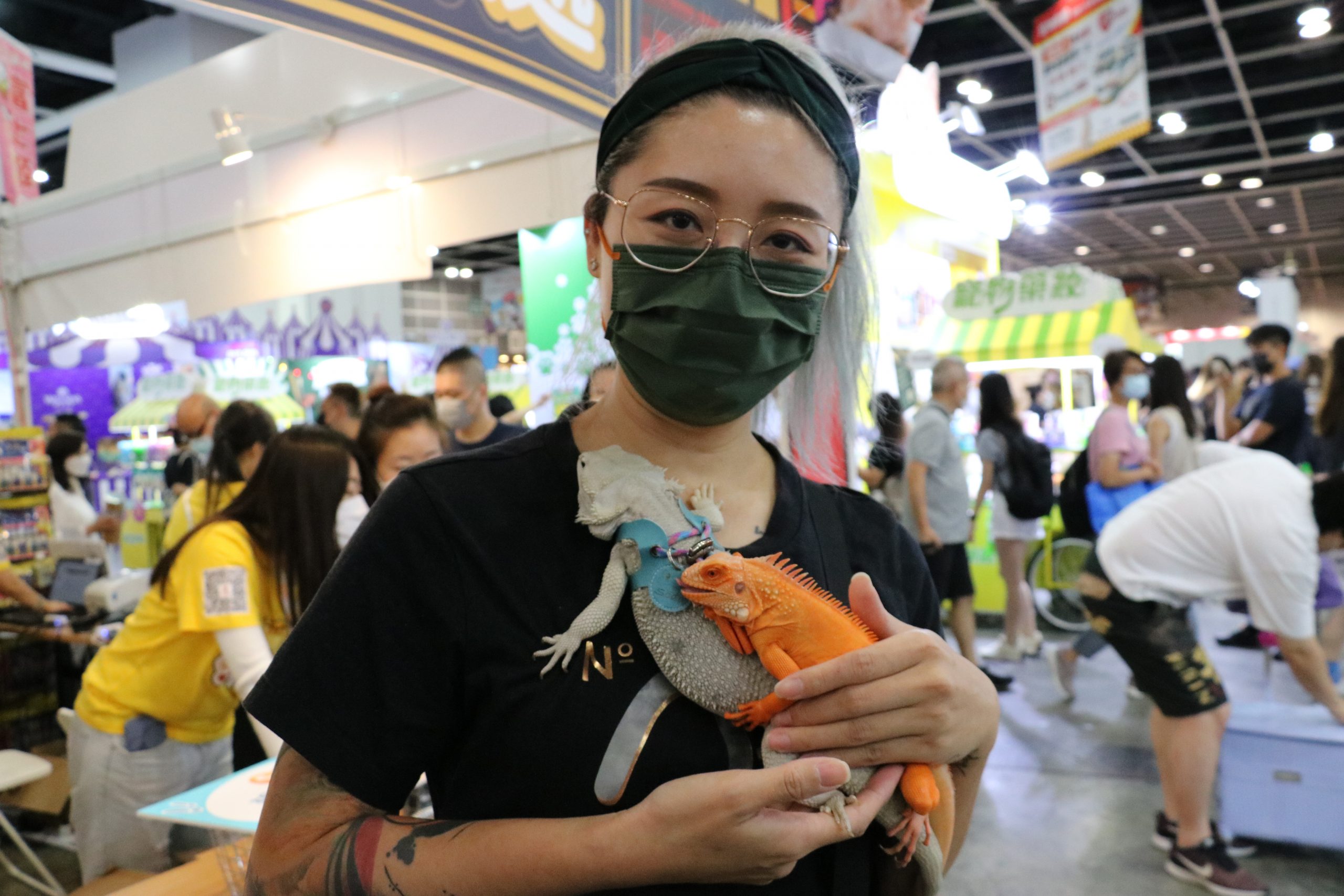 However, keeping exotic pets such as a chameleon requires adequate knowledge and special care.
Anna, a lizard owner who did not want to reveal her surname at the Pet Show, said that she learned about her pet's habits and dietary needs on YouTube before adopting the animal. For example, she prepared a large vivarium and an UVB full spectrum lamp for calcium absorption.
"There is a lot to learn. I think I need more information rather than just learning from YouTube," Anna said.
In Hong Kong, pet shops are often the first source of information for pet owners, but veterinarians have found that some pet shops may provide the wrong advice, as revealed by ADM Capital Foundation, an environmental conservation organisation in America.
There is also a shortage of medical resources for exotic pets in Hong Kong. Tai Wai Small Animal and Exotic Hospital is the only local facility providing 24-hour emergency service for exotic pets but it can be hard to make an appointment.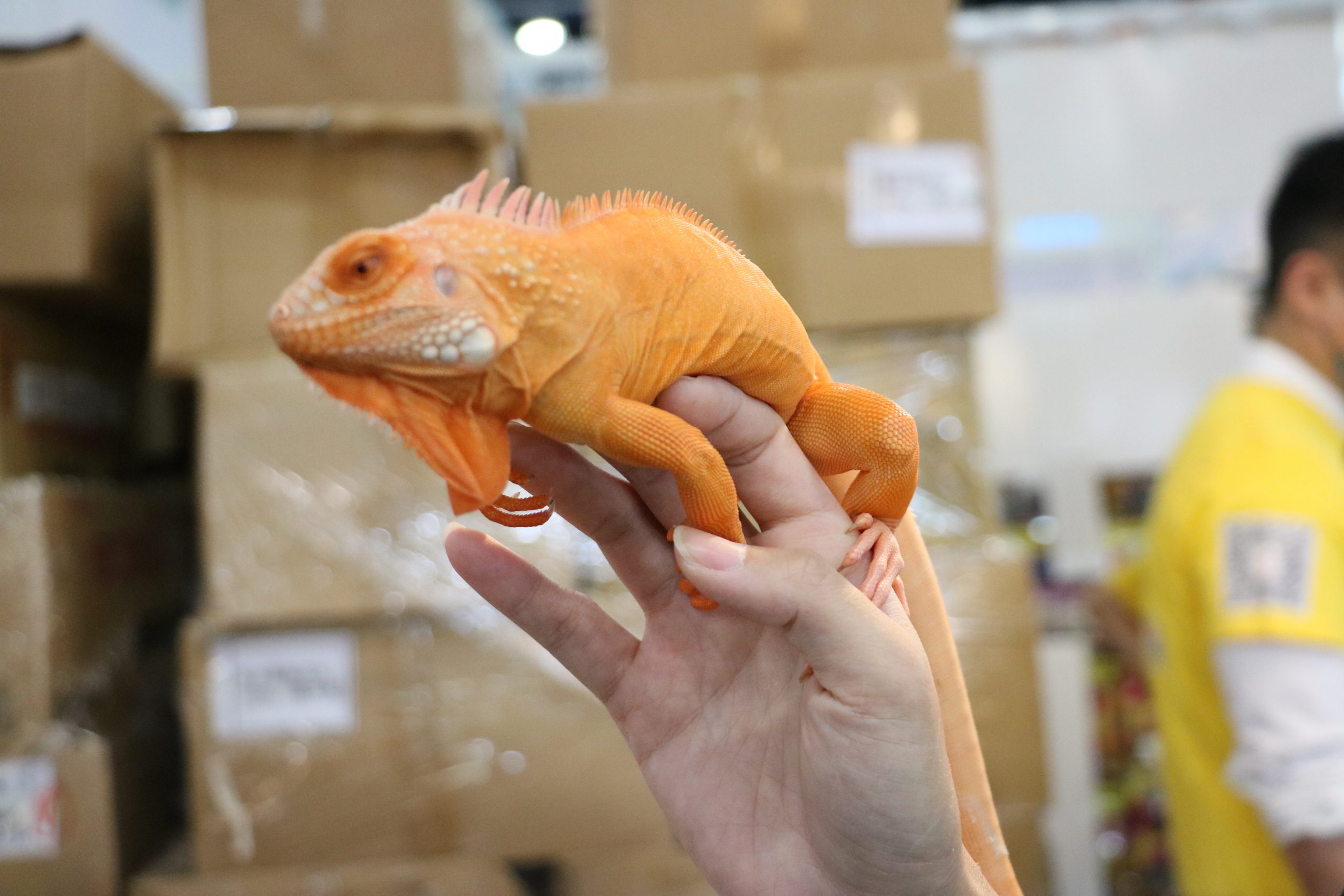 "Most abandonment is due to a lack of knowledge or diminished enthusiasm for breeding amphibians and reptiles," said Kestrel Lam, communication officer of Hong Kong Society of Herpetology Foundation, "and that is why we want to join the Pet Show, to educate exotic pet owners and provide help."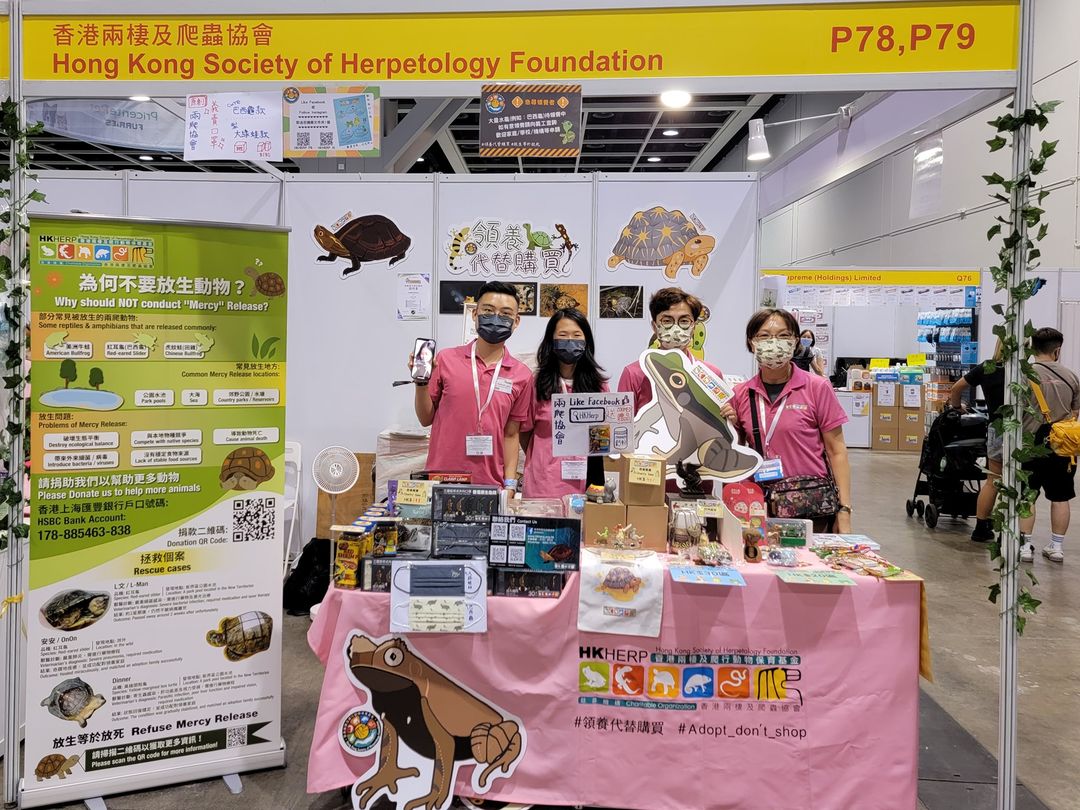 On this Saturday and Sunday, HK HERP will give lessons on herpetology and the significance of being a responsible pet owner at the Pet Show.
"Animals are our family members and we should always be together," said Linda Chow, a volunteer at the Pet Show.