Free at last: Hong Kong to scrap hotel quarantine from Monday
By: Nick Yang、Kate Zhang

Edited by: Summer Li

2022-09-23
Hong Kong announced on Friday it will end the hotel quarantine for all arrivals from next Monday, a long awaited move after an over two-year period of tough pandemic control amid Covid-19.
"We will give Hong Kong the greatest space to connect with the world, give society the greatest economic impetus, reduce inconvenience for those who come to Hong Kong and not retrace our steps," Chief Executive John Lee Ka-chiu said at a press briefing on Friday.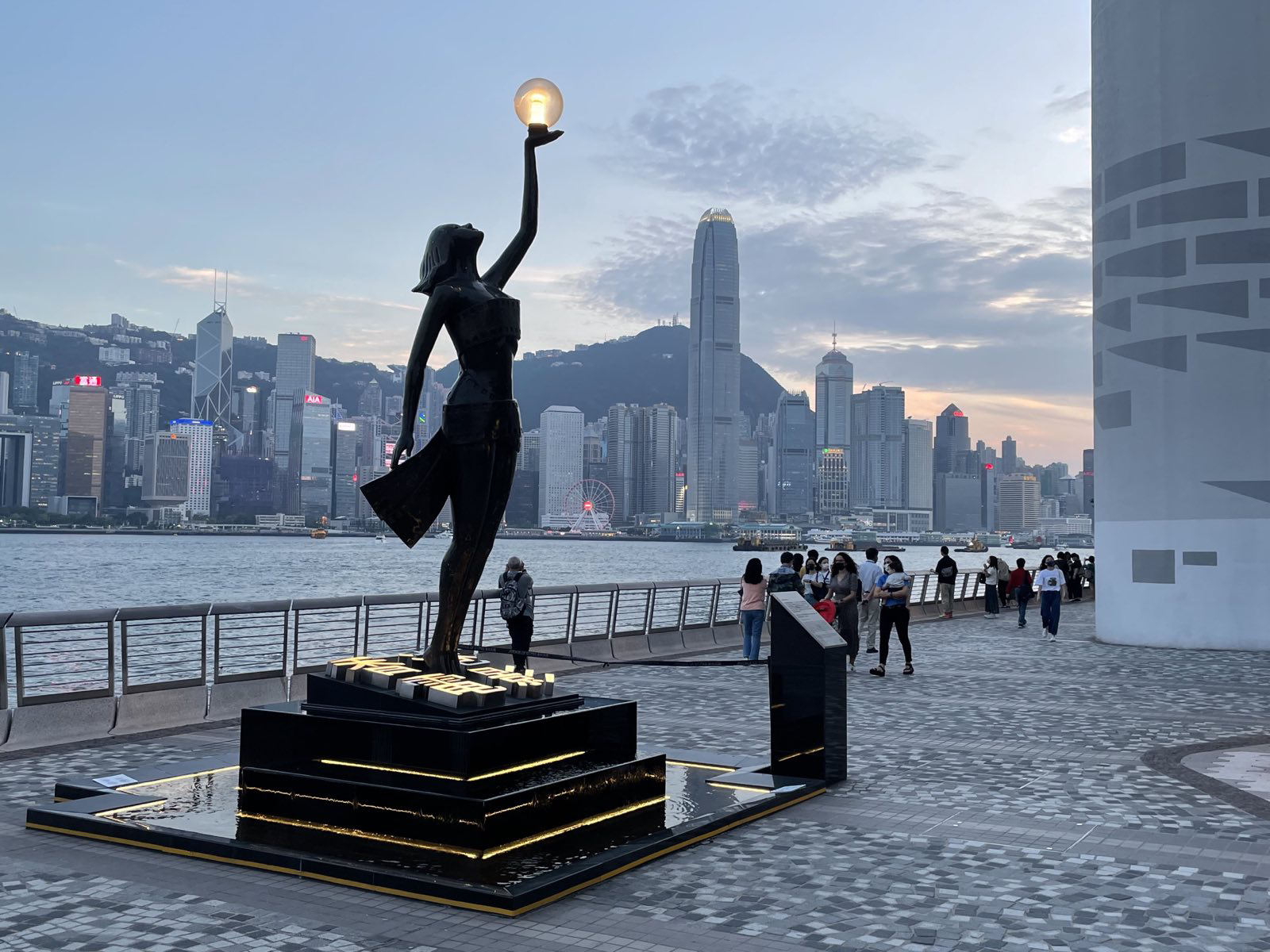 The new policy changes the quarantine period from "3+4" to "0+3". The mandatory hotel isolation scheme is cancelled. Starting next Monday, inbound travellers will only need to undergo three-day medical surveillance in their home place or hotel.
The pre-departure PCR test requirement will also be replaced by a rapid antigen test within 24 hours of departure.
"I am very happy that the government has eventually changed the policy, and life is finally back to normal," said Xu Jilin, 22, a student from mainland China at the University of Hong Kong. He has already booked a flight to Thailand for the upcoming winter break after seeing the government's moves in lifting travel restrictions.
Yoyo Li, 35, is planning for her next trip abroad right after the announcement was released. She just came back from a vacation in Japan early this month.
"I couldn't resist travelling when the 3+4 policy was announced last month," she said. "Now that there is no longer a need for mandatory quarantine, I'm going to compensate for my lost vacation."
Oversea travellers used to face a 21-day hotel quarantine - among the world's longest- after they arrived in Hong Kong. The policy was in place for more than a year until this February.
The quarantine period was once shortened to "3+4" days on August 12, for which visitors were required to stay in the designated quarantine hotels for three days and another four days of "medical surveillance" at home.
Frederick Ma Si-hang, former Secretary of the Commerce and Economic Development Council said at a show on Commercial Radio that Hong Kong's role as a global finance hub was seriously challenged by the epidemic prevention policies.
According to the Global Financial Centre Index announced today, Singapore has overtaken Hong Kong to become Asia's top financial centre.
"The new scheme will attract more visitors, especially business visitors to Hong Kong," said Billy Mak Sui-choi, Associate Professor at the Department of Finance and Decision Sciences at Hong Kong Baptist University. "If we can restore the tourism industry a bit, it will help the economy a lot."
Under the new policy, unvaccinated Hong Kong residents will also also be allowed to come back to the city. But they still need to be fully vaccinated if they want to obtain a vaccine pass, a certification to enter premises such as restaurants and bars.
Two schemes for people from mainland China and Macau to visit the city, namely "Return2hk" and "Come2hk" will also provide unlimited access to applicants starting next week.