How Overseas Chinese students react to the coronavirus outbreak?
By: Jay Ganglani、Mark Chen

Edited by: BellaHuang

2020-04-08
Two weeks before starting university in February, Nathan Ng was walking to church on an overcast Sunday morning. On his way, he saw a middle-aged Caucasian woman, with her young daughter, staring at him. Both then pointed and muttered foul language directed at him and two other Chinese people on the same street. 
He chose to ignore them and continued walking to church. 
Since the start of the coronavirus outbreak in China, there has been an increasing number of reports of discrimination against Chinese people around the world. In one case, Jonathan Mok, a 23-year-old Singaporean of Chinese descent studying in London, suffered facial injuries in a "racially aggravated assault." 
"I was scared whenever I stepped out of my house. I wasn't sure how people would react and behave towards me because of everything that has happened in China and the rest of the world," says Mr Ng. 
Nathan Ng, a Chinese student at the Swinburne University of Technology in Melbourne, has gone through issues of anxiety during the coronavirus pandemic. 
According to the Australian Government's Department of Health, the nation has over 2,300 confirmed cases of the coronavirus and eight reported deaths, as of March 25.  
During the same journey to church, while Mr Ng was crossing the road, he saw an elderly man in his early 60s coughing. He initially thought the cough was exaggerated due to his presence. However, as he looks back at the incident today, he thinks it was just a regular cough and regrets the anger he felt at the time. 
Following the incident, however, he nearly began to tear up.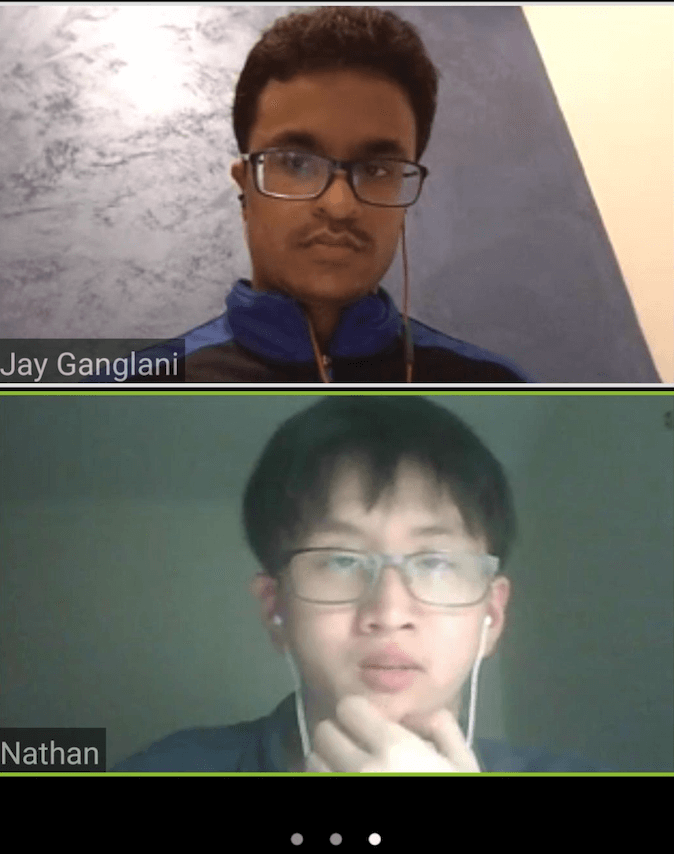 "I don't think much about what happened now, but it definitely had an effect on me at the time," said Mr Ng. 
Since heading back to university in early March, things have improved for Nathan. He attributes feeling better to support from close friends and family, especially his mother, who has been a strong pillar of support for him during such a predicament. 
"My mother has always been vocal in expressing her views, but she was also equally supportive when I told her about these two incidents," Mr Ng said. 
Outside China, Europe is one of the most hard-hit areas during the pandemic, with over 23,000 confirmed cases so far, according to the European Centre for Disease Prevention and Control. 
Some Chinese students studying abroad have come under pressure from their families to head back home.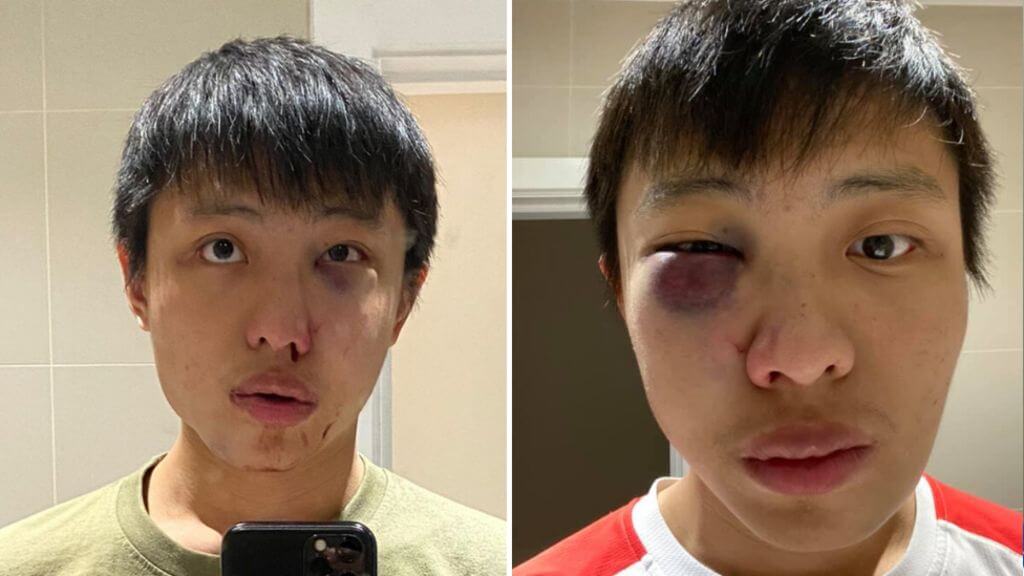 Qian Jianyuan, a Chinese student on exchange in Amsterdam, said that most people in the Netherlands have continued to live a normal life, except for those that have been diagnosed. However, his anxious mother far away in mainland China has been urging him to take care of himself, while he holds a fairly calm attitude. 
"I think she's almost been brainwashed by the media. She completely believes whatever is on Jinri Toutiao," he said. Jinri Toutiao is a Chinese news aggregator site that has over 100 million daily active users. 
"There are seven cases in the Netherlands. It's spreading fast. Americans have been snatching up toilet paper. You'd better store enough as well," his mother texted him on Wechat on March 1. 
Mr Qian disagreed with panic buying because people who purchase more than necessary would leave nothing for those truly in need. He noticed that rice at a nearby Chinese supermarket has been sold out for days. 
Eventually, he gave in to his mum's requests and bought enough toilet paper for the next four months, which would last for the rest of the semester. The number of confirmed coronavirus cases in the Netherlands has risen to 6,412, as of March 25, according to the National Institute for Public Health and Environment in the Netherlands. 
"I'll be staying indoors for a while and cut down on socializing," he said. 
Over in the United States of America, Wang Su is a Chinese student at the University of Virginia. He has been taking the coronavirus more seriously after the US saw more confirmed cases, and denied entries to those that had been to China in the past 14 days. 
"At first, I felt that the coronavirus would just spread across China, and I was focusing on the situation there, but later I knew that there would be a risk of an international outbreak," said Wang Su.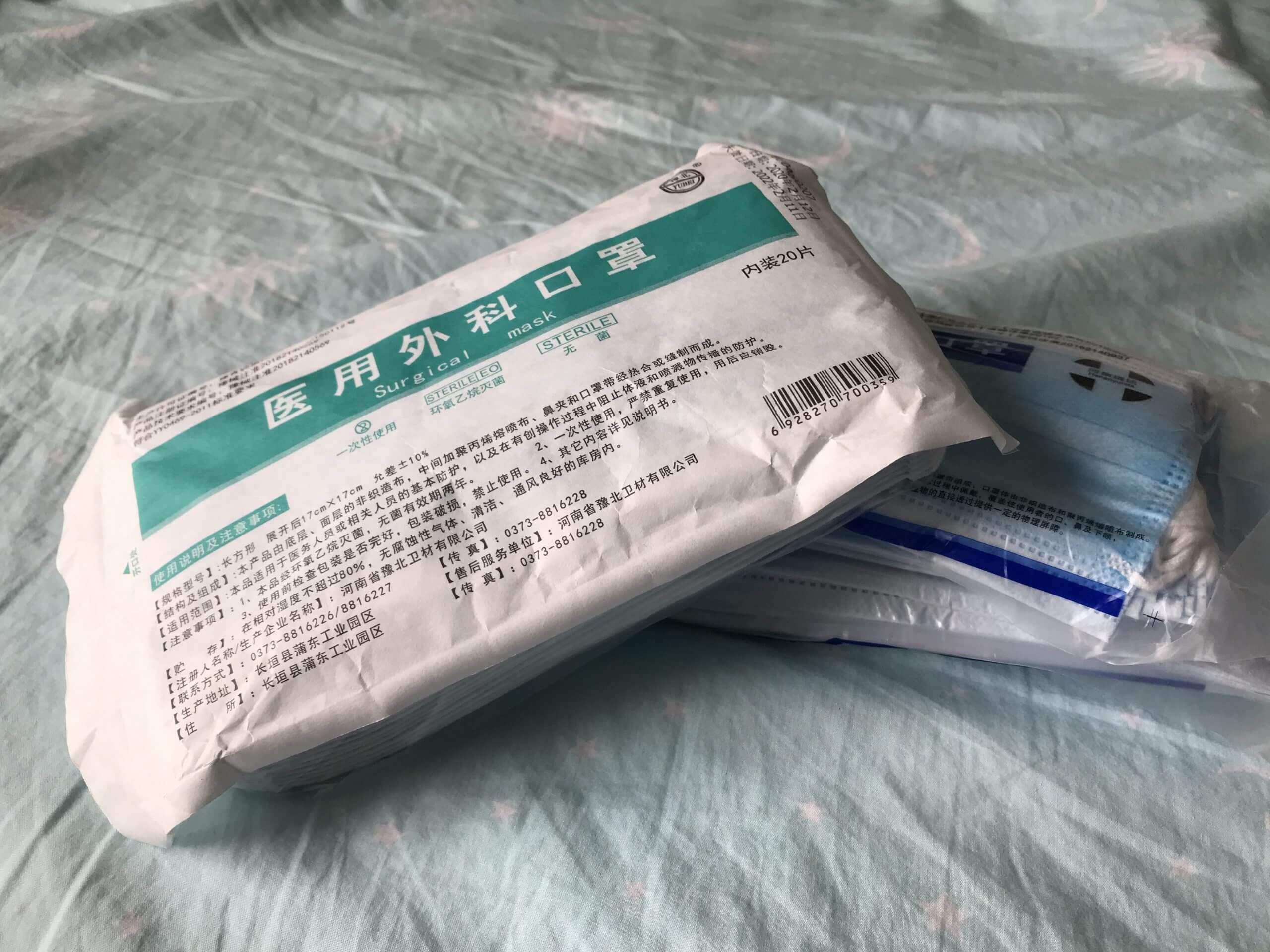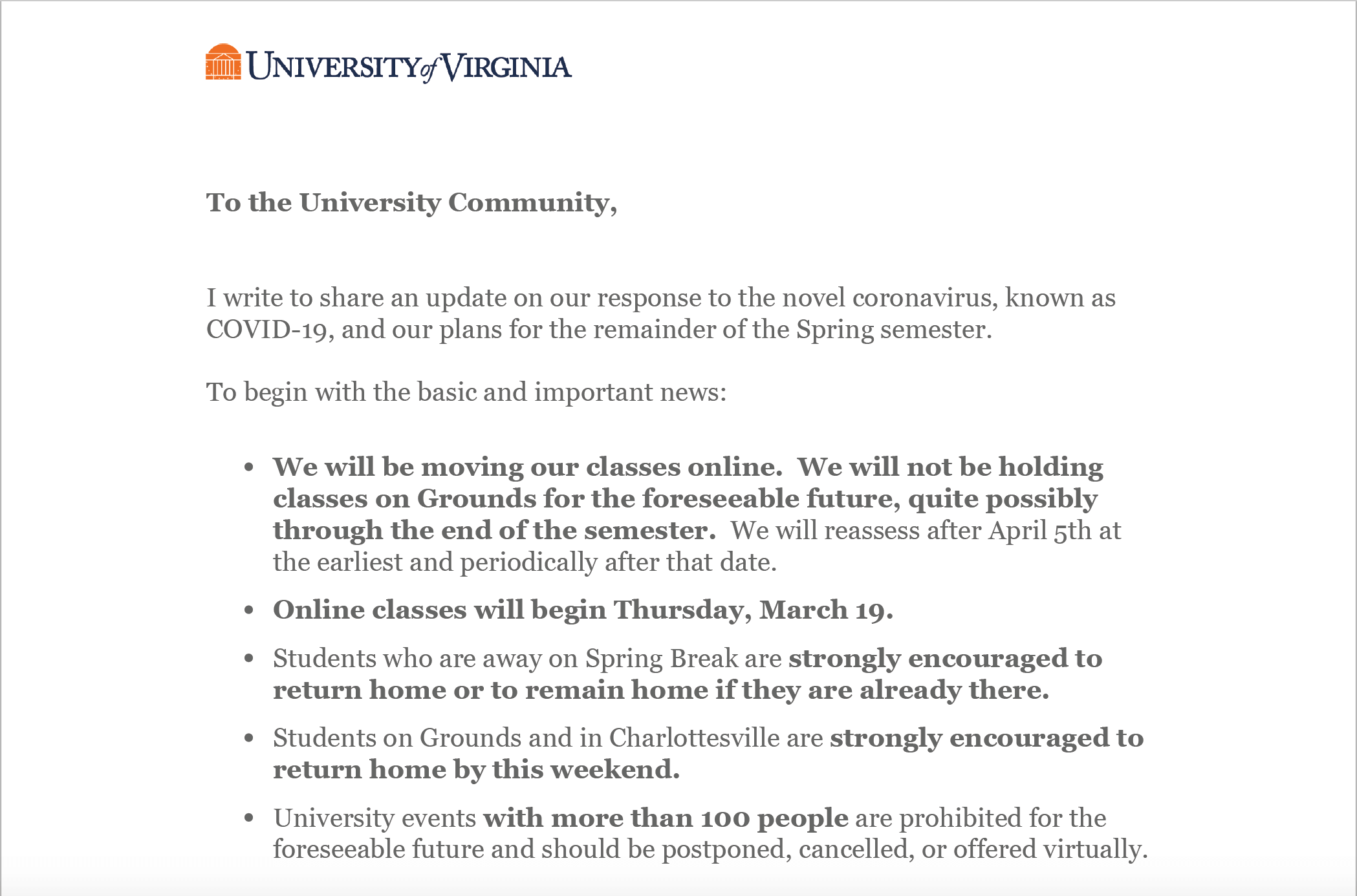 Hearing that masks had been sold out in physical stores, he and his roommate decided to purchase 100 surgical masks from eBay in late February. 
"We found the cheapest ones, about US$0.6 each. My parents delivered some to me as well, but they are still on their way," he said on March 10. 
However, he mentioned the pressure of wearing masks outdoors.
"Barely anyone wears them. I just don't want to stick out, and people might stay away from me," he explained. 
Mr Wang cancelled his train ride to Washington during Spring break after three confirmed coronavirus cases were reported by state officials on March 5 in Maryland, the state bordering Virginia and Washington.
"It was then when I noticed that things were kind of getting serious," he says.
Mr Wang noticed that some Chinese students at the University of Virginia were writing letters to school officials in the hope of cancelling on-campus classes. The University announced a decision to switch to online classes in an email on March 11.
"My feelings toward the coronavirus changed from staying outside of the game to knowing that the virus is getting closer and closer," he said.