Civil Human Right Front demands release of 12 detained protesters and freedom of assembly
By: CHAN Sze Ching

Edited by: Cynthia Lin、Mark Chen

2020-10-12
Civil Human Right Front's proposal to demand the release of 12 anti-extradition bill protesters detained in Shenzhen was met with an objection letter from the police on Sep 25.
The police mentioned that past parades held by CHRF usually turned into violence that damaged buildings and hurt people, citing also from the current social distancing rules that public gatherings of more than four people are not allowed.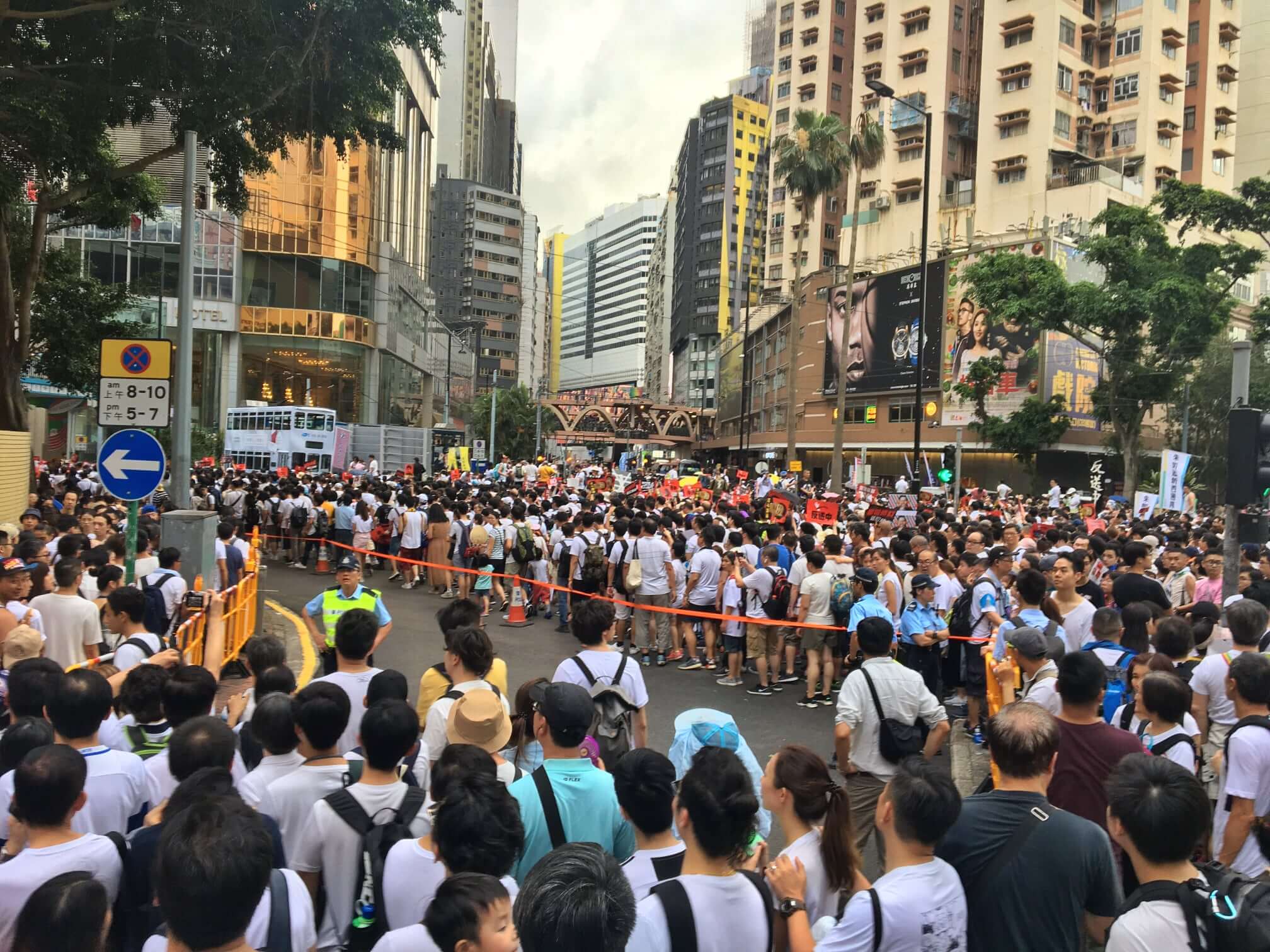 "Commissioner of Police believes that it is necessary to oppose the protest, so as to maintain public safety, public order and protect others rights and freedom," the letter of objection read.
Upon the decision of the police, parade convenor Jimmy Sham Tsz-kit replied that the police have exhausted all their powers to prohibit the holding of parades and assemblies. The two sides held a meeting on Sep 24 on details of the protest.
"The meeting only took 15 minutes. I could not feel any sincerity from the police," said Mr Sham.
"Hong Kong has not had a legal parade for seven months since February," Mr Sham said. "Freedom of assembly is the right of Hong Kong people but it has been severely exploited these days."
CHRF later announced on social media that they would appeal against the decision.
Chan Ngai-chung, an anti-government Hong Kong citizen, said that the action of police is not surprising. He said, since social unrest occurred last year, the government has started to limit the freedom of assembly and speech, and most demonstrations have been restricted or prohibited.
"This is expected but doesn't mean it is right, for a democratic society, freedom of assembly is essential," Mr Chan said.
Chan Kwok-cheong, supporter of police, said that the police are responsible to maintain social order and public safety. He believed that it is understandable to ban the rally as some protesters might disrupt social security.
"Since Hong Kong is a capital of rule of law, we should weigh between freedom of speech and obeying the law. People can only enjoy the freedom when compliance of the law is premised," Mr Chan said.
Last year, the police also rejected the National Day rally proposed by CHRF, on the ground that it threatened public safety. CHRF have tried to challenge the police's rejection, but the appeal board maintained the police decision as they believed brutal actions would happen in the protest according to past experience.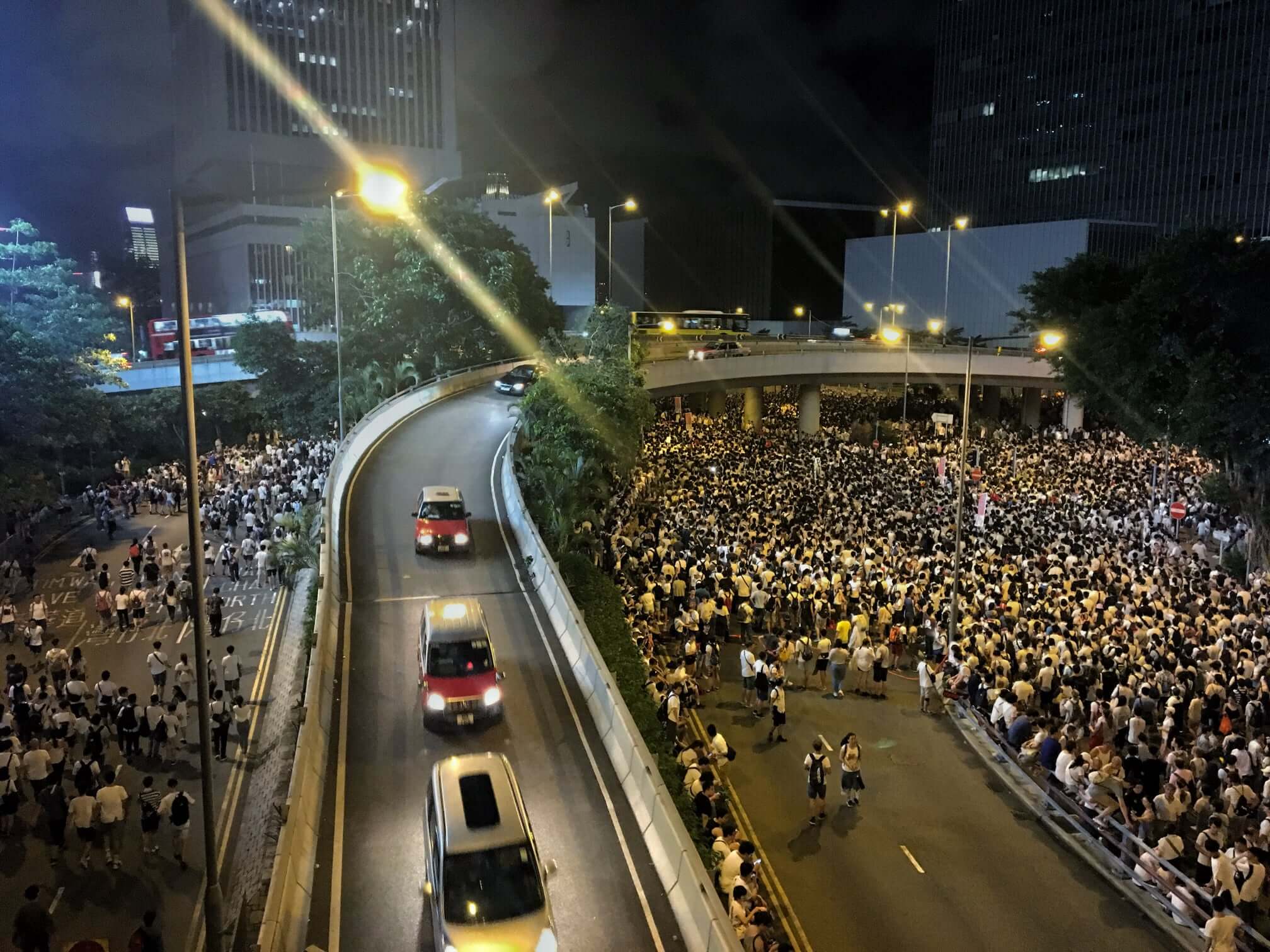 Mr Sham from CHRF said that he wished that Hong Kong people would continue to express their demands in different ways and CHRF would try their best to hold legal assemblies for Hong Kong people.
"On Oct 1, we will put up an ad on Apple Daily. You can cut the ad out from the newspaper and clip it on your body with a nameplate. This shows that Hong Kong people still look forward to speaking out, and shows our attention to the 12 siblings," said Mr Sham.