Hong Kong students boycott classes for global Climate Change Strike
By: Katherine Li、Wallis Wang、Rachel Yeo

Edited by: Vimvam Tong、Oasis Li

2019-03-16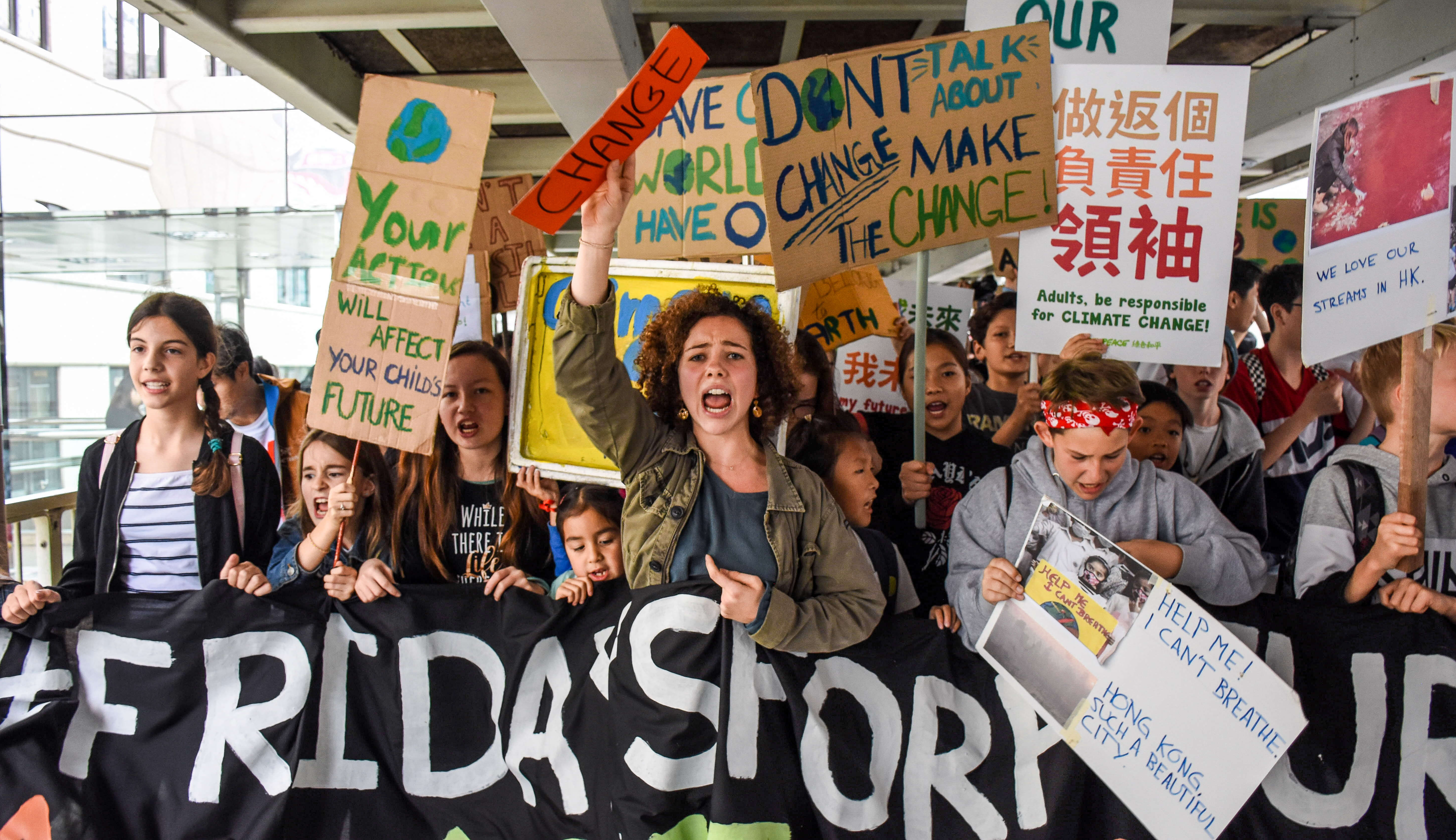 Around 1,000 demonstrators composed mostly of students boycotted classes this Friday in protest against insufficient government policies to combat climate change as part of a global environmentalist movement.
The students handed a letter to representatives of the Environment Bureau and of the Chief Executive, with demanding more renewable energy and establishing youth representatives within the Steering Committee on Climate Change in Hong Kong as the main focus.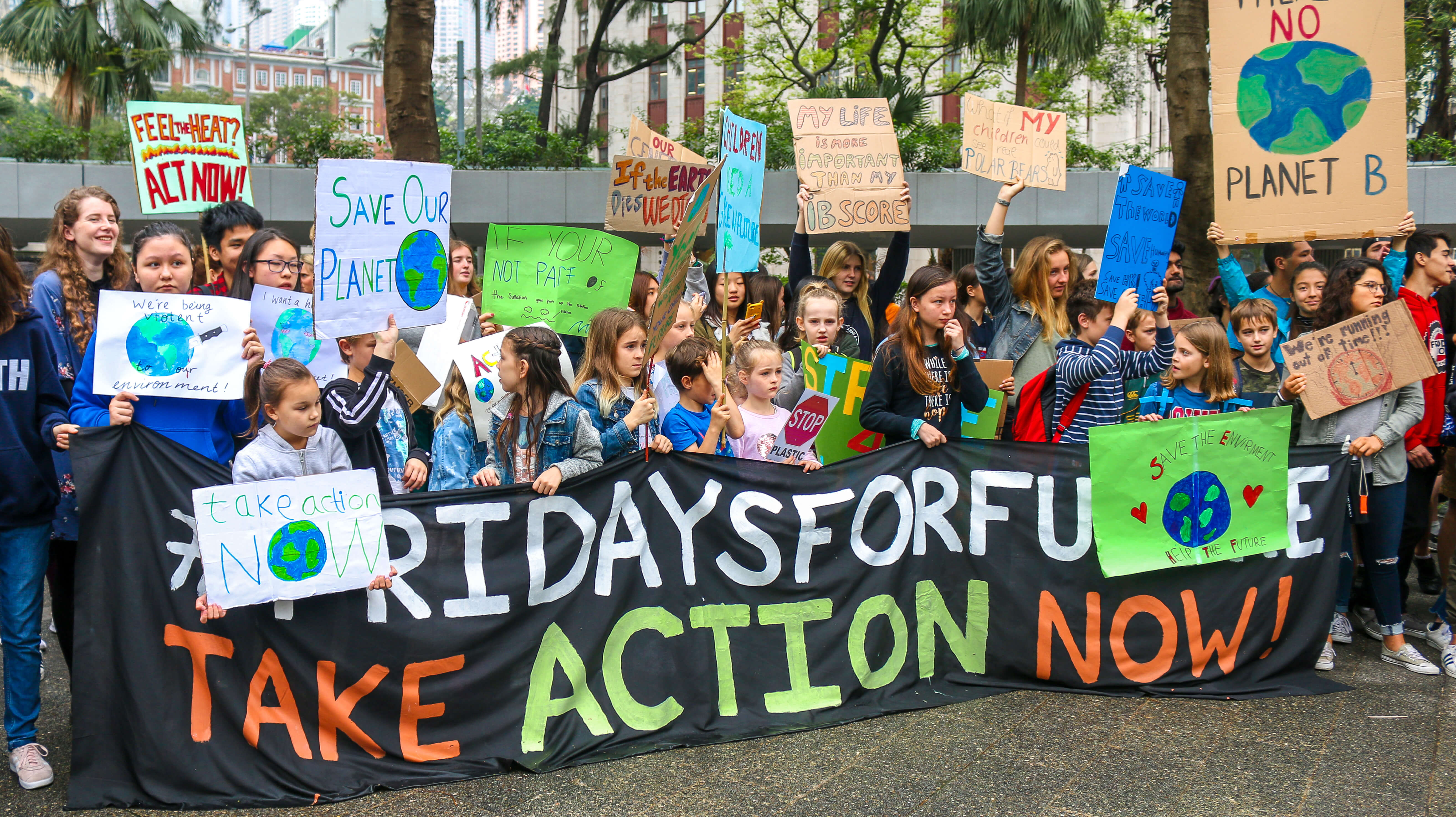 "Hong Kong accounts for so much of the carbon dioxide emissions," said Emily Tarr, a 17 year-old student of Southern Island School who is one of the three organisers of the local Climate Change Strike. "We can see climate change occurring here due to the catastrophical typhoons and the sea levels rising and also the increasing number of hot days, and that is very scary."
Hong Kong is among the more than 100 countries whose youths joined in to set March 15th as a global student strike day. Ms. Tarr gave credit to Greta Thunberg — a 16 year-old student from Sweden who spent many Fridays sitting in front of the government building to demand climate change actions from the government and large corporations — for being their inspiration. Initiated by Ms. Thunberg, the movement called #FridaysForFuture has been spread to Finland, Britain, United States and across the world.
"One of the main things we want is renewable energy, because Hong Kong only has 1% of renewable energy. We want that to happen now, as soon as possible!" said Ms. Tarr.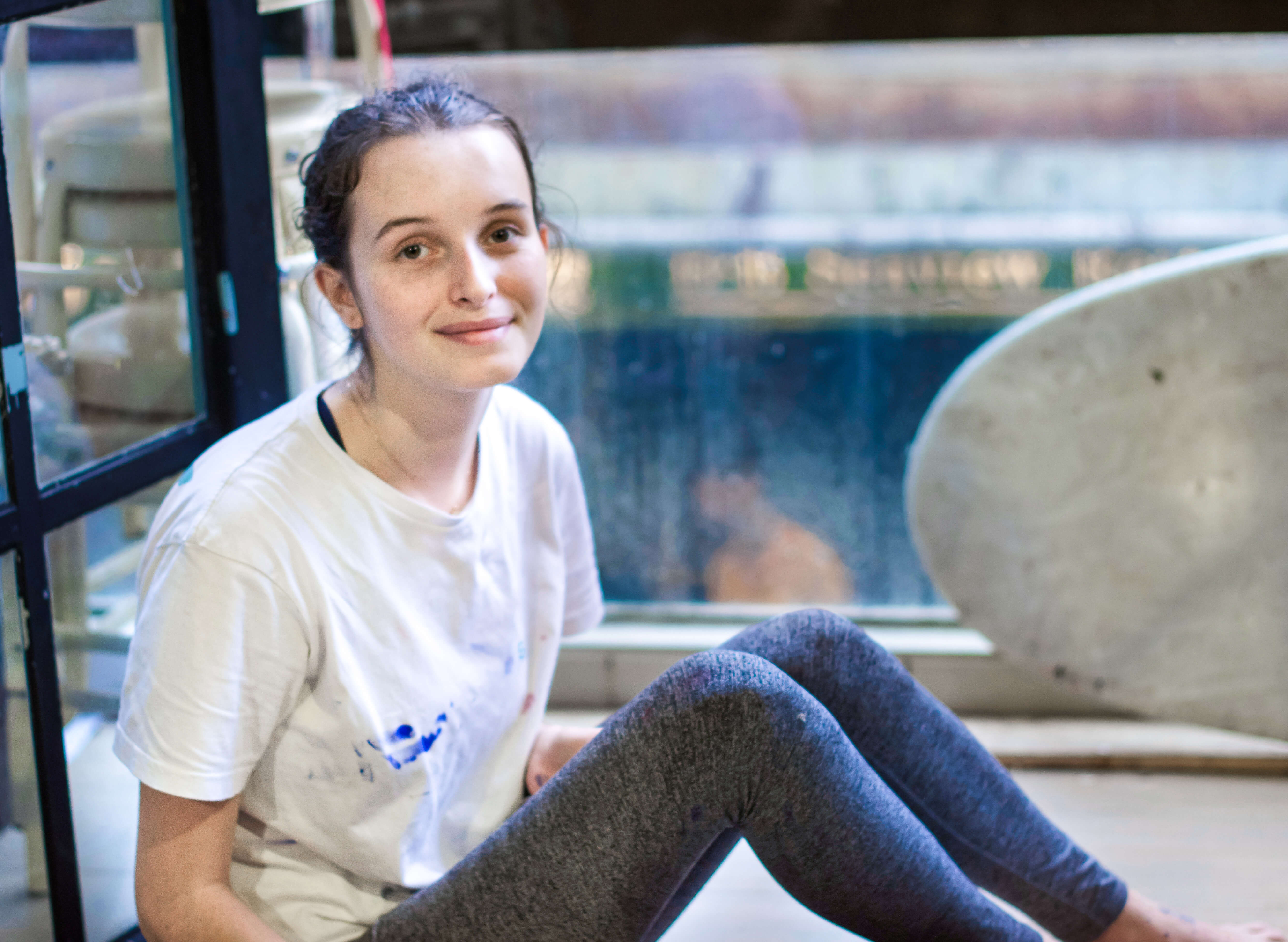 Shouting slogans like "be the solution, not the pollution" and "the seas are rising, so are we", the students marched to the Government Central Offices in Admiralty from Chater Garden.
"Adults always think that children and teenagers don't care about politics and know nothing about it, but the fact that we children need to educate the government about this just shows how little people care," said Arianna, 14 year-old participant from YMCA Christian College.
Displaying the cardboard slogan "Save our Earth", Zara and Emily, both 10-year-old and from Lantau International School, believe that kids of all age should know that this matters, and that the government would be making a huge mistake if they do not take action now since they call this planet home as well.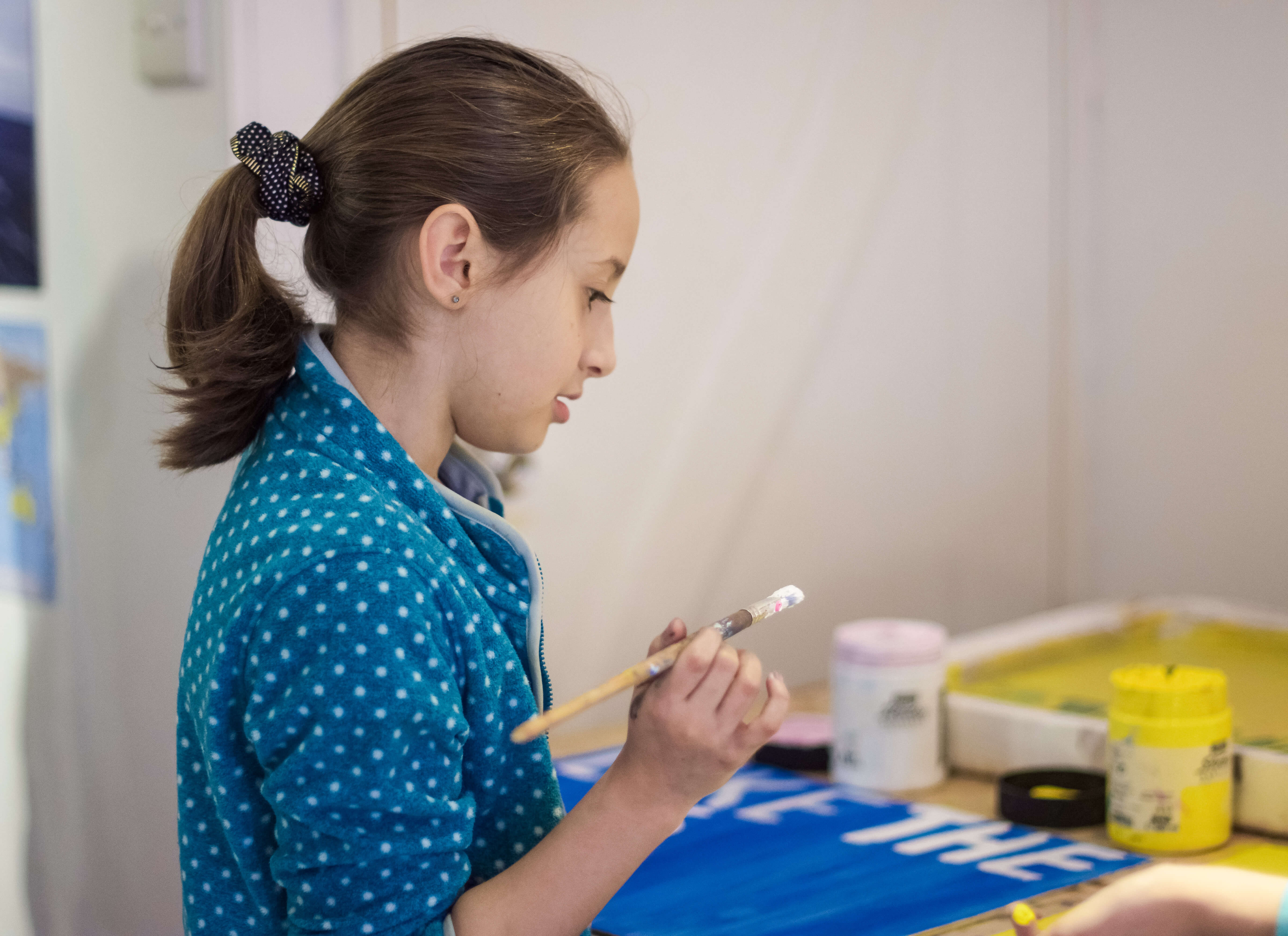 "They (the government) really should reconsider their land reclamation project because it will cause huge destruction to the environment," said Jenny, 17- year-old student of Harrow International School. "I really want them to listen to young voices and include us in their policy making process."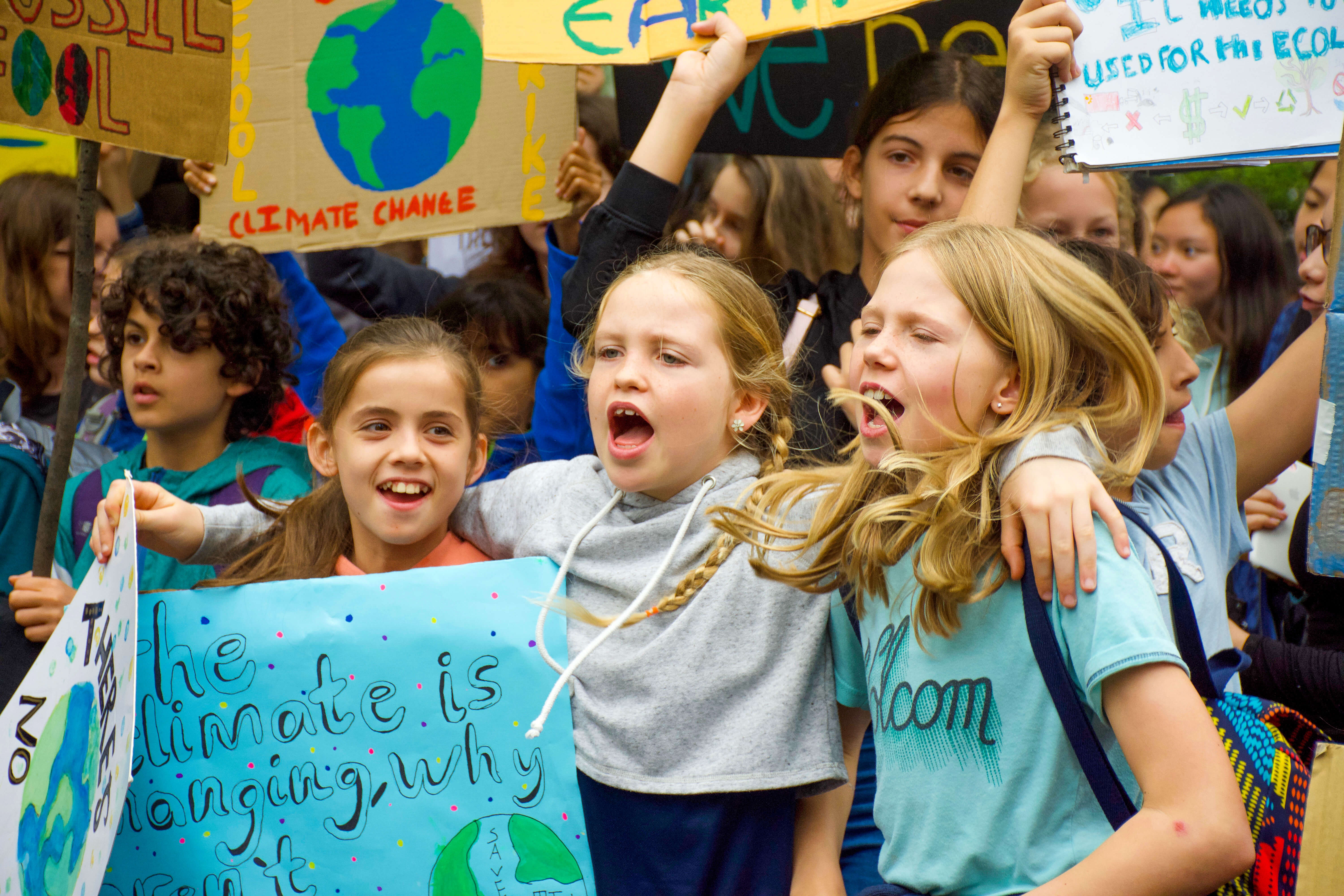 But this strike has received criticism from several schools and some parents, for they believe that missing school is not a correct or effective way to make a statement.
West Island school wrote in an email to all parents that "this absence will be recorded as unauthorised" and that the school "will speak to students about the difference between protest and meaningful action". Shatin College also warned that skipping school to attend the strike will count as an unauthorised absence.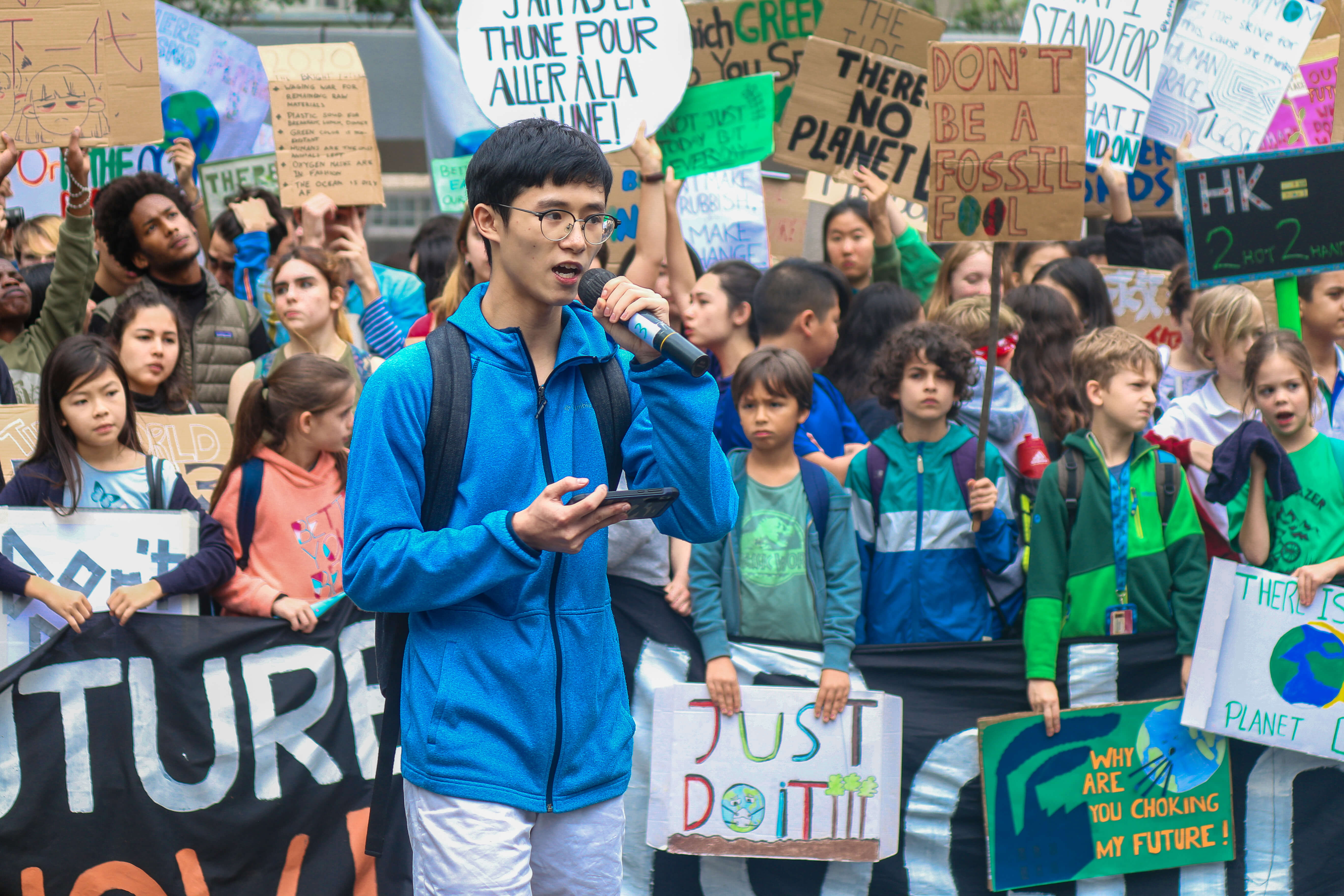 Ms. Tarr responded that while people are legislating and creating laws and protesting, but students have never skipped school because they think climate change awareness is so important.
"Like Greta said, 'why are we preparing for a future we might not have?'" she added, quoting the young activist who just received a Nobel Peace Prize nomination.
"I brought my daughter here today because I think it's very good for kids to have knowledge on what could happen in the future," said Janneke Lamaison, mother of Jara who goes to Bradbury School but did not attend classes on Friday for this strike.
Holding up the "Stop Plastic" sign with her daughter, Ms. Lamaison said that even though the government here likes to keep kids at school when it comes to education, she thinks that this type of activity counts as education as well because the children are the future.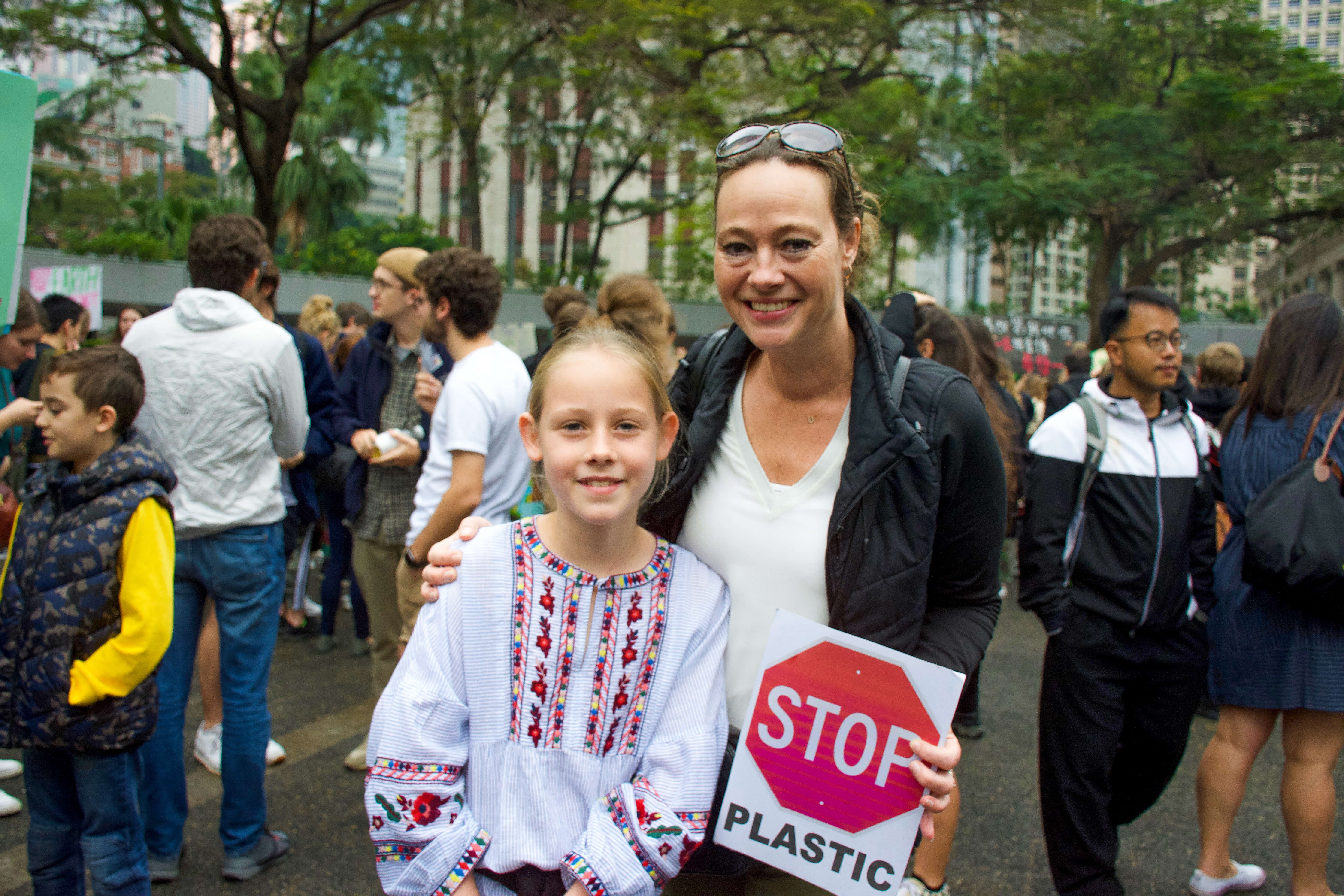 However, the majority of student participants of the Climate Change Strike come from international schools instead of local schools in Hong Kong.
"The principles of the local schools here are rather conservative. They probably receive a lot of government funding, so they have to behave and keep their students in school today, which is very unfortunate," said Michael Leung, artist and visual arts lecturer in Hong Kong Baptist university who attended the strike to support the students.
He expressed his disappointment at the insufficient global citizenship among local schools in Hong Kong, and feels that the schools are not keeping their students grounded on important issues happening at a global scale, like climate change.
"Whether we decide take actions or not will determine whether we live as humans," said Ms. Tarr, pleased by the turnout but still concerned about whether the government would act. "There needs to be a shift in what we value, because at the end of the day everyone has one thing in common, and it's this planet."