Weekend Review: Post 90s woman writes to break social stigma
By: Amy Ho、Cara Li

Edited by: Nadia Lam

2019-03-19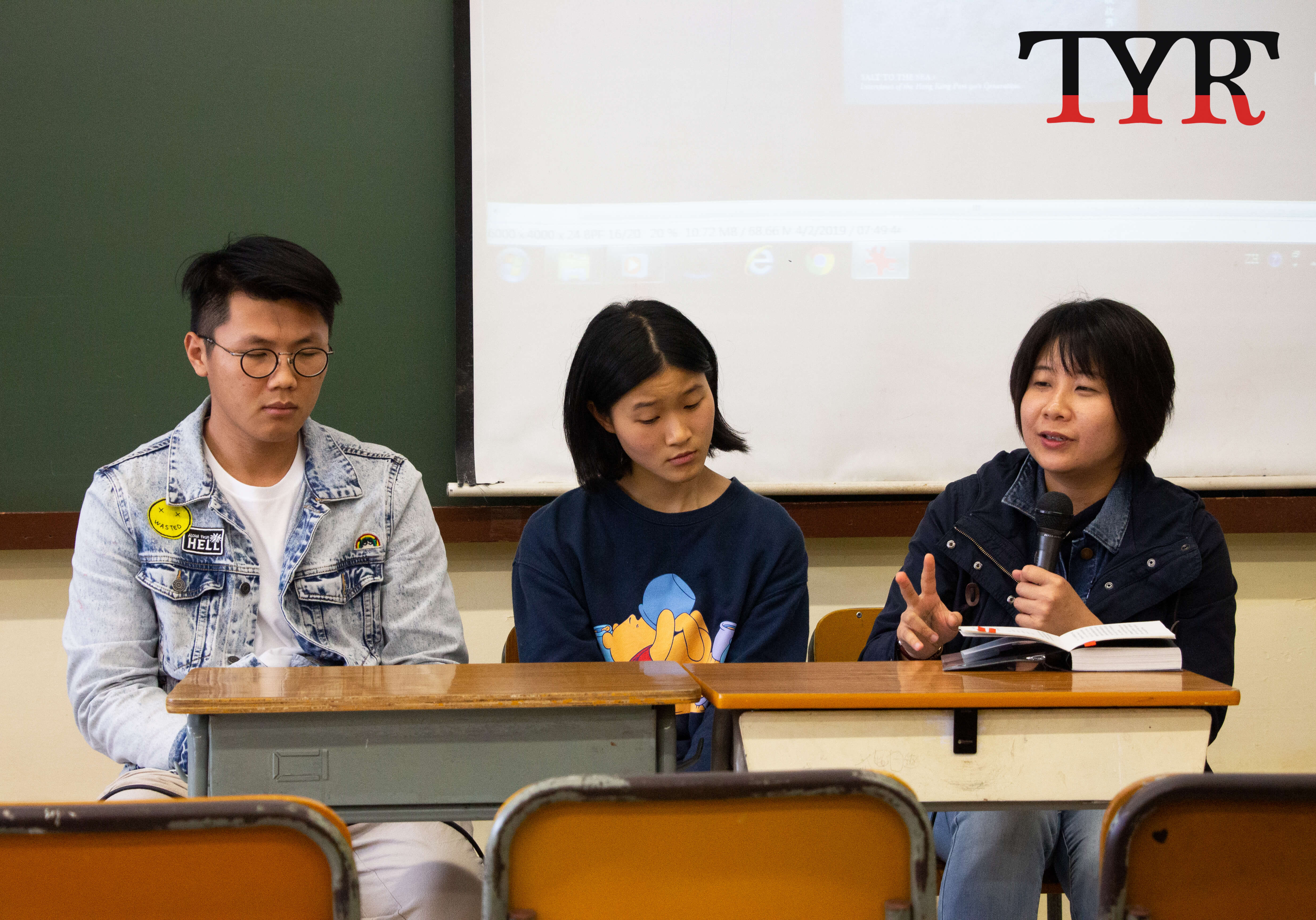 Comprised of stories shared by 29 individuals from the post 90s, Choy Po-yin talked about her book, Salt To The Sea: Interviews of The Post 90s' Generation, in a sharing event organised by the Art and Culture Outreach in Lok Sin Tong Wong Chung Ming Secondary last Saturday.
"Apart from writing a novel, I hold talks to discuss the topic [labelling the post 90s in society] with the public to change people's perception of the post 90s" explained to Choy Po-yin, writer of the book, Salt To The Sea: Interviews of The Post 90s" Generation.
"I can feel that I [as part of the post 90s] carry a lot of labels, so I want to clear all of them," she said.
There is a phenomenon in society that the post 90s, who value their opinions and embrace diversity, "are always on the frontline," she added.
More people [those of the post 90s] has already met their basic living needs, so they turned to focus on other concerns, said Jacob, born in 1992 and was reluctant to reveal their full name, said.  
"The post 90's may be satisfied with their material lives but  it does not fulfill their spiritual desires, so they are stepping up to pursue something more valuable, such as equality and justice," said Kilo, another interviewee born in 1994.
Author Ms. Choy said various banners seen in Hong Kong's large-scale socio-political movements on issues including climate change and civic engagement have been demonstrating a society they [the post 90s] desire.