A fancy walk leads locals to meet ethnic minorities' neighbours
By: ShukmanSo

Edited by: ShukmanSo

2020-10-27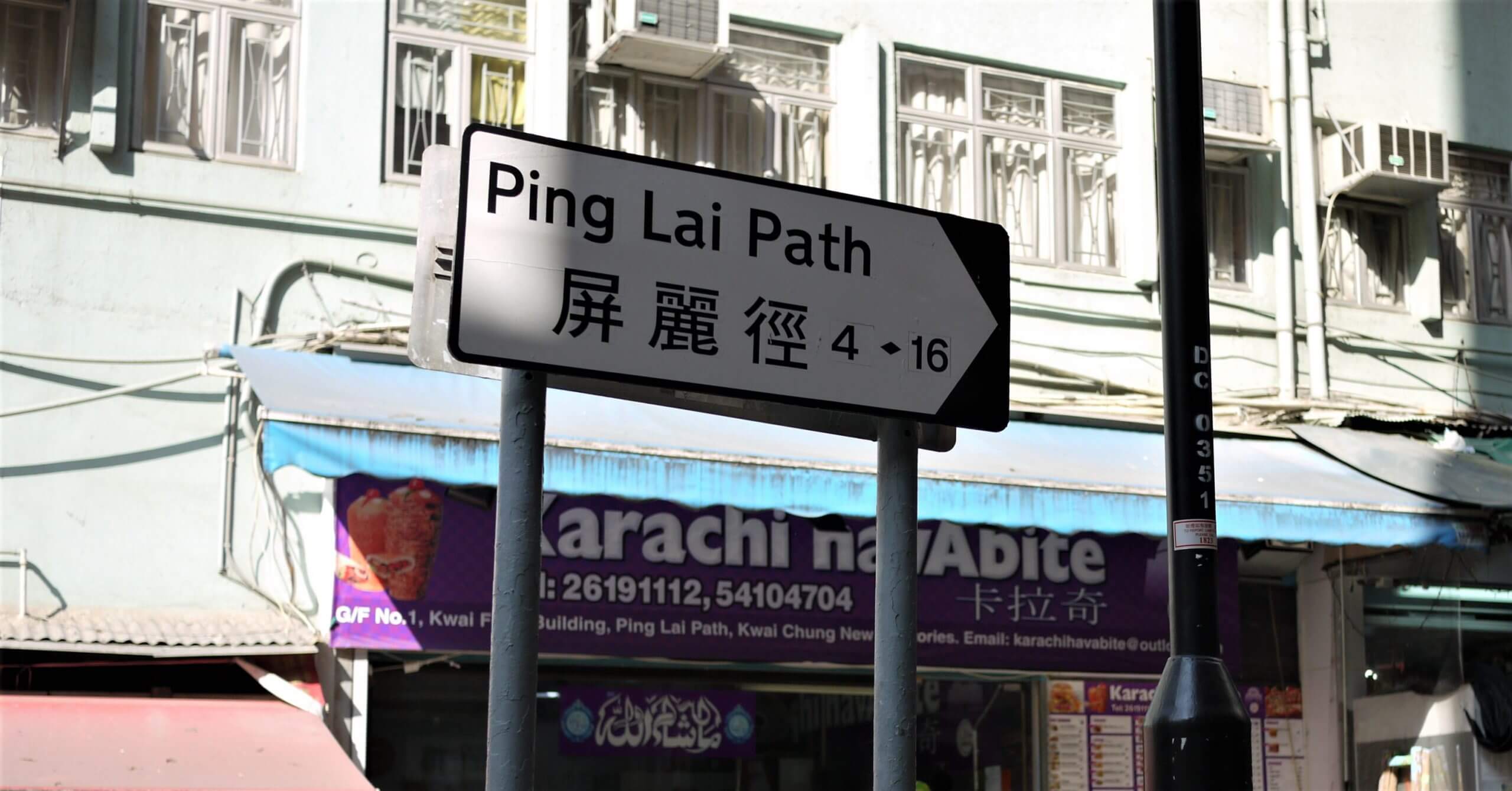 Arabic signs, Islamic symbol on restaurant signboard, grocery store filled with spices line along Kwai Chung's Ping Lai Path, a community surrounded by industrial buildings. The local cultural tour group led by the guide, Minhas Rashad, an inhabitant of South-Asia speaking fluent Cantonese, shows visitors an ordinary day of the South Asian and the Chinese residents live and gather in the area - a feature the community is notorious for.
"Hong Kong is a wonderful city for travelling. For tourists, Hong Kong might be a city with Buddhist temples, Cha Chaan Teng, natural scenery on islands," said Minhas Rashad. "However, for us, it is not the full story." 
Having lived in Hong Kong for more than 30 years, Mr Rashad thinks a warm-hearted community is important, however, Hong Kong people are more self-conscious and too busy that they barely pay attention, care and communicate with neighbours.
"Now, the situation has changed," Mr Rashad said.
"This is not a typical cultural tour as usual. Unlike Chungking Mansions, Ping Lai Path is way beyond tourist attraction," said Fikiyo Yiu, an officer from Hong Kong S.K.H. Lady MacLehose Centre who organizes this community project for ethnic minorities uniquely.
The tour is operated by a community centre called Kung Yung Koon, that welcomes visitors to get a glimpse of the South Asian immigration history and living culture by exploring in Kwai Chung district. It is one of the projects of 'Our community of Love & Mutuality: Nurturing Cultural Diversity & Community Legacy in Kwai Chung'. 
"As to enhance cultural sensitivity in Hong Kong, our project targets residents who live nearby the tour instead of foreign tourists," said Ms Yiu.
Ms Yiu thinks the tour is a starting point for Hong Kong people, especially those living nearby to contact South Asians eating and living culture. 
"Hong Kong residents not only can explore another ethnic minority culture's uniqueness in the tour, but also break the stereotype and 'bridge' local people and South Asians," she said.
The tour begins near a halai restaurant and ends at a grocery store run by the South Asians. When the scents of Pakistani curry and milk tea waft out from Haq restaurant, visitors have a chance to try the original taste of Pakistani food.
Ms Yiu pointed out that most of the visitors have never enjoyed the meals in a halai restaurant before and were curious about the South Asians' dining culture. 
"The tour gives them a sense of security to enter a traditional halai restaurant with a group of people who feel the same way with each other," she added.
Lam Lok YI, 21, a Hong Kong Educational University student went on the tour to the neighbourhood of South Asians for intercultural learning. She said this is a refreshing experience on other minorities' culture with a group of classmates.
"It is funny that there is also Cha Chaan Teng on this path and the flavor of Hong Kong milk tea and Pakistiani milk tea is completely different," she said.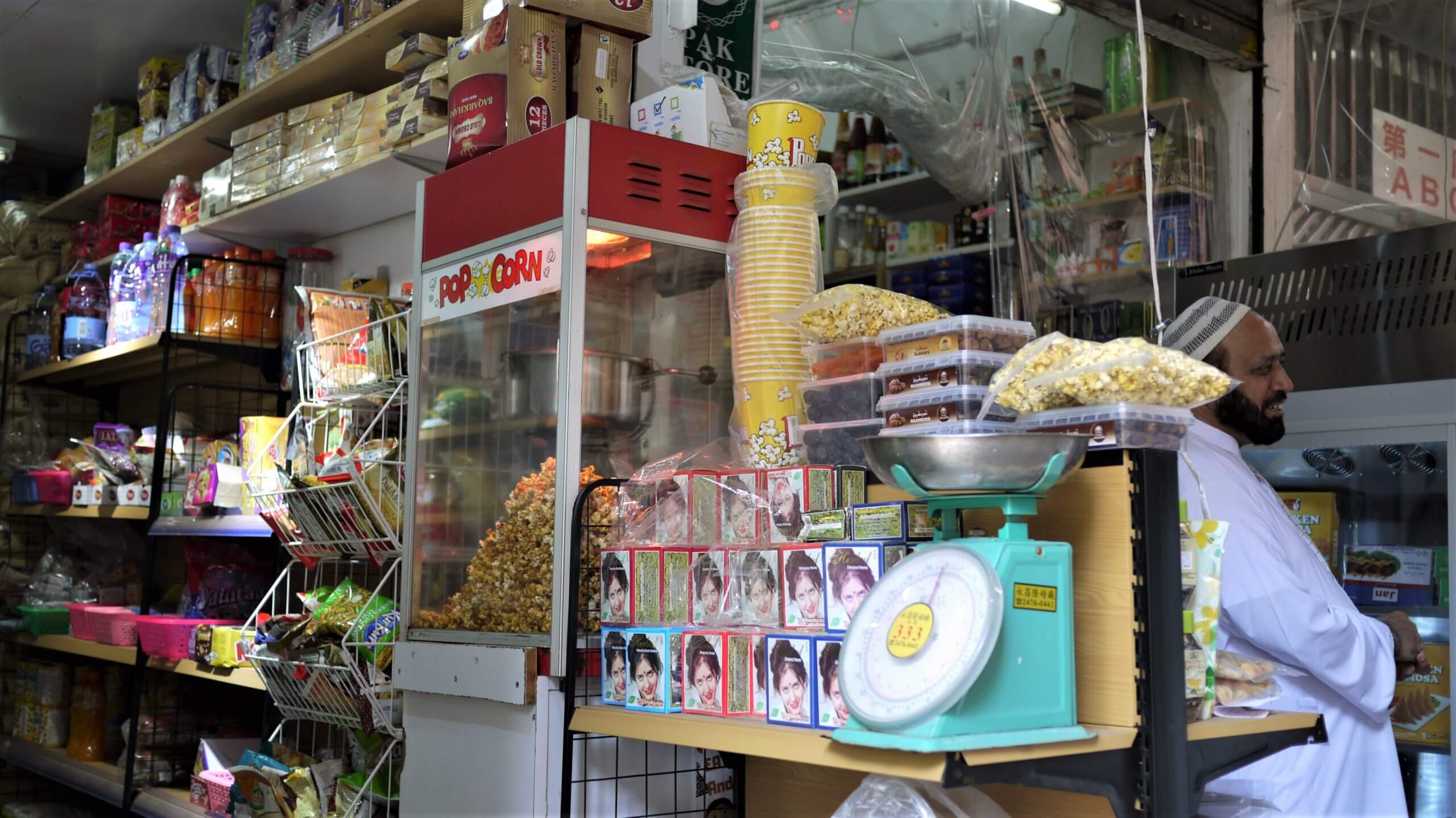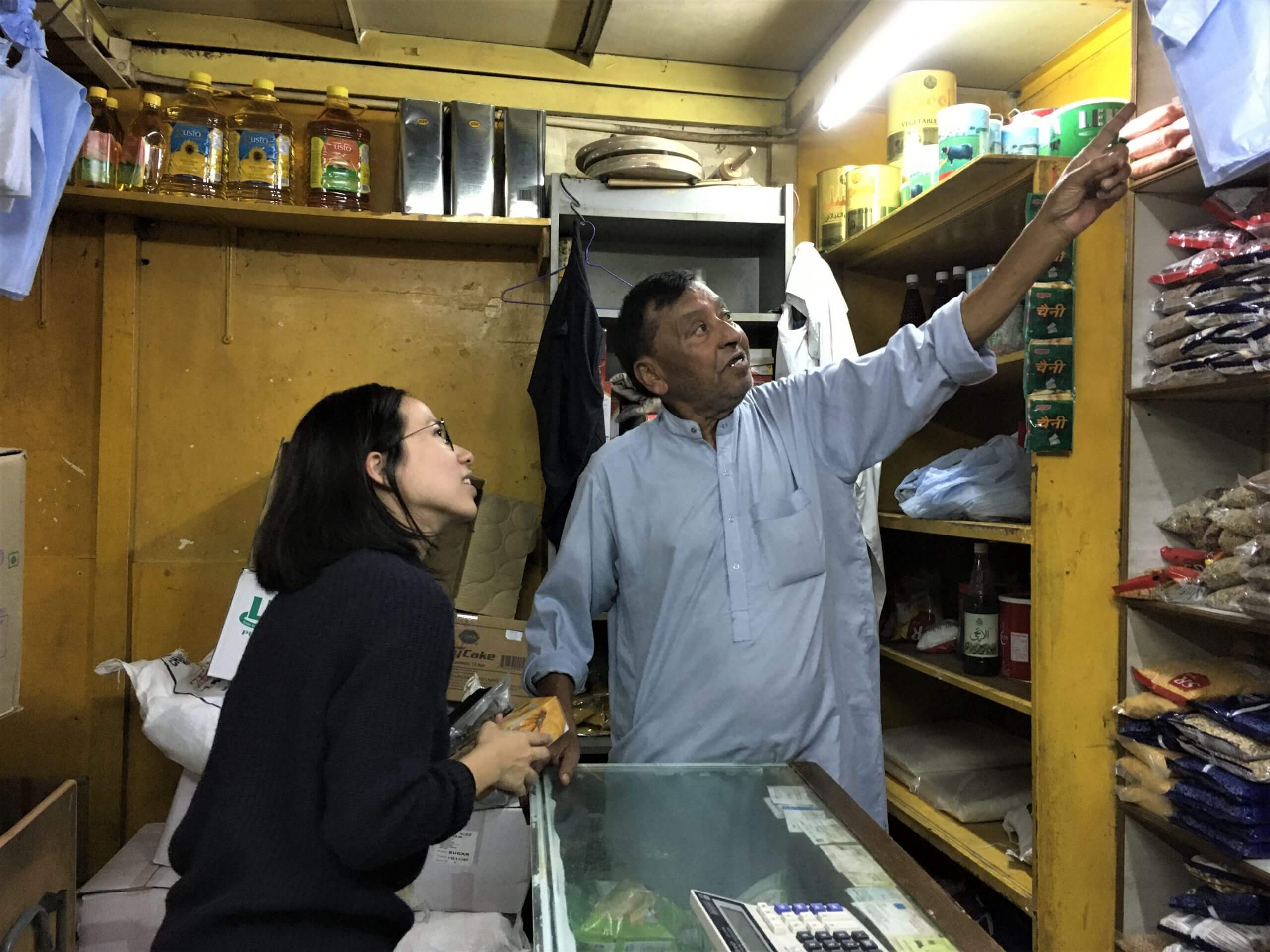 Downed to the edge of the path, the tour stopped outside a grocery store, Pak store(HK), to introduce its important role in selling daily necessities to South Asians in the community.
"As one of the ethnic minorities in Hong Kong, I am happy that the tour helps the residents living nearby, and even Hong Kong people to know and understand our culture," said Mr. Farbi, the owner of Pak store(HK).
"We hope to promote cultural integration in this community," said Minhas Rashad.