Pro-democracy Office Avengers opens first physical store in Mong Kok on Saturday
By: Bowie Tse

Edited by: Mark Chen

2020-10-18
Office Avengers, Pro-democracy online shop selling artworks related to Hong Kong social movement, opened its first physical store in Mong Kok on Saturday afternoon with the purpose to facilitate the movement.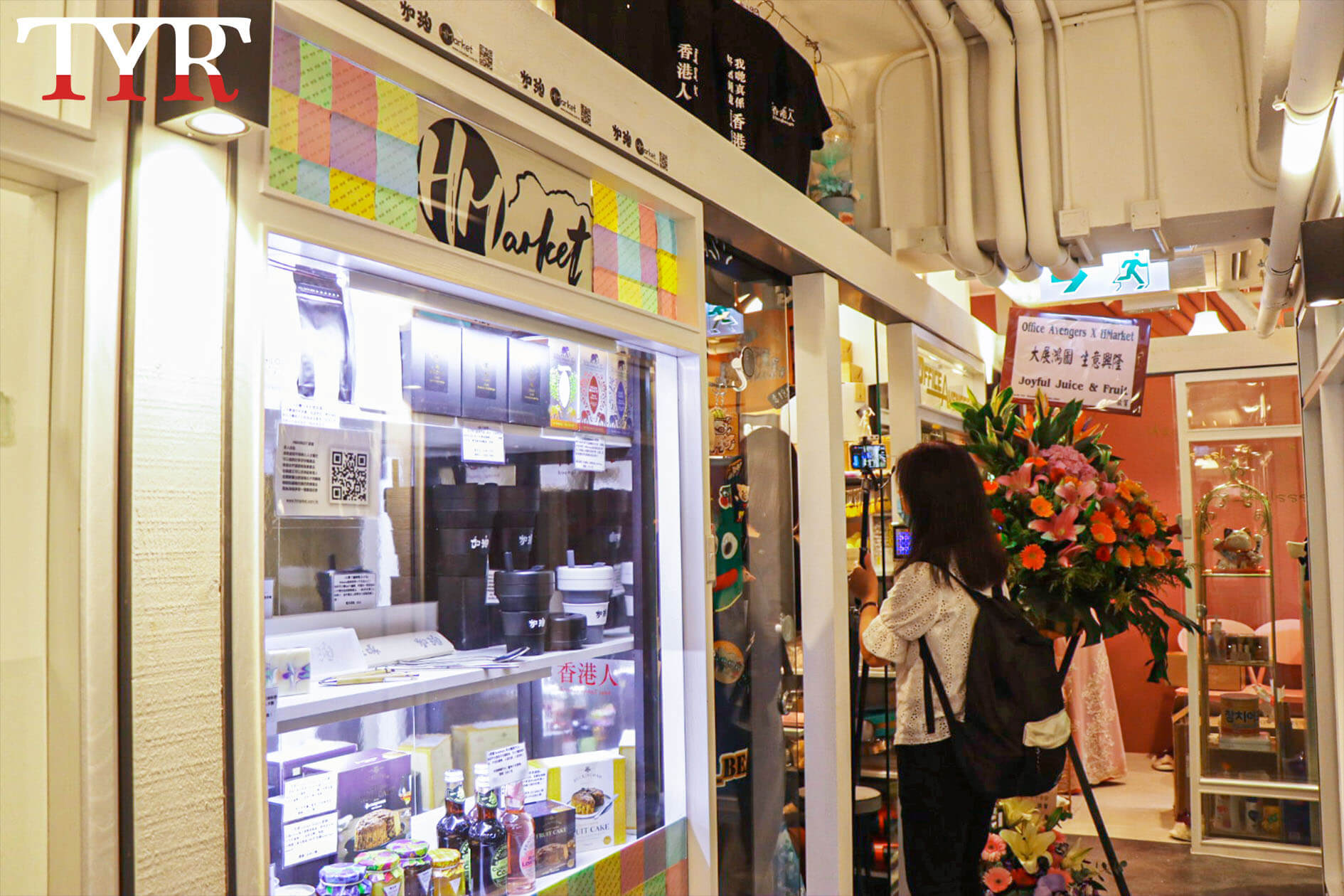 Passing through the queueing line and into the store, one can see designs of Pepe the frog and LIHKG pig, both the symbolic cartoons in Hong Kong social movements, on keychain, T-shirts, etc. The store also sells products with mottos and quotes from the social movement. Part of the profit goes to young adults in need and designers.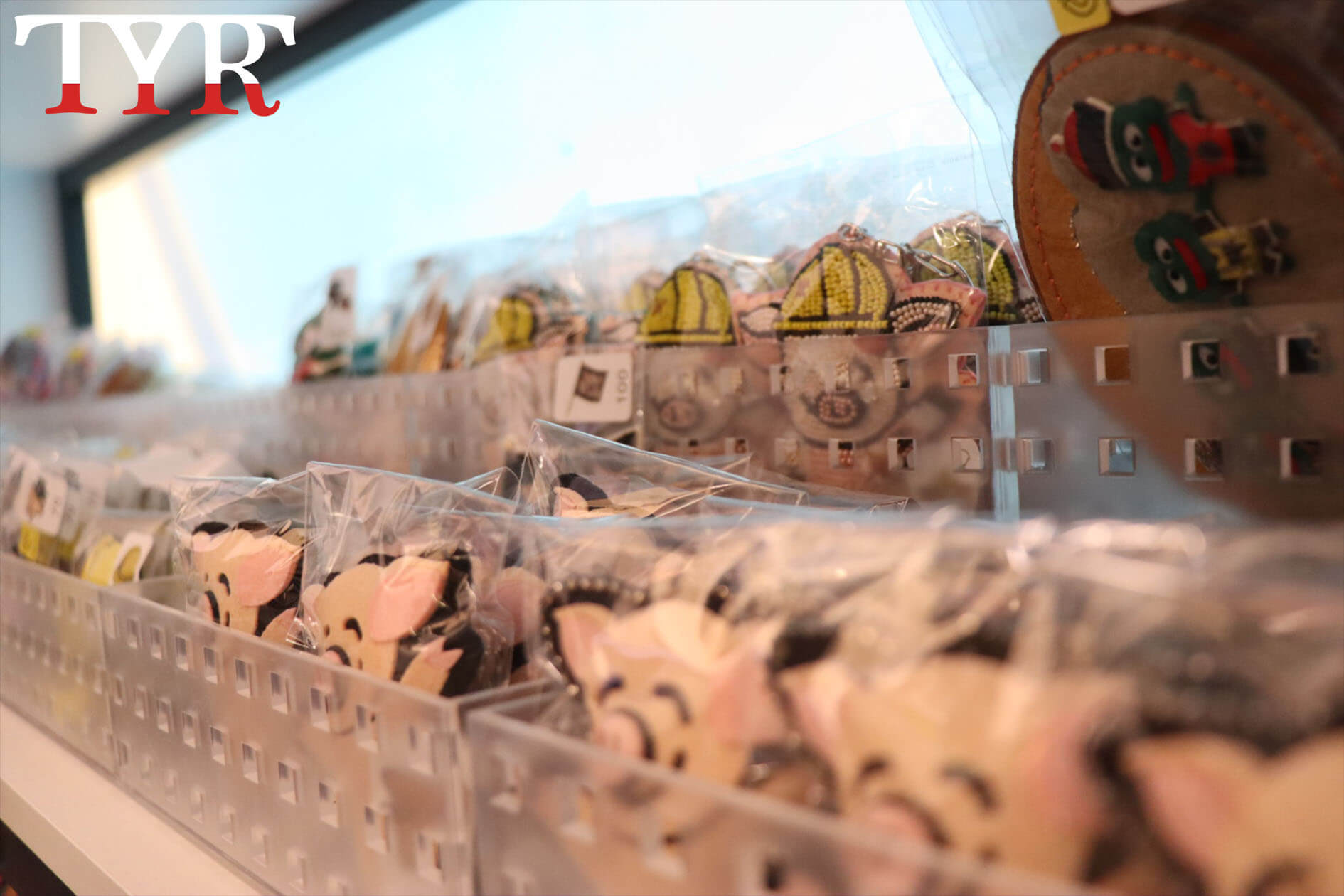 "Places to purchase these unique products are sparse. We wish to provide a platform for them to sell their creative products and contribute to the social movement at the same time" said a volunteer for Office Avengers and its collaborator HMarket who wished to stay anonymous.
Part of the reason why Office Avenger branches out offline is to provide a more convenient space both for young adults to showcase their creativity and for the public to purchase products as a contribution to the social movement.
"Not only do I get to purchase pro-democracy products designed by people who hold the same political stance as I do, but I also get to contribute to the movement even though it's little," Ms Cheung, who refused to give her full name, said in the queue before opening hours.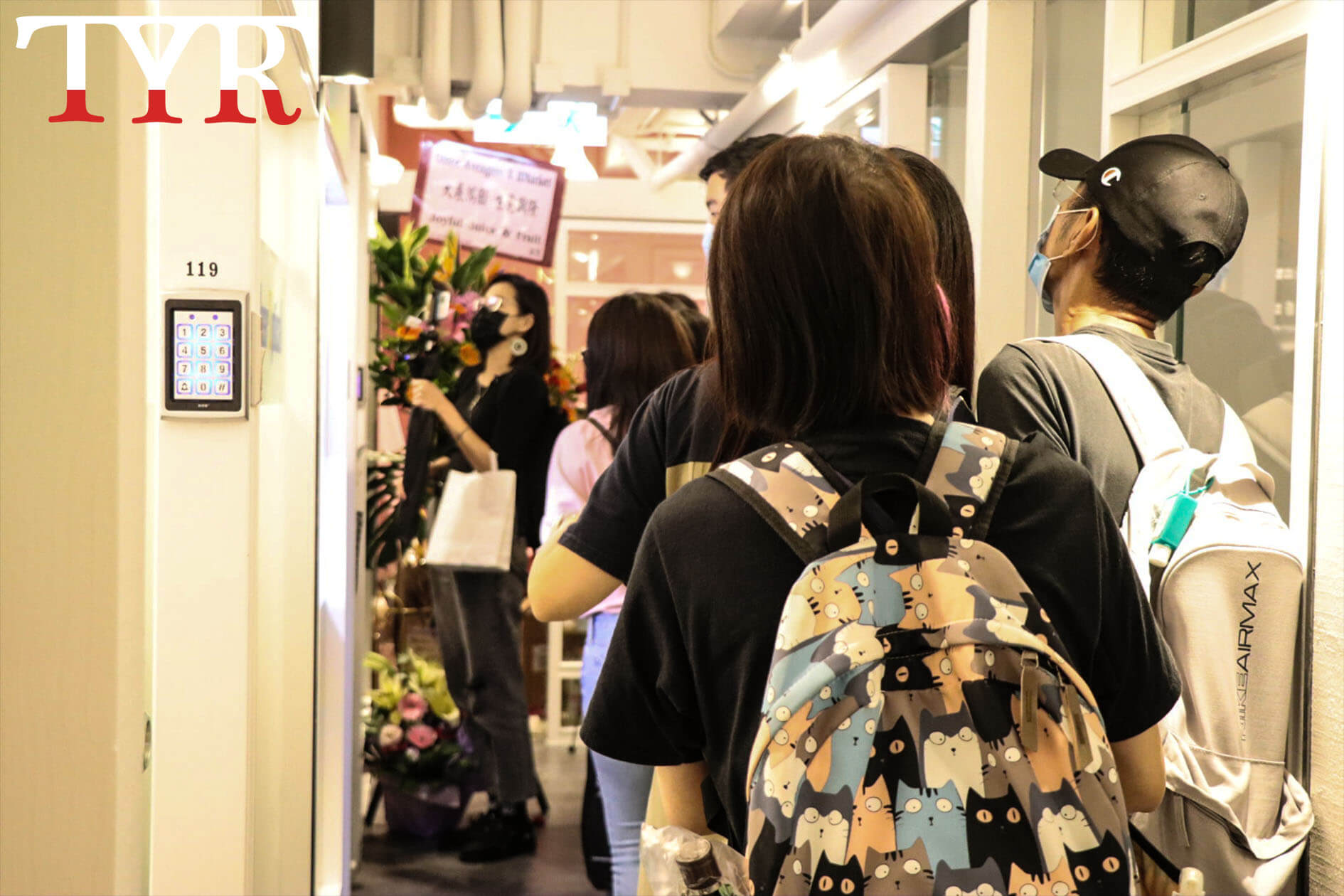 Both Office Avengers and its collaborator HMarket have promoted pro-democracy information and taken an active role in raising money for young adults who have become estranged from their family due to the social movements.
They provide funding to teenagers for them to creatively design their own products, which will then be sold in the stores. The store owners are expecting to provide job opportunities to young adults in the future.
"Hope they could earn a living or some pocket money through designing their own products. We would like to help them as much as we can," said the anonymous volunteer for Office Avengers and HMarket. 
Some people purchase at pro-democracy stores to keep the movement going, support democratic ideas and the "Yellow economic circle," a concept that calls to support local businesses, boycott mainland businesses and facilitate demonstrations, so as to reduce Hong Kong's economic dependence on the mainland. The list of "yellow shops" runs on, including restaurants, clothing stores, bookstores, etc.
"As street demonstrations peter out, the yellow economic circle is another cost-effective way to continue the social movement. It continues to inspire Hong Kong people in the movement and allow people to make a living at the same time," said Lam Siu-pan, Yau Tsim Mong district councillor. 
Mr Lam has been communicating with and assisting pro-democracy shops including Office Avengers' physical store, envisioning the "Yellow economic circle" to flourish as a new norm in the social movement. He has also cooperated with Office Avengers to sell pro-democracy products at his office back in June.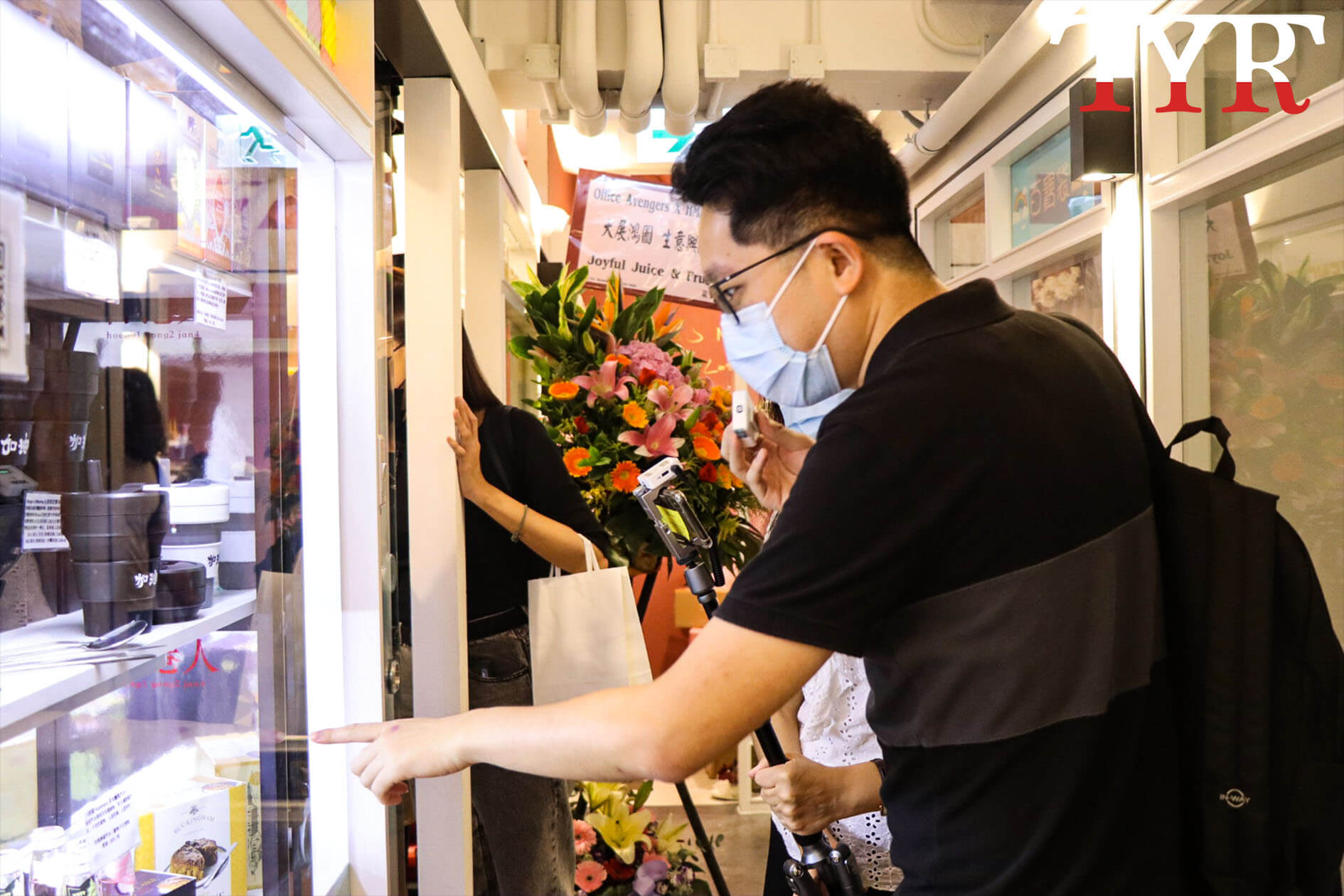 "I hope there will be more pro-democracy physical retailers opening up in different districts. Not only can it help teenagers who are struggling from the outcry, it also expands the "Yellow economic circle" in a new way," Mr Lam said.