Halloween brings large crowds to Lan Kwai Fong amid COVID-19
By: Simran Vaswani

Edited by: Jay Ganglani

2020-11-01
Hundreds dressed in costumes gathered at Lan Kwai Fong for a night of partying on Halloween, with packed streets and long queues accumulating for bars and nightclubs, amid the city's on-again, off-again social distancing measures.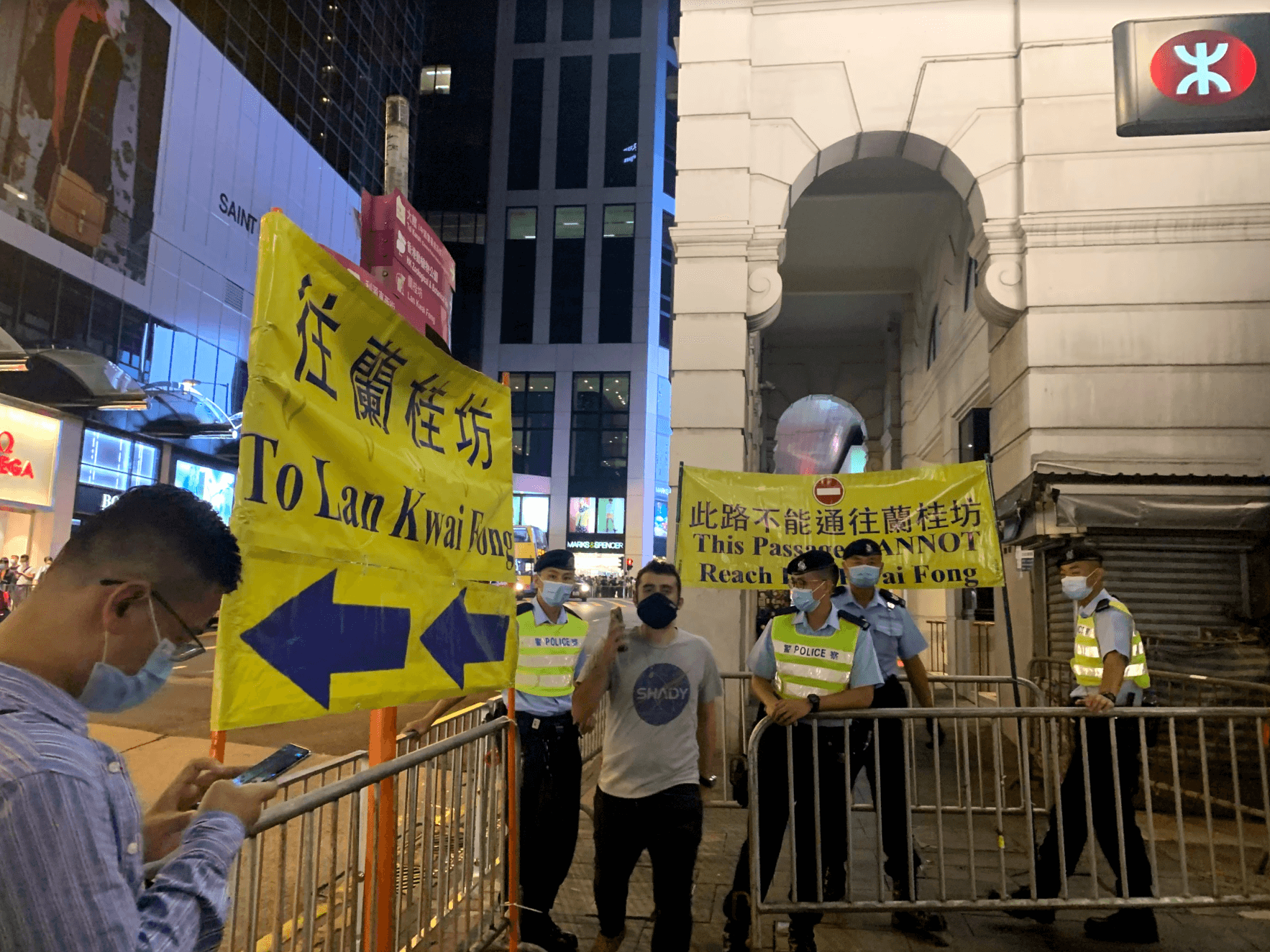 "We can't take off our masks at all, take proper photos or completely enjoy ourselves," said Sparsh Goyal, 20, a university student in Hong Kong who came to celebrate Halloween with her friends, while having to sanitize her hands frequently to enforce self-hygiene and remain safe.
Up until Friday, bars, restaurants, and clubs were only allowed to operate at a half-full capacity, with a maximum of four people per table allowed at restaurants, two at bars, and a required midnight closing time. 
On Friday, the government announced it would ease measures with the limit of people at restaurants raised from four to six and from two to four at bars. Clubs and bars were also allowed to operate at a 75% capacity till 2am, a two-hour increase for party-goers.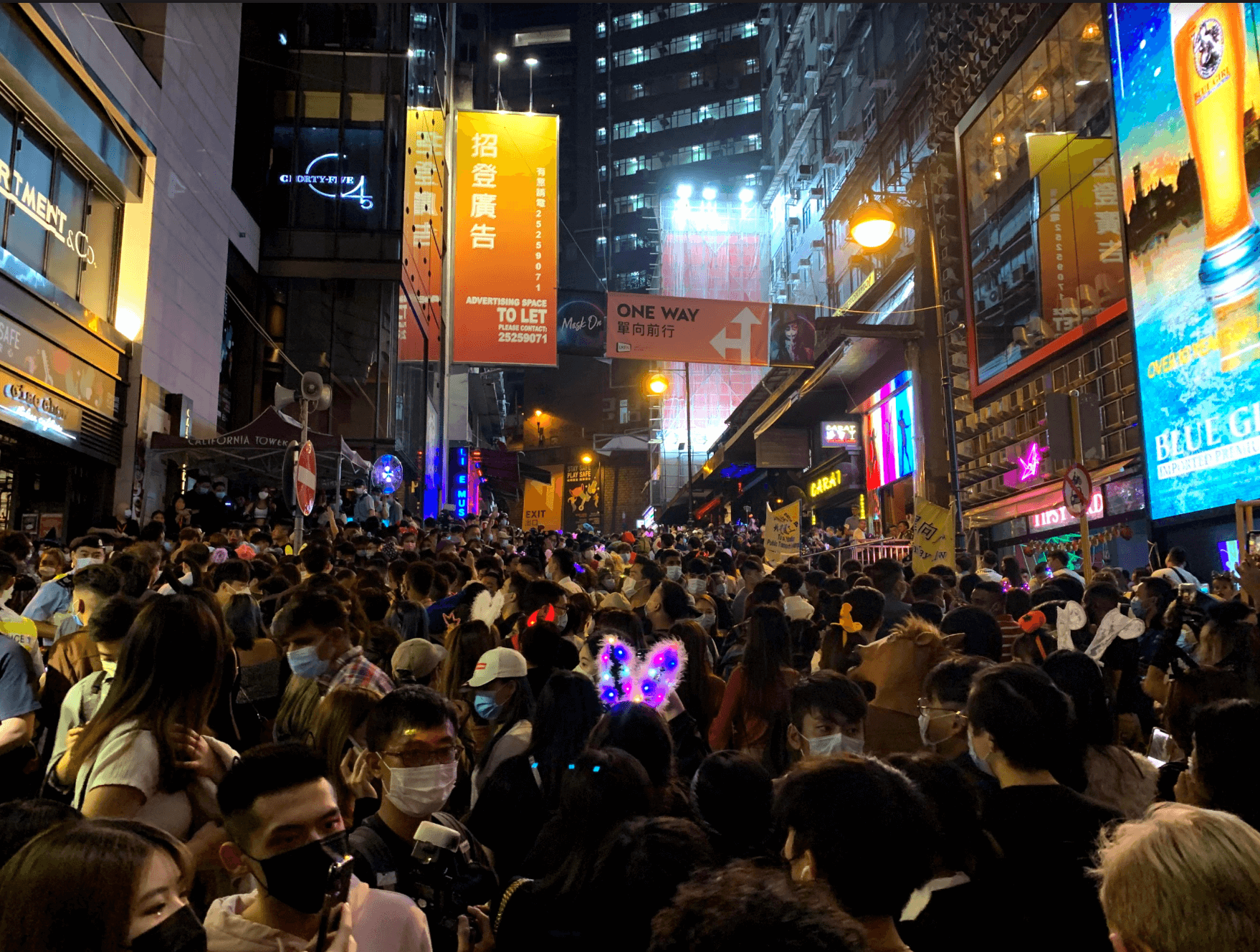 Police took extensive measures to ensure crowd control. Signs were hung at every corner to guide people through designated entrances and exits, as well as to make sure they were following social distancing measures.
Some were not so worried about the risk of contracting the disease even while being present amongst such a large crowd.
"There is not a big chance of catching COVID while just walking around [Lan Kwai Fong]," said Chan Yu-Hon, 34, who said it was his first time celebrating Halloween at the city's prime party street.
Most bars and clubs followed anti-epidemic measures such as temperature checks upon entry and providing hand sanitizing gel.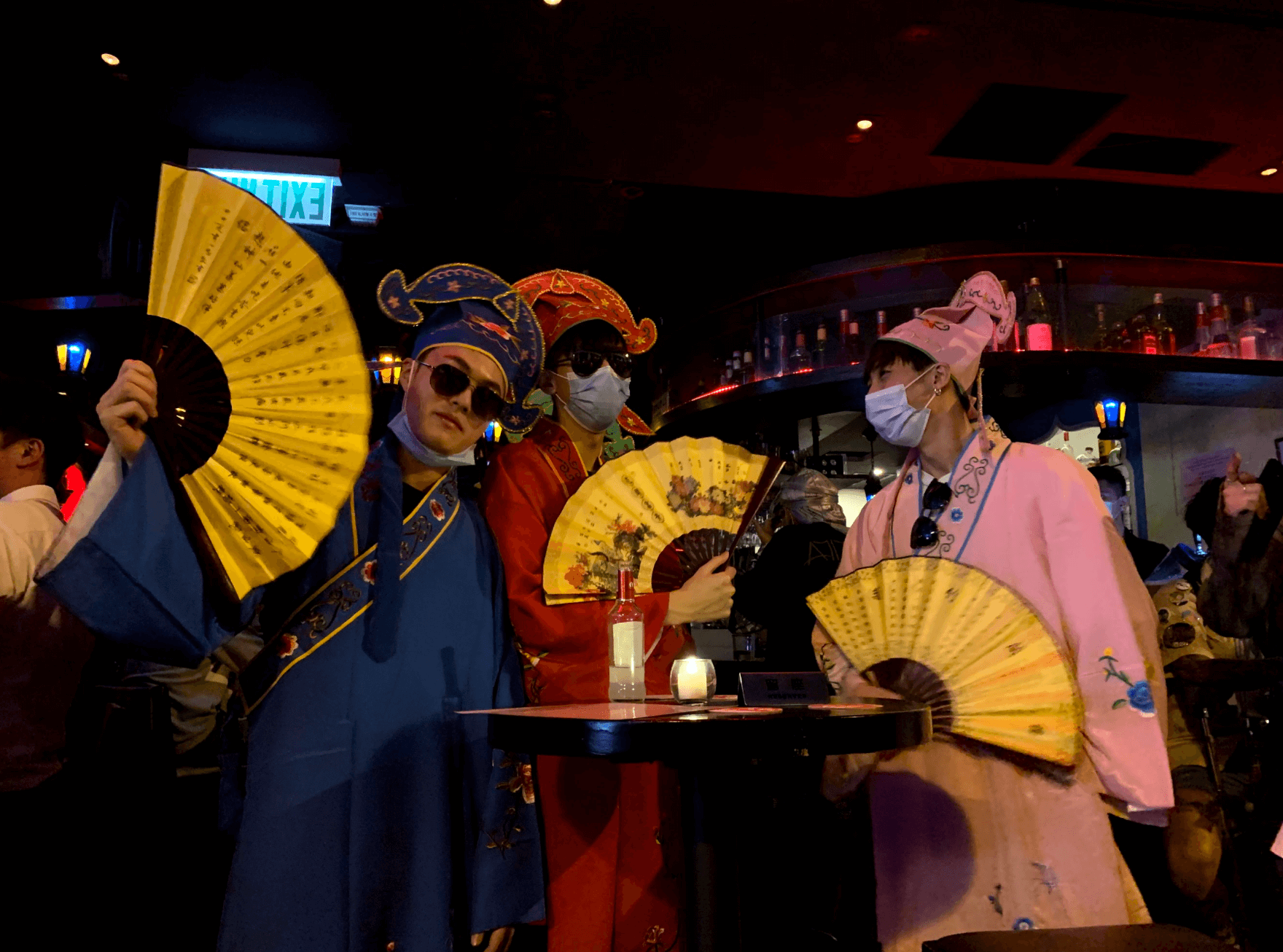 "It's kind of surprising and unusual to see this many people together now," said Aidan Cheung, 23, referring to the large crowds. Since the start of the pandemic, social gatherings have had small limits.
In March, a cluster of cases were linked to musicians that performed live at a bar in Lan Kwai Fong, which led to another temporary city-wide closure of clubs and bars. 
The city has seen single-digit cases since October 23, with the majority being imported from overseas. In total, around 5,300 people have been infected in Hong Kong, 105 of whom have died.