Hong Kong celebrates 'Once In a Blue Moon' Halloween amid COVID-19
By: LI Chak Ho Samuel

Edited by: Jay Ganglani

2020-11-01
Traditionally, Halloween has been a festival for people to dress up as different characters and go trick-or-treating. But, the Halloween of 2020 has been a different one: Hong Kong is celebrating the festival under COVID-19, along with a 'blue moon'.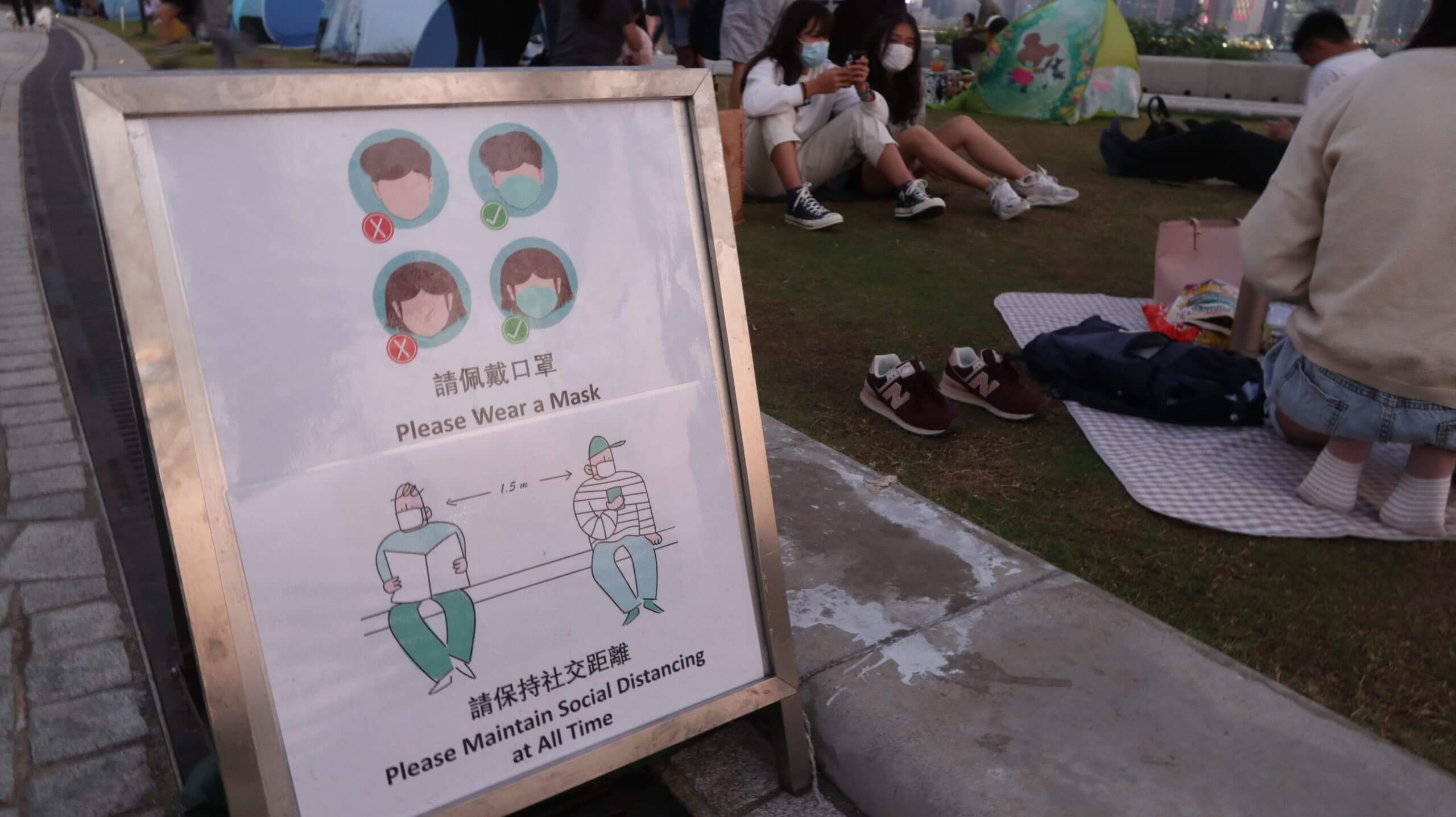 The blue moon phenomenon, which refers to the second full moon in the same calendar month, is also the origin of the English phrase 'once in a blue moon'. The first blue moon appeared during the Mid-Autumn festival in early October. 
"We are excited to see what everybody is talking about, and also looking forward to seeing it [the blue moon]," said Alex Nathan, 45, who came to the West Kowloon Cultural District to take part in Halloween activities such as face painting.
Mr. Nathan also brought four other children to the District, with all of them dressed up as different characters, including a vampire and ballerina.  
"The blue moon is making the day more special," said Will Mok To-Wing, 31, and Rebecca Cho Miu-Kwan, 24. Mr. Mok and Ms. Cho decorated their gathering venue with outdoor chairs and pumpkin lanterns, while also sharing food with their friends.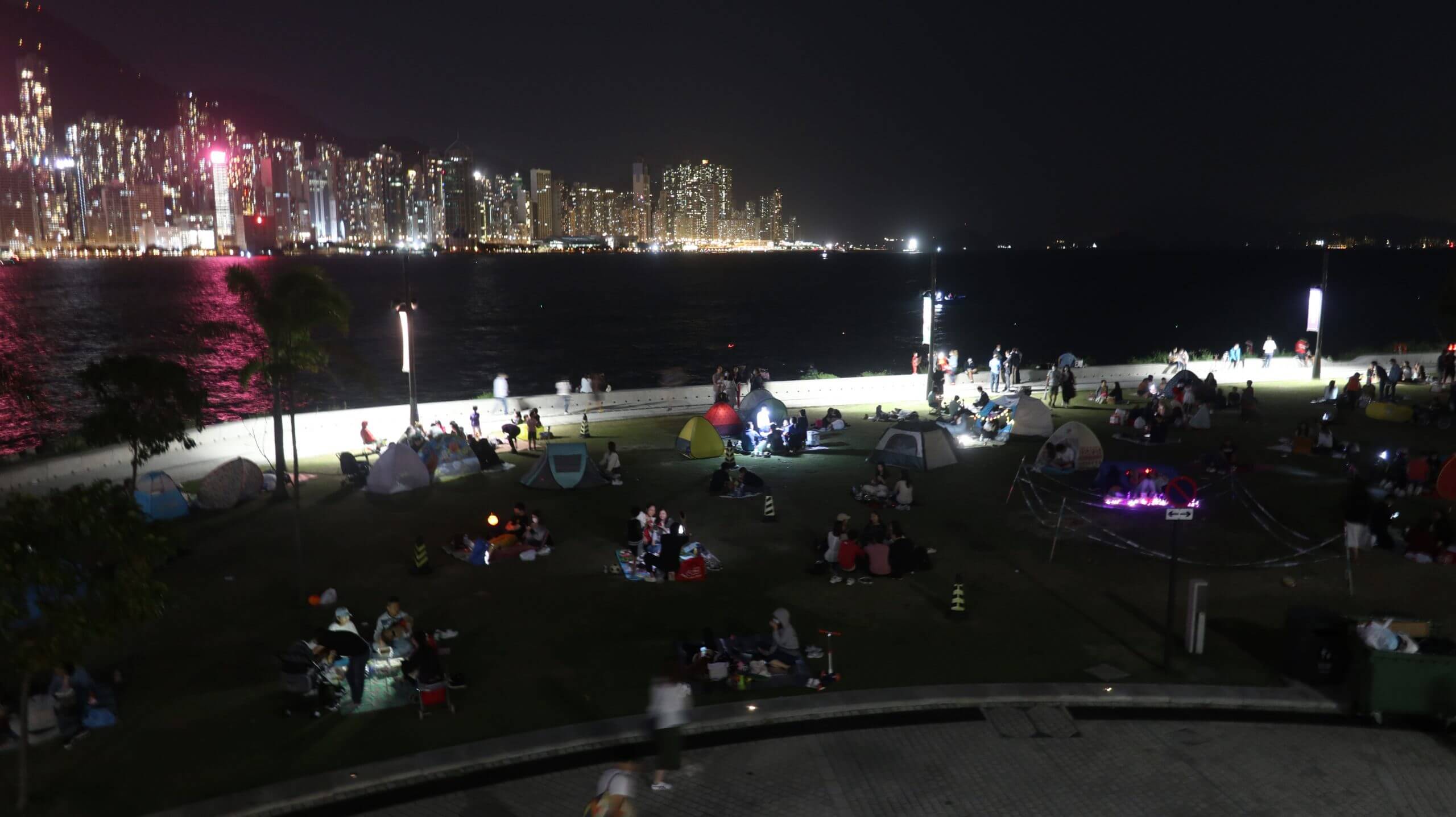 Under the blue moon were a group of adults and children dressed as the hit Japanese game character Mario, which were bought from an online shopping platform for less than HK$500. 
"We wanted to dress up at a low cost and with clothes that can have different recognizable colours, so we chose Mario," said Cuby Lau Pui-Yu, 32, who put on a green Mario costume, along with her former classmates and their children.
Apart from the costumes, Mr. Nathan, Mr. Mok, Ms. Cho, and Ms. Lau also carried face masks and hand sanitizers in their bags, with the pandemic still looming large in the city. 
Due to COVID-19 and unstable weather in recent days, Ms. Lau added that they were unable to go outside and decided to grab the opportunity to do so during Halloween.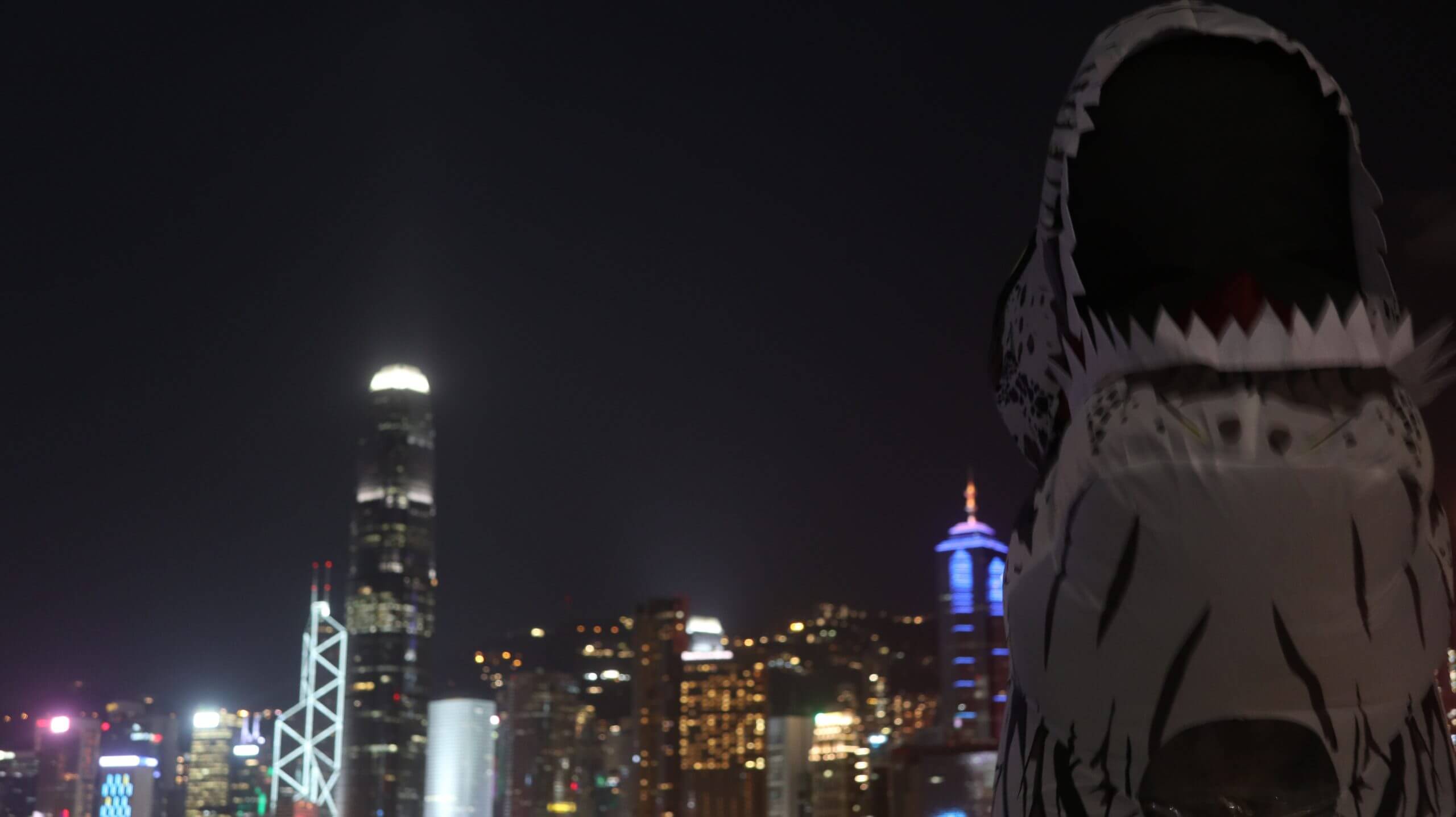 According to the Hong Kong Observatory, the next monthly blue moon is scheduled to be held in August 2023.