Tai O's dolphin-watching trips lose business as local marine mammals and tourists decline
By: Junzhe JIANG、Yuhan WANG、Xiya RUI

Edited by: KOO Chi Tung 顧知桐

2023-04-26
"HK$40 for a ticket! Don't miss the chance to see the local pink dolphins here," said Chow Tin-long on his boat, waving tickets in his hands.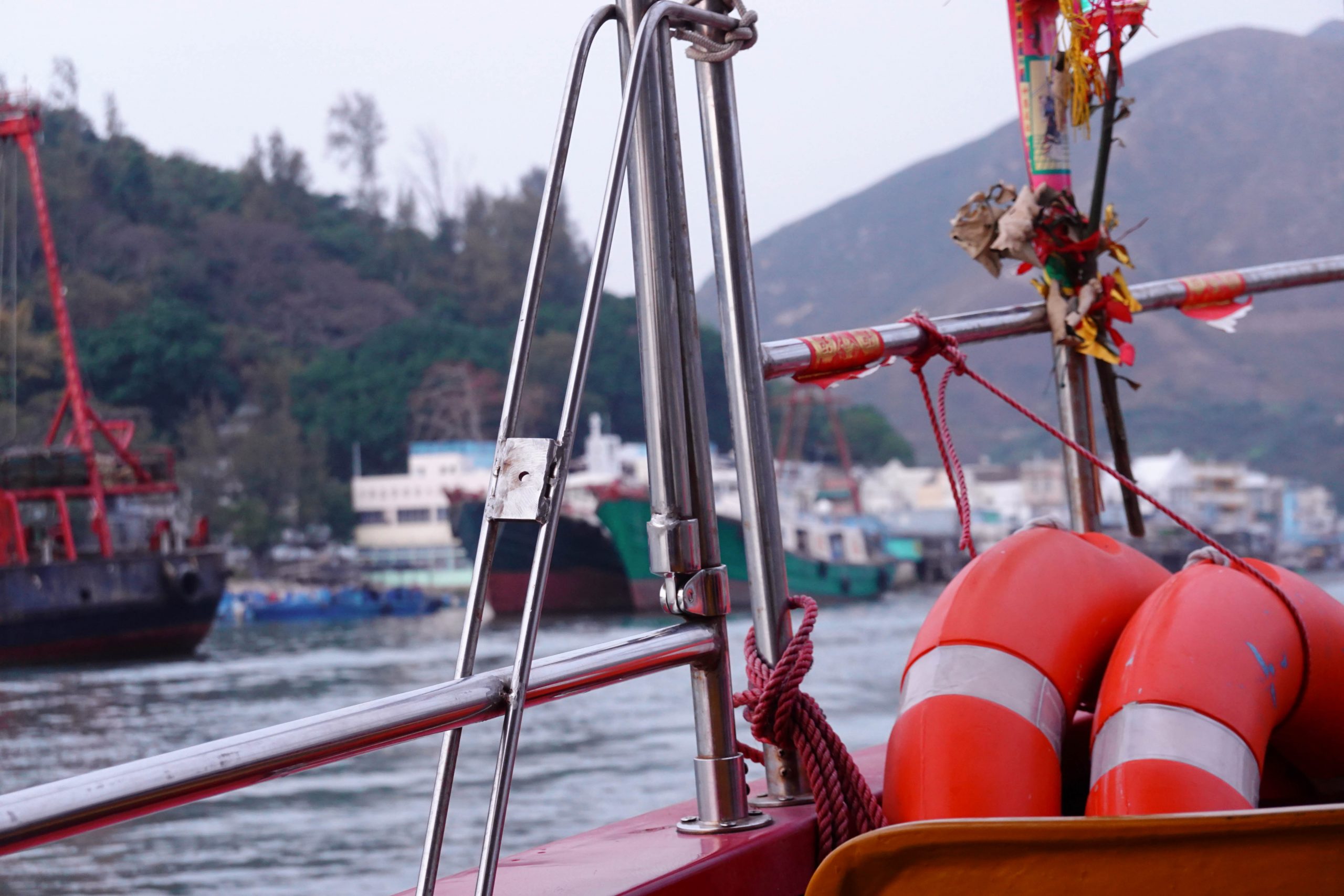 Chow has been running dolphin-watching activities in Tai O, a traditional fishing village on Lantau Island, for more than 15 years. .
Chinese white dolphins,  commonly known as "pink dolphins", have been a mascot of Hong Kong since 1977 and a common tourist activity in Tai O, said Chow.
Chow, who works with three other fishermen, takes tourists out in his own boat for 20 minutes at a time to see the dolphins whose habitat is just off the coast.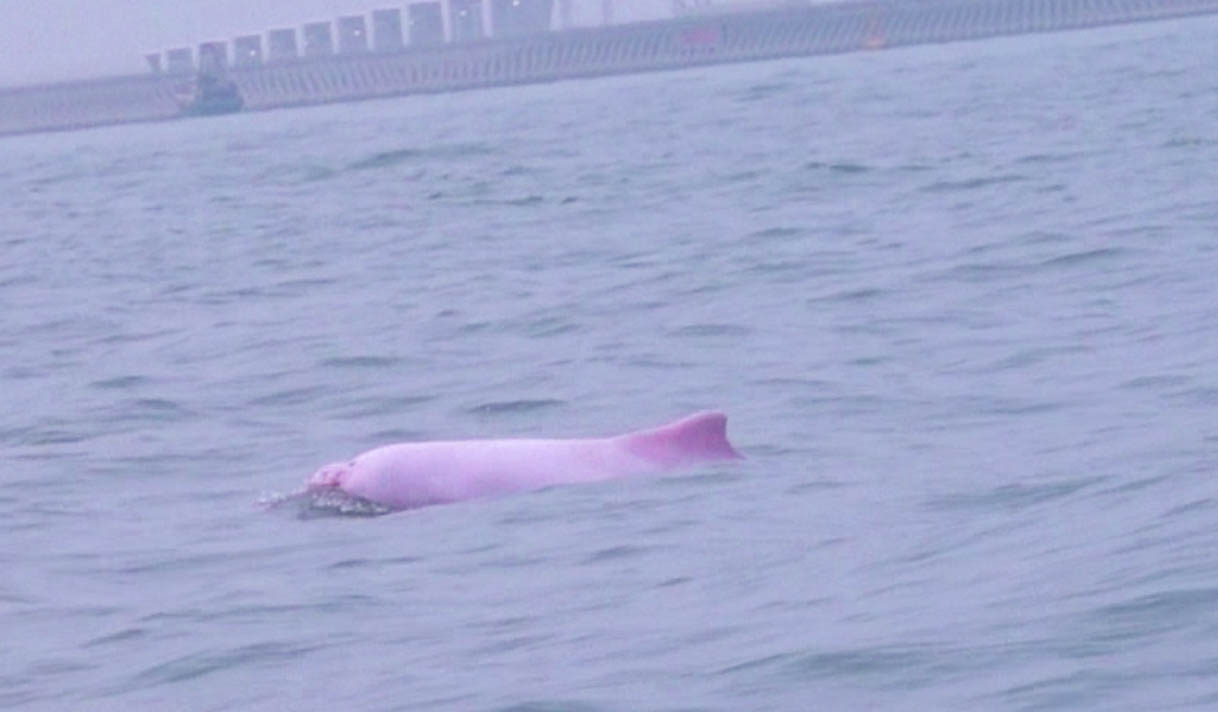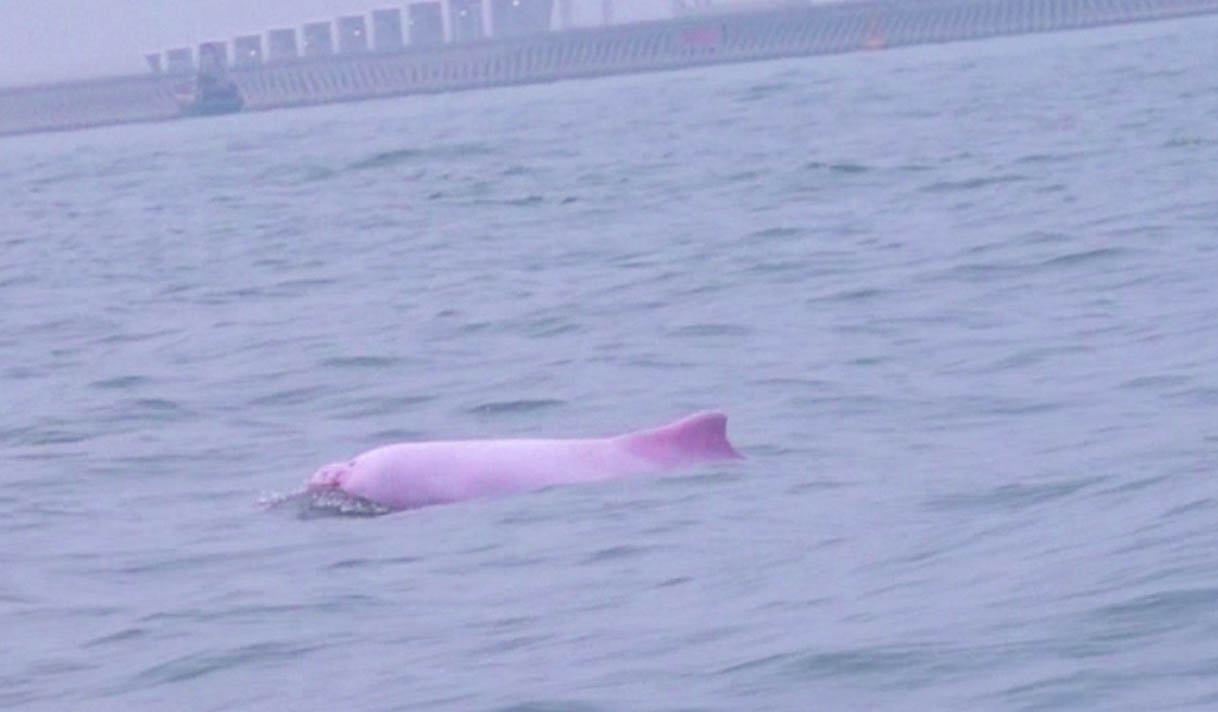 However, the number of Chinese white dolphins in Hong Kong has plunged from 158 in 2003 to about 40 in 2022, according to the Agriculture, Fisheries, and Conservation Department.
With the decreasing numbers of dolphins and tourists, Chow and other small business owners in Tai O who rely on dolphin tourism to make a living have started to adapt with new revenue streams. They also find themselves raising public awareness of the marine creatures' plight caused by climate change, land reclamation and heavy ferry traffic.
Chow said business has dropped from around 30 to 40 tourists a day to only five or 10. He is earning about 40% less than he did ten years ago, he said.
 "More than half of them could see the dolphins previously, but it's hard to estimate now," Chow said."It is a hard time for us who make a living with the dolphins as I sold two of my boats for money five years ago."
He tried to reduce the ticket's price but it didn't help. After years of loss, Chow started to adapt his business model.
"I once opened a grilled fish restaurant before the COVID-19, which only lasted 10 months because Tai O with fewer dolphins was facing a tourism downturn," said Chow.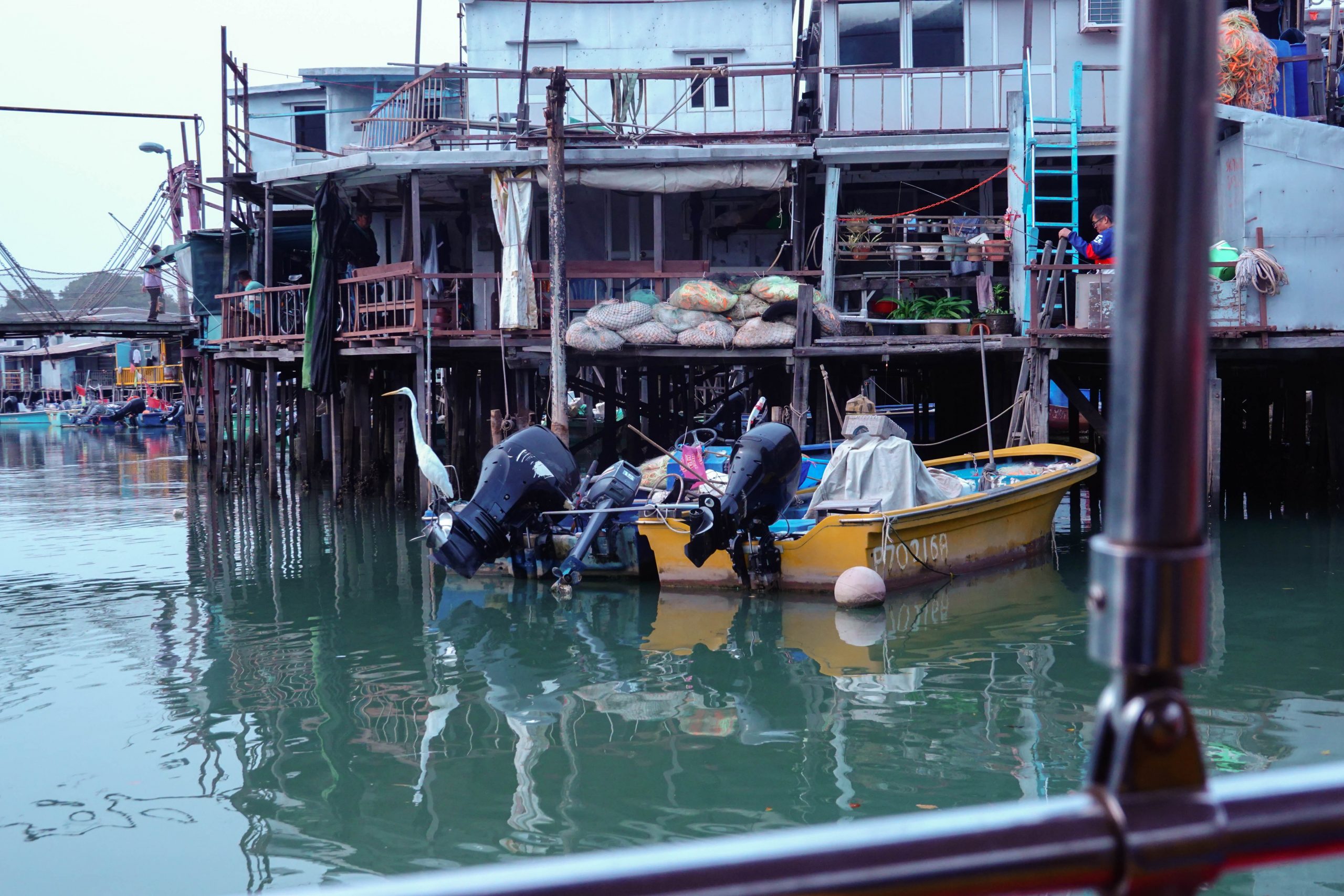 Last year, Chow accepted the suggestion from HKDCS to sell some dolphin souvenirs so that he could earn more money.
"Those products and posters that I put up on my boats can enhance people's knowledge about the local dolphins. Although it still takes time to recover, my business is better now," said Chow.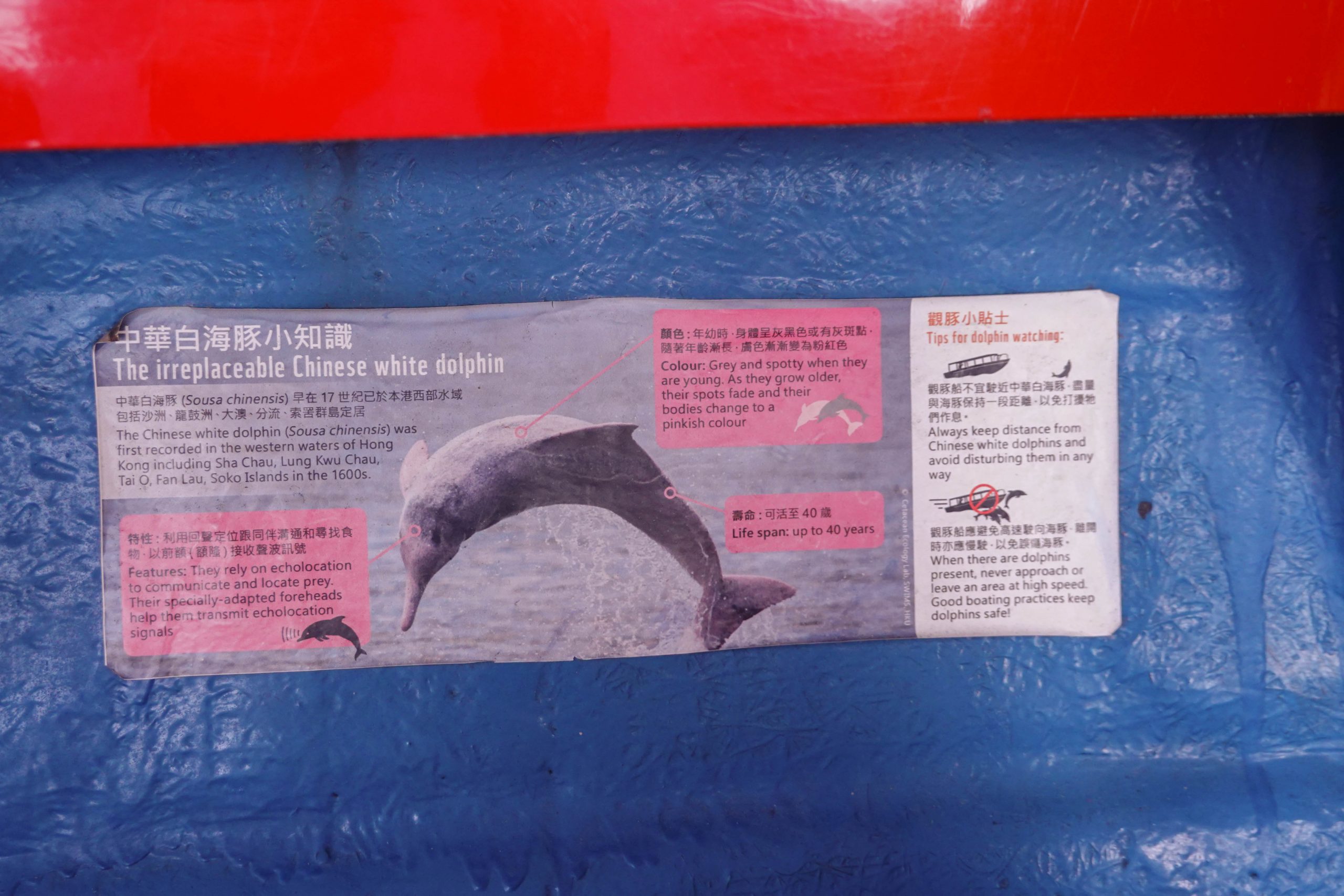 Annie Baau, a former volunteer for HKDCS who lives in Tai Po, said they come to see the dolphins every year, and she feels sad whenever she watches the decreasing number of "cute fairies".
"It surprised me a lot when I saw many dolphins diving beside me for the first time, but climate change made it hard to see the view," said Baau
Don Cheng,  33, a staff member from HKDCS,  listed rising water temperature and red tide as the primary risks to the survival of Chinese white dolphins due to climate change.
"Compared with the comfortable 13 or 14 degree water temperature for dolphins, the water temperature during the hot summer in recent years sometimes is higher than 15 degrees, which would make the dolphins very uncomfortable," said Cheng.
Cheng said that the bloom of harmful algal due to the warm water temperature also contributed to the disruption of dolphins' breathing functions through irritating their lungs as pollutants.
Cheng added that the reclamation for constructing Macau-Zhuhai-Hong Kong Bridge occupied the living space of the dolphins and worsened the decline of the species.
"Although the pink dolphins in Hong Kong account for a small proportion of all those in Asia, it's necessary to protect them for the diversity of world species," Cheng said. "The harmful dolphin-watching and fishing activities should also be forbidden to protect them."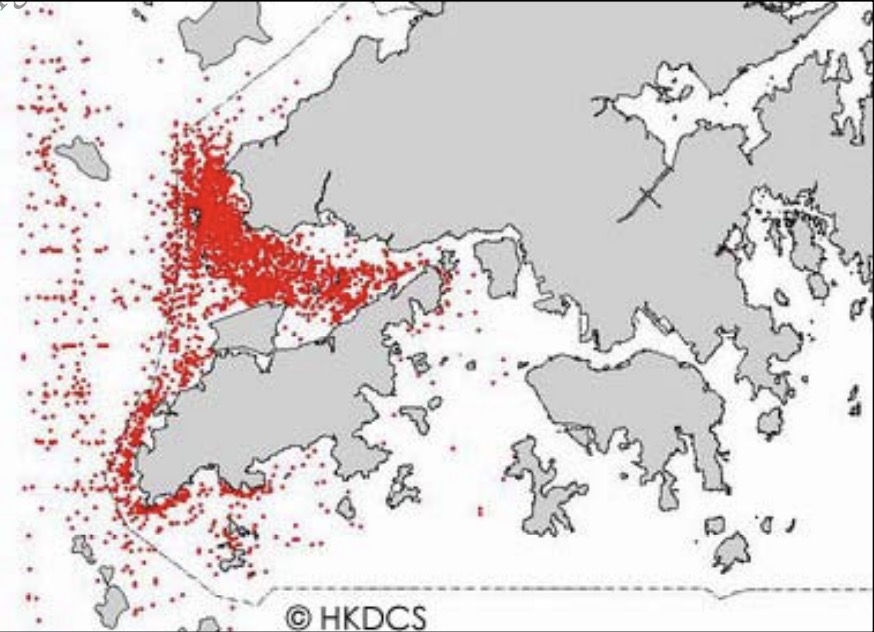 The Hong Kong government and NGOs have made efforts to rescue the pink dolphins. The Legal Council enacted related laws to protect local dolphins and helped NGOs to build marine protected areas for them, according to the HKDCS.
Baau said she volunteered in the 2015 HKDCS  Thirty Dolphins campaign, which called on people to protect the pink dolphins. She helped create a video that told the stories of about 30 dolphins, shot from the dolphins' point of view.
The programme urged the government to modify the ferry route between Tung Chung and Tai O and build protection areas for dolphins because the ferries may cause the underwater noise which hampers their abilities to locate food and communicate.
"Look at the cute dolphins there. It will be a pity if people can't see those dolphins anymore," said Baau.