Mental health impact of quarantine under COVID-19
By: Malick Gai

Edited by: LI Chak Ho Samuel

2021-11-19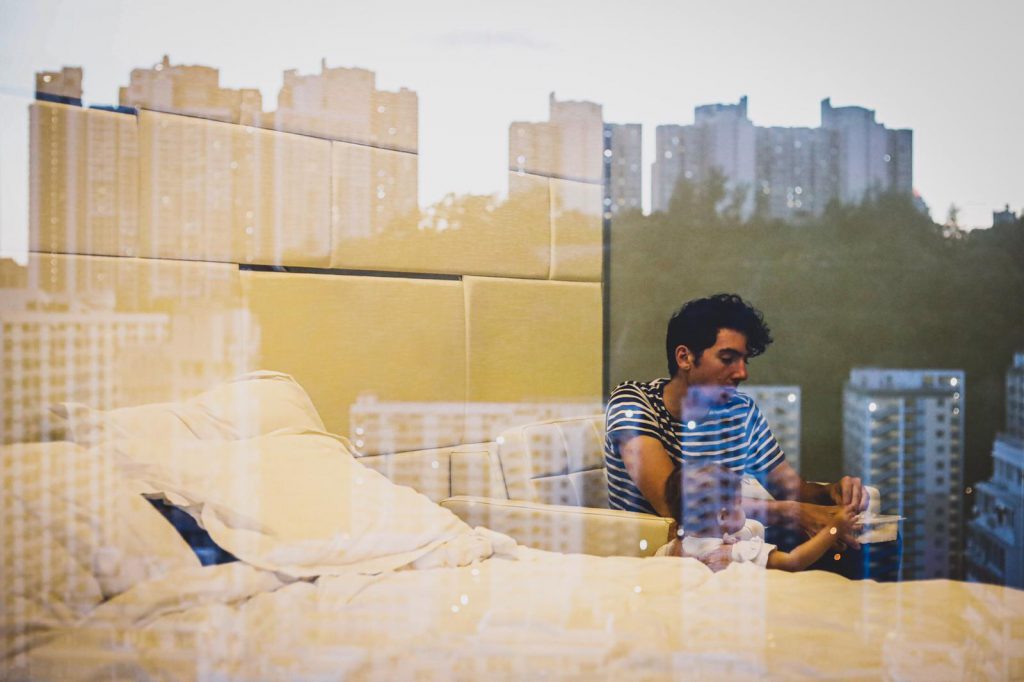 Charlene Flores and her husband nearly got divorced in the last two hours of a 14-day quarantine.
"We ended up arguing. There were a lot of rules. It really affected our mental well-being," said Ms Flores. 
Those who have to be confined in a room for weeks report impacts on their mental health because of the resulting loneliness and anxiety.
She is a French freelance photographer for Paris-based national newspapers and magazines and has lived in Hong Kong since January 2020. Ms Flores, her 14-month old daughter and her 36-year old husband stayed at the Iclub Ma Tau Wai Hotel. She arrived in Hong Kong on August 18. 
Hong Kong has some of the strictest quarantine requirements in the world. 
Depending on which risk level their originating country falls under, the Department of Health requires in-bound travellers to be quarantined at designated hotels for either two or three weeks.
As of September, fully vaccinated Hong Kong residents from "high risk" (or Group A) countries, including the UK, France, India, and Thailand, had to be quarantined for 21 days. 
Fully vaccinated travellers arriving from "medium risk" (or Group B) countries must test negative for Covid-19 and quarantine for 14 days while the unvaccinated in this group must quarantine for 21 days. 
Currently, the only places that fall under the "low risk" (Group C) category include New Zealand, mainland China and Macao. Non-Hong Kong and Hong Kong residents are required to quarantine for seven days if vaccinated, and 14 if not.
"It was a tough, expensive and stressful experience. We were always afraid that there might be a false negative test or being identified as a close contact," said Mrs Flores. 
Karman Leung, Chief Executive of the Samaritan's Hong Kong, an independent non-governmental organisation, said they receive approximately three to five calls a month from people in quarantine. They complain of  a range of symptoms such as boredom,  loneliness and  severe depression. 
"For [people in quarantine], we cannot do a lot of intervention. Our main strategy is to stay on the line to keep people company. Sometimes all people need is to know someone cares. We hope people can reach out to us as soon as possible. We are here to listen to them and provide a secure place to discuss their problems," said Ms Leung.
The 'HK Quarantine Support Group' on Facebook was set up 2 years ago and has more than 50 thousand members. People in the group share pictures of meals, exercise routines, recommended books and movies. 
Gira Patel is a Hong Kong-based mental health counsellor with OT&P Healthcare. 
"Several people a week would call from quarantine. They suffer from extreme anxiety and panic attacks,"Ms Patel said.
Some of her patients in quarantine report feeling claustrophobic, anxiety with breathing inside a room with locked windows, and some have depression and insomnia. These symptoms worsen over the weeks. Ms Patel explained that some of the psychological reasons include the lack of contact with people and lack of exposure to sunlight. "[It] isn't good for our brains because your sleep system is disturbed," she said.
Ms Patel herself was classified a "close contact" in April five days after a nurse at one of the clinics she worked at tested positive for the virus. She was then sent to Penny's Bay Quarantine Centre three weeks after receiving her second dose of the Covid vaccine. 
She said the experience was quite traumatic.
"They treat you physically as if you are infectious. I see the experience as an incarceration," she reflected. She was intense emotionally for the first few days. "I was very angry, experiencing deep sadness, crying, and I had nightmares. It was a normal response to an abnormal situation. Feeling trapped or feeling at the mercy of other people. I felt helpless," said Ms Patel.
Penny's Bay Quarantine Centre, located on Lantau Island, is split into different sections, or "phases", according to the travellers' port of entry or whether they are suspected of being a "close contact" of a confirmed case. The centre was originally meant for quarantine of people suspected of close contacts, but recently fully vaccinated domestic helpers arriving from the Philippines and Indonesia can also quarantine there for three weeks.
"If I have to go to quarantine again, I would rather go to Penny's Bay because there are sliding windows that can open fully and depending on your room location, some have a green mountain view," said Ms Patel. 
At quarantine hotels however, the windows and doors are shut and residents are not allowed to open them.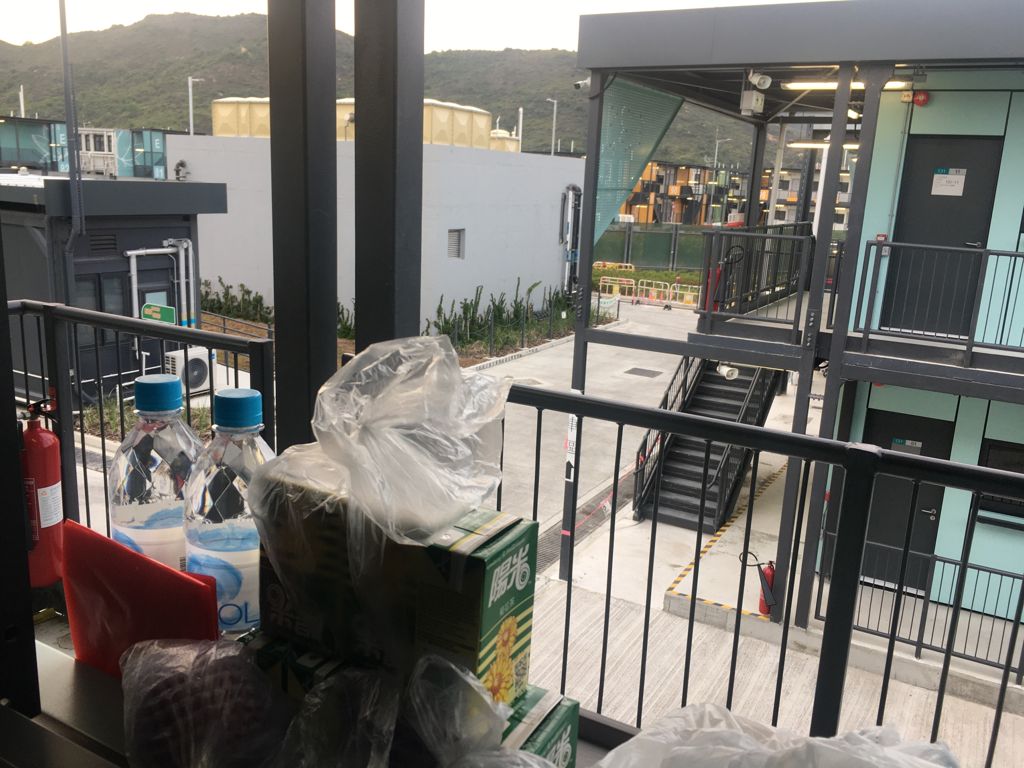 "It is a survivable experience, but it seems unnecessary given the detrimental effects on mental health, and the lack of benefit it brings to public health," Ms Patel said. Referring to a ubiquitous Samaritan's leaflet being distributed en masse across Hong Kong quarantine hotels for the residents to read in their rooms, Ms Patel said that it proves that the authorities are aware of the mental health crises and the risks of suicidal thoughts of those who are locked up. 
Eric Wishart, 67, originally from Scotland, is a Paris-based journalist who has worked in Hong Kong for most of the last 25 years with Agence France Presse. He and his daughter, 24, were quarantined for 21 days at the Empire Hotel in Causeway Bay after flying from London to Hong Kong.
"I found my hotel room in an unhygienic and unsanitary state: lots of hairs in the shower drain, used condom packet, tissue under the bed, a pair of used slippers and lack of disinfectant," Mr Wishart said. 
Chan Ka-wai, 20, is a Hong Kong resident who arrived from London to spend the summer holidays with her family and was quarantined for 21 days in a 160 square feet standard room at the Eco Tree Hotel in Causeway Bay. "I felt bored and contained,' she said, "and a bit isolated in a small room. I wished the windows weren't locked. I wanted to get out immediately," said Ms Chan. 
Poor diets has been one of the main complaints for people quarantining in both hotels and Penny's Bay.  
"The food is not good, the menu is more or less the same every day, and the time of food delivery is a little too early for me," said Ms Chan.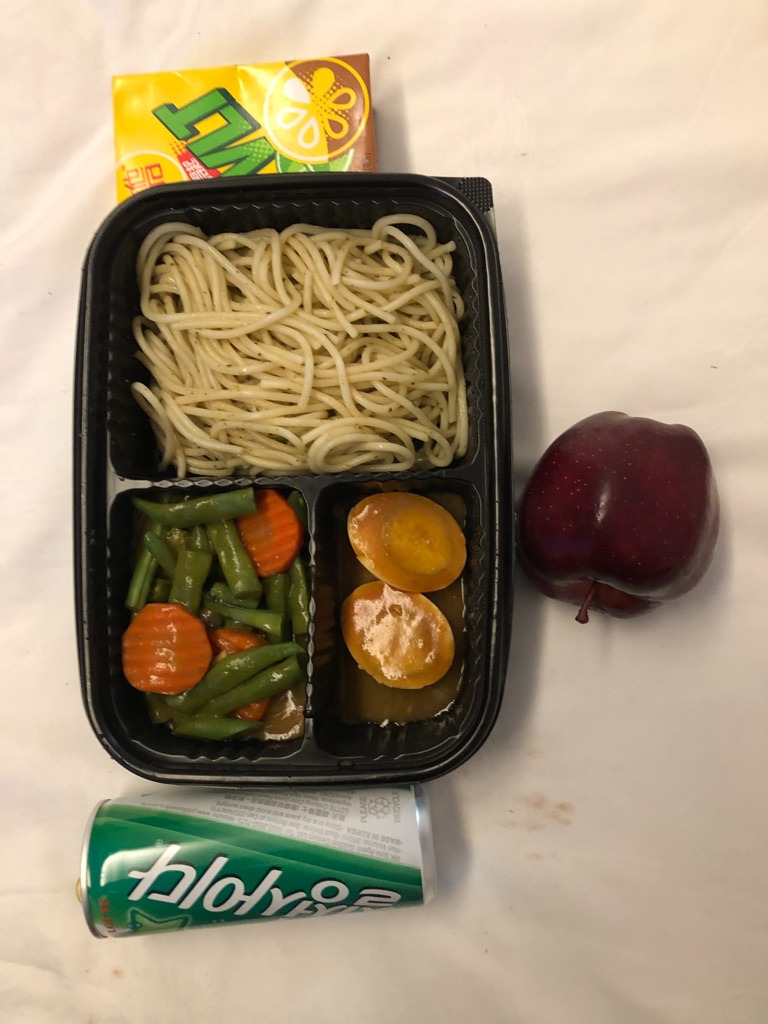 "I don't eat the food. It always arrives cold, it's horrible, not fresh and not healthy. It's stodgy," Mr Wishart said.
 "You just have to accept you are here. You need to vent but I don't think you should spend your day metaphorically roaming the room. You can share your hotel experience online, and moan to your friends,"  said Mr Wishart. 
According to the World Health Organization, any adjustment in the quarantine period of contacts from 14 days balances the public health risks and benefits against its social and economic impact. According to an interim guidance report issued in June 2021, prolonged absence from social and economic activities is challenging for most people. 
A review published by the European Archives of Psychiatry and Clinical Neuroscience last year concluded that "persons under quarantine or isolation are at heightened risk of mental health problems, in particular depression, anxiety, stress-related disorders and anger." 
As of September 10, quarantine rules in Singapore for travellers from most countries have been shortened from 14 days to 10 days, in view of the shorter incubation period of the Delta variant.
Michael Weiner, 32, is an American teacher from the United States who arrived in Singapore to start a new job in August. 
Mr Weiner had what he described as a five-star hotel experience. He had a large room, a range of meal choices, and his room had a mini-fridge. But the lack of fresh air, movement and feeling of being controlled worsened his pre-existing mental health condition. 
A major contributing factor to his heightened anxiety over his 14 day stay, he said, was the constant phone calls from government officers who repeatedly asked for his temperature, his work pass number, and his overall health.
 "It was driving me crazy. I had to [repeatedly] input information in an app. It was all very redundant. My biggest worry during quarantine incarceration was whether I was going to get out this mentally healthy or not," said Mr Weiner.
"I understand the need for controlling the virus, but three weeks' [in] quarantine has a psychological and physical impact on people that should be considered, never mind the financial cost," said Mr Wishart.
The Department of Health was contacted to shed light on the effects of quarantine on mental health, but did not respond to interview requests. 
Australian actress Nicole Kidman flew into Hong Kong from Sydney in August to film a television show. The government said Ms Kidman's quarantine exemption allows her to carry out "designated professional work" which is seen as necessary to the local economy. 
"Nicole Kidman did not have to do quarantine, which annoyed a lot of people. They said it was because she would contribute to Hong Kong's economy, as if the people in quarantine don't," said Mr Wishart.