Public disappointed after cloudy weather distorts rare lunar eclipse
By: Kelly Pang

Edited by: LAMA Sumnima Rani

2021-11-19
The longest partial lunar eclipse since the 15th century took place today, according to Indiana's Holcomb Observatory.
The partial lunar eclipse began at 3:19 pm and ended at 6:47 pm, lasting for three hours and 28 minutes, according to NASA. It marked the longest partial lunar eclipse in 581 years. The last partial lunar eclipse that stretched longer happened on Feb. 18, 1440.
In Hong Kong, the partial eclipse was visible during moonrise from 5:38 pm and ended at 6:47 pm, according to the Hong Kong Space Museum.
The Hong Kong Space Museum said that a partial lunar eclipse is divided into five stages. Only the two stages, "Moon exits umbra" and "Moon exits penumbra" were visible in Hong Kong during the time of the eclipse.
Unfortunately for people who gathered for this rare celestial event, the eclipse was barely visible.
The Museum said that people would not be able to clearly see the partial lunar eclipse since the moon was at a low altitude and the sky was not completely dark while the eclipse was in progress,
"We cannot see the whole partial eclipse process this time" Chan Chun-lam, the assistant curator of Hong Kong Space Museum said.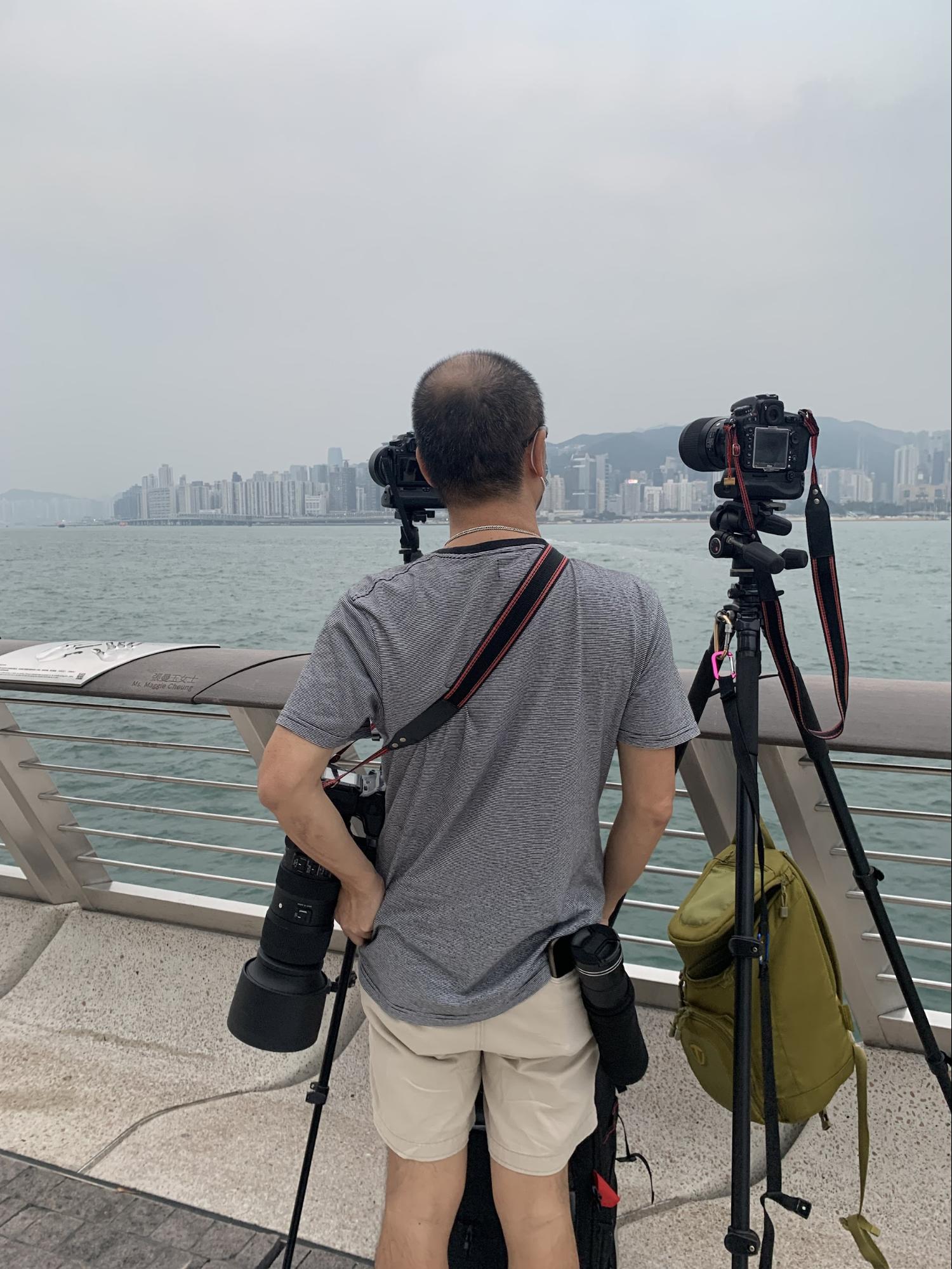 When the Sun, the Earth, and the Moon align, the Moon enters the Earth's shadow, resulting in a lunar eclipse including penumbral eclipse, partial eclipse and total eclipse, depending on how the Moon comes in contact with the Earth's shadow, according to Hong Kong Observatory.
"During the partial lunar eclipse, the moon is not completely obscured by the umbra, the dark and inner shadow of the Earth. So only the eclipsed part turns black, the rest of the moon is only slightly darkened," Chan said.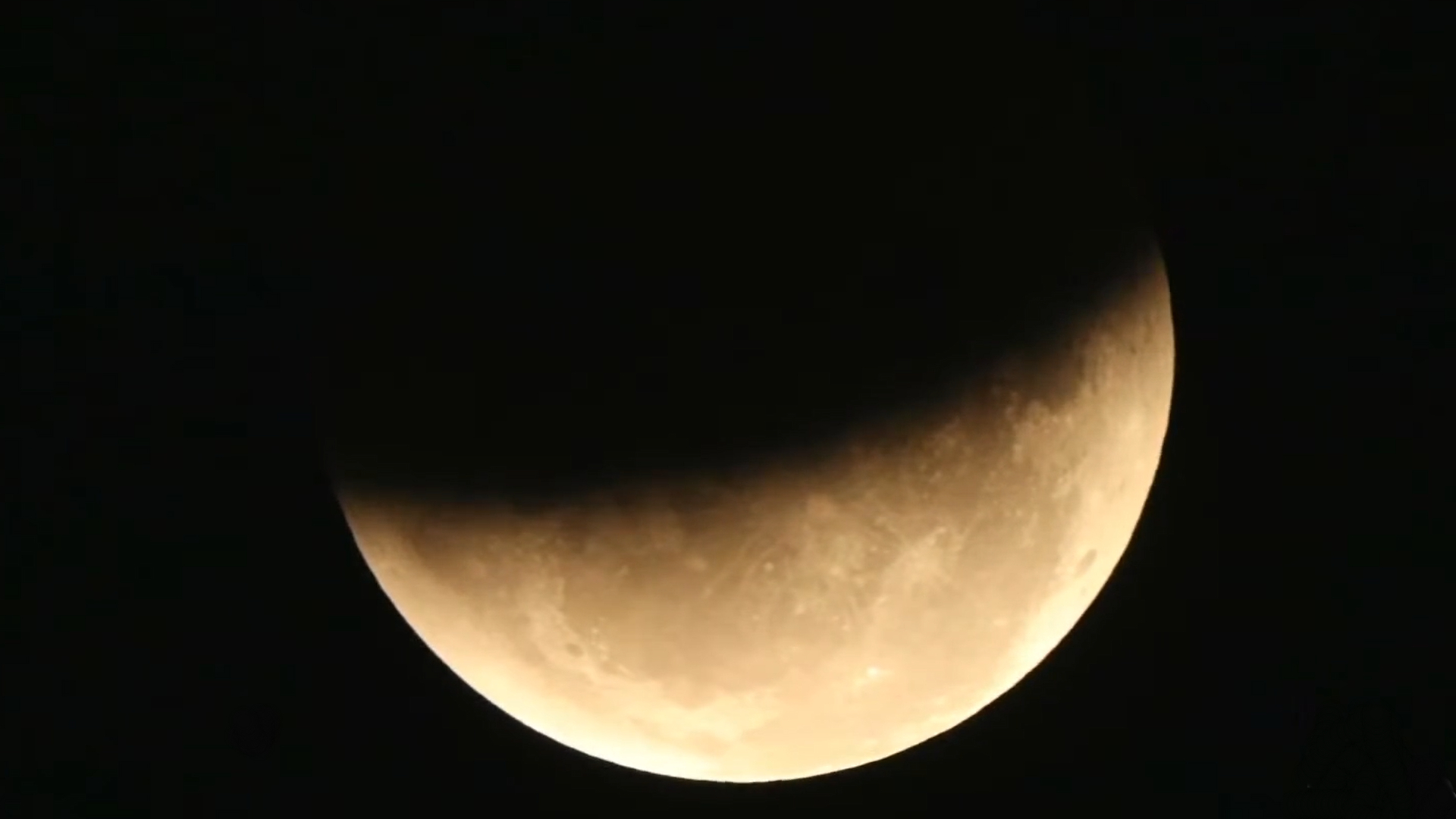 The next time the Earth will see a partial lunar eclipse as lengthy as today's will be on Feb. 8, 2669, according to EarthSky.
"I want to see the partial lunar eclipse since it's the longest since 500 years, so I travelled from Kwun Tong to here. But it's so cloudy today, I think I cannot see it tonight." said Vincent Chan King-man, a 22-year-old Hong Kong resident who wanted to see the eclipse at the Avenue of Star in Tsim Sha Tsui.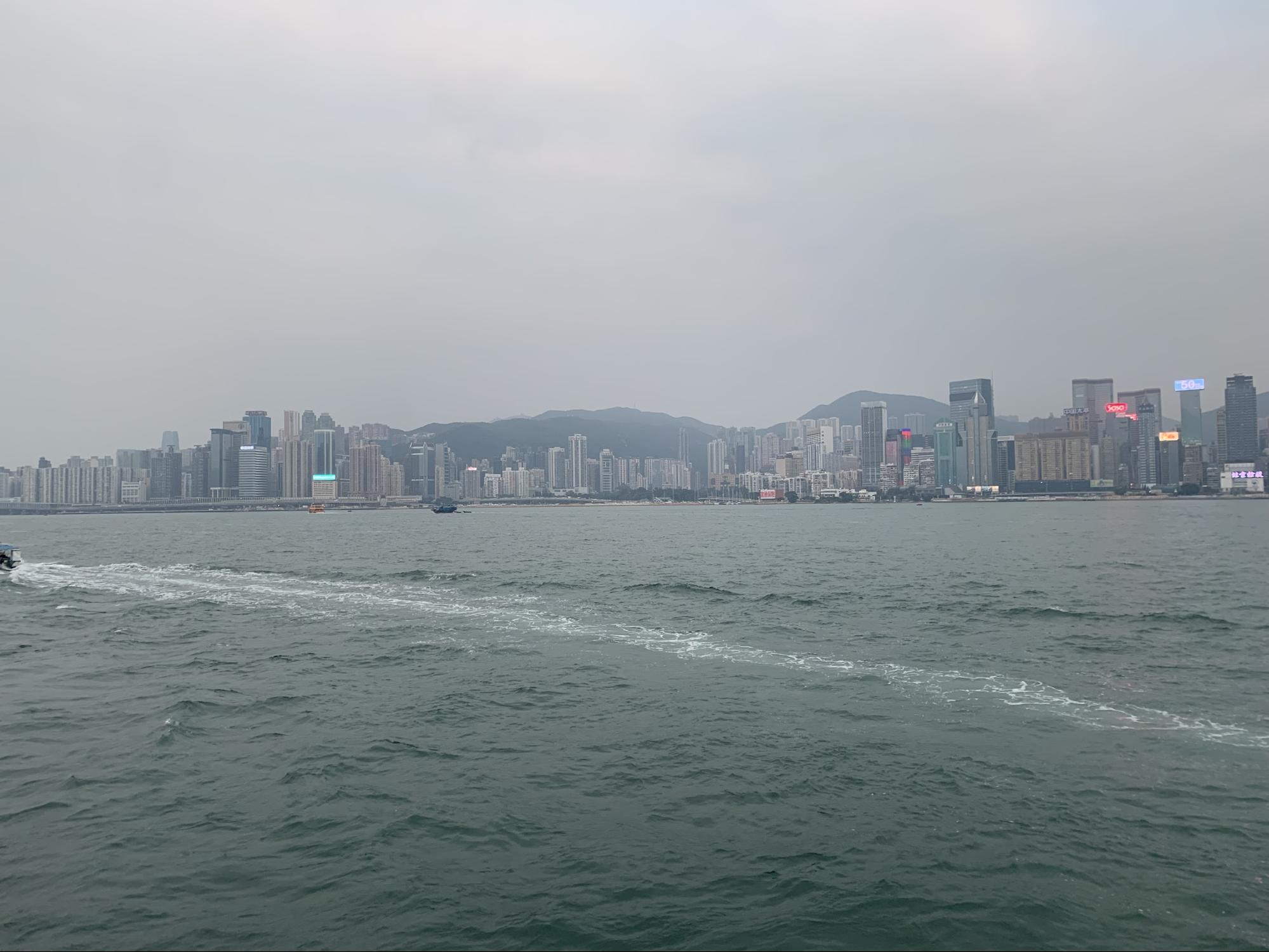 The eclipse is also visible in America, Pacific Ocean, East Asia, Australia and Northern Europe.