Art exhibition calls Hong Kong people to reflect on the meaning of migration
By: LAM Tsz Yau

Edited by: CHEN Bingyi

2021-01-30
The Cypher Vol. 10: Migration A Self-Return Show exhibits works from five local artist units, calling people to reflect on the significance of migration.
The art exhibition takes place at Negative Space in Wan Chai from Jan. 16 to Jan. 30. It is co-organised by Video Cypher, a platform that gathers local video creators since 2017.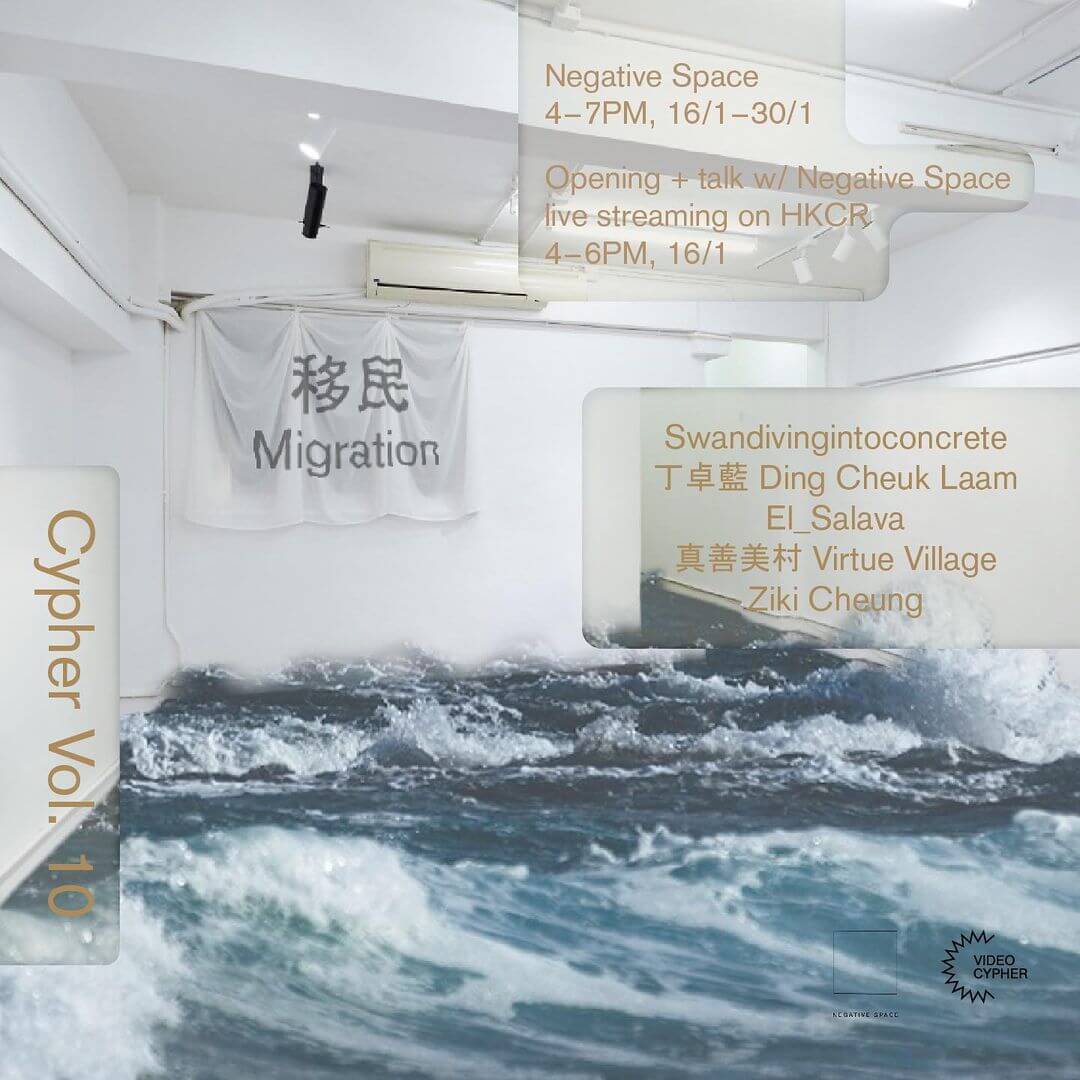 The 15-day exhibition is a sequel to the online screening last November, where five local artist units were invited to produce a video on the topic "Migration". Installations and decorations shown in the exhibition are a self-reflection of the artists as a form of continuation to their work.
S Chan, the curator of the exhibition, mentioned that the artists emphasized the change of physical distance in their work of their own accord. 
Ms Chan therefore decided to conduct the exhibition in a home-like area to illustrate a sense of familiarity for people to reflect on migration.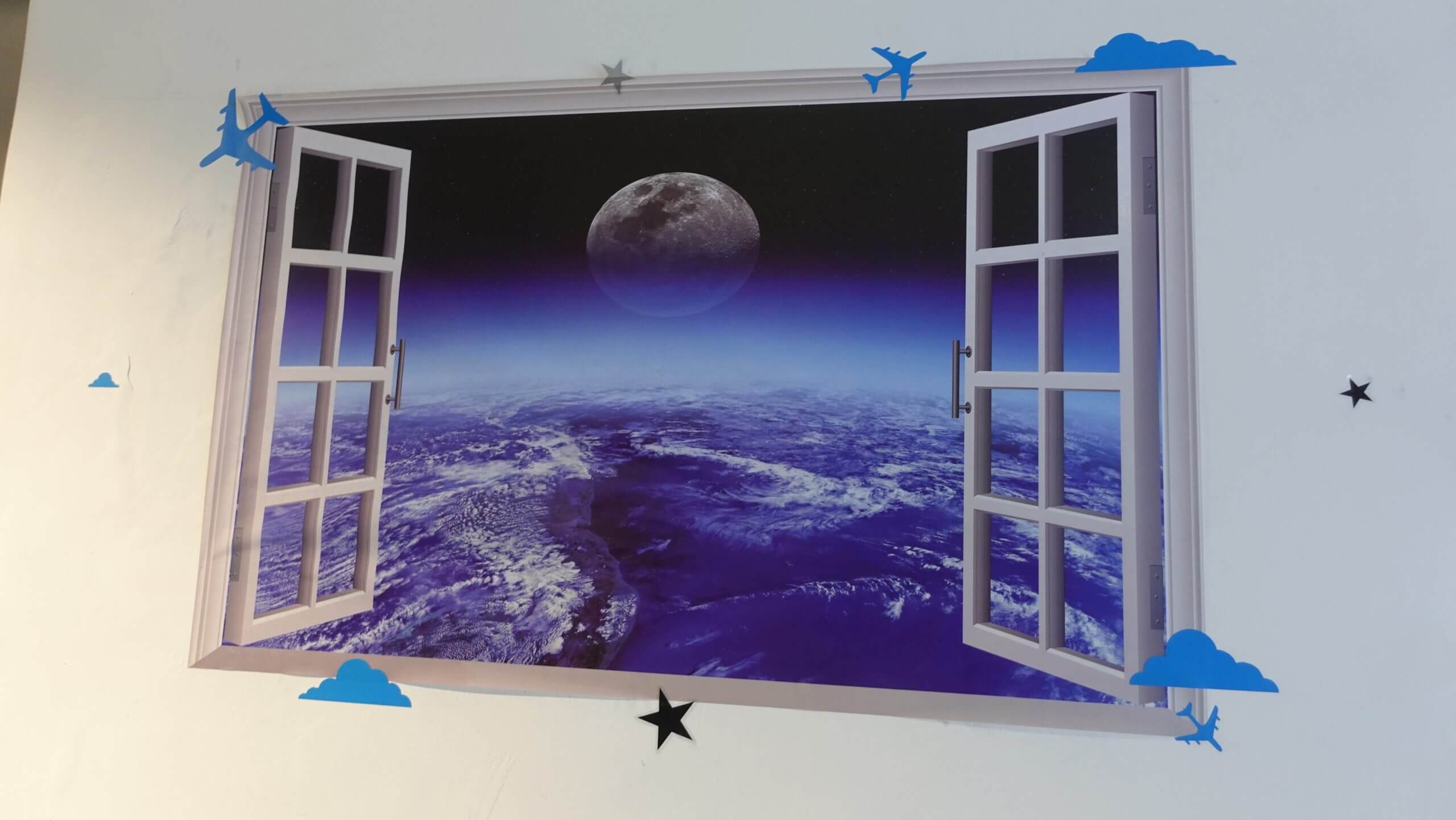 The exhibition area is paved with foot massager pads to convey a sense of painfulness to the visitors.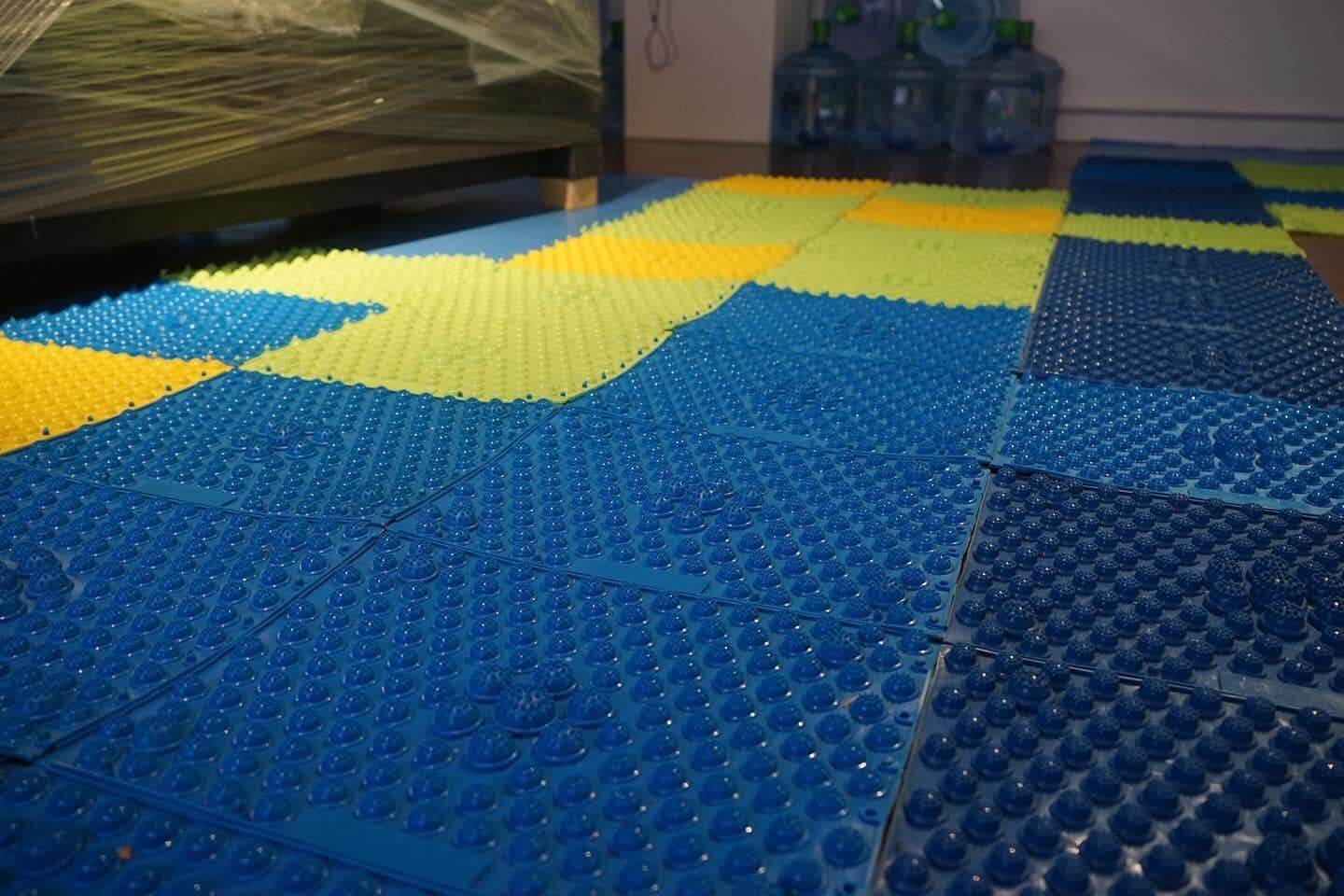 "The foot massager pads are associated with the sea water background on the poster, through which we would like to analogize the difficulty of migration," Ms Chan explained.
The first artwork, "Road to Nowhere", is a two minute animation made by Ziki Cheung Kit-yin. The animation makes people reflect if migration is still a good option for people to escape from the problems in their home country and have a fresh start in a new place even when there are problems all around the globe. 
An installation of bowling pins placed in front of a television with the ball is set in front of the screen, which Ms Cheung created to further evolve the message presented in her animation.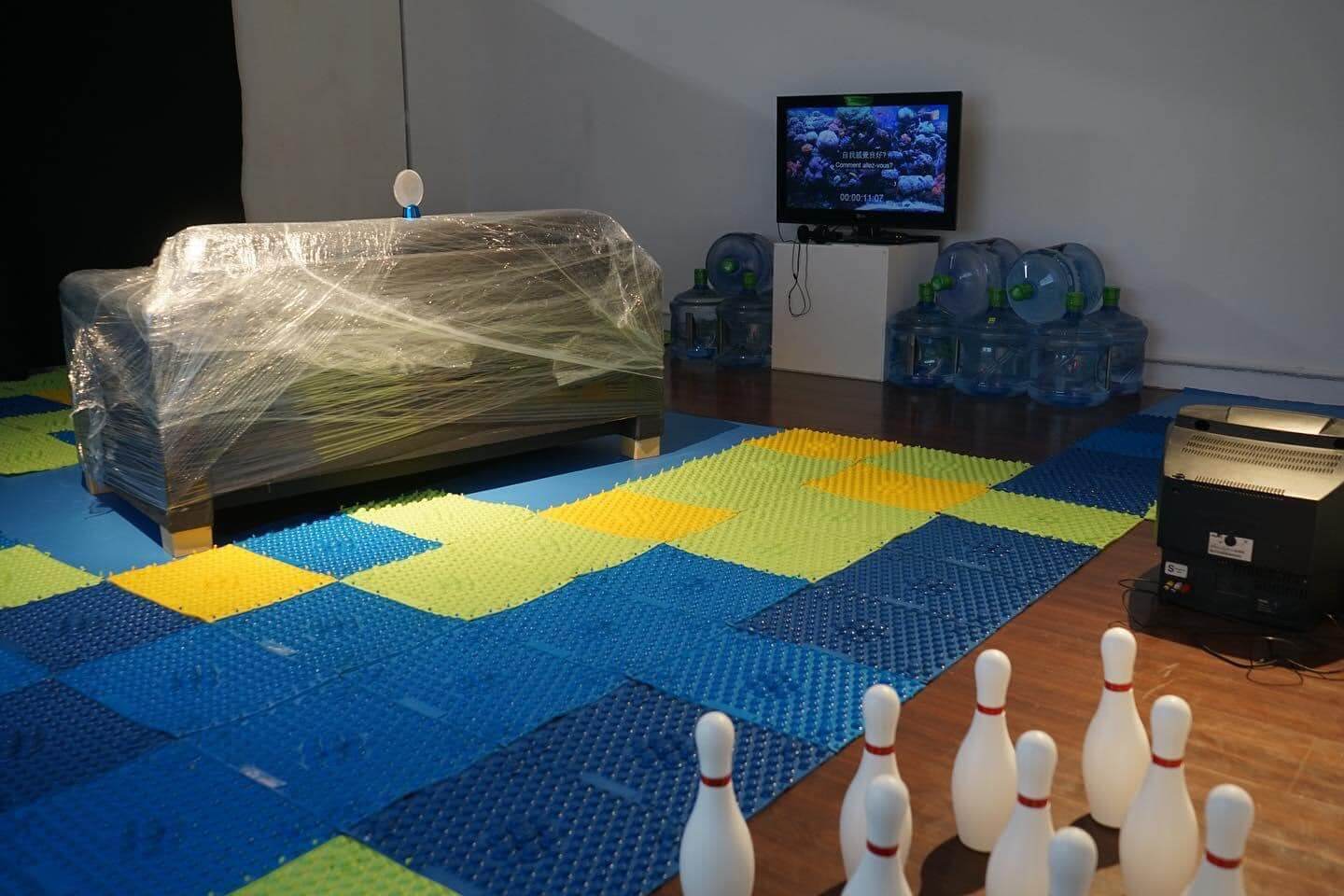 "The bowling pins are associated with the television which trapped the bowling from hitting the pins.  It somehow resonates with the idea of Ms Cheung's animation that wherever we go, problems still exist," said Ms Chan. 
An untitled installation, a sofa wrapped with tape created by artist Swandivingintoconcrete, is placed at the centre of the exhibition area. Ms Chan explained that the wrapped sofa is used to project the idea of adapting to a new environment after migration.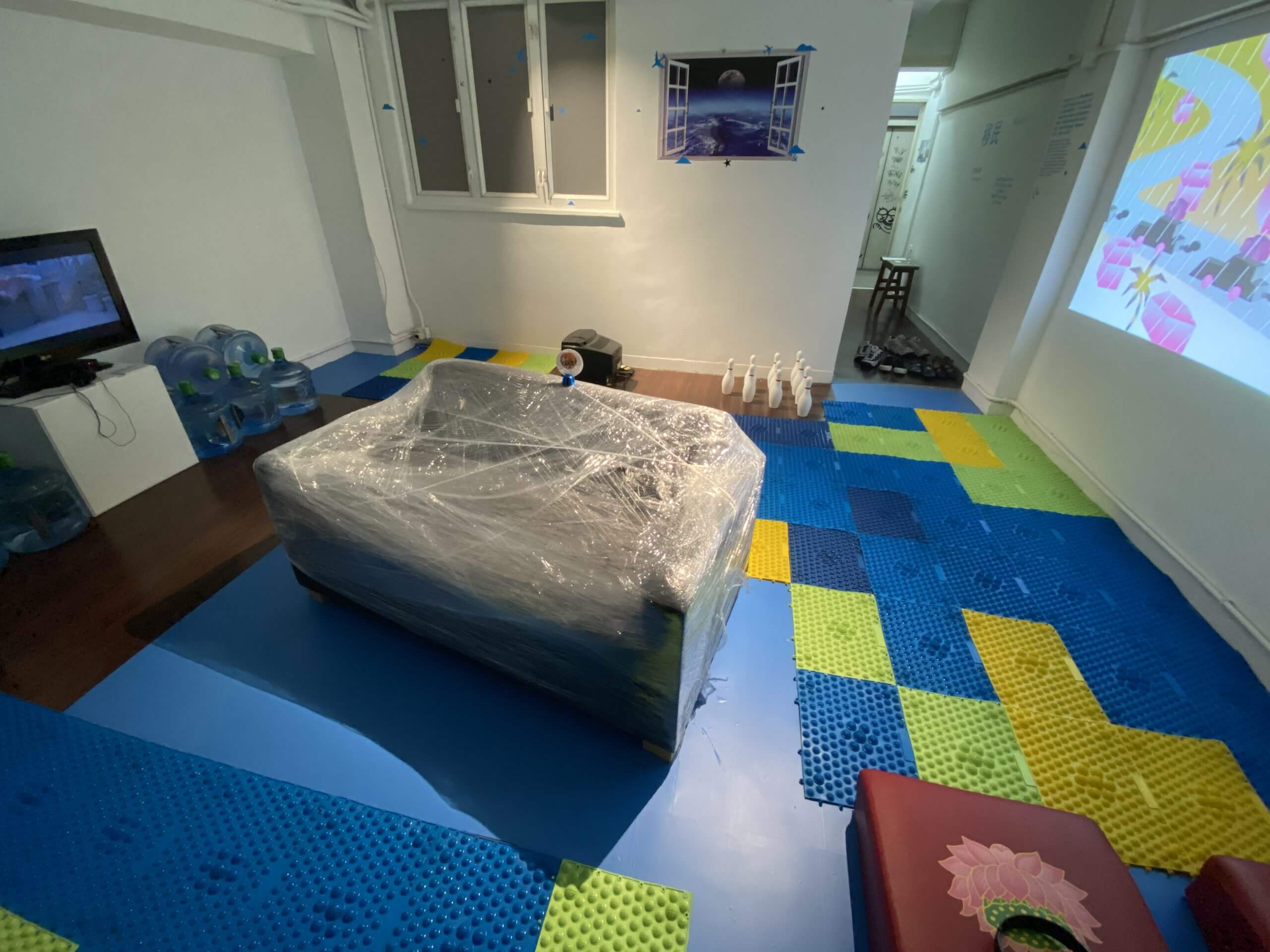 Among the work from the five artist units, Ms Chan thought the video from Ding Cheuk-laam impressed her the most.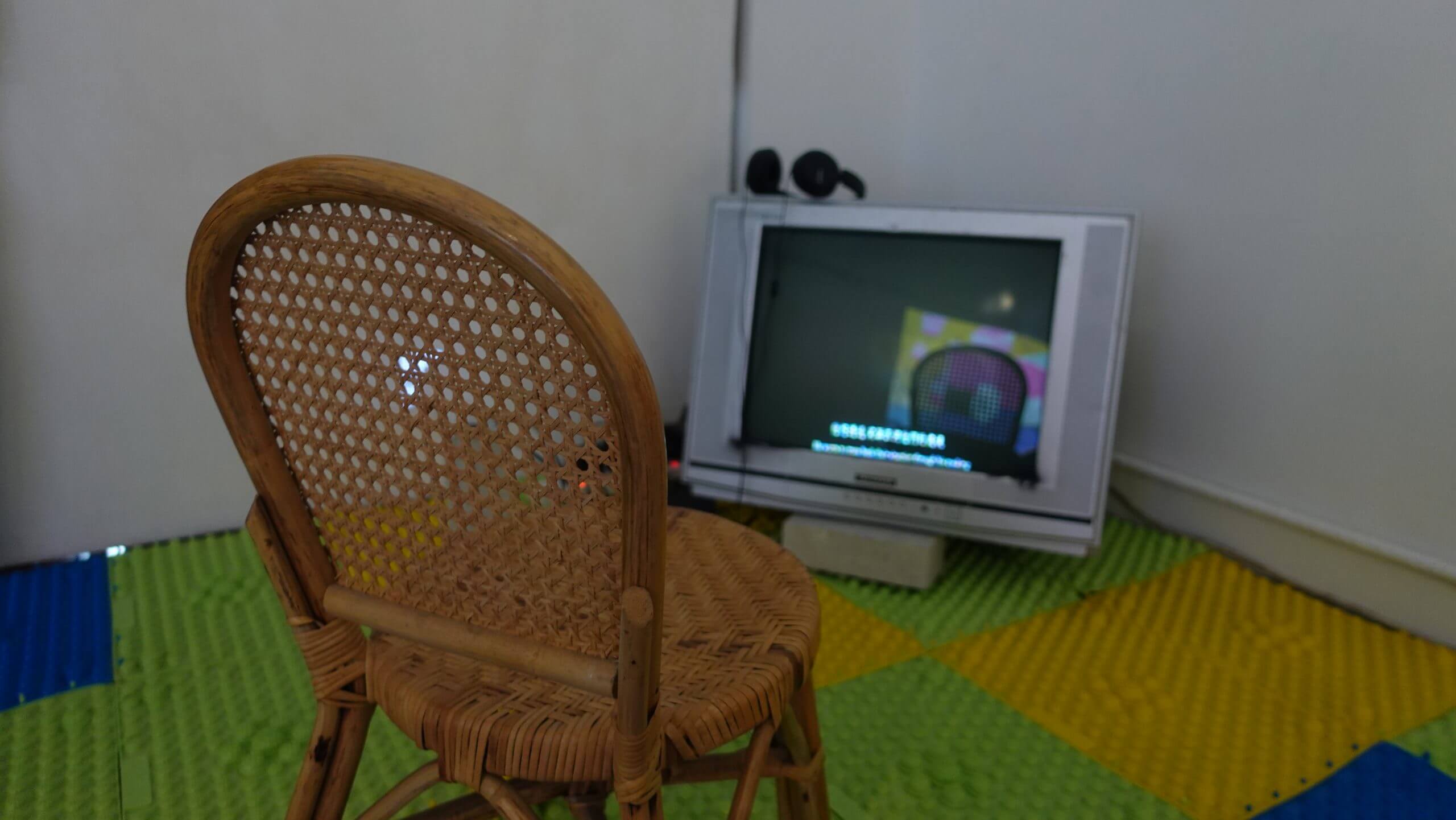 "Ms Ding has been studying in mainland China since July 2019," said Ms Chan. "She made use of news video clips to produce her work," she added.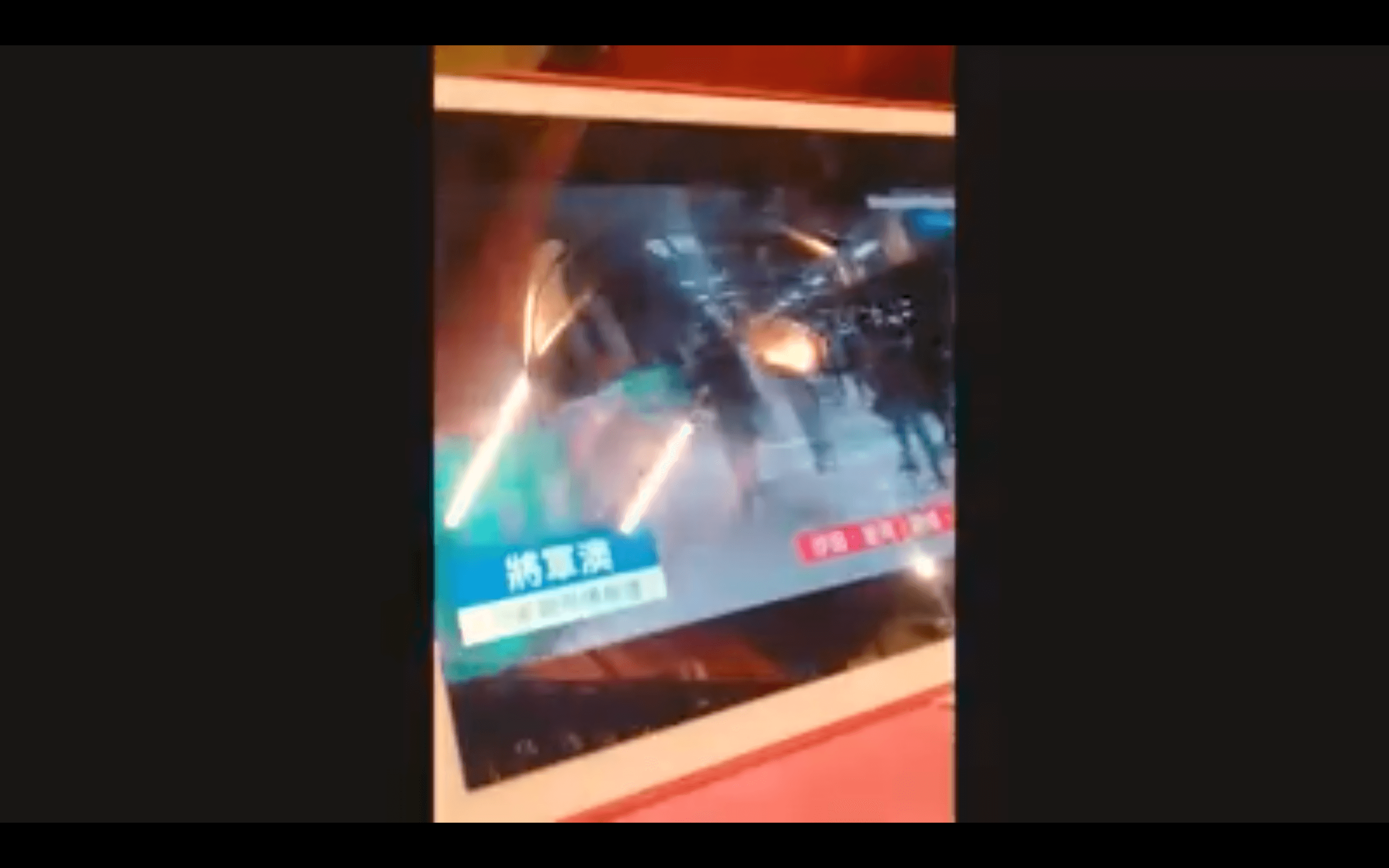 "The video was shot during the Anti-ELAB protest. The sense of being separated from where she loves — Hong Kong, really impressed me," Ms Chan explained.
An online closing ceremony will be held on Jan. 30, with an online screening of sequel Virtue Village's work and implementation of Video Cypher's brand new long term video sharing platform — vCloud.